Sarah Paulson Just Revealed She Snuck Tequila Into The Met Gala In Her Friend's Underwear
I bet you didn't know the Met Gala was serving a "tequila soaked Johnson".
But just when you thought you'd heard all the juicy deets from the night, Rihanna's pal Sarah Paulson dropped some more intel on what went down.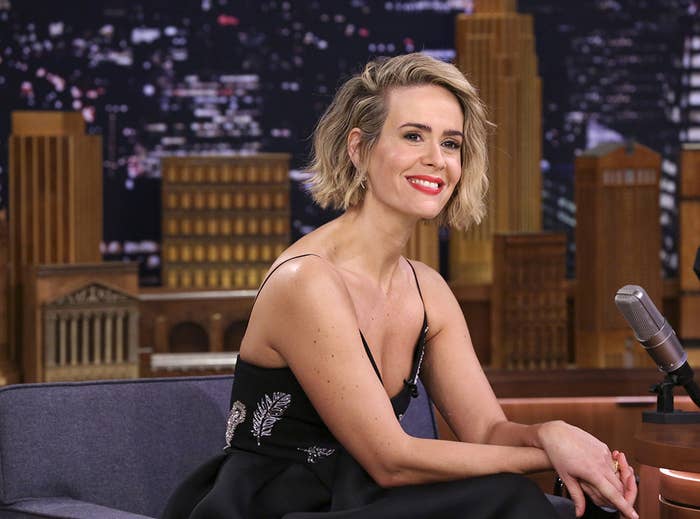 While appearing on the The Tonight Show, Jimmy Fallon asked if Sarah had stolen anything on the night like in her upcoming movie, Ocean's 8. Sarah confessed that although she didn't steal anything, she did break the rules.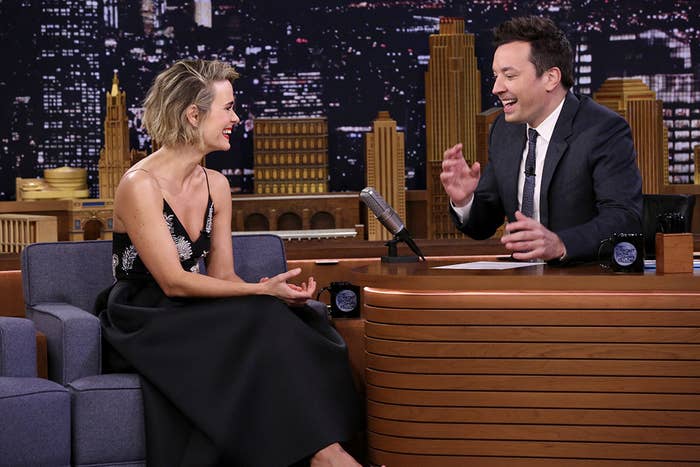 While in the party, Sarah and her friend Bruce Bozzi were happily drinking tequila when they were called into another area of the museum for a performance by Madonna. However, they were asked to leave their drinks behind.
But Sarah and Bruce decided you can't watch a Madonna performance without a little tipple.
So they came up with a way to smuggle the tequila in.
And it was a success! Even if Bruce did have to walk like this.
Well, maybe it wasn't a total success...