The journalists at BuzzFeed News are proud to bring you trustworthy and relevant reporting about the coronavirus. To help keep this news free, become a member and sign up for our newsletter, Outbreak Today.
Just like almost everybody else, Ryan Reynolds is currently locked down at home because of the big C word.*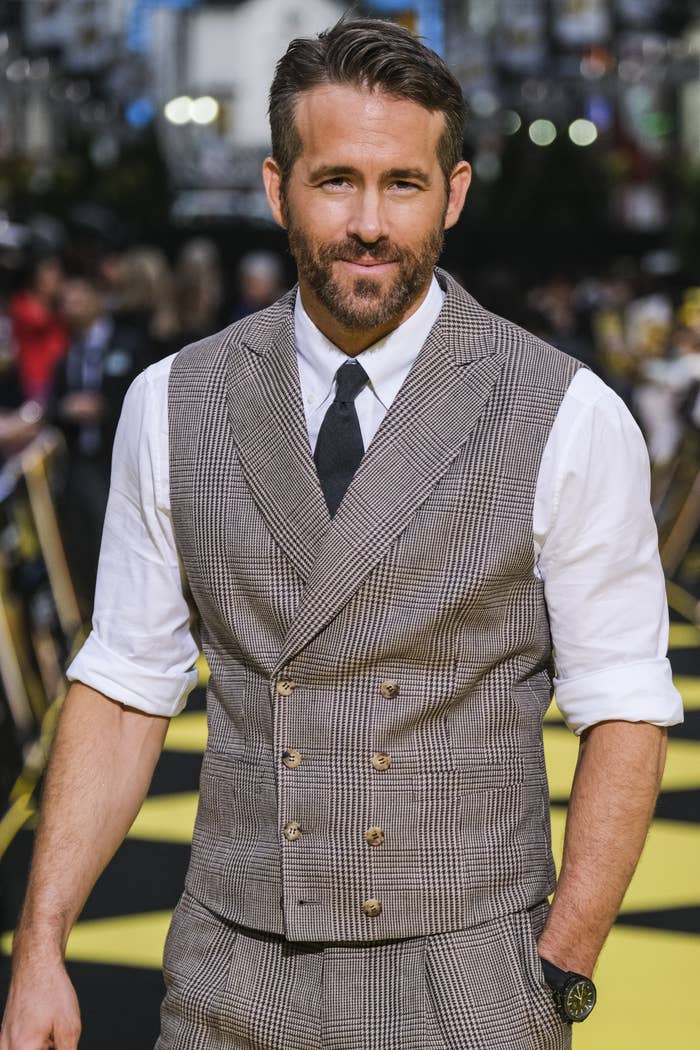 But just because he's at home doesn't mean that Ryan can't still do interviews using the wonders of technology! So, to break up the day or whatever, he hopped on webcam to have a chat with Stephen Colbert all about his life in quarantine.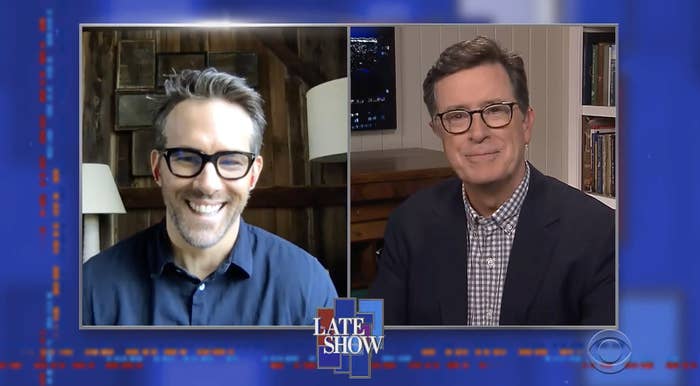 "I'm here with my wife, Blake, our three daughters — 5, 3, and about 8 months (those aren't their names, those are ages) — and my mother-in-law, she's also here," Ryan said. Sounds like a full house!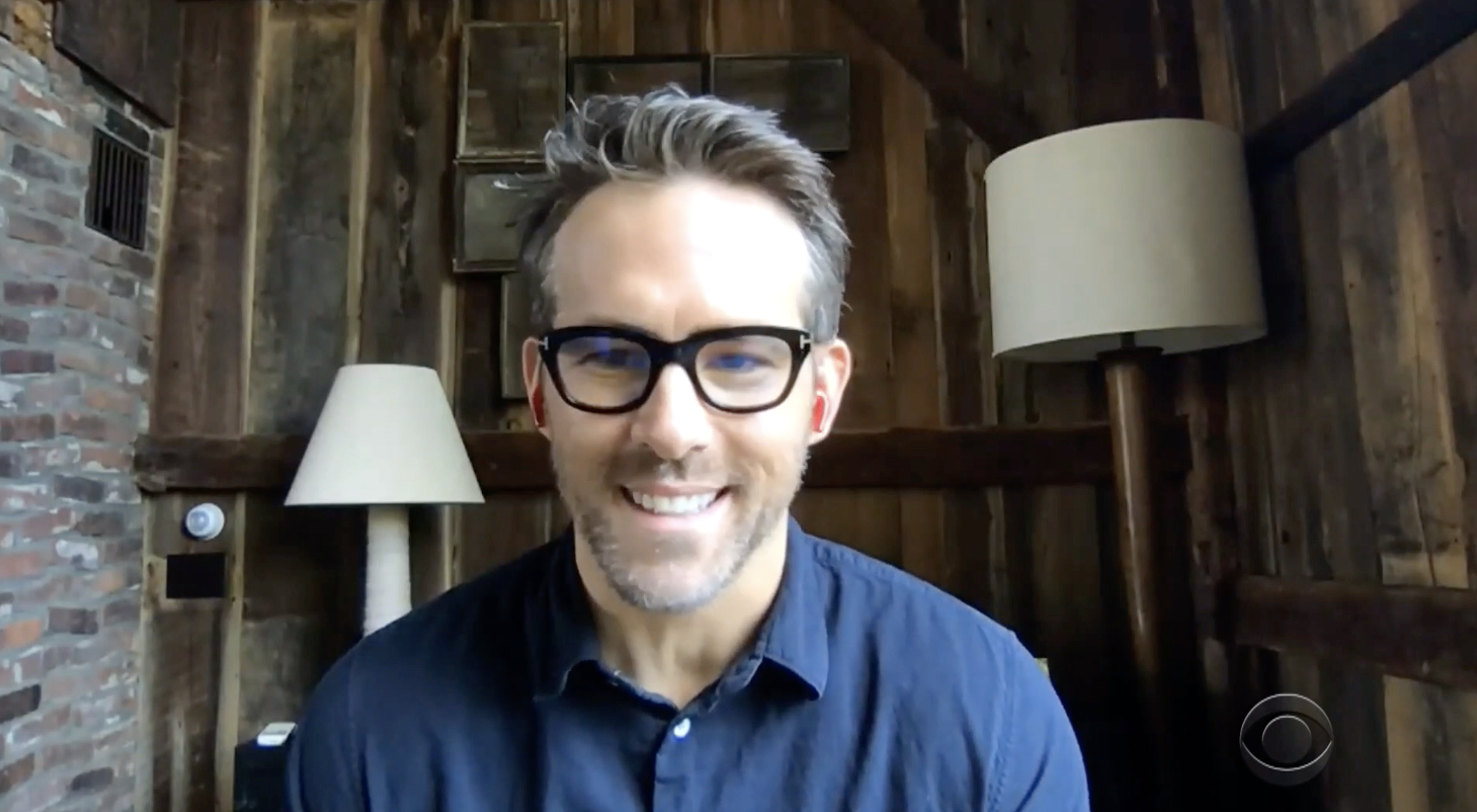 "She's been a lifesaver, it's been incredible to have her here," Ryan said of his mother-in-law. "She doesn't know it but she's actually emergency food if this gets real."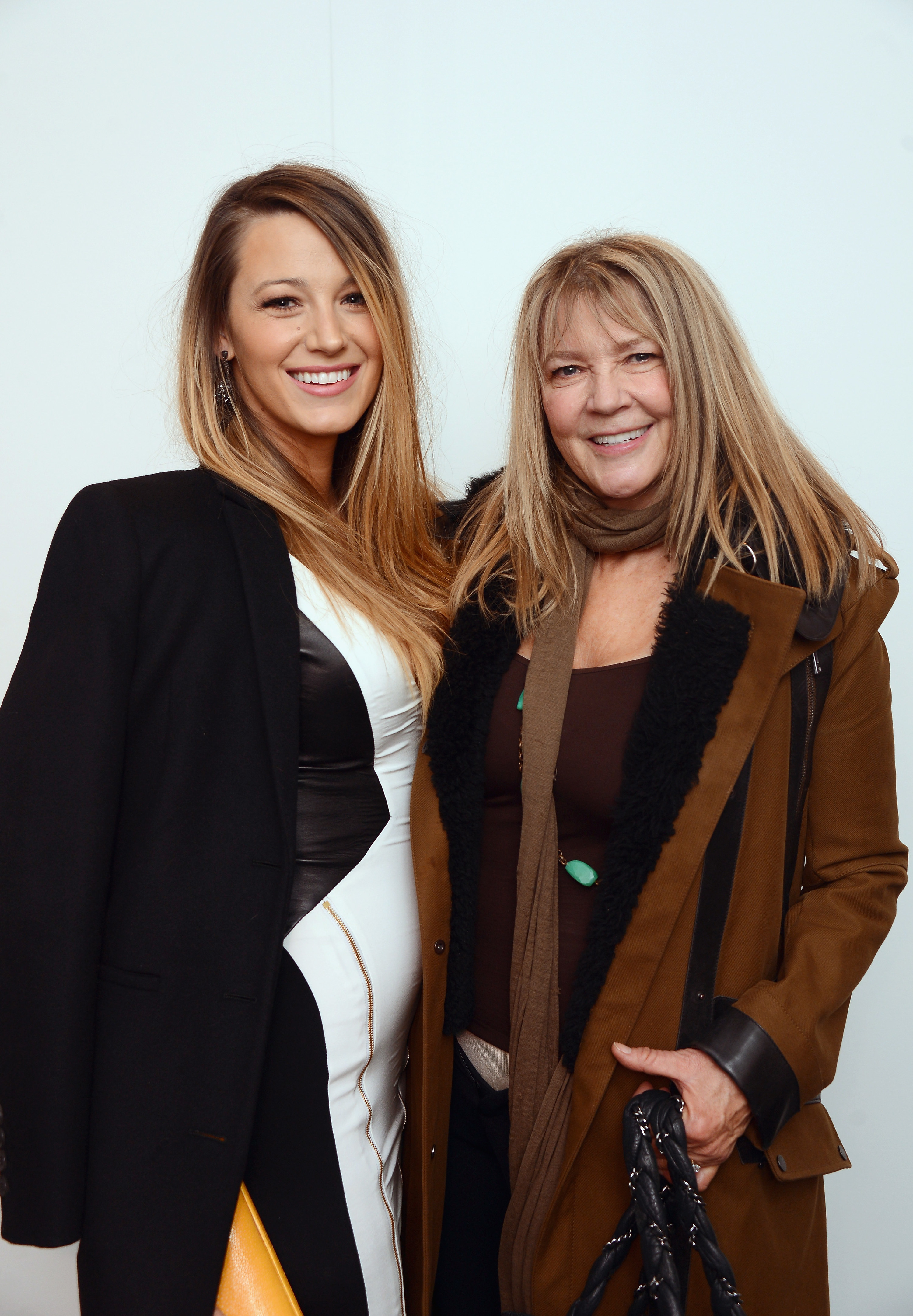 Anyway, when asked about living in a house full of women and if he was missing "masculine company", whatever that means, Ryan had a perfect, truthful response: "I do not miss masculine company at all. Really, most men tend to just be the architects of someone's demise."
"I like just being here with the girls. I like doing the girls' stuff," Ryan added. "I try not to push gender-normative ideas on my kids as they were born, but each one, when they came out that chute, they really wanted to make dresses, they wanted to dress in hot pink all day, so that's what I do."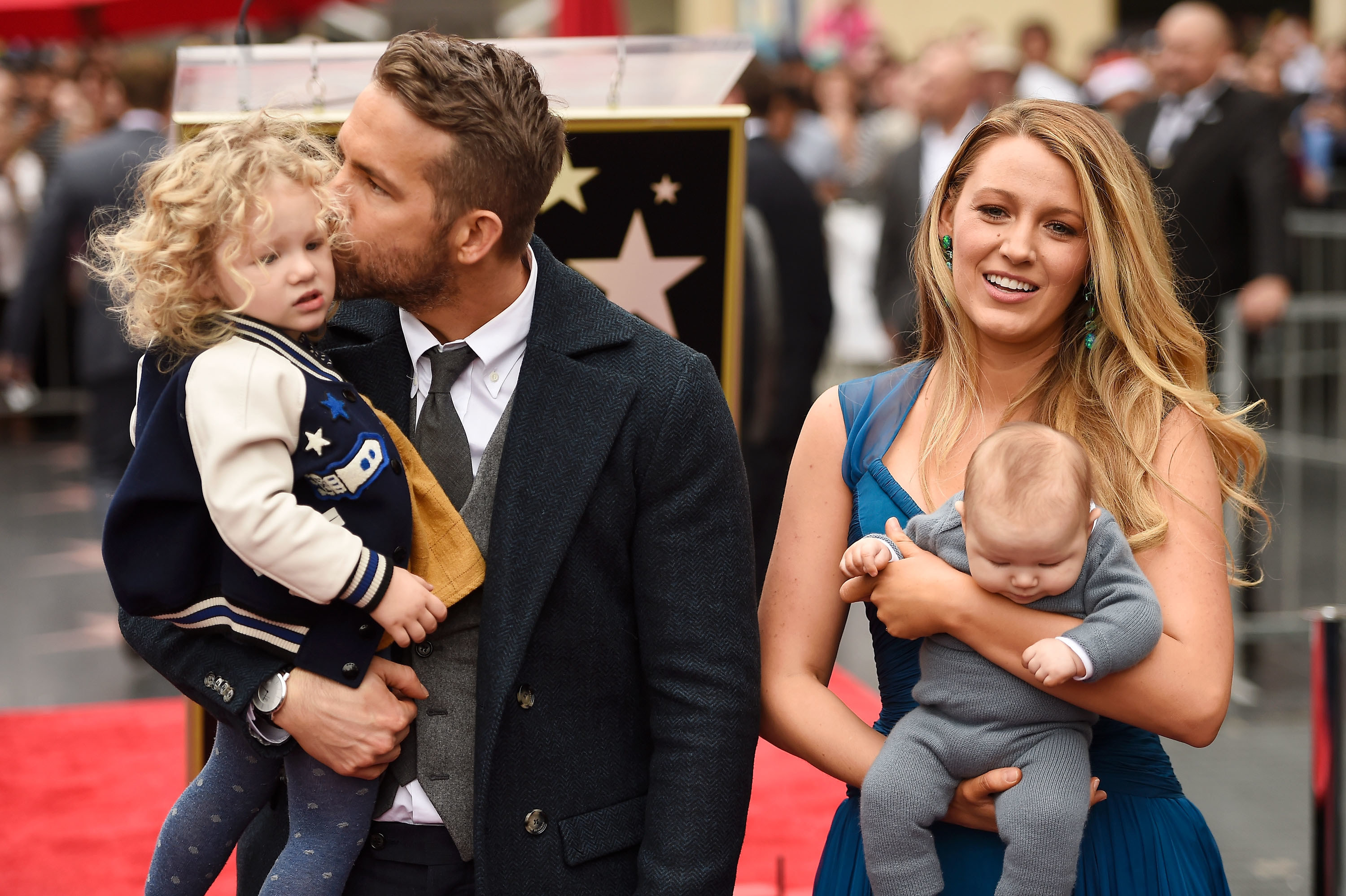 And since Ryan is a doting father who will do anything to make his children happy, the Deadpool actor has spent some of his time in quarantine making dresses out of tissue paper.
When he's not roleplaying as the next Donatella Versace or Tom Ford, Ryan said that he and Blake have spent time homeschooling their kids, and have also been getting into a spot of gardening to pass the time.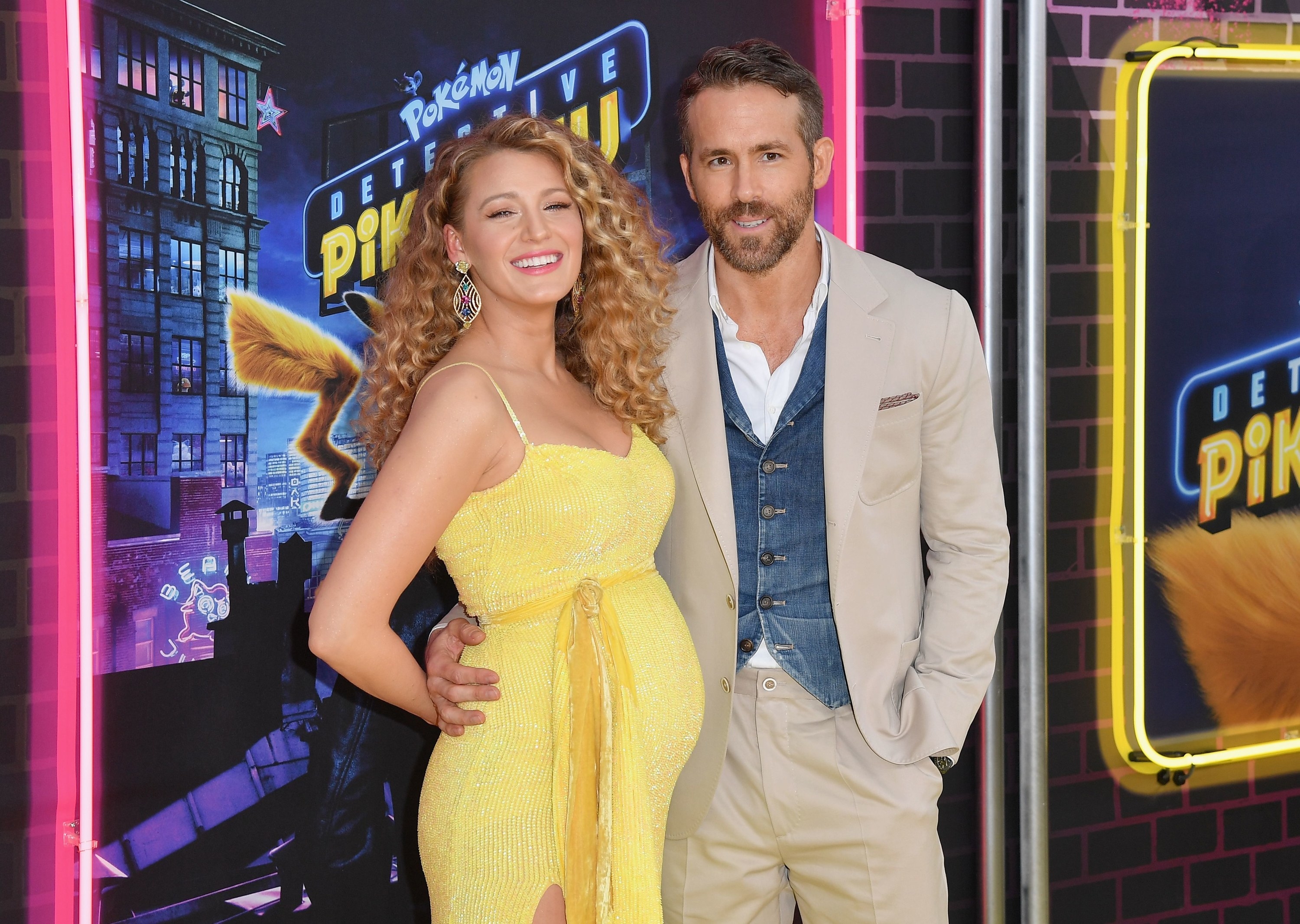 What's next on their list of activities? Well, it's been a couple of weeks since Ryan last had a haircut, so Blake has taken on the responsibility of giving him a trim. I guess you could say that Ryan is a little concerned for how this is going to turn out.
On a more serious note, though, Ryan opened up about the coronavirus pandemic, urging younger people to take it more seriously and do their part to slow the spread.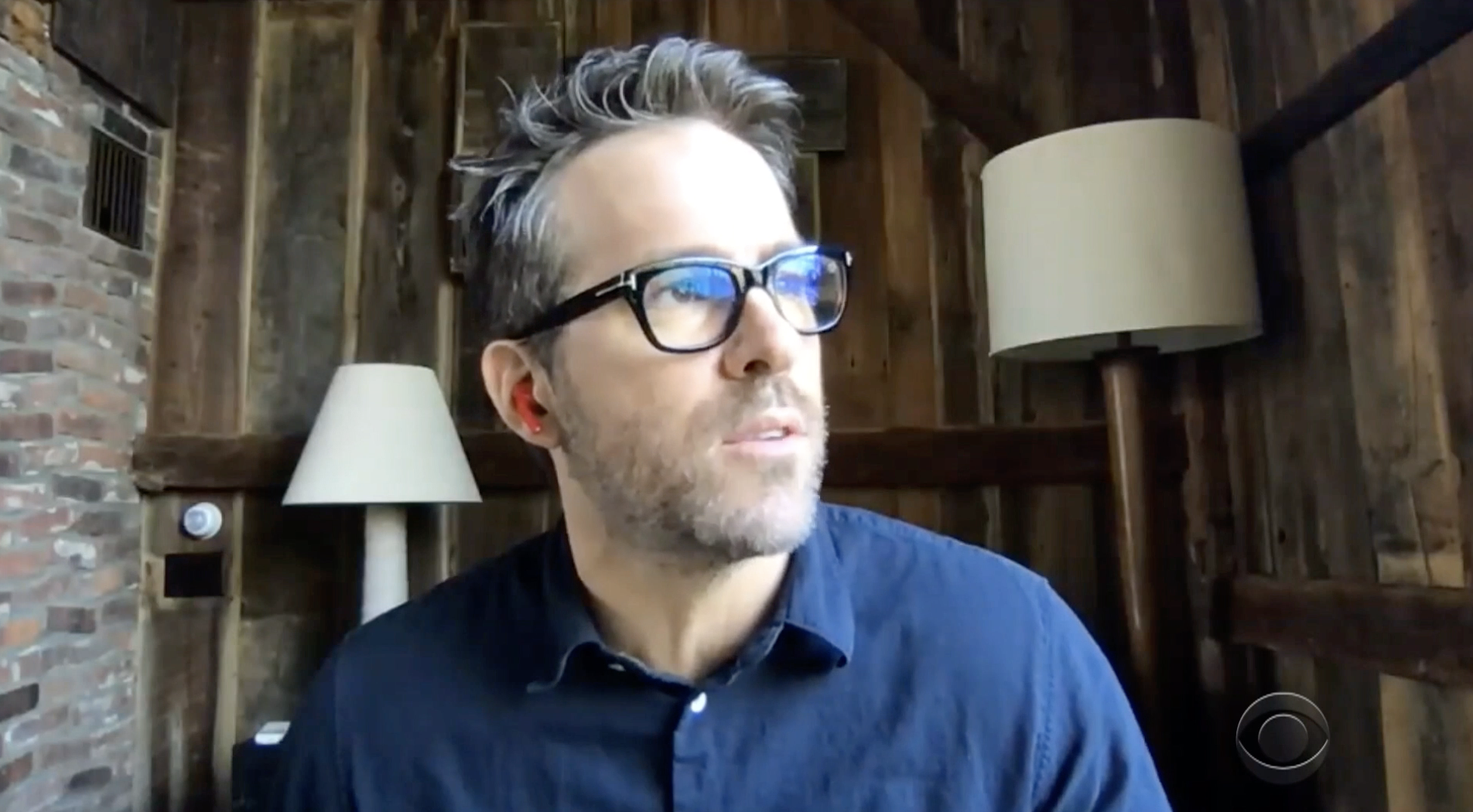 If you fancy brightening your day with some Ryan Reynolds, you can watch the full interview right here. And you can also check out more of BuzzFeed News' coronavirus coverage.