Rihanna is at the centre of a "theatre etiquette" debate on Twitter and, although she's currently minding her business in South Korea right now, things are getting very heated.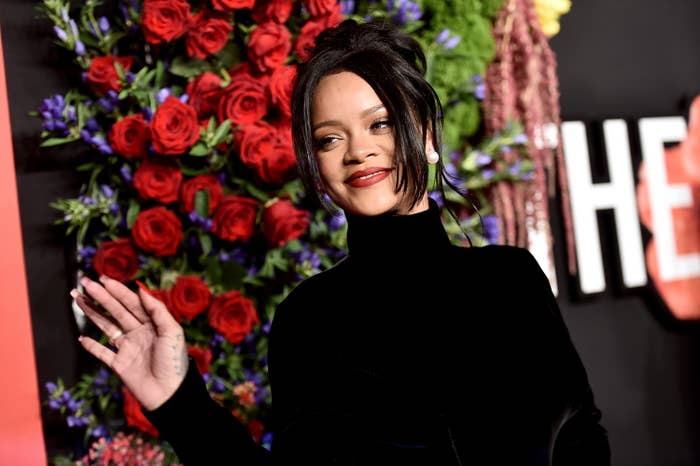 It all started when Rih made a pitstop at the Golden Theatre in New York on Sunday to watch the Broadway show Slave Play.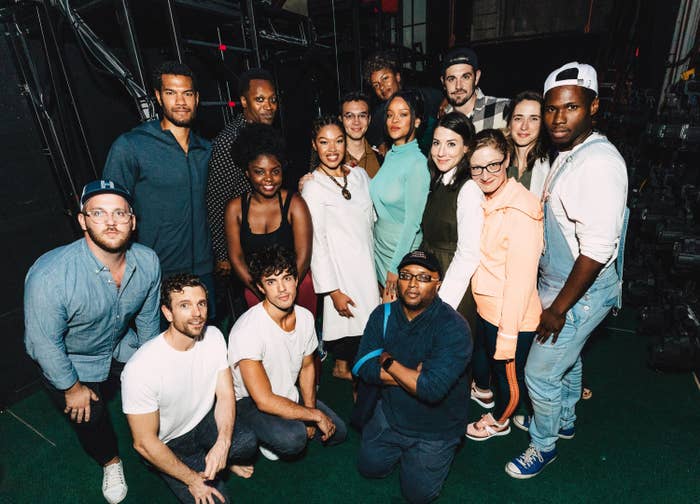 Pictures of Rihanna meeting the cast and crew of the show hit social media and everything seemed well with the world...until it wasn't.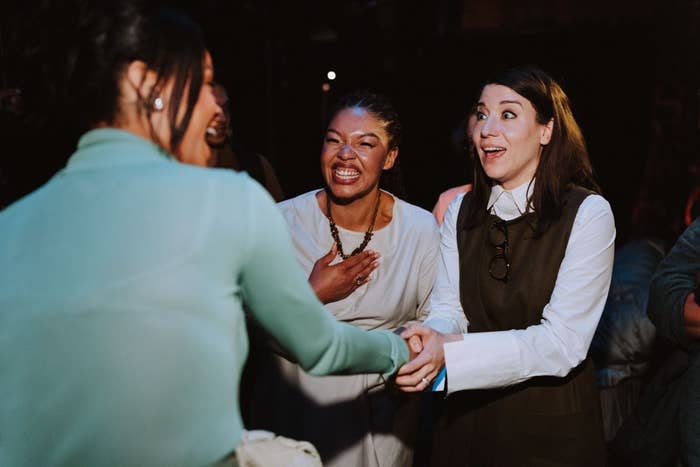 The writer of Slave Play, Jeremy O. Harris, tweeted after the show saying that he had held the curtain because his idol was running late. He also revealed that he had received complimentary texts from the singer during the show.
But, although Harris clearly didn't have a problem, critics quickly pounced on the tweet, calling the behaviour "rude" and "disruptive".
When Harris questioned a critic, they suggested he should condemn Rihanna's behaviour instead of praising it before pointing out a similar situation involving Hamilton's Lin-Manuel Miranda and Madonna.
However, Harris said that while he respected Lin's stance, he didn't share it himself, saying that he wasn't interested in "policing anyone's relationship to watching a play".
When someone else noted that "proper theatre etiquette" is a relatively new thing, Harris pointed out that in the past, an audience would openly voice their opinion during the show.
Coming to Rihanna's defence, Harris also added that he had watched from backstage and didn't see any issue with the singer sending "three texts" during the show, joking that it was "lower than my mother's average".
And, keen to point out a double standard, the playwright also retweeted a post about how the curtain had apparently been held for Mike Pence's arrival at Hamilton.
As for Rihanna, she's yet to publicly acknowledge the drama and is currently in Seoul to present a Fenty Beauty masterclass celebrating the release of her makeup line in the Asian market.
BuzzFeed has reached out to reps of Rihanna and Jeremy O. Harris, for comment.