Rihanna's long-talked-about skincare line is finally here!
And now, after more than a year of rumours and wishes, Rihanna made the announcement official — Fenty Skin is coming, and soon!
In a short teaser clip posted on social media, Rihanna can be seen using three Fenty Skin products that are assumed to be part of the release when the line drops at the end of July.
Although there's no official word of what the initial release will include, six products have also been filed under the Fenty Skin trademark. The only problem is that they are named with Rihanna's famous word play, so we don't actually know what they are yet...
The named products are: Total Cleans'r, Buff Ryder, Instant Reset, Fat Water, Flash Nap, and Hydra Vizor. All guesses on a postcard in the comments, if you will.
Anyway, back to the announcement. Not only did Rihanna post the video to her social media accounts, she also began responding to tweets from fans about the skincare line.
And she also used the opportunity to shut down the, frankly ridiculous, assumption that skincare is only for women.
The skincare line joins Rihanna's already extensive empire, which so far includes makeup under Fenty Beauty, lingerie in the form of Savage X Fenty, and her own fashion house with LVMH, simply called Fenty.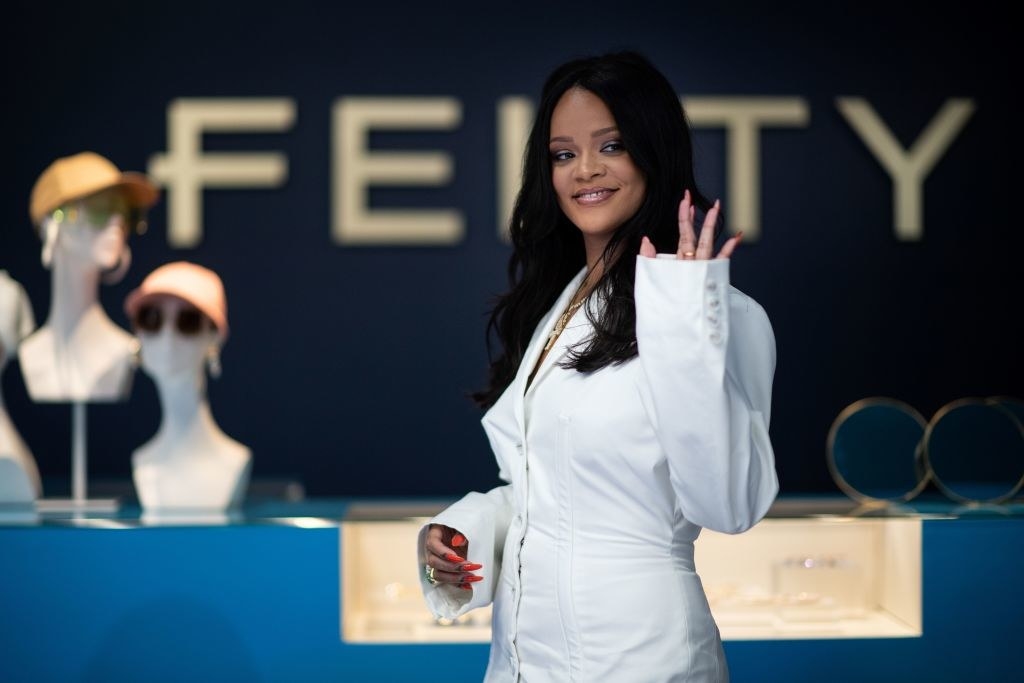 Fenty Skin drops July 31. The album? Well...