We are now five months into the year and we still don't have the Rihanna album that we were PROMISED.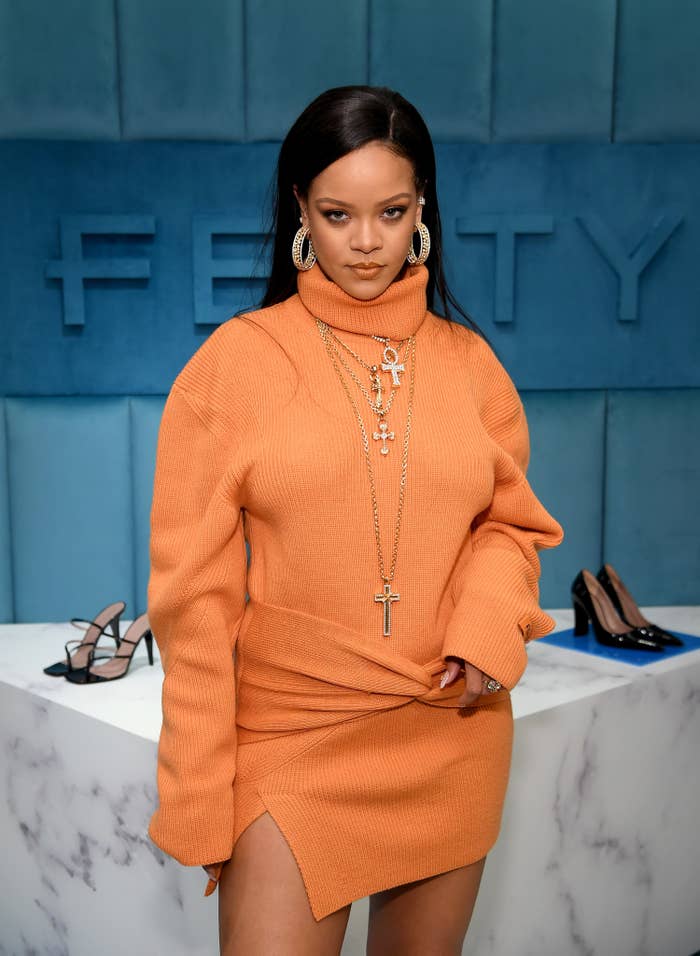 If you cast your minds back to the end of 2018, Rihanna was asked the question that's become synonymous with her name over the last few months: "Where is the album?"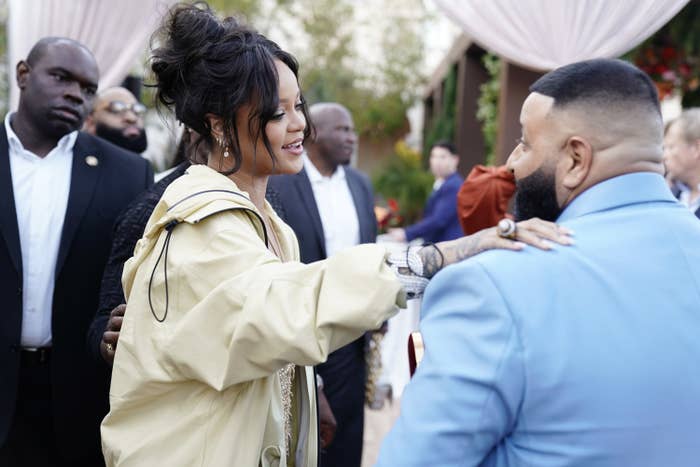 And here is the EVIDENCE that she said it was coming in 2019. No specifics, so she had a whole 12 months to play with. Alas, here we are in May 2020 without a note of new music in sight.

So, since Ms. Pinocchio clearly didn't drop an album all year, fans have been relentlessly asking where it is. But if you thought that would bother Rihanna...well, think again. She's just using that question to constantly troll us all instead.
Take this video of a dog excitedly jumping up and down while bopping to some music, which Rihanna posted in December.
Exactly a year to the day since she told us that the album would be coming in 2019, she popped up to really rile her stans, teasing that she was listening to R9 (the nickname for the album until we have an official title) but refusing to release it.

But despite all of us basically being on the floor in defeat right now, Rihanna decided to kick us while we were down, trolling us some more in a recent Instagram comment.
After posting a video of new Fenty sunglasses, one fan dared to ask where the album was, to which Rihanna quickly quipped: "I lost it."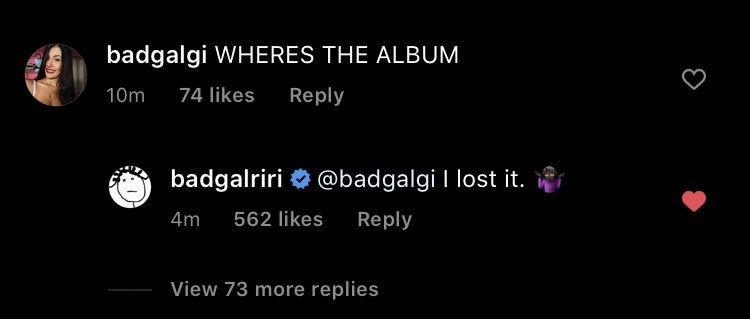 And when someone else tried to go another (very brave) route, Rih diverted attention away from herself and placed the blame elsewhere.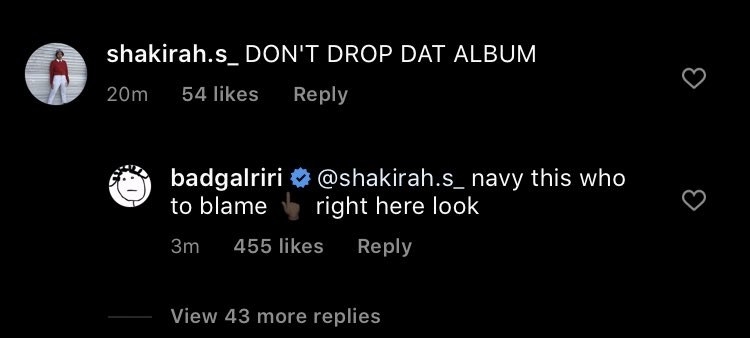 So here we are, still albumless. But what do we know about the future project? Well, I'm glad you asked...
Back in 2018, Rolling Stone reported that Rihanna was working on two albums at the same time — one which was dancehall and reggae-inspired, while the other was said to have more of a pop music base.
And back in January, Rihanna appeared to indirectly tease both albums in a promotional campaign picture for her lingerie brand, Savage X Fenty.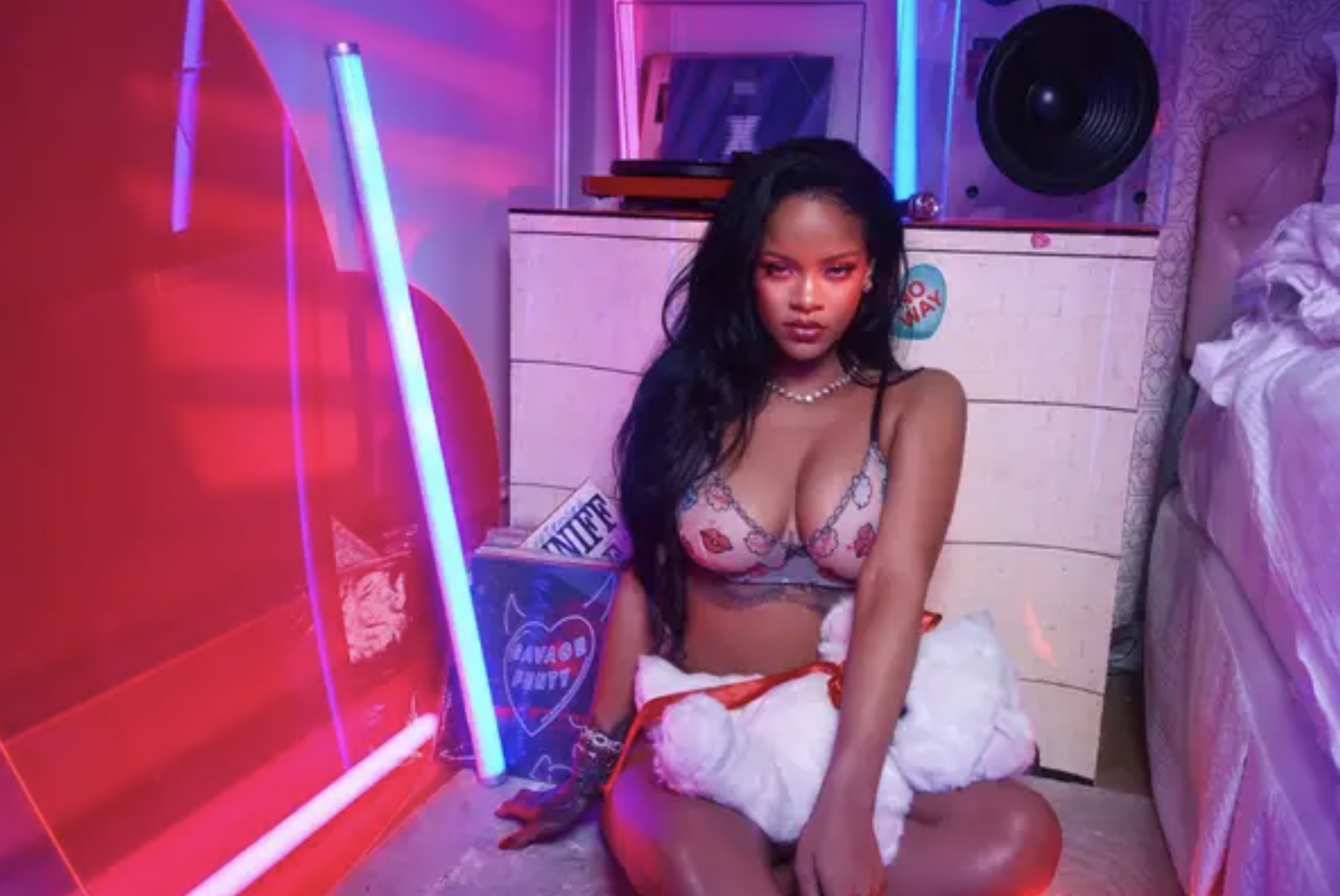 A closer look at the pictures shows two vinyl records, one called Savage and the other called X. The word "September" could also be seen alongside them. Was this a possible release date? Or just more trolling...
When it comes to Rihanna, I guess we'll just have to wait and see!