Rihanna Responded To A Fan Who Said "It's Winter" When She Promoted Fenty Skin Sunscreen, And The Educational Shade Is Real
"But continue..."
Rihanna wants us all to know that sunscreen is a year-round essential, and she's letting us know in classic Rihanna style.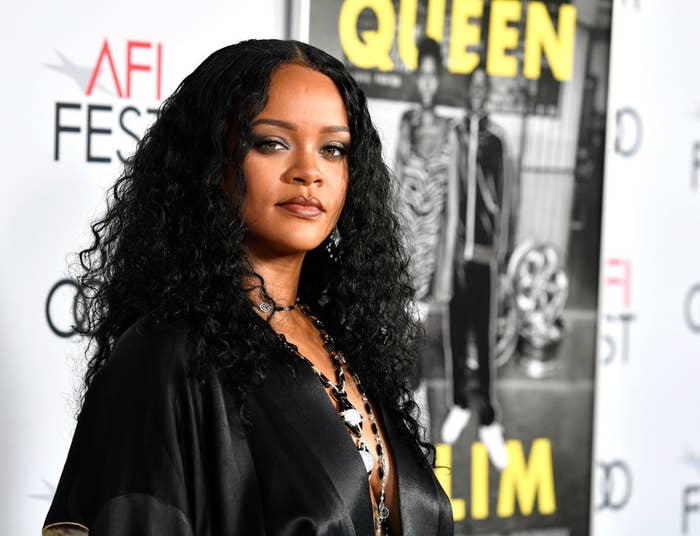 You'll probably remember that the Queen of Not Releasing Music recently extended her beauty empire with the introduction of Fenty Skin.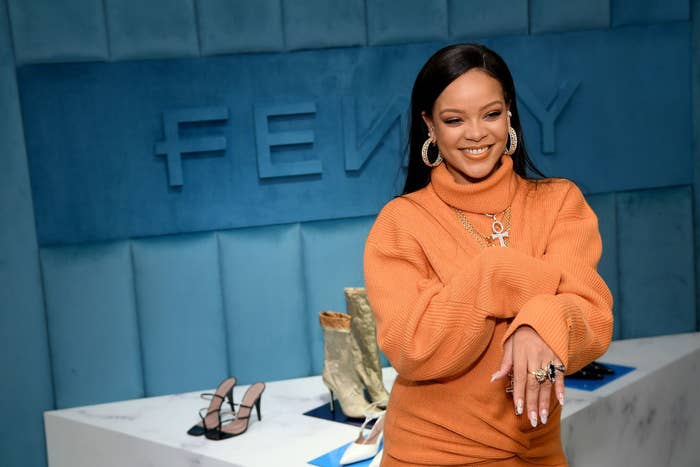 The skincare line, which is being promoted as gender-inclusive as well as vegan and cruelty-free, has already seen great success, with some reports estimating that it's raked in over $100 million already.
I mean, let's be honest, if we're following anybody's skincare regime, it's probably going to be Rihanna's...
Anyway, Rih popped up on Instagram over the weekend, bucket hat in place, wearing what I assume to be Savage X Fenty lingerie and Fenty Skin on her cheeks.
However, when one fan account pointed out that the seasons are changing — suggesting that sunscreen isn't an essential right now — Rihanna was quick to respond with some educational shade.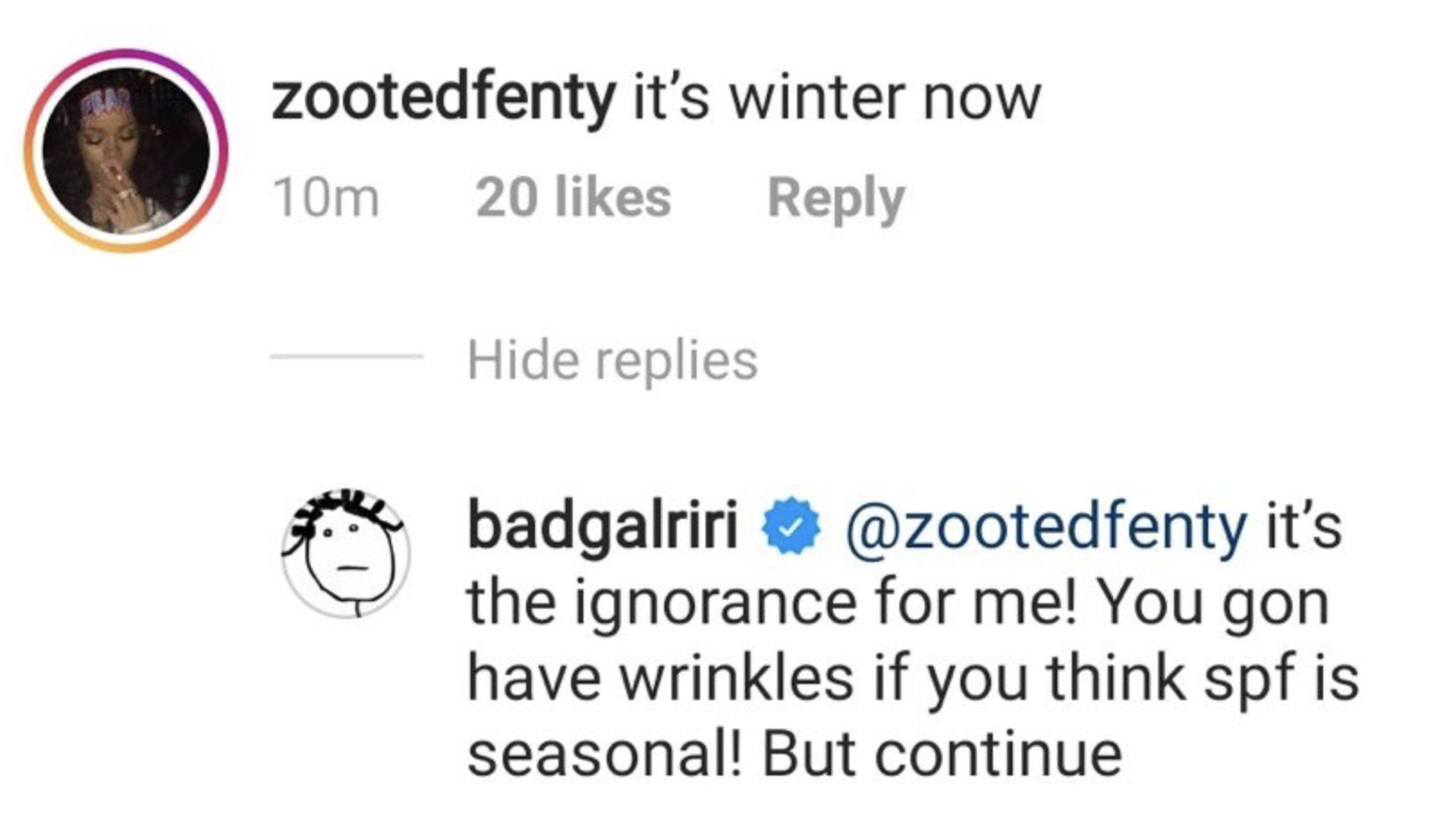 So, the lesson for today: SPF is not seasonal!