Listen, I don't like to stir the pot without just cause but at this point, Rihanna is giving us no choice. I'm about to do some reaching so let me stretch and I'll be right with you.
So, as we all know, Rihanna is being the biggest troll of the 21st century and not giving us the album she promised she'd release in 2019.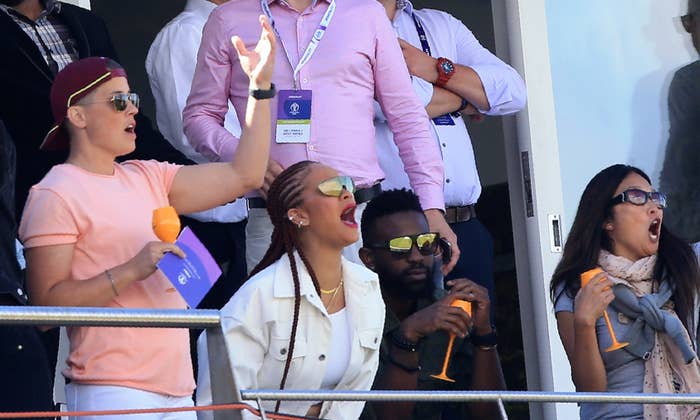 See here for the cold, hard evidence.

And yet it's 2020 and we're still albumless. But, when new pictures of Rihanna hit Twitter recently, something caught my eye.
The pictures in question were to promote Rih's upcoming Savage X Fenty lingerie collaboration with Adam Selman.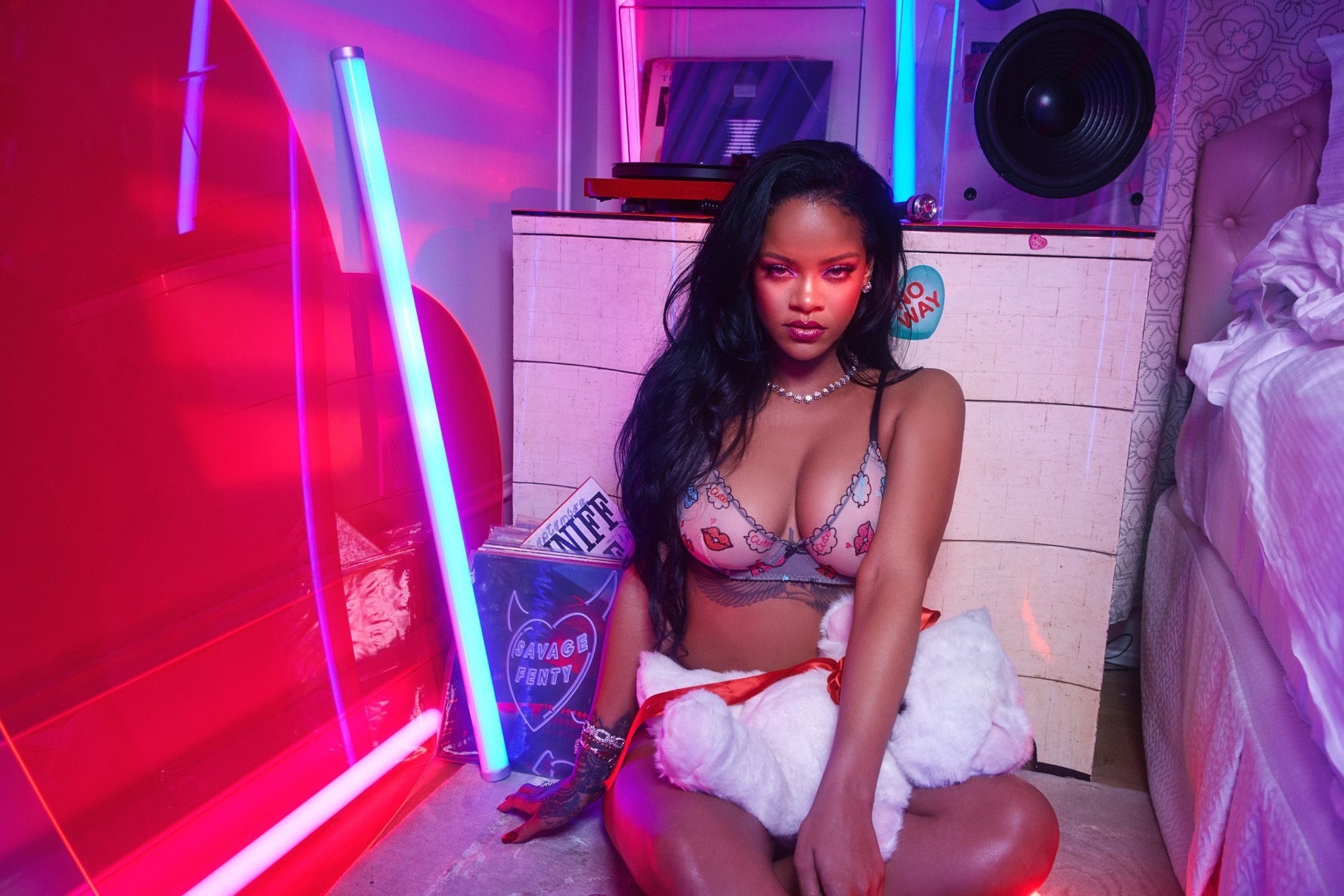 Nothing seemed too out of the ordinary...and then I spotted this. Do my eyes deceive me or is that a vinyl record?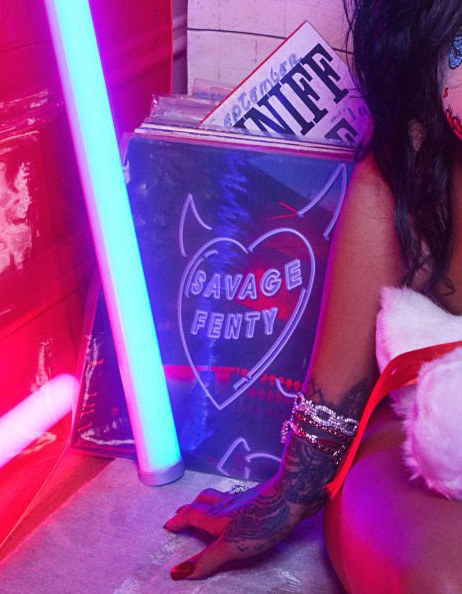 From another angle, you can even see what looks like a "parental advisory" logo in the bottom corner. And, judging by other pictures from the same photoshoot, the vinyl was purposefully moved to appear next to Rihanna for this picture only.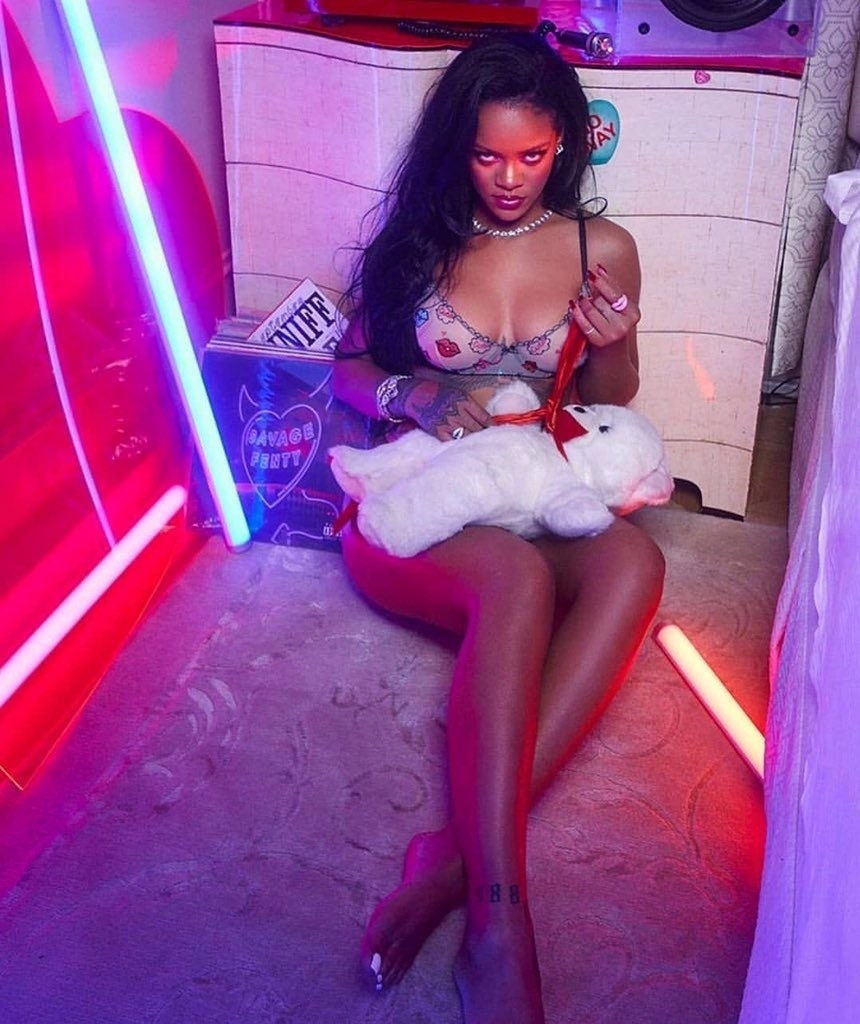 In fact, this picture on the Savage X Fenty site shows the record wrapped up and ready to go.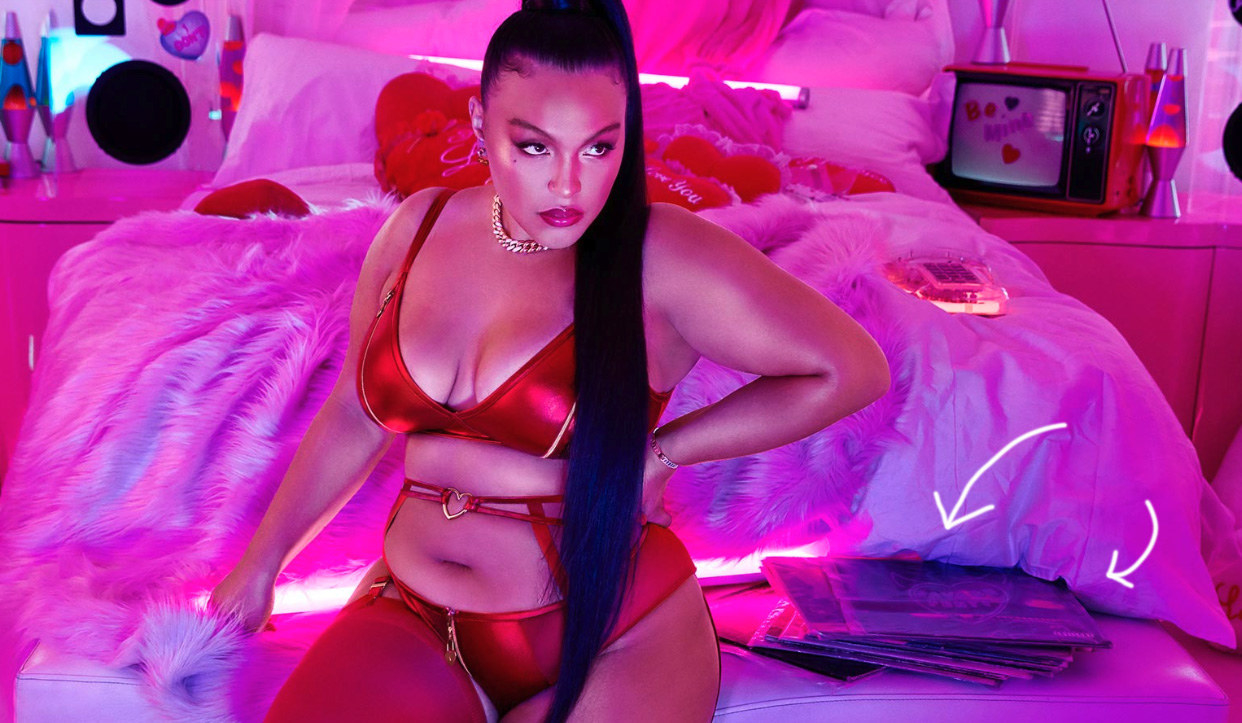 Now, of course, I didn't want to jump to conclusions. But, based on Rihanna saying she was listening to the album but refusing to release it, we know that new music is ready to go.
But that wasn't all I noticed. Back in 2018, Rolling Stone reported that Rihanna was working on two albums simultaneously — one was dancehall and reggae-orientated, while the other was said to be more pop-based.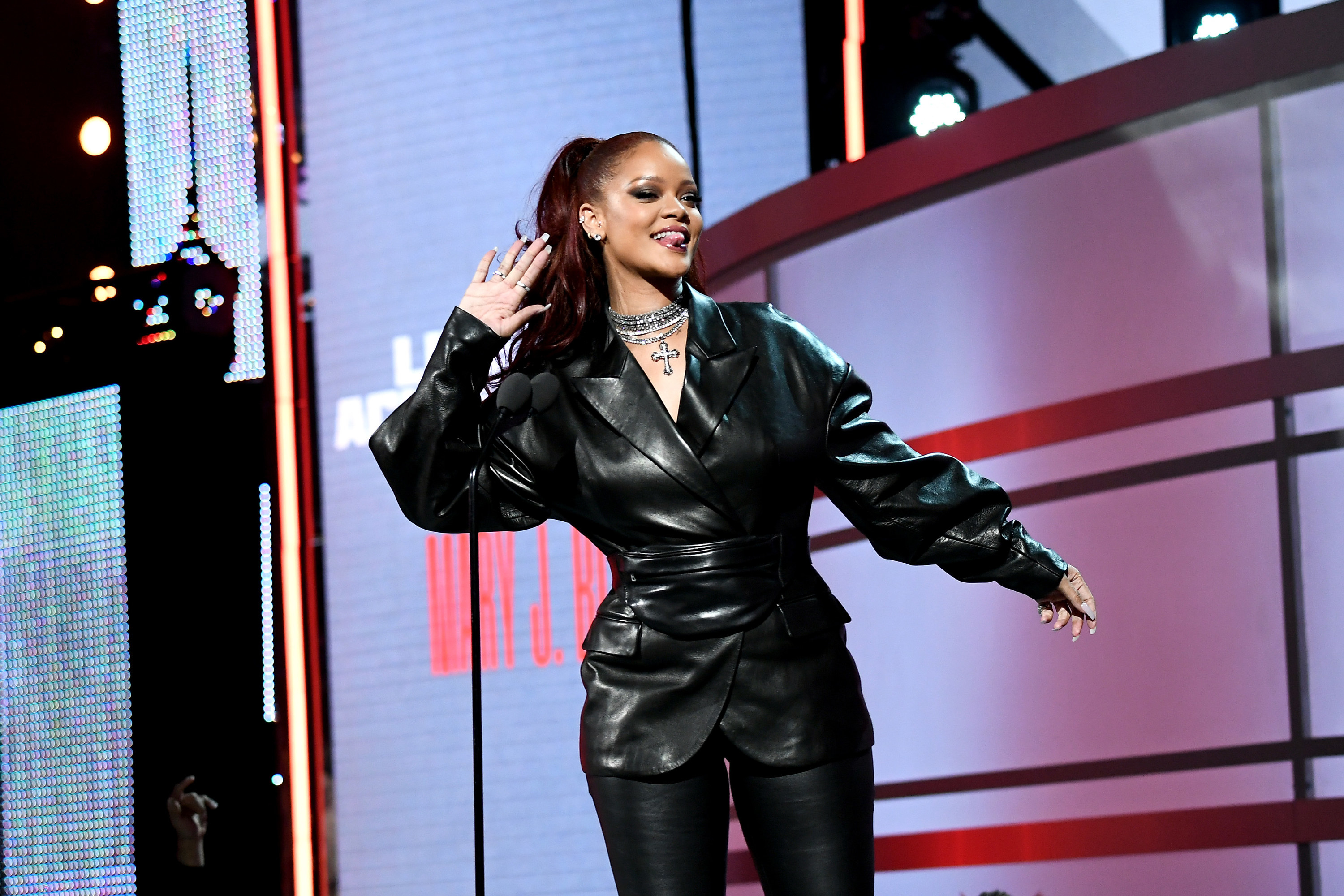 Well, if we go back to the picture of Rihanna, above her is a record player and another vinyl, this one called X (using the same symbol featured on her lingerie label).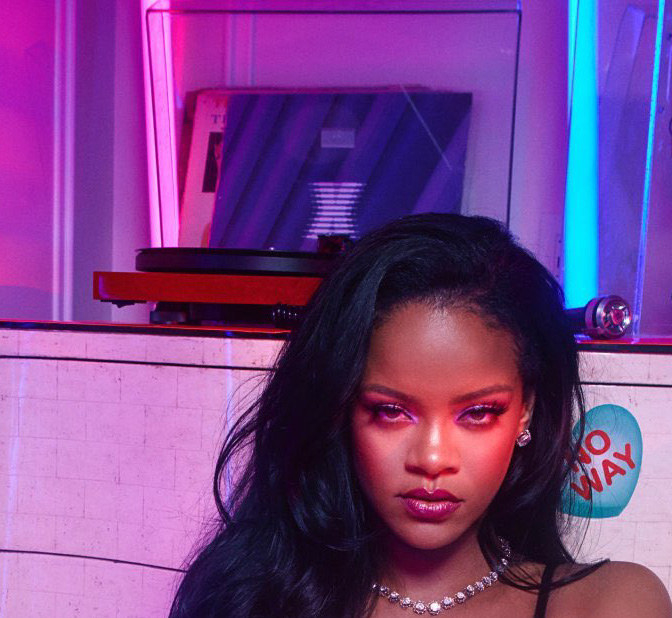 You don't need me to tell you that X is the Roman numeral for 10. You also don't need me tell you that the next Rihanna album will be her ninth, and the one after that will be her tenth...
Looking a little more closely, the word "September" can also be seen in the picture. Will that be the month one or both of these supposed albums are released?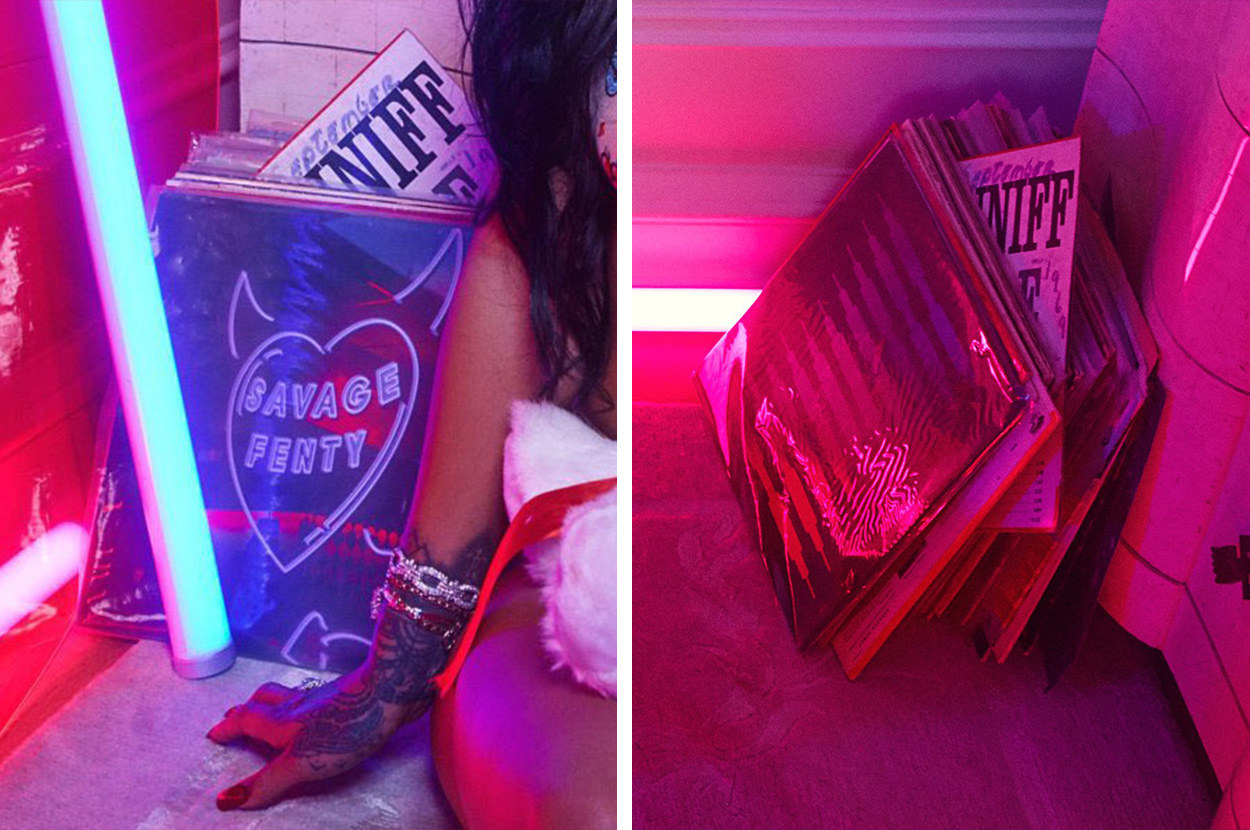 So, in short, we could be getting two albums. Or one album. Or no album! Who knows when it comes to Rihanna? But we'll be keeping our eyes peeled on what she does next.