Last night marked the end of Award Season as the Oscars set up shop in LA and handed out a bunch of those fancy gold statues. Winners on the night included Olivia Colman (Leading Actress), Regina King (Supporting Actress), and Mahershala Ali (Supporting Actor).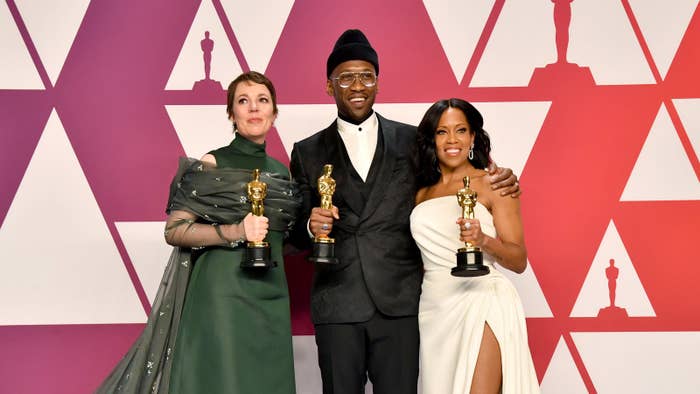 Rami Malek, as many predicted in the run-up to the event, took home the Leading Actor award for his role as Freddie Mercury in the Queen biopic Bohemian Rhapsody.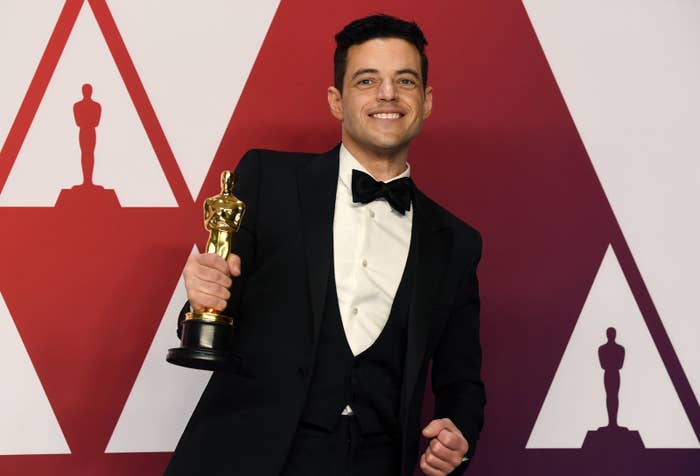 However, after giving his acceptance speech, things took a rather literal nosedive. When the cameras had stopped rolling and the show had gone to a commercial break, Rami was photographed on the stage...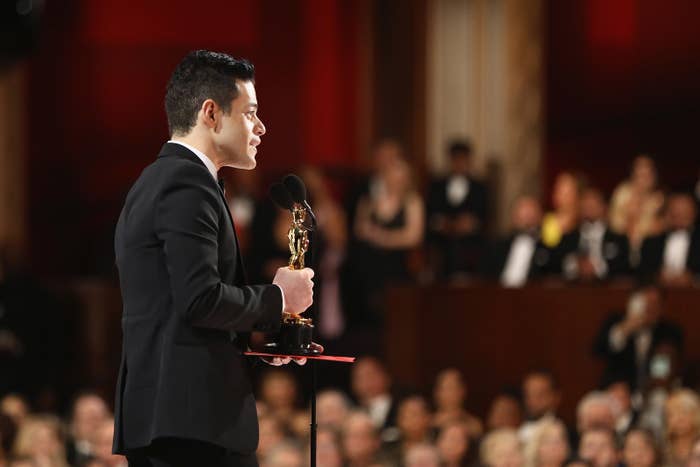 Before the actual worst happened and he came crashing off it!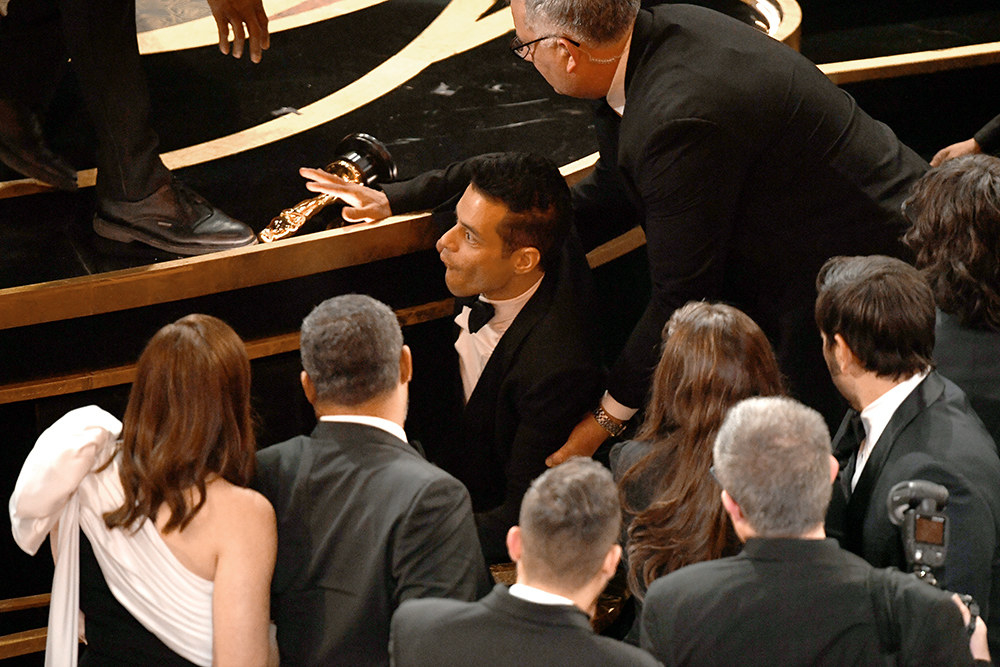 Credit where it's due, despite taking a tumble, Rami made damn sure to keep that Oscar safe.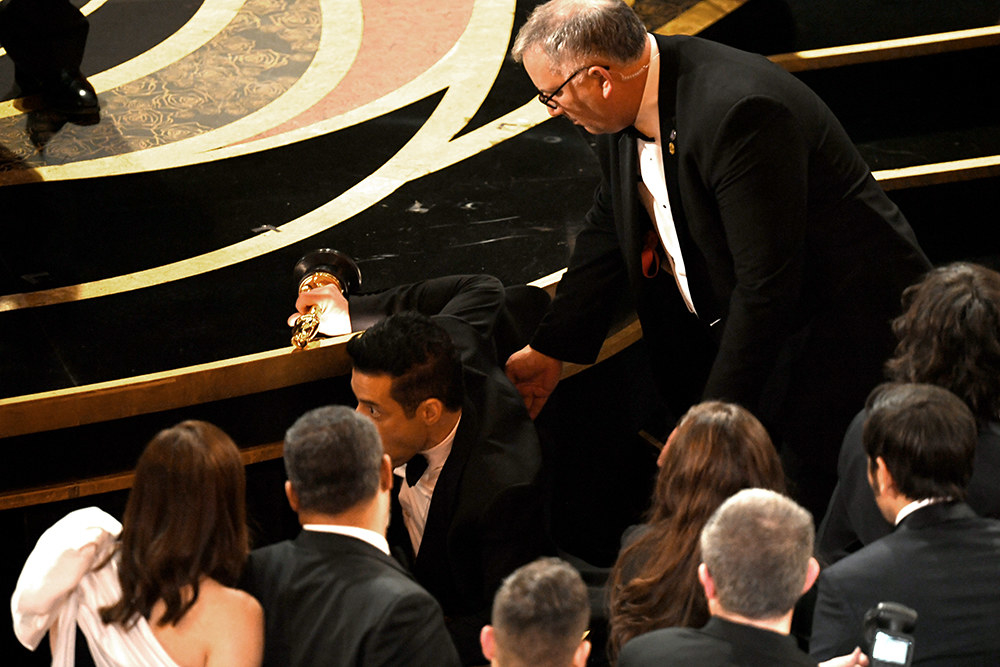 But while pictures tell a thousand words, videos tell a thousand more. Just watch the fall for yourself...
Rami was quickly helped to his feet by a bunch of people around the stage and looked only mildly shook.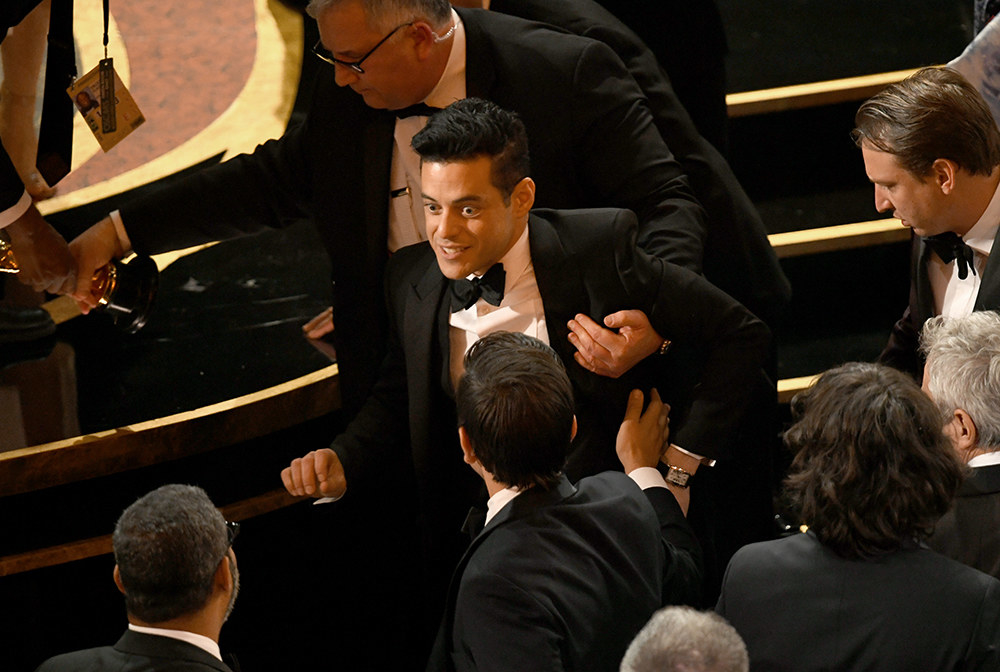 But the fall was so concerning that a whole bunch of paramedics came to Rami's rescue to check for injuries.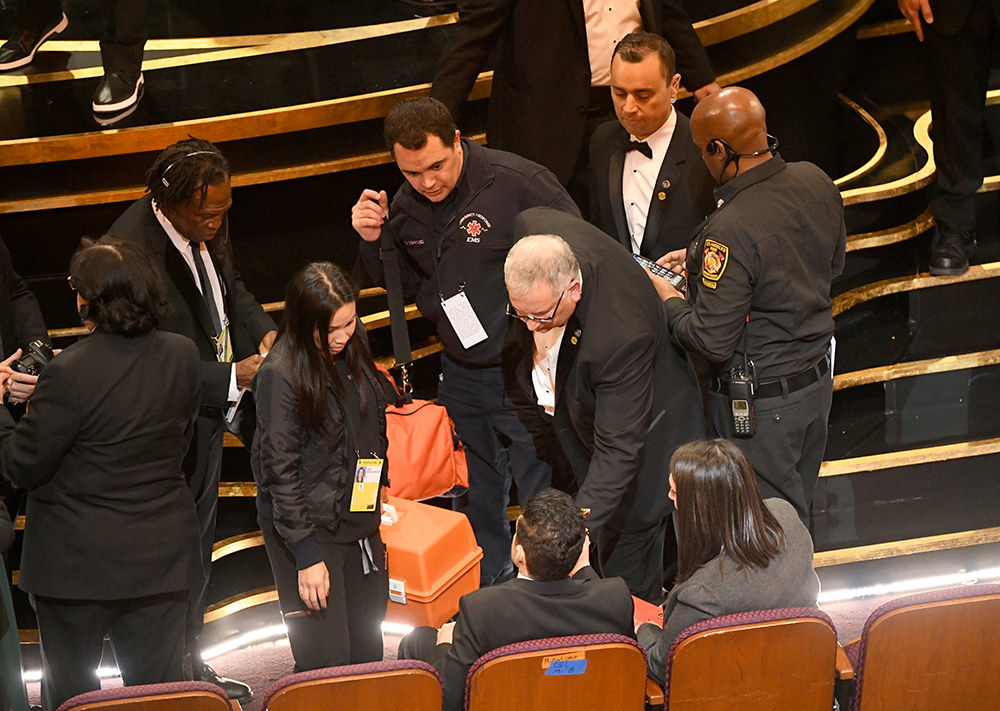 However, the fall wasn't going to stop Rami from celebrating the biggest night of his career — he was later pictured backstage popping champagne bottles.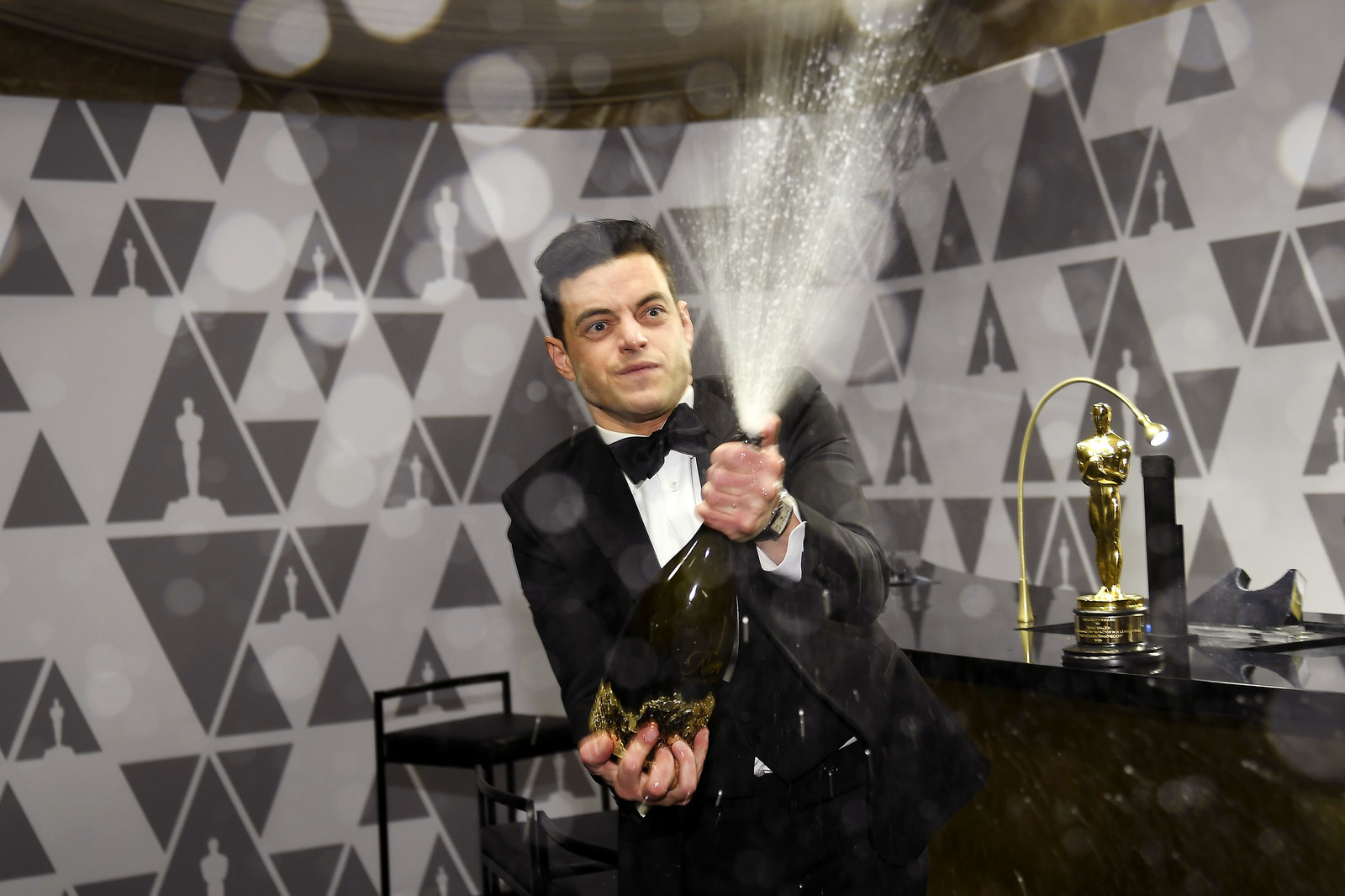 And despite reports that claimed the fall had injured him so badly that he wouldn't be in the traditional Oscars photo alongside the other acting winners, Rami popped up next to Olivia, Regina, and Mahershala for a "class of 2019" picture.