Pink Said "You Are The Epitome Of White Privilege" As She Responded To Criticism Over Her Instagram Post About Black Lives Matter
"You are the epitome of white privilege and the saddest part is that you don't even hear yourself and probably never will."
Pink has responded to people who criticised her Instagram post about the Black Lives Matter movement after she called for justice over the horrific death of George Floyd at the hands of white police officers.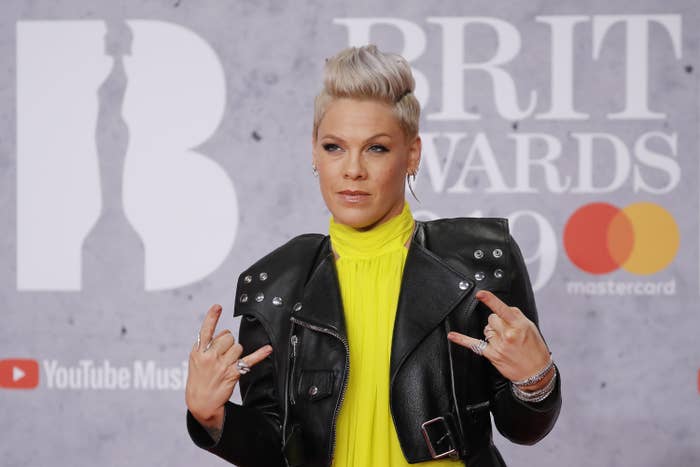 Last week, four Minneapolis police officers were fired after footage emerged of one kneeling on the back of a handcuffed Floyd's neck while he repeatedly told them he couldn't breathe.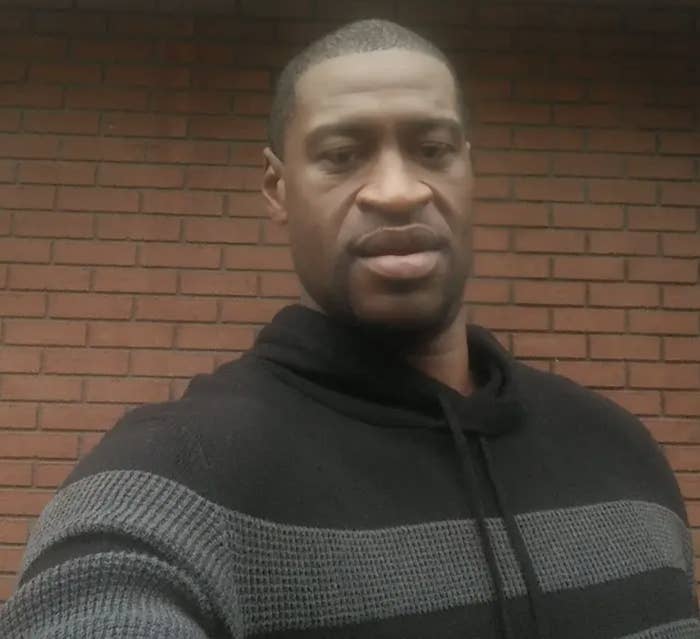 Since then, people have been voicing their outrage, with many taking to the streets in protest of police brutality and support of the Black Lives Matter movement.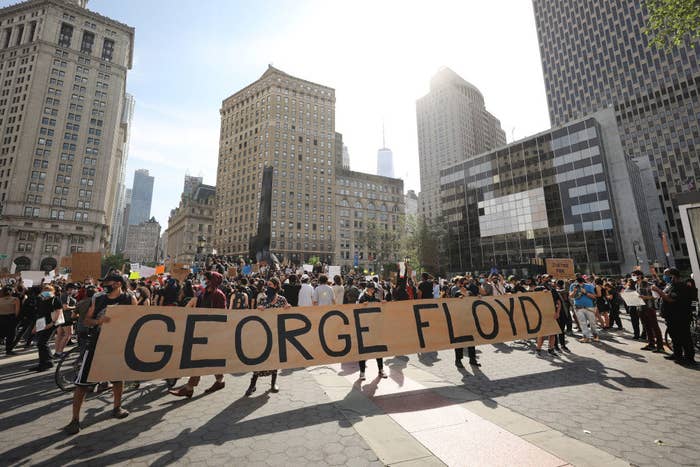 One of the many to condemn racism and inequality was Billie Eilish, who posted a lengthy and impassioned statement on Instagram about the death of Floyd and how the phrase "all lives matter" is reductive to the current situation.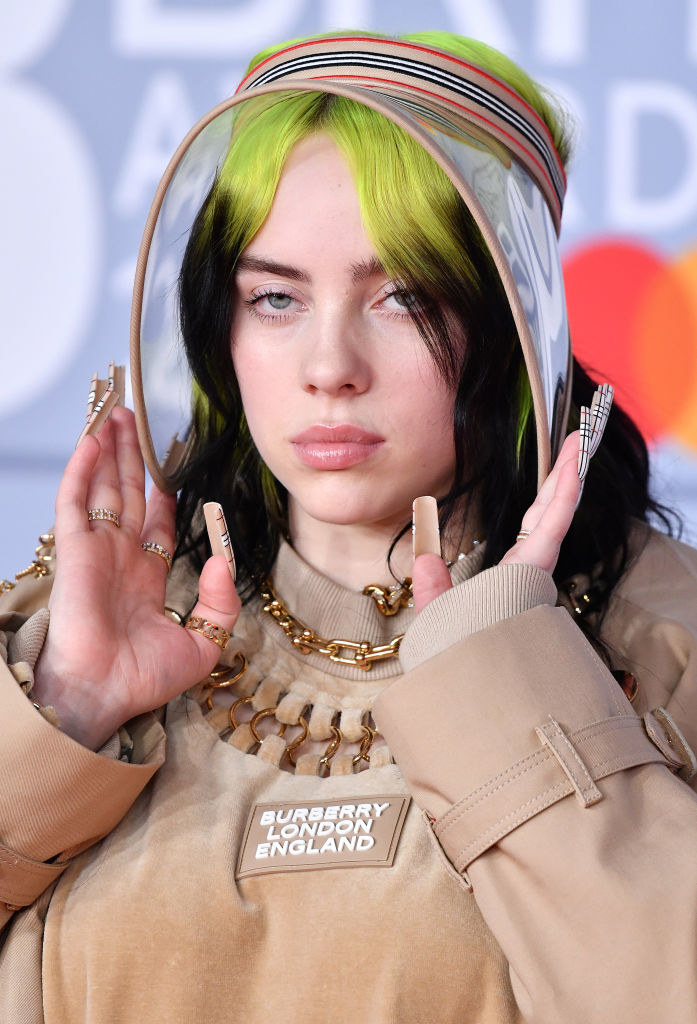 "Right in this moment, we have to address hundreds of years of oppression of black people," the 18-year-old said. "The slogan of #BlackLivesMatter does not mean other lives don't. It's calling attention to the fact that society clearly thinks black lives don't fucking matter!"
However, although the post was largely met with praise, some took issue with Pink's support of Billie's statement. When one commenter appeared to suggest that police brutality shouldn't be put in the "Black Lives Matter category" because it "could happen to any one of us", Pink responded and called them out for their white privilege.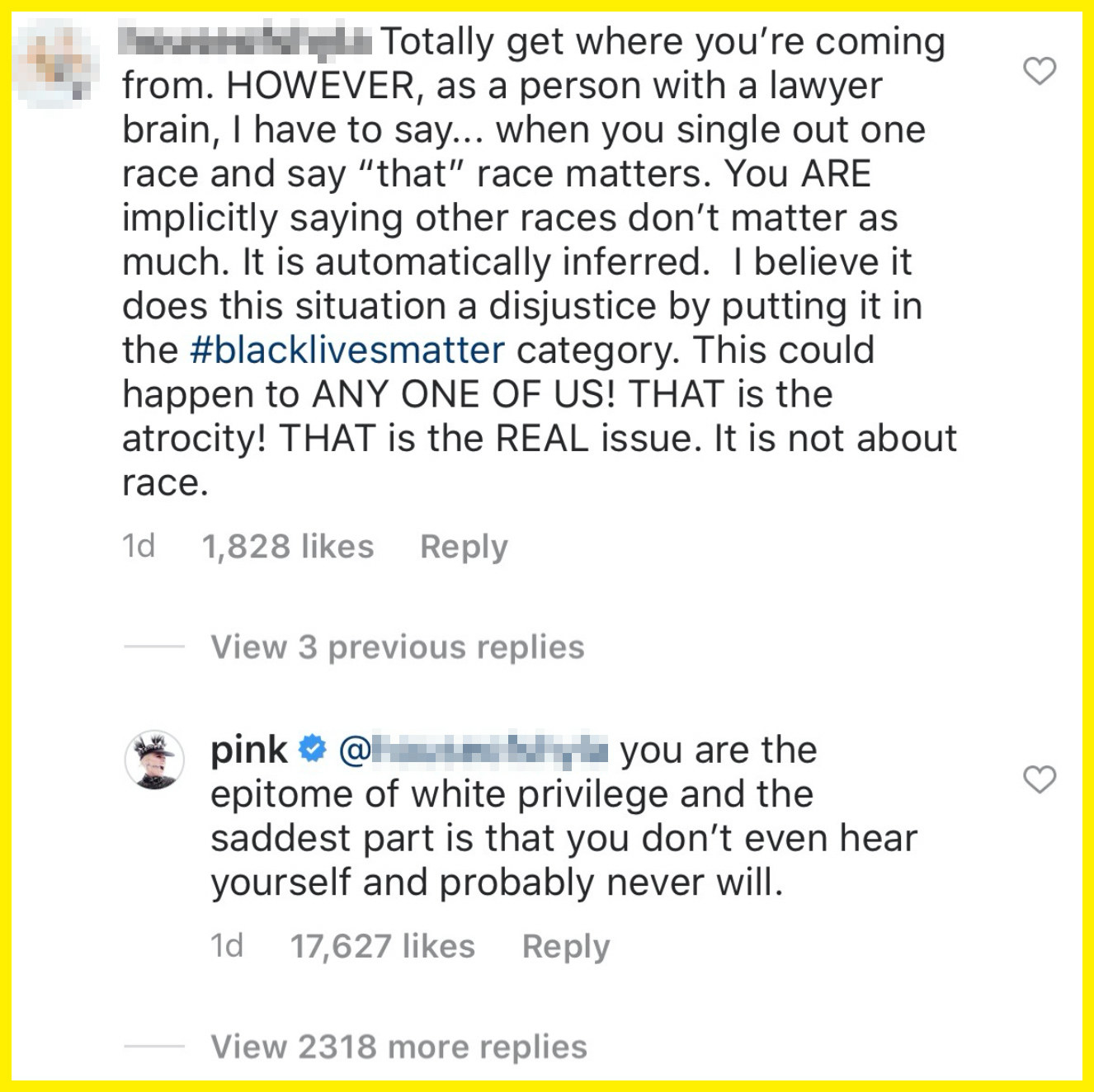 In fact, Pink responded to multiple comments that criticised the post, bluntly telling one: "What an insightful and helpful comment."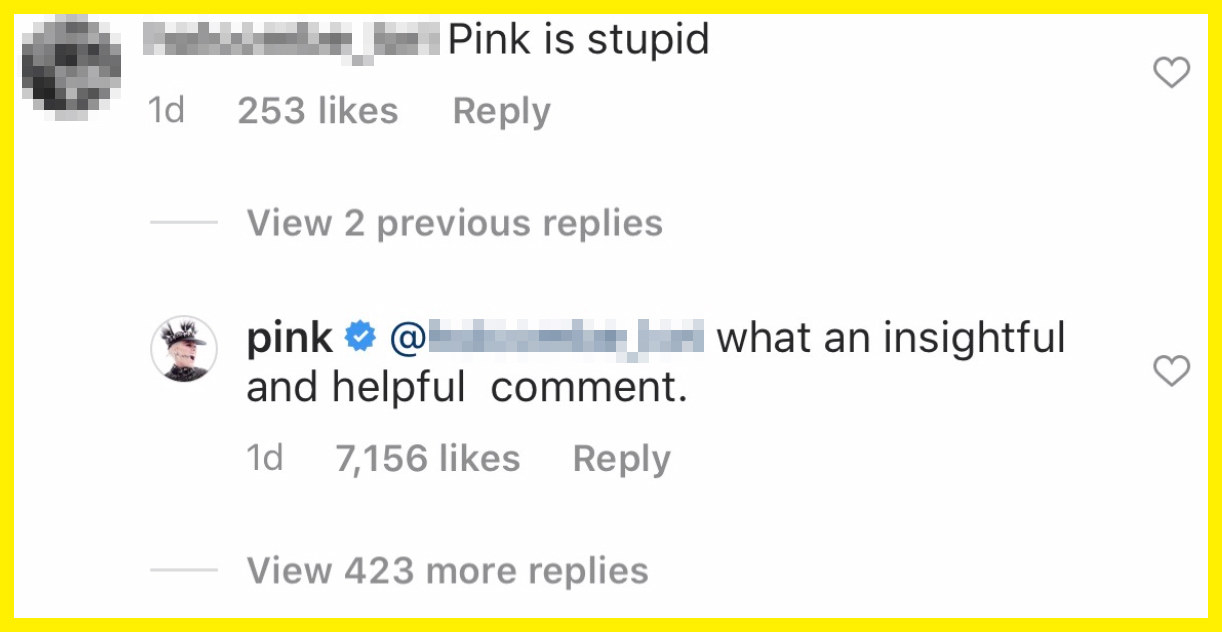 Since then, Pink has gone on to share a further eight posts on Instagram about police brutality and injustice. Making her feelings on the situation known, she shared one posted by Ellen Pompeo that read: "We stand against racism...We must unite and speak out."