You use the internet, right? Well in that case I don't need to introduce you to Ariana Grande and Pete Davidson.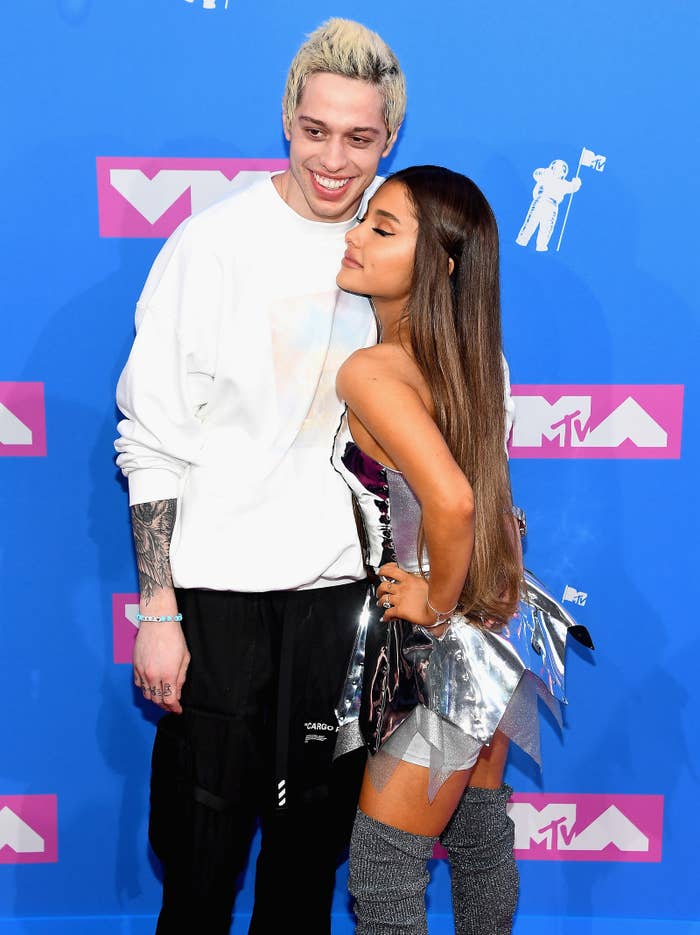 I also don't need to inform you that they're currently engaged after a whirlwind romance, because you'll already know that too.
So it's no surprise that whenever the two are interviewed, they usually get asked about each other. In Pete's latest interview with Variety, it was no different.
Speaking about popping the question to Ariana, Pete said that he didn't want "to do something corny" and so just casually asked her to marry him while they were in bed together.
But Pete then said that's he's convinced Ariana's blind. What exactly does Pete mean by that, I hear you ask? Well, you might've seen Twitter trolling Ariana recently for literally not being able to see.
Even by Ariana's own admission she struggles without glasses, which is why she always looks like this.
So that's what Pete must be talking about, right?
Uhh yeah, not quite. Pete actually just thinks that she may have "hit her head really hard" and one day might realise that she doesn't want to be with him after all.
Pete said: "Something is going to happen, and she's going to be like, 'What the fuck is this thing doing around?'"
But don't panic, your favourite couple aren't going anywhere just yet. Pete continued: "For right now, it's rocking."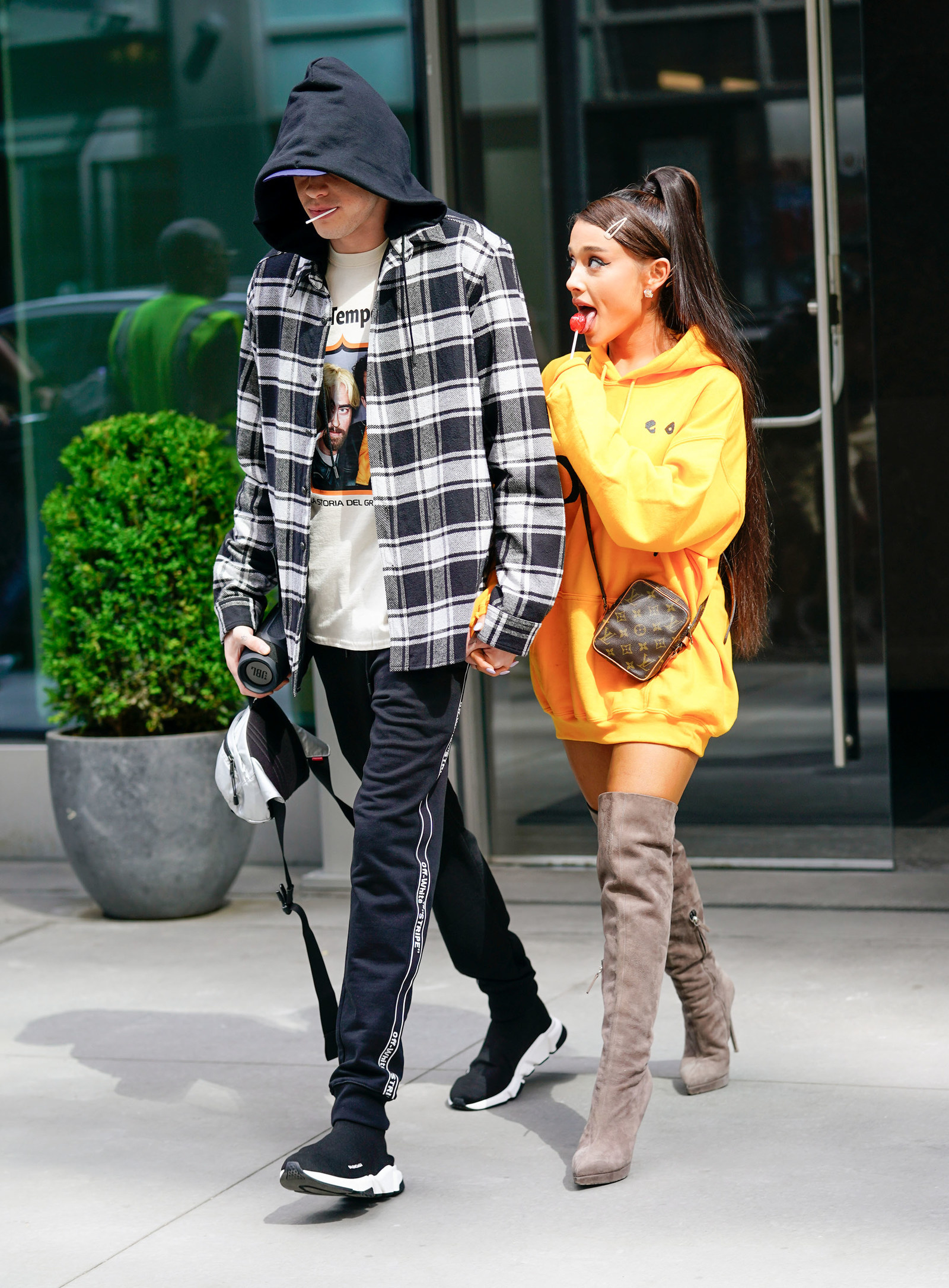 So Ariana's blind and Pete has a constant erection – sounds like a match made in power couple heaven. Oh, and if you don't know what I'm talking about, you can catch up on erection gate here.