If recent reports are to be believed, it looks like Ariana Grande and Pete Davidson have broken off their engagement and ended their relationship.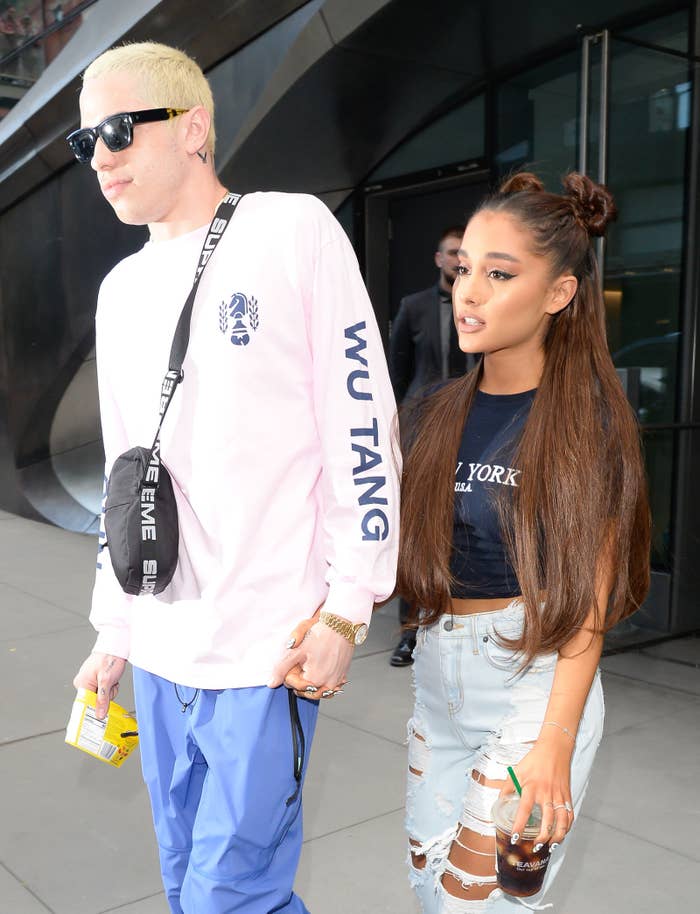 It's alleged that the couple split up over the weekend "with both parties acknowledging that it simply was not the right time for their relationship to take off".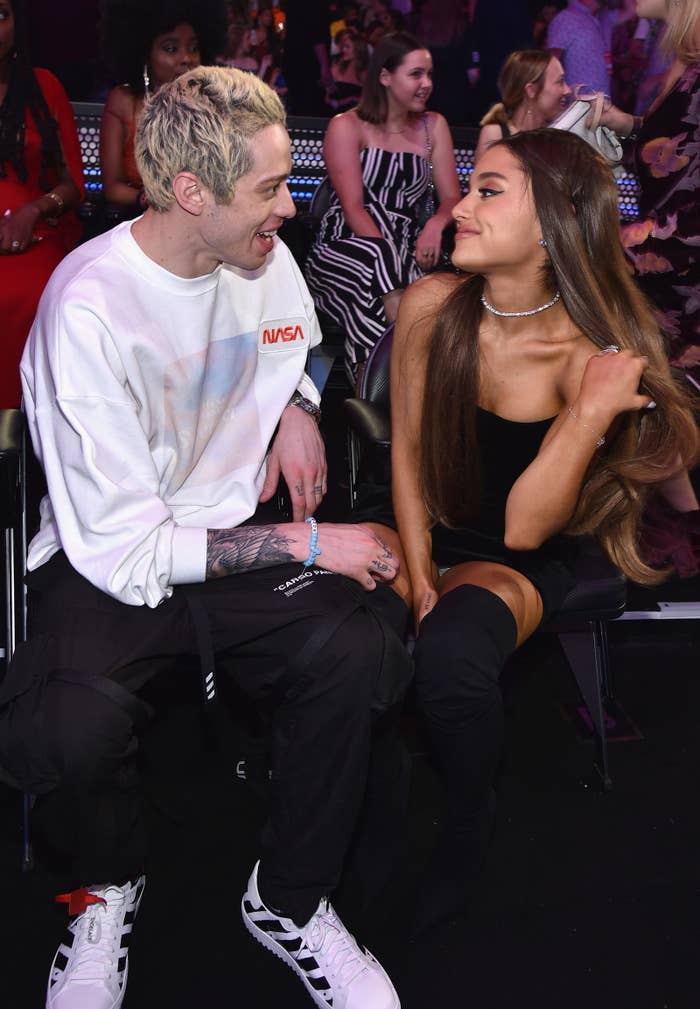 Obviously there's been a large reaction to the news online, with fans eager to give their opinion. But a particular rumour picked up over the last couple of days, insinuating that the reason Ariana broke up with Pete was because he'd been sending pictures of the couple to ex-boyfriend Mac Miller, who died last month.
Reports had already been floating around the internet that the death of the rapper — real name Malcolm McCormick — contributed to the break up of Ariana and Pete's relationship. But according to the rumour, which was shared thousands of times on Facebook and Twitter, Pete had been sending "intimate photos" of him and Ariana to Mac in order to "end the rapper's hopes" of getting back together with her.
The rumour continued that relatives of Mac had contacted Ariana, and as a result, she chose to end the engagement.

However, there was already a major flaw, which some fans had picked up on — although the rumour was supposed to have come from TMZ, there was no evidence to support that claim in any of the reports written by the publication.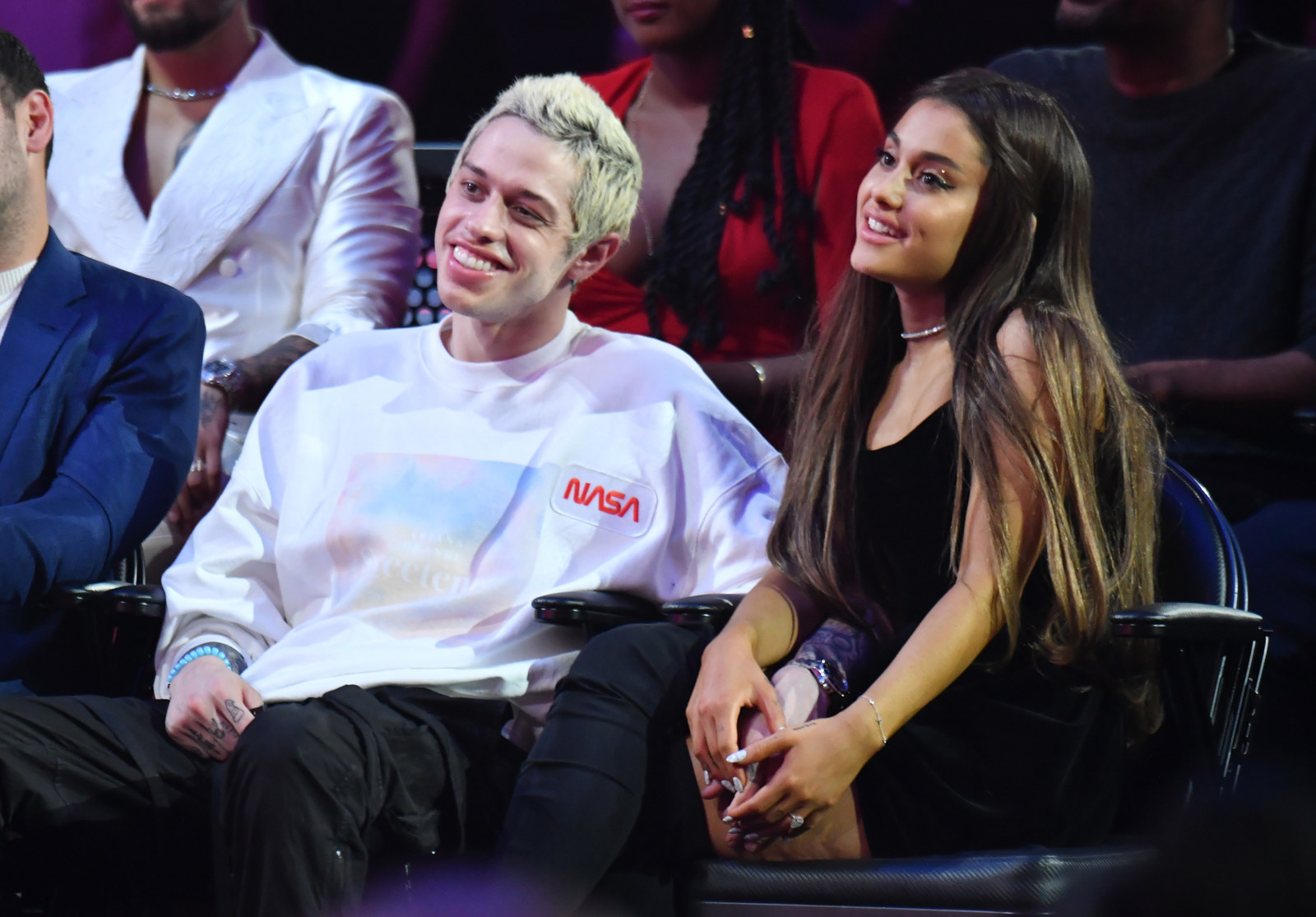 BuzzFeed have reached out to reps of Ariana and Pete for comment.