Ashley Graham Asked Oprah If She's Ever Skinny-Dipped And Her Casual Response Made My Bank Account Cry
"You get a swimming pool! You get a swimming pool! You get a swimming pool!" — Oprah to every room in her house, probably.
On this miserable February day, a video of the richest BFFs in the world playing a game of Never Have I Ever is exactly what you need to cheer you up.
Yep, Oprah Winfrey and Gayle King took part in their first-ever game of Never Have I Ever for their OG Chronicles series and it was a riot from start to finish.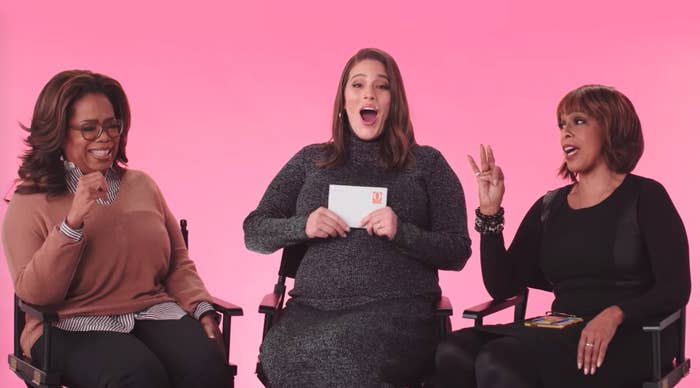 The game is pretty simple, but since it was their first time playing it, host Ashley Graham had to quickly explain the concept and rules.
The questions were pretty standard to start with, nothing too scandalous or wild. Then Ashley suddenly asked if Oprah and Gayle had ever sexted anybody and I nearly fell off my chair.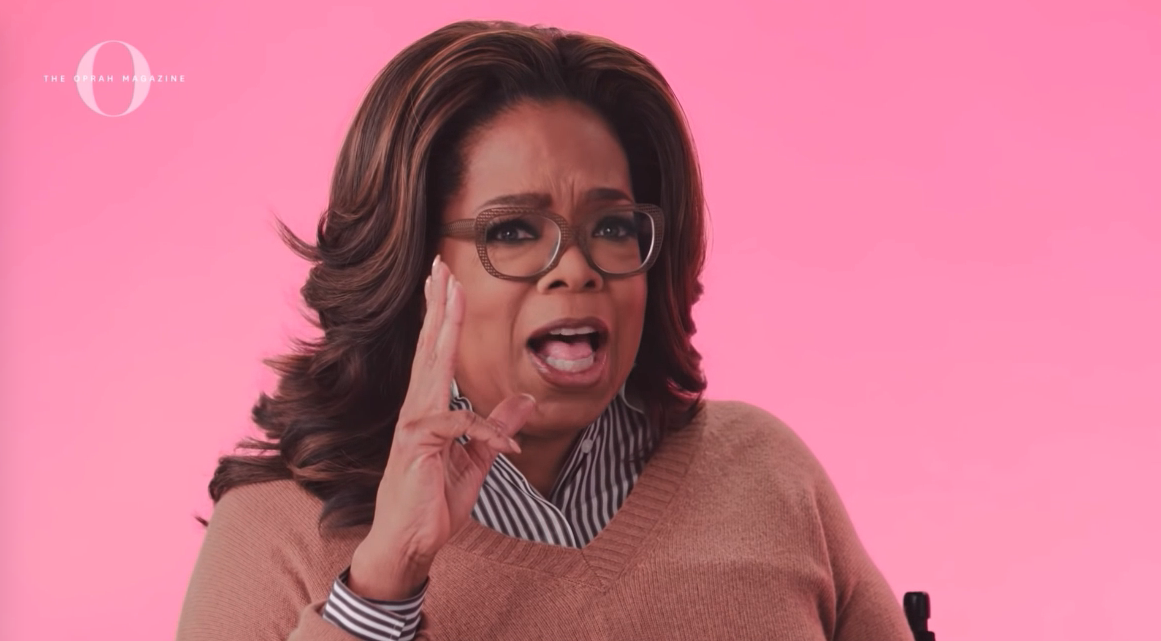 "Are you kidding me?" Oprah said, scandalised. "I'd be a fool."
"If she put her finger down on that, I would pass out on the floor right now," Gayle said while I tried to get back up off the floor. "And I would wanna see that picture."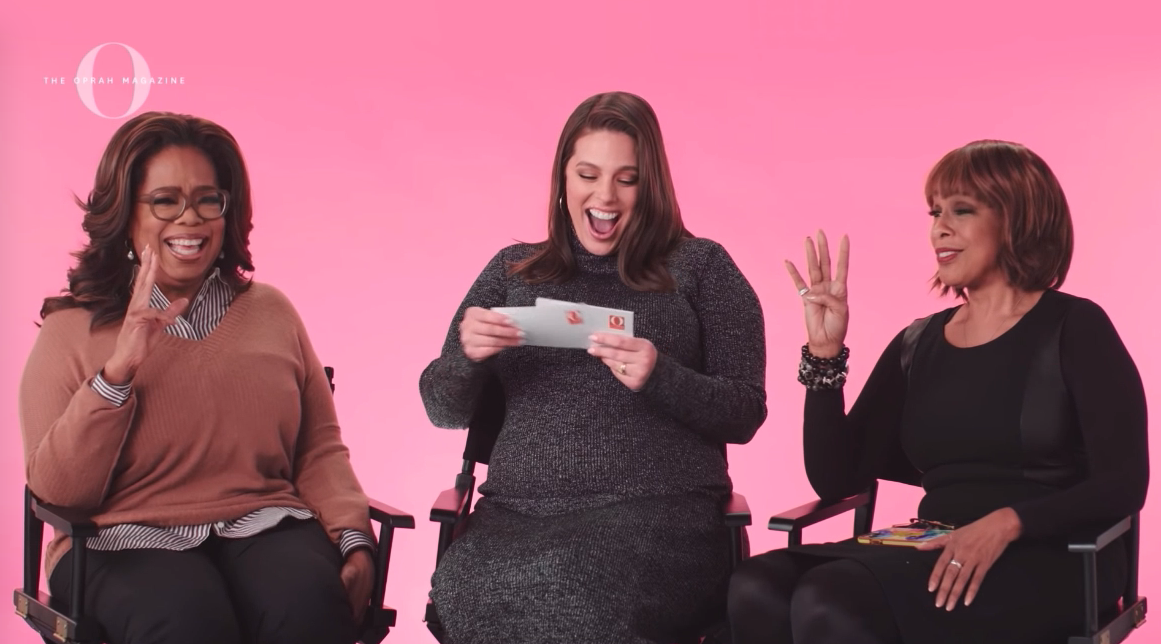 Things got even better when Ashley asked if Oprah and Gayle had ever had a one-night stand in their life. First, there was the awkward silence, followed by Gayle's hilarious response.
"Mine would've been...[in] '82, something like that," Oprah said of her one-night stand. And, because they're best friends, Gayle said her one-night stand would've been around the same year.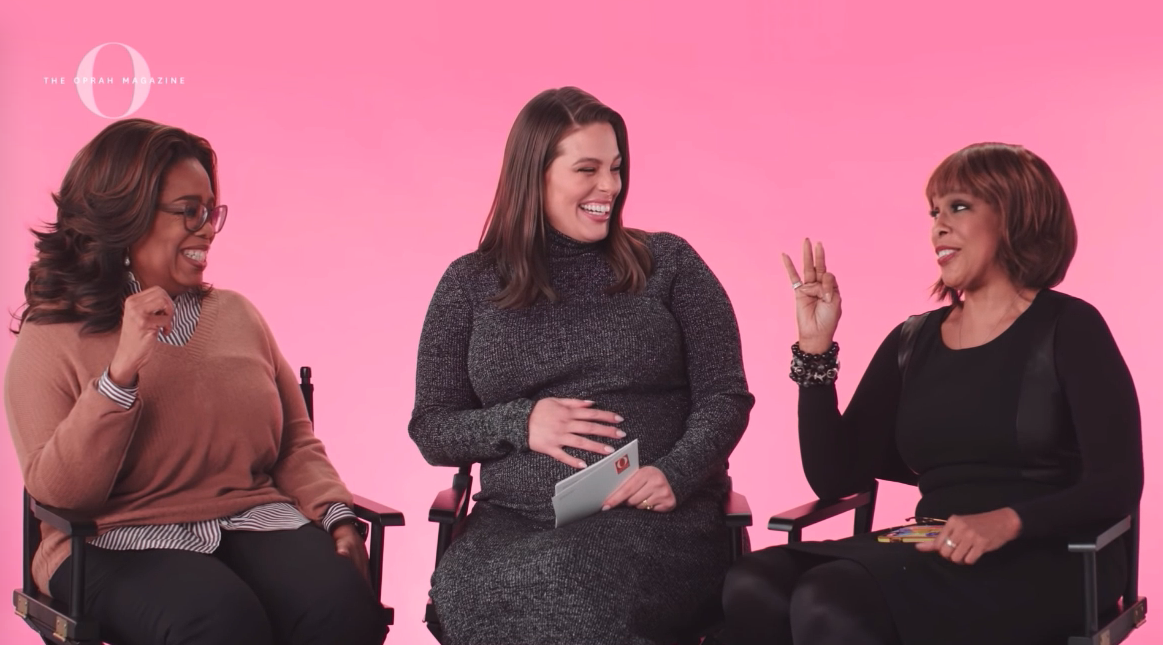 One of the final questions asked if Oprah and Gayle had ever been to a strip club. Based on the fact that Oprah had to double-check what a strip club even was, it was pretty obvious that nobody would be dropping a finger.
But by far the best question was when Ashley asked if the pair had ever skinny-dipped. Leave it to the Queen of Casual Flexing to answer that one...
When Ashley asked if Oprah had ever skinny-dipped in her own swimming pool at home, O didn't miss a beat and dropped the mic.
My bank account watching this video.
This isn't the first time Oprah's casually flexed on the rest of us. Remember that time she revealed her bathtub is moulded to the shape of her body?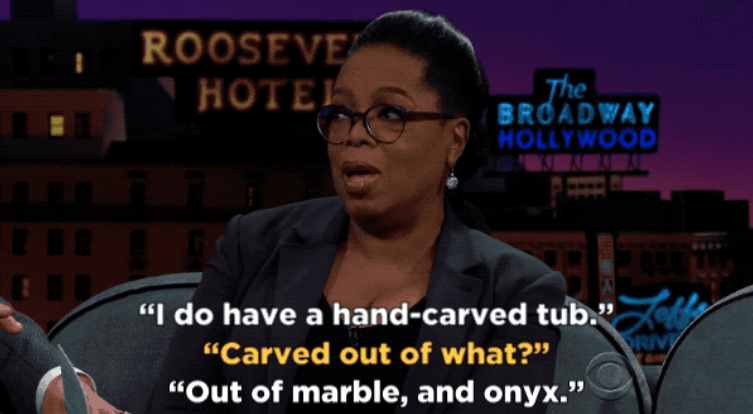 Oh, and let's not forget about the time someone with a smashed phone screen tried to take a selfie with her.
I can't lie, life as a billionaire sounds pretty lit.