Nick Jonas Praised Priyanka Chopra Using A Jonas Brothers Lyric And 14-Year-Old Me Is Screaming
If you don't know what "red dress" means, we can't be friends.
With all due respect to other celebs who are in love, Nick Jonas and Priyanka Chopra make the most adorable couple.
I mean, yes, it did seem kinda random to begin with. Here's a picture of the couple pointing to the blue from which their relationship came from.
But now the couple are engaged and completely obsessed with each other, and that's what matters.
And when Priyanka posted this picture of them together, it was very much #CoupleGoals!
But then I noticed the comments, and of course Nick was in there, hyping up his wife-to-be. But he didn't just leave any old comment, he left the best comment possible — a Jonas Brothers reference!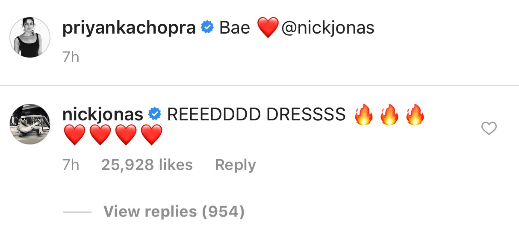 If you don't understand what "red dress" means in relation to Nick Jonas, I hope you feel nothing but shame. ICONIC!
And because of two simple words, people are legit freaking out because it's like we're all teens again.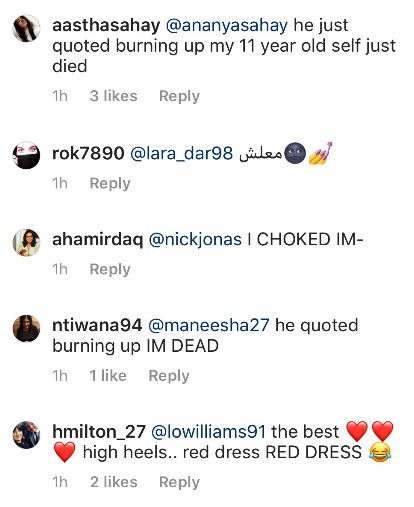 And to make the comment even better, it's been an entire decade since Nick first sang it.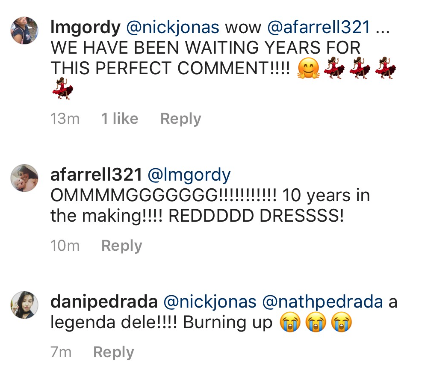 On a slightly different note, Diplo also left a comment, which after seeing Priyanka's caption and Nick's comment I can 100% relate to.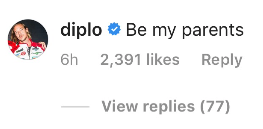 Now my only question is will the wives of the Jonas Brothers come together to form the Jonas Sisters, because I would absolutely buy that album. Like, immediately.