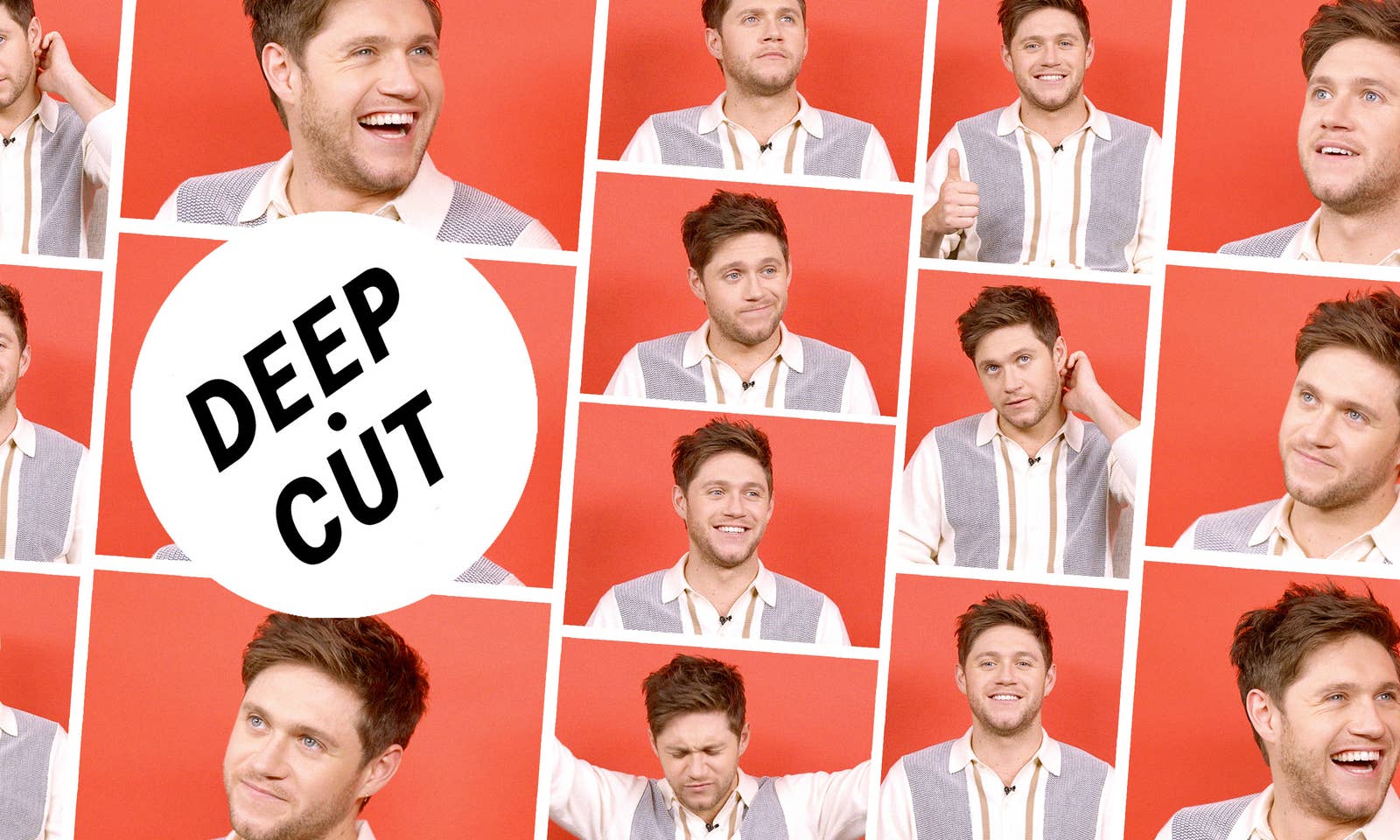 Niall Horan is back and he plans on "making some noise" with his brand new album, Heartbreak Weather. As the title of the record suggests, the 14 songs thread together to address every part of a relationship, and more importantly, what happens when that relationship breaks down.
But the album wasn't just based on his own life experiences. "I didn't wanna write an album that was very selfish and all about me," the 26-year-old told BuzzFeed when we recently caught up with him, explaining that the record ended up being written from multiple perspectives that addressed the full spectrum of heartbreak.
As we talk, it's clear that Niall's excited — excited to get the album out, excited for his legions of fans to hear it, and more than excited to get back on the road, where he feels most at home, and perform the songs in arenas around the world. But how did the album come together? After all, Niall took more than a year off from releasing new music, and a lot can happen in that time.
From making songs on out-of-tune guitars to creating a narrative that unfolds from the first song to the very last, Niall didn't hold back on discussing how this album came together during BuzzFeed's new music series, Deep Cut. Here are all the behind-the-scenes secrets he spilled about Heartbreak Weather...

Niall wrote the album after going through a breakup himself. The initial concept was about describing the breakdown of a relationship from different perspectives.
As you could probably guess from the name, the album is all about heartbreak — something Niall experienced firsthand before he began writing. However, he didn't want the songs to just revolve around his own experience. "I didn't wanna write an album that was just very selfish and all about me," he said. "I kinda wanted to write an album from different angles of a breakup or of a relationship."
Niall wrote the name of the album in a leatherbound notebook, and it all began to take shape from there.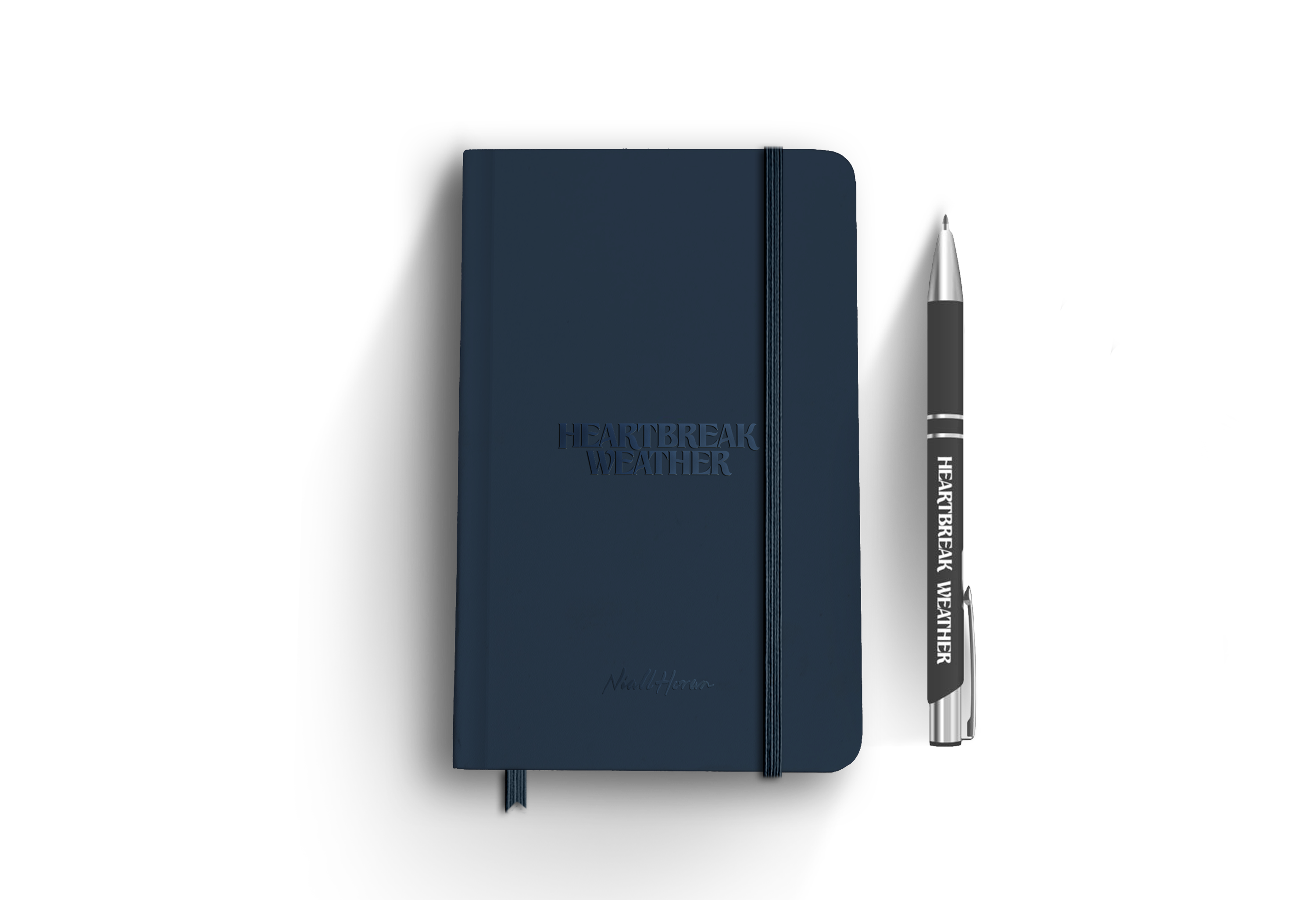 "Heartbreak Weather was the first thing that I wrote down," Niall revealed. "I'm a big fan of a leatherbound book, and I write down a lot of titles or full verses or just concepts on things that come into my head."
Once he'd decided on the name, it became clear which direction the whole album would take. "The minute I wrote that down, it shaped this album," he explained.
And the title's meaning is actually deeper than you might have first thought. The mention of "weather" refers to the "different feelings you go through [during] a heartbreak," Niall explained. So it's not all doom and gloom, because there's always sunshine after the rain.
The first song to make it onto the album was "Put a Little Love on Me", which Niall wrote after finishing his last tour and recovering from sinus surgery. It was quickly followed by "No Judgement", which Niall wrote that same week.
When Niall's Flicker world tour came to an end, there was a lot going on behind the scenes. Not only was he going through a breakup, but he was also recovering from sinus surgery, which he had in Los Angeles after his sinuses began affecting his voice. But it didn't take long for inspiration to strike.
"I was at home, sitting around, and went over to the piano one day," Niall said. "Straight away, within an hour or so, I had a song called 'Put a Little Love on Me'." And once he'd started, it was hard to stop. That song was quickly followed by the next, which would later become the album's third single, "No Judgement".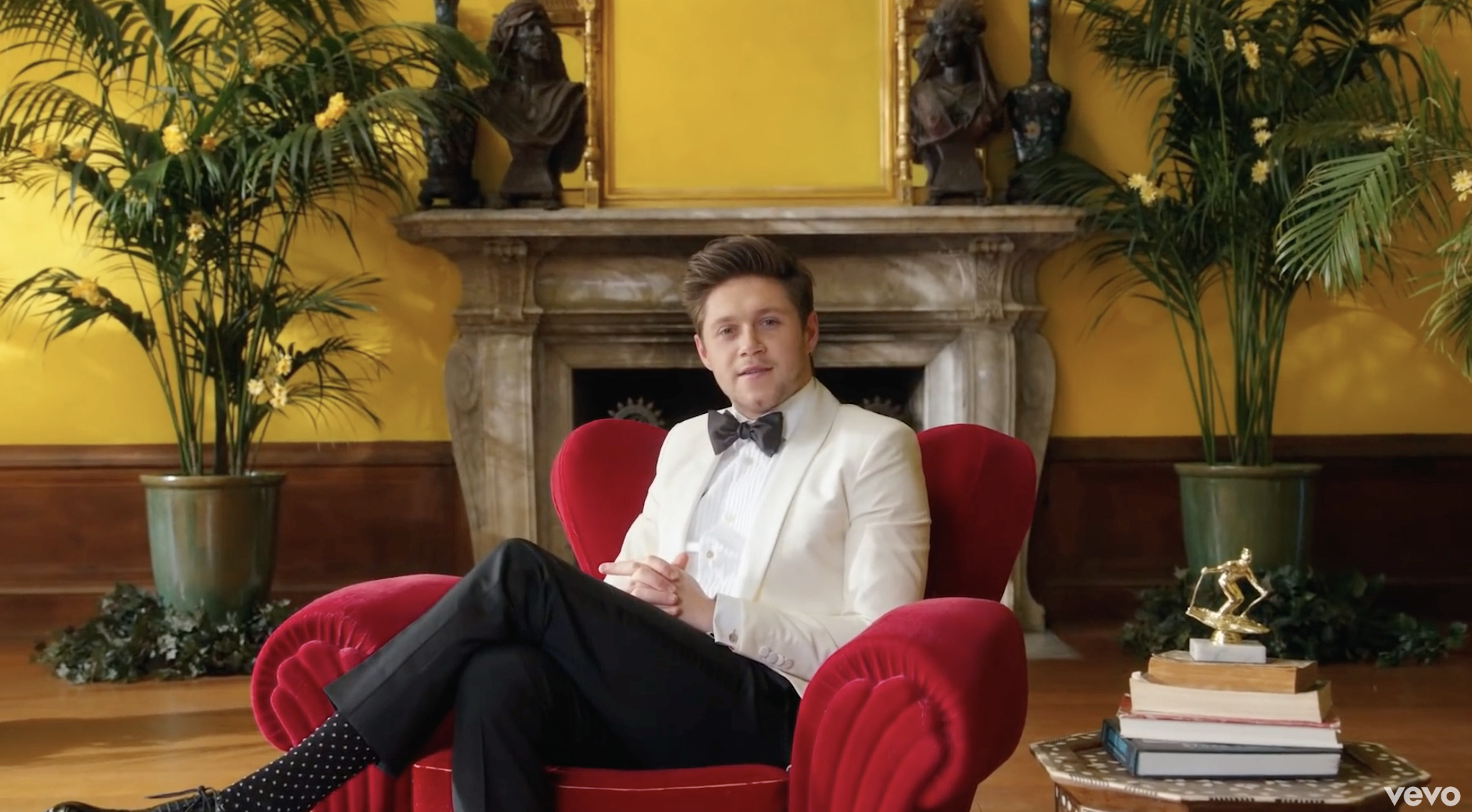 Niall chose "Nice to Meet Ya" as the lead single for the album because it stood out from all the rest and he thought the song was the perfect reintroduction after not releasing new music for a while.
Although there was more than a year between Niall releasing the last song from his debut album Flicker and the first song from Heartbreak Weather, he was writing a lot during that time. But he knew he needed something great to kick things off, and that's why he chose "Nice to Meet Ya" as the lead single.
"I felt like I had some good songs, but 'Nice to Meet Ya' was the one that really stood out," Niall revealed. "The minute you hear it — the way in the first few seconds it captures your ear — it's just full of energy from start to finish, even when it's at its lowest parts."
He added: "If you're not gonna release a song for a couple of years, make some noise when you do so."
Niall wrote more than 50 songs for the album and said that the best ones came earlier in the process because the ideas were still fresh.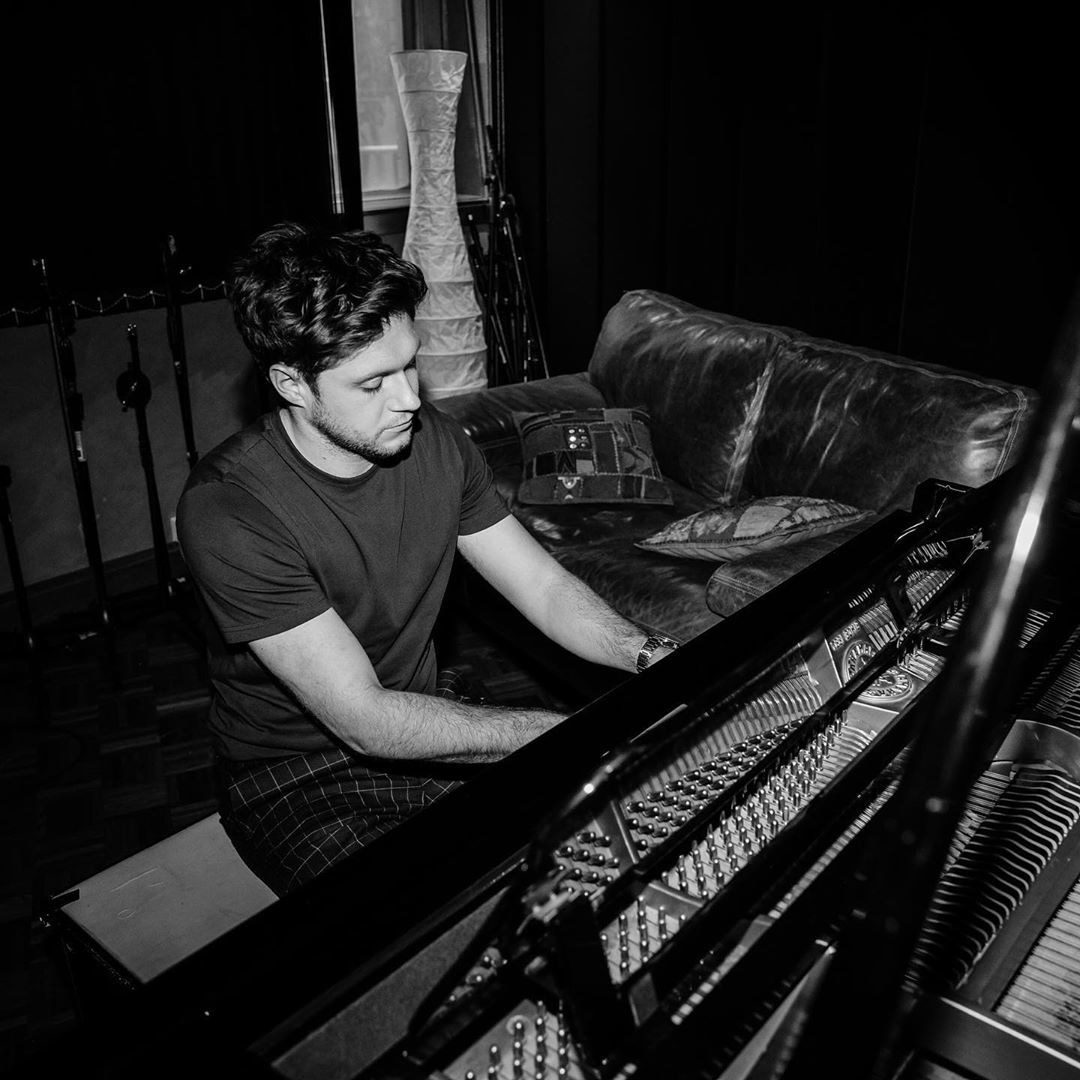 "I find that when you're at the start of an album, you write your best songs because you're full of ideas. I feel like the longer the process goes on, you start to run out," he said.
But for Niall, it wasn't hard to choose which songs to include on the record, because, to put it bluntly, there was "a lot of crap". But I wouldn't hold out any hope of hearing any of the discarded songs at some point in the future. "You'll never hear those songs," Niall said behind a mischievous grin. "There's a reason why the album is 14 tracks and not 55."
But even though he considers some of what he wrote "crap" (his words, remember, not mine!), Niall reckons it's all just a part of the process: "You have to go through the bad stuff to get to the good stuff, and that's fine."
The last song on the tracklist — "Still" — was the easiest song to finish. Niall wrote most of it in less than 20 minutes on an out-of-tune guitar and it inspired his advice to budding songwriters: Know what you want to say!
"We had dinner in the studio. Everyone else was in the kitchen still eating, and I just sat down and played this guitar that was effectively out of tune," Niall revealed. "Within 10-15 minutes, I had basically all of it."

"It was the first time … in a long time where everything that came to my head fitted into a melody," he continued. "When it's something sad and you've written it that fast, you know it meant something to you."
Niall thinks the song was so easy to write because he knew exactly what message he wanted to get across — and that's his advice to other aspiring songwriters: "Make sure you know what you want to say from start to finish before you sit down and write the song, because sometimes you get to a point and you're like, 'Where do I go now?' But if you know exactly what you're gonna say before you start the second verse, you've got a half a chance."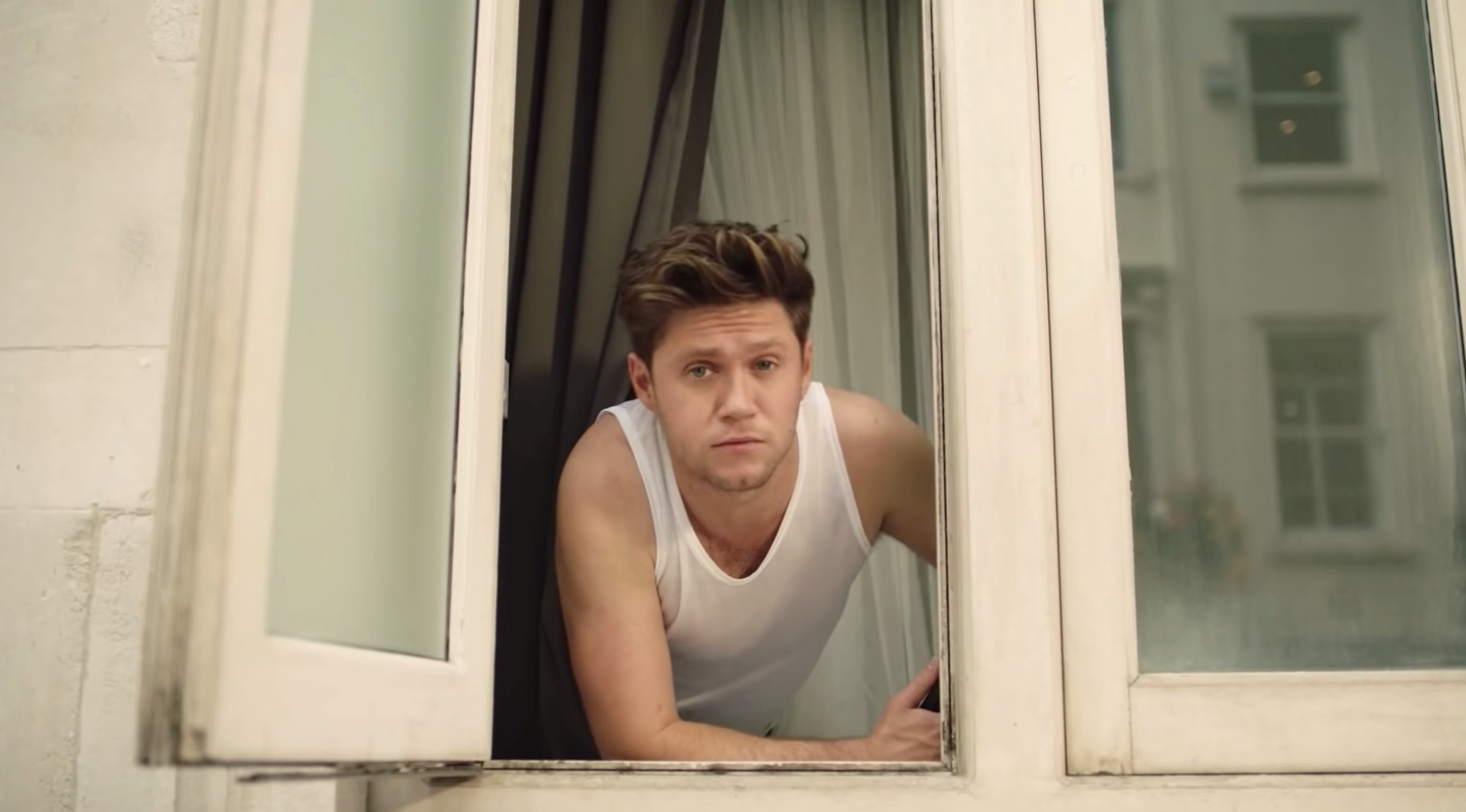 The most challenging song to write on the album was "Dear Patience", because the concept and lyrics were difficult to get right. The lead single, "Nice to Meet Ya", also took a while to finish, and Niall ended up coming back to it after four months.
While "Still" was easy to get down on paper, the same couldn't be said for other songs on the tracklist. Take "Dear Patience", for example, which Niall describes as a letter to that particular emotion. "Trying to nail that concept lyrically we found quite tough, and that probably took a few days to write," he said.
And "Nice to Meet Ya" wasn't exactly a walk in the park either — after writing part of the song in December, the rest didn't get finished until the following April.
Niall's favourite song on the album is "Black and White" and ranks among his favourite songs that he's ever written. In fact, when he listened to the song, he had goosebumps, and Niall ended up releasing a rare video he took in the studio of everybody's reaction.
"When we were in the studio and I was writing that song, I've never felt anything like it," Niall revealed of track two. "I actually have a video on my phone, that when the album comes out I will release, of us in the studio when we wrote it."
The song means so much to Niall that he'd still be incredibly proud even if it wasn't a commercial success. "I had goosebumps, and if the song flopped tomorrow, it probably wouldn't make a difference to me," he said. "The feeling I had when we were writing it was just unbelievable. I think for that reason, it'll be one of my favourite songs I've ever written."
The version of "Put a Little Love on Me" that appears on the album actually uses the very first piano take and vocals from the original demo that were recorded on the day it was written.
Yep, that's right — "Put a Little Love on Me" is pretty much a one-take wonder, but, ever the perfectionist, Niall produced the song multiple times to see if anything better would come of it.
"I thought we could outdo it," he said, noting the rawness of the first take. "But actually what I ended up going back to was the original first play of the piano and my original first demo vocal."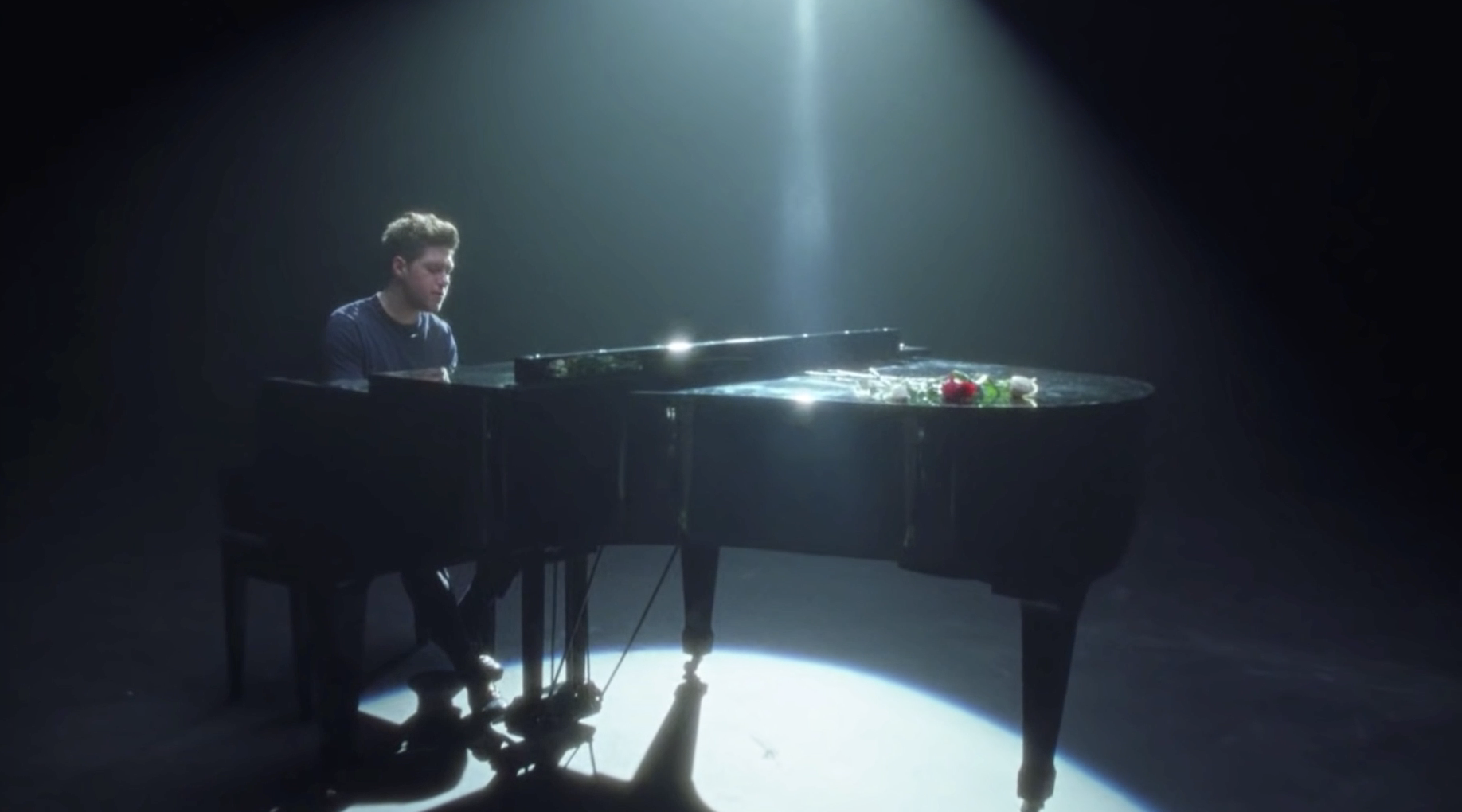 The album took just over a year to write and record, mostly because Niall is very "particular" about what he wants.
Niall has admitted that his perfectionism makes it difficult to know whether songs are actually finished or if they could still be made better. "I'm very particular about how things sound," he said. "At the end of the day, it's gonna be released to the world forever."
With that being said, Heartbreak Weather took a little over a year to write and record, starting in October 2018 — the month after his Flicker world tour ended in Florida — and finishing on the production side of things in January 2020.
At one point during the album-making process, Niall had to take a couple of weeks off because he felt like he had backed himself into a corner and couldn't write any more good songs.
Although Niall treats songwriting like a "hobby for myself and not as a work thing", there were still struggles when it came to putting pen to paper. In fact, at one point during the process, Niall told his manager that he "needed to stop going in" to the studio because he didn't believe in the songs he was writing.
"I had periods during the album where I was writing horrendous stuff," he revealed. "I had to take a few weeks and stop writing because I found myself in the studio nearly every day and ran myself into a corner and didn't enjoy it."
However, the break gave Niall a chance to reassess, and when he got back in the studio, things quickly got back on track. He said: "I had a period where I was able to realign everything and write more concepts and have a better idea of what I was gonna do in phase two. That really helped me."
Niall designed the album and tracklist so it would tell a story from start to finish, so that's the best way to listen to it.
From the moment he first wrote "Heartbreak Weather" in his leatherbound notebook, Niall knew that he wanted the album to tell a story that would develop throughout the tracklist. "I knew I needed my egotistical songs for that breakup, because it's not always sad," he said. "I knew I needed my sad ballads. I knew I needed to talk about certain points, and I was always following the storyline."
So, since the album is meant to tell a story, it makes sense to listen to it from start to finish instead of diving into it on shuffle. "The way I've done the tracklisting and the whole Heartbreak Weather thing makes me want people to listen to the album from the first song to the last song," Niall continued. "It's not one of those albums you can just listen to 10 seconds of it and move on — you need to understand the storyline."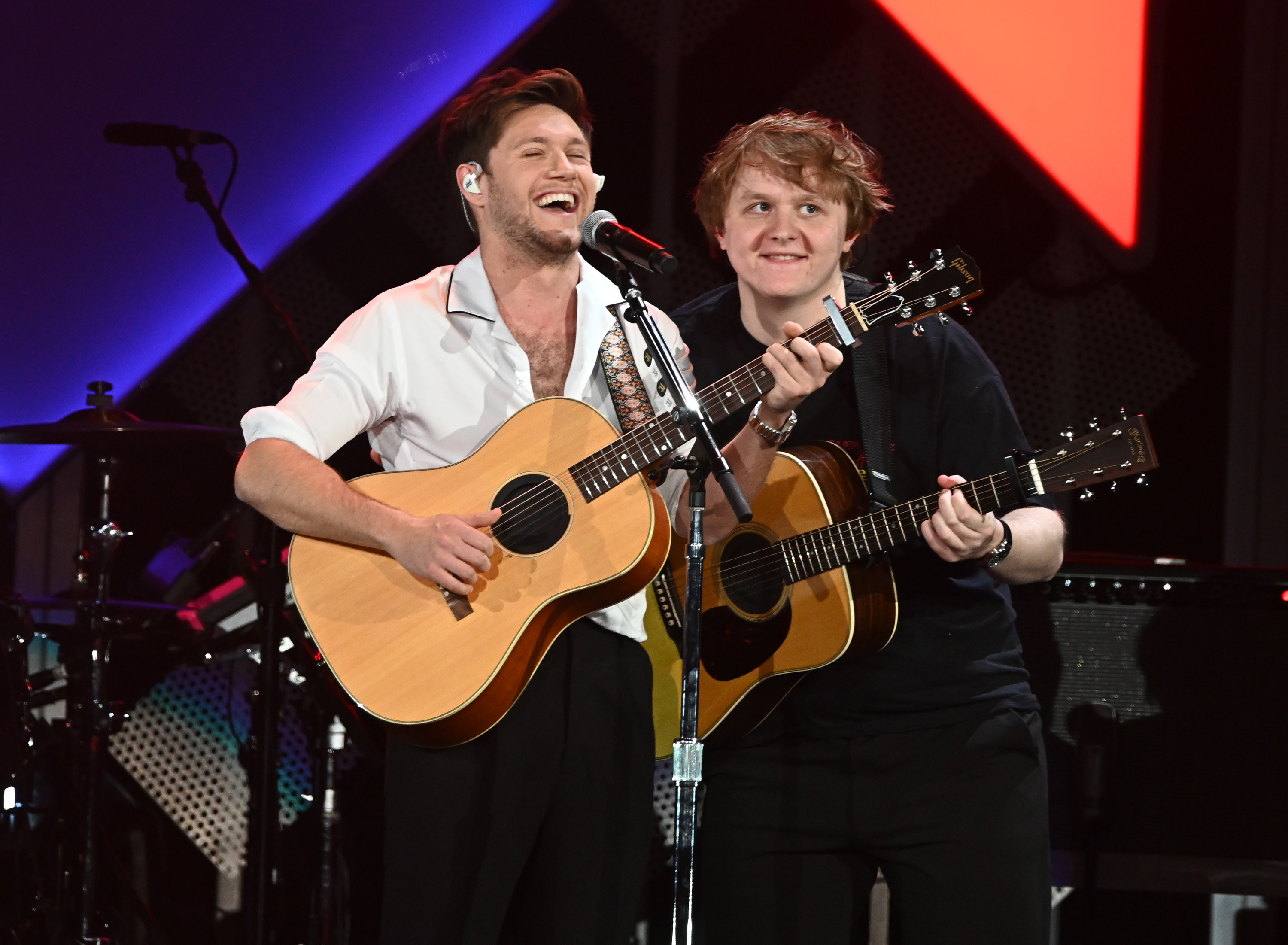 Niall's favourite part about making an album is...quite literally the whole thing. Seriously, he loves every bit about it. The aim of making this album was to just have fun, and that's exactly what he did.
"I love the idea of going in every day to the studio, trying to outdo yourself, trying to figure out a sound, trying to construct a whole body of work," Niall said, revealing he's an album man at heart.
And, when it comes to this album in particular, Niall said that he's most proud of the fact he had fun with it. "I told myself I was gonna have a lot of fun. There are points where it sounds very sad in the album, but I really stuck to that," he said.
He added: "I've written songs and overthought every lyric and overthought every production. But this time, I just wanted to go in and write and just have a great time, and I'm proud of myself for doing that, 'cuz I'm really particular and dwell on stuff for a long time."
Niall feels most comfortable onstage, and he can't wait to start the Nice to Meet Ya World Tour.
Niall loves being on tour so much that when he's not on the road himself, he goes to every gig he can. But, with the Nice to Meet Ya World Tour coming up, he's understandably pretty excited. "I love being on the road, I love the whole idea of touring," he said. "Now I've got two albums to play with. A combination of the two albums is gonna be amazing."
The tour itself starts this April and comprises 48 shows across 20 countries. If you're lucky enough to nab tickets to the American dates, you'll even get to see Niall's close friend Lewis Capaldi as well. "It's gonna be unbelievable, this tour, I can't wait," he said with a glint in his eye. "It's what dreams are made of."
Niall's new album, Heartbreak Weather, is out now. ●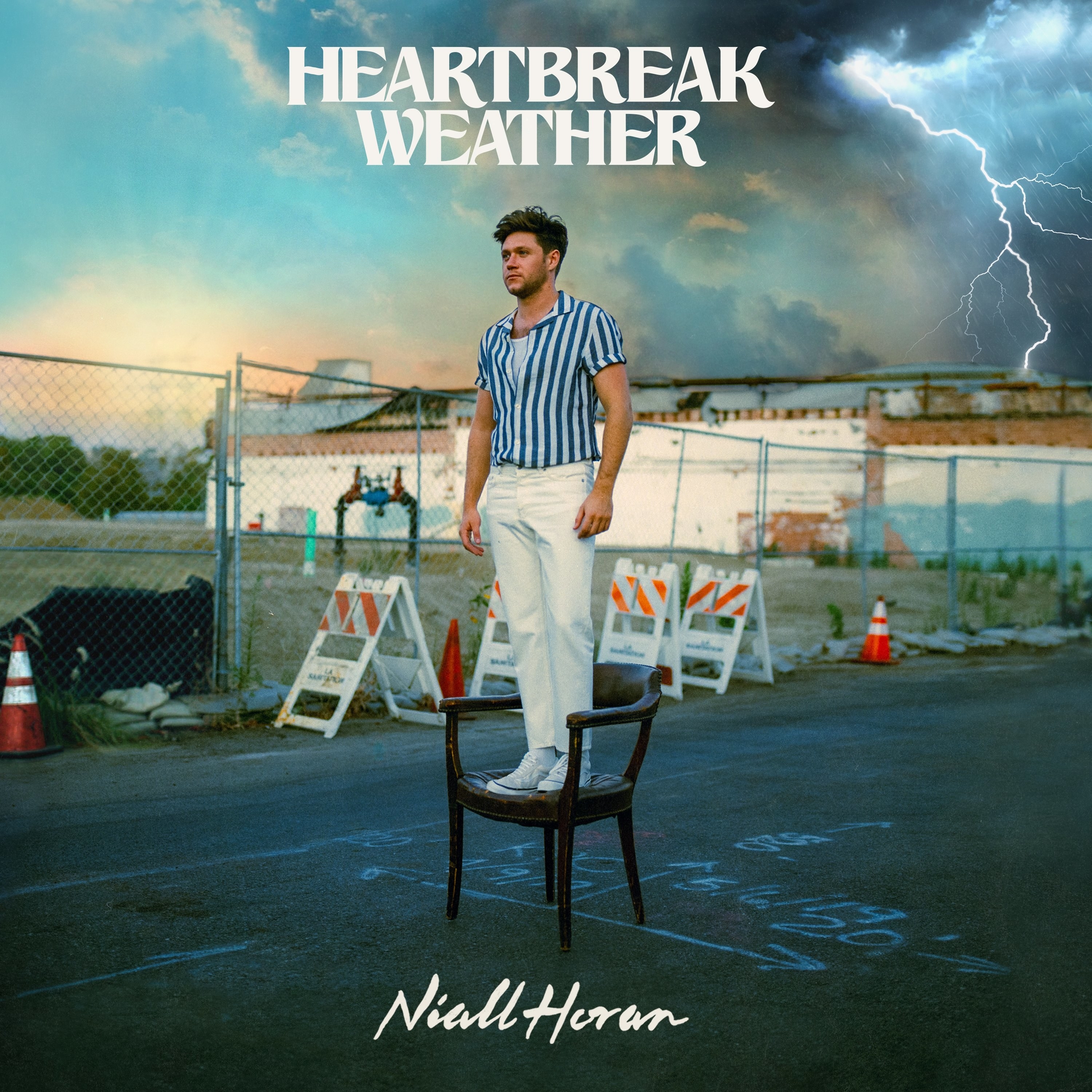 Deep Cut is a brand new BuzzFeed music series that will spill all the behind-the-scenes tea on the latest albums from your favourite artists. Keep your eyes peeled for more. 👀

UPDATE
Since this interview took place, Niall has announced that the sale of tickets for upcoming US dates of his tour have been put on hold until further notice.