Naomi Campbell Shared An Article Calling Tyra Banks "The Real Mean Girl" In Their Feud And I Can't Stop Thinking About It
"The woe-is-me Tyra narrative has definitely worn off."
The infamous feud between Naomi Campbell and Tyra Banks has resurfaced after Naomi posted a screenshot of an article that labelled Tyra "the real mean girl".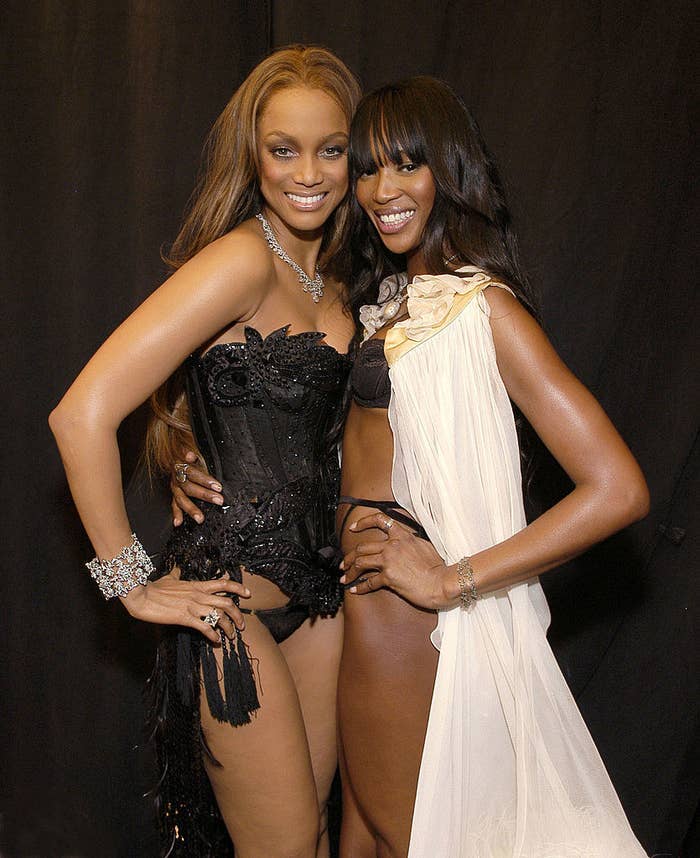 Of course, we all know that Naomi and Tyra have long had a somewhat frosty relationship, to say the least, that resulted in a sit-down interview on The Tyra Banks Show in 2005, when the two laid out their differences.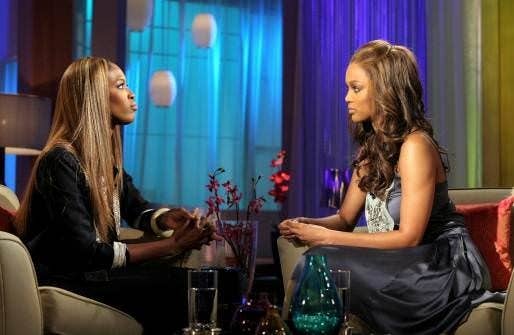 Since the talk, where Naomi apologised, the feud between the models pretty much died down, although Tyra admitted in a 2016 interview that she was still "very scared" of her former rival.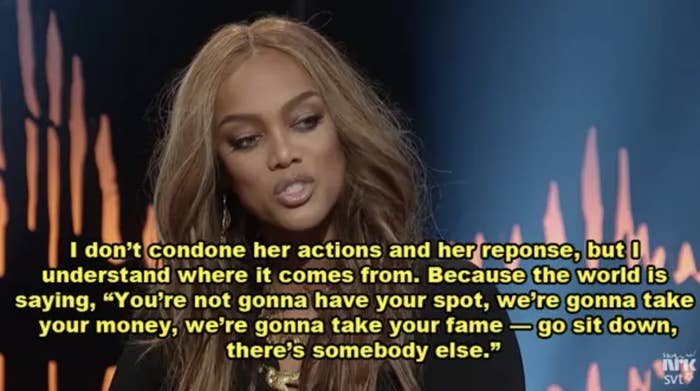 But now Naomi appears to have had her say on the matter, posting a screenshot of an article that delved into their feud and accused Tyra of being the "mean girl" instead.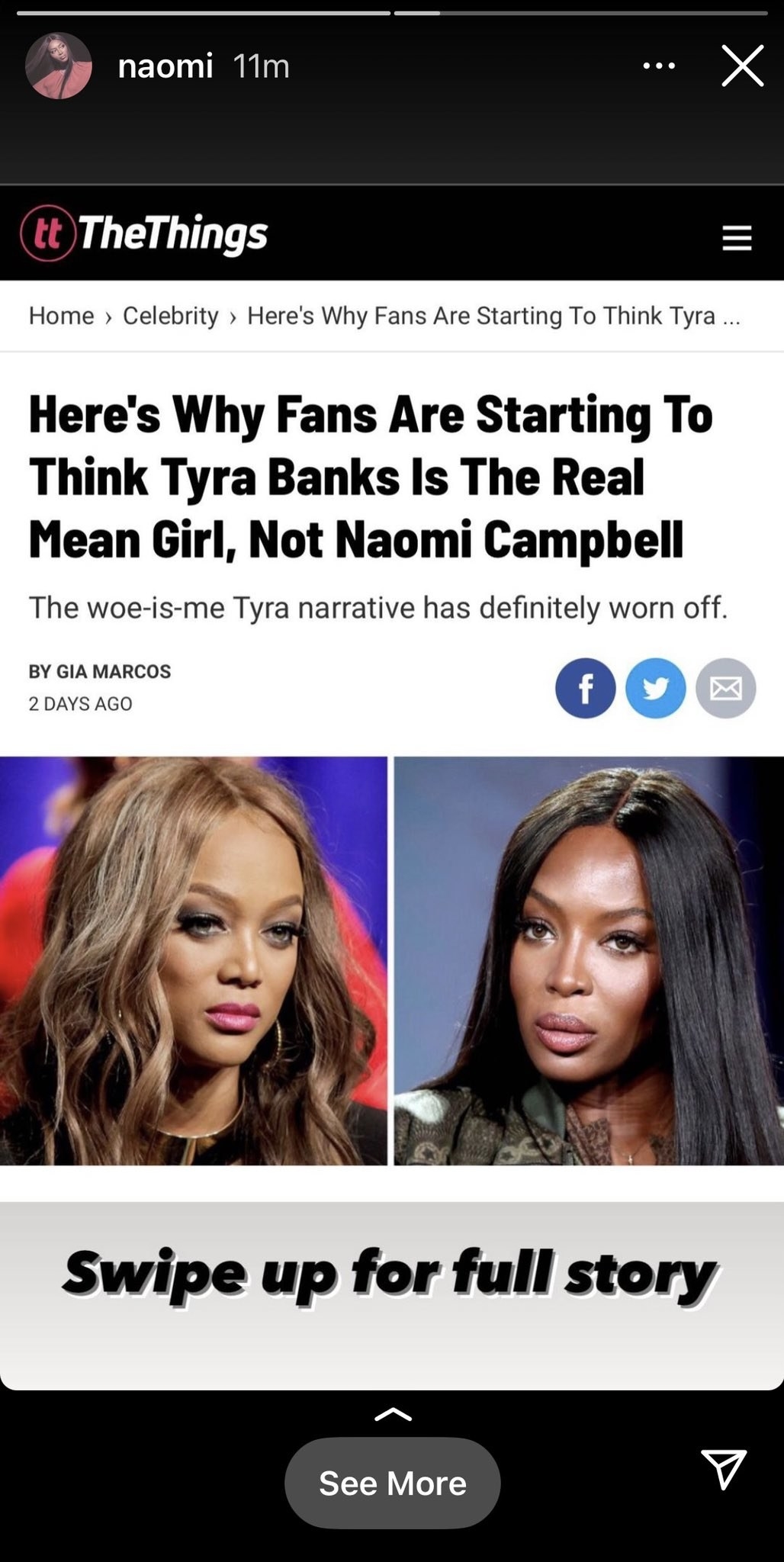 The article claimed that the "woe-is-me Tyra narrative" had "worn off" for fans before pointing at her past scandals on America's Next Top Model, which included having the show's white contestants put on blackface.
"The woe-is-me Tyra narrative has definitely worn off," the article concluded. "We don't want to reignite the rivalry. But at least now it makes sense why in their face-off, Naomi just sat there smiling, looking cold-hearted, dodging all the accusations Tyra made."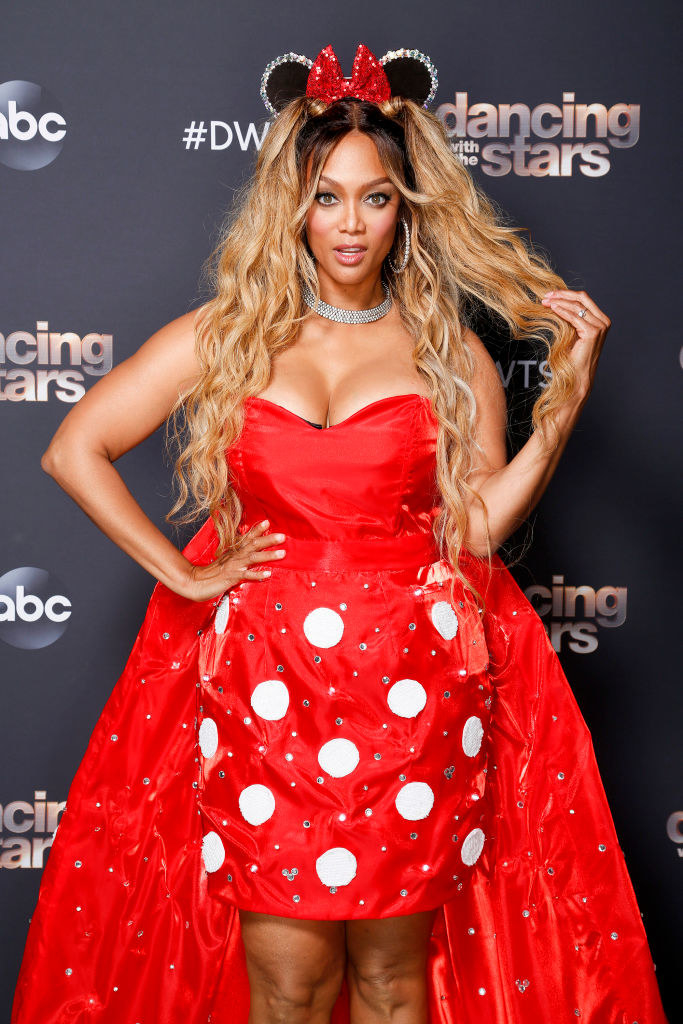 Anyway, Naomi kind of dropped that screenshot out of nowhere, and both she and Tyra haven't said anything since. So everybody is now kind of just perched online, wondering what's gonna happen next...
BuzzFeed News has reached out to representatives for both Naomi and Tyra. In the meantime, you can read that full article here.