Naomi Campbell is the queen of many things, like modelling, wearing Chanel dresses while doing community service, and throwing subtle but savage shade.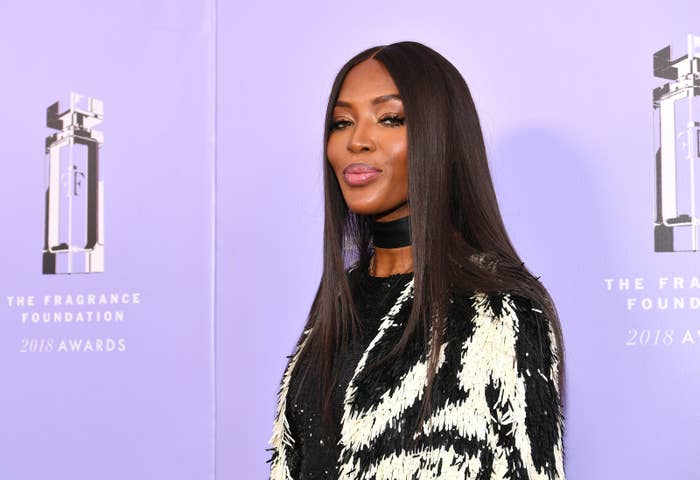 In fact, Naomi has proven to be something of an expert when it comes to the latter as she demonstrated recently when she seemingly threw some shade in the direction of the Kardashian/Jenners. Let me explain...
Recently, Kylie Jenner posted this picture to her Instagram account. I think we can agree that us regular folk are too poor to even think about wearing an outfit that includes diamond sunglasses.
Mere hours later, however, Naomi Campbell also posted a picture to her Instagram account with the caption "#MOOD".
Let's take a look at the side by side, shall we?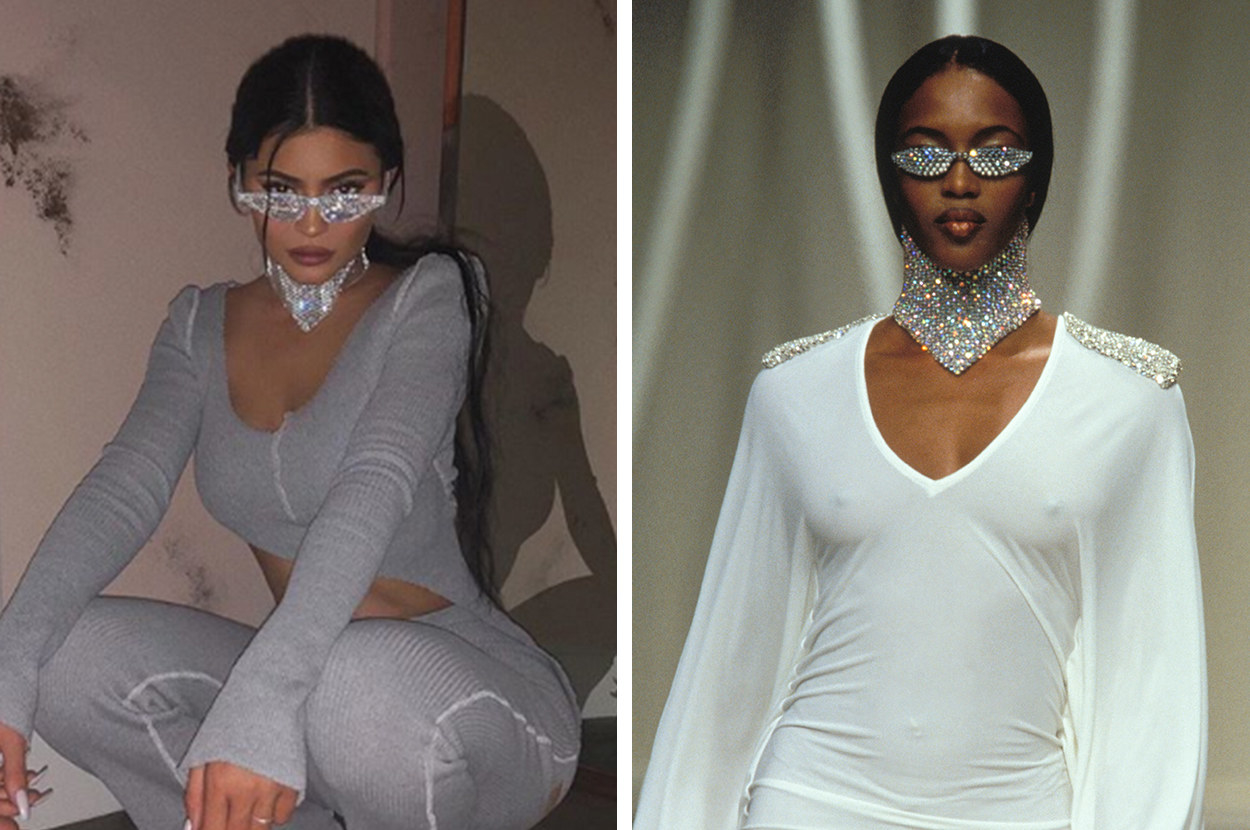 Pretty similar but, hey, maybe Naomi posting a picture from 1994 had nothing to do with Kylie's Instagram post. Once is a coincidence, right? But what about twice? Enter Kim Kardashian.
Kim recently attended Chance the Rapper's wedding with her husband, Kanye West. For the occasion, she decided to wear a rather interesting vintage dress.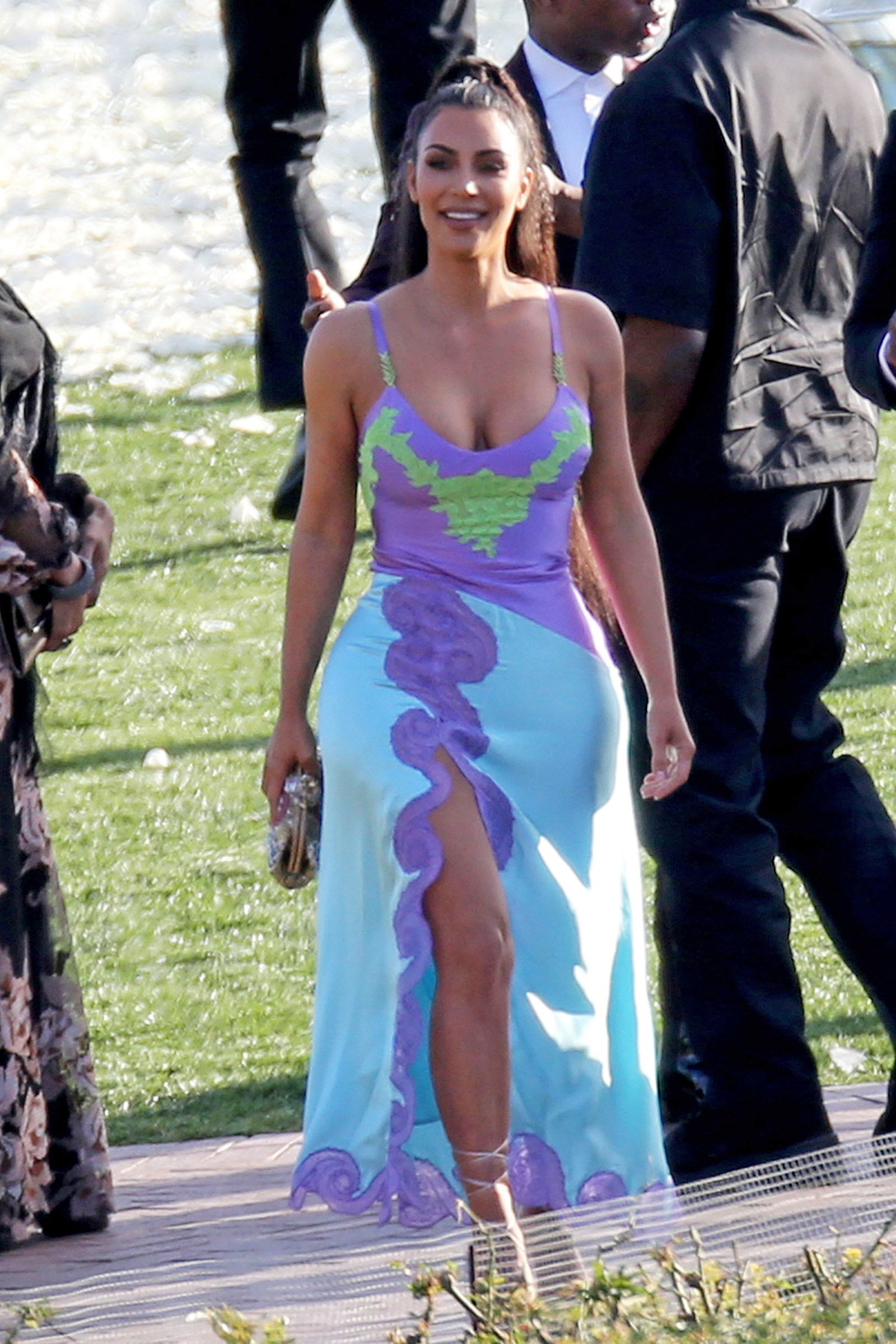 And, what do you know, not long after pics of Kim in the Versace number hit the internet, Naomi updated her Instagram story with a little trip down memory lane...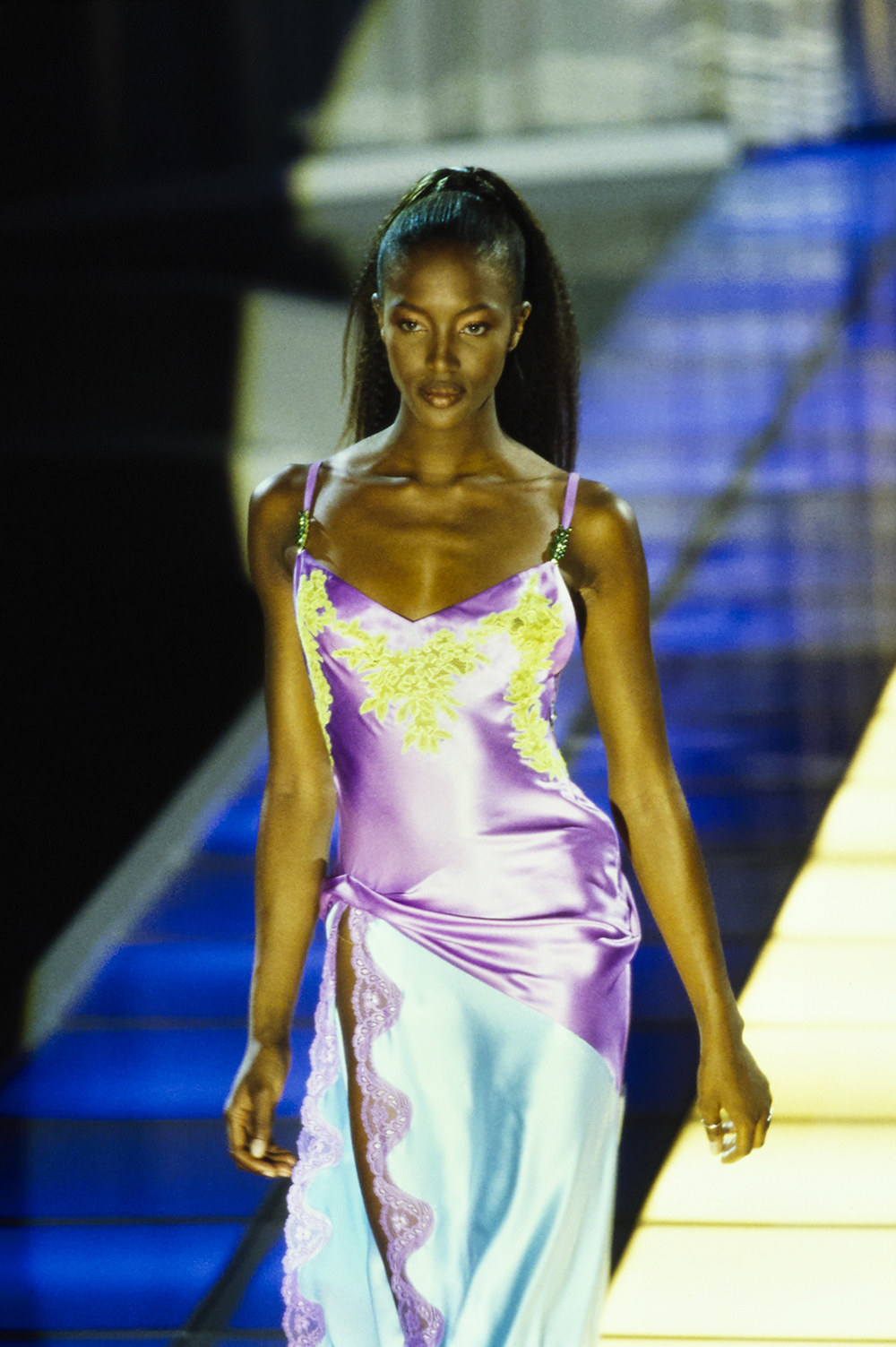 But it doesn't end there! Kim was recently in Paris for Fashion Week where she decided to keep things casual and low-key in this leopard print outfit.
As if on cue, three days later Naomi decided to post a throwback to 1991, when she wore a similar look by the same designer.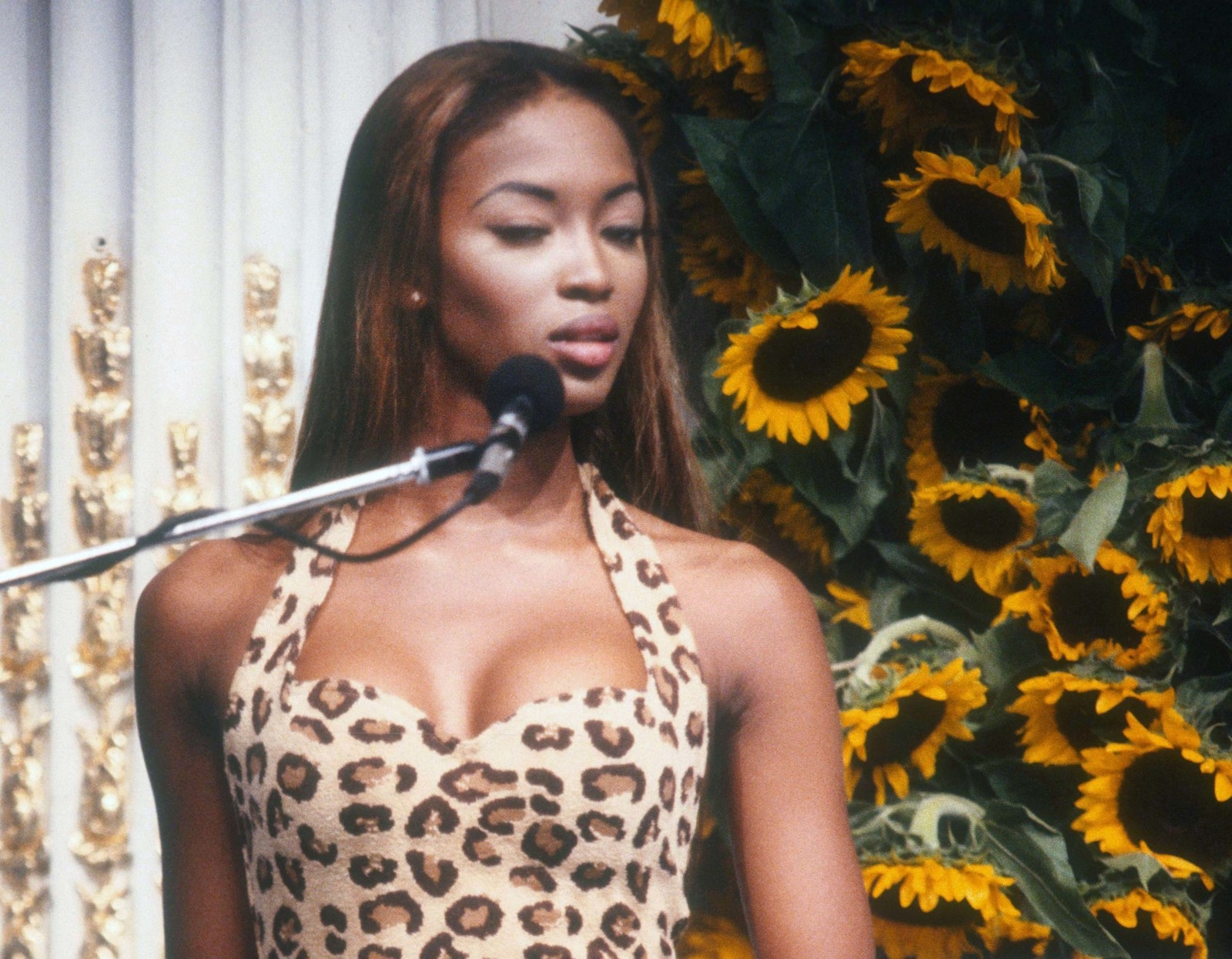 This isn't the first time that Kim's been accused of copying Naomi. In fact, there have been numerous instances recently that have caught the attention of people on Twitter.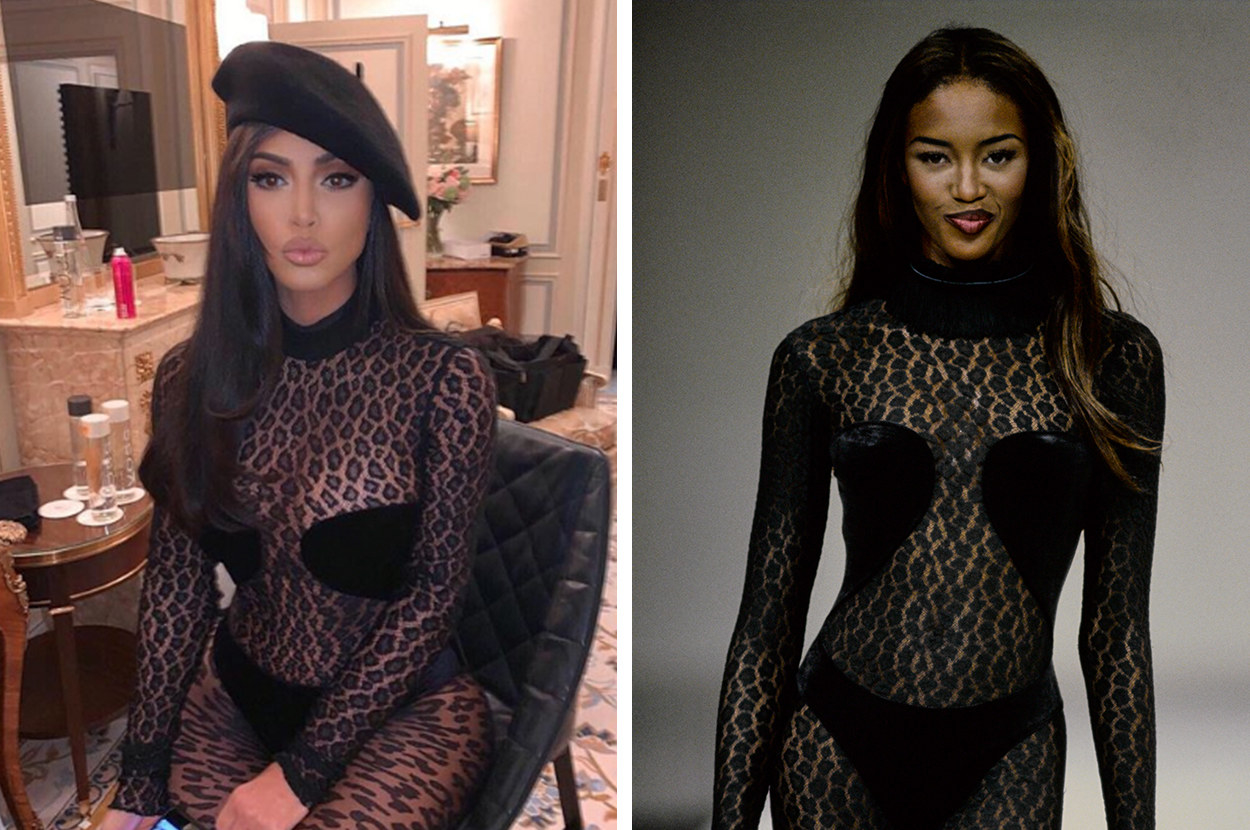 Naomi also has previous form when it comes to throwing shade at the Kardashian/Jenners. Back in September, she was asked what she thought about Kendall being the highest paid model. Her response?
However, although a pattern of shade seems to be emerging between Naomi and the Kardashians, she actually seems to be friends with Kim, wishing her a happy birthday on Instagram in October.
Naomi even signed Kim's book!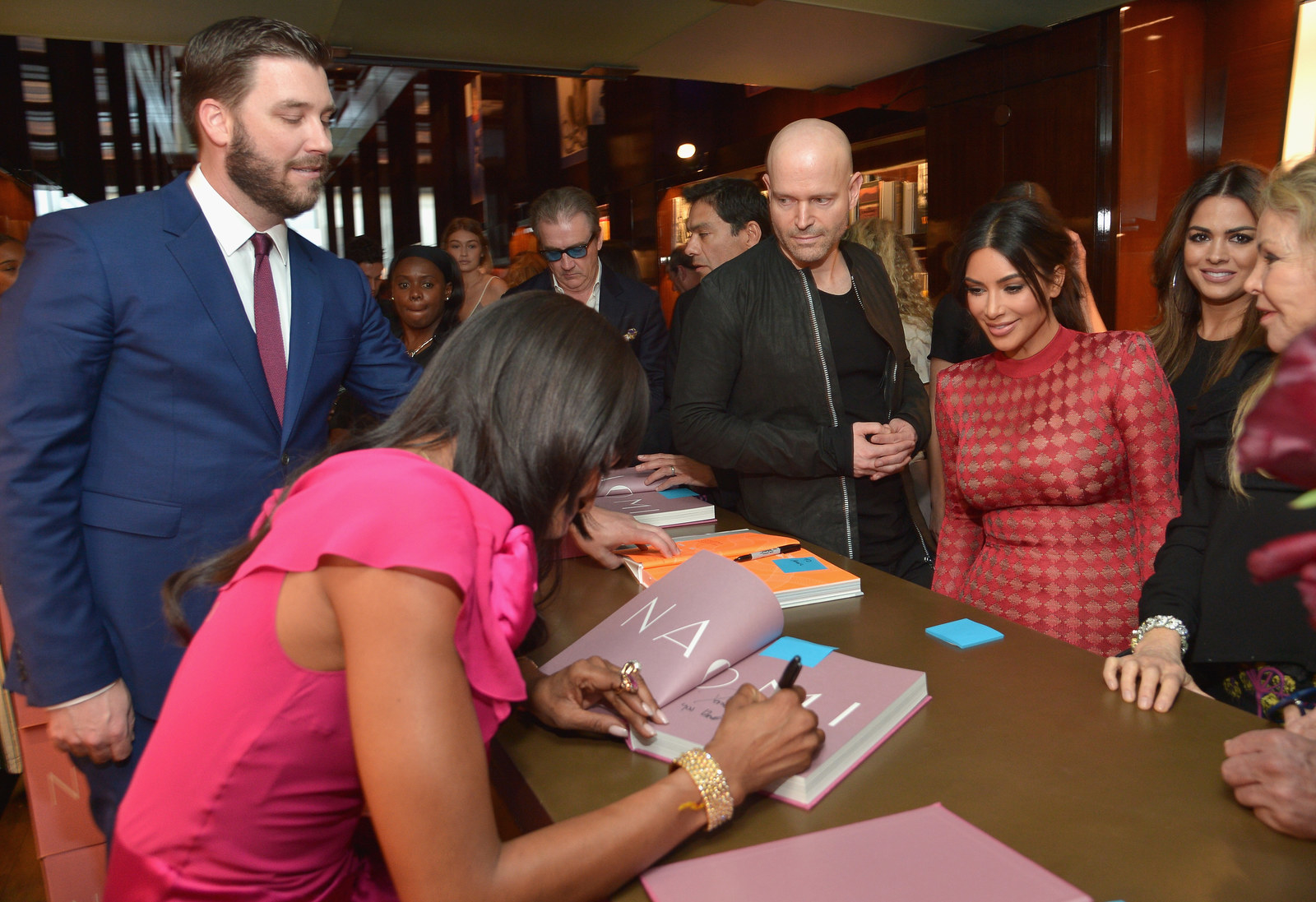 People on Twitter seem to be split in their opinion of the whole thing. Some think that the shade is undeniable and, to be honest, I can't blame them.
Others, however, don't think that Kim and Kylie are copying Naomi and are just using her as inspiration, which is part of the job as a model.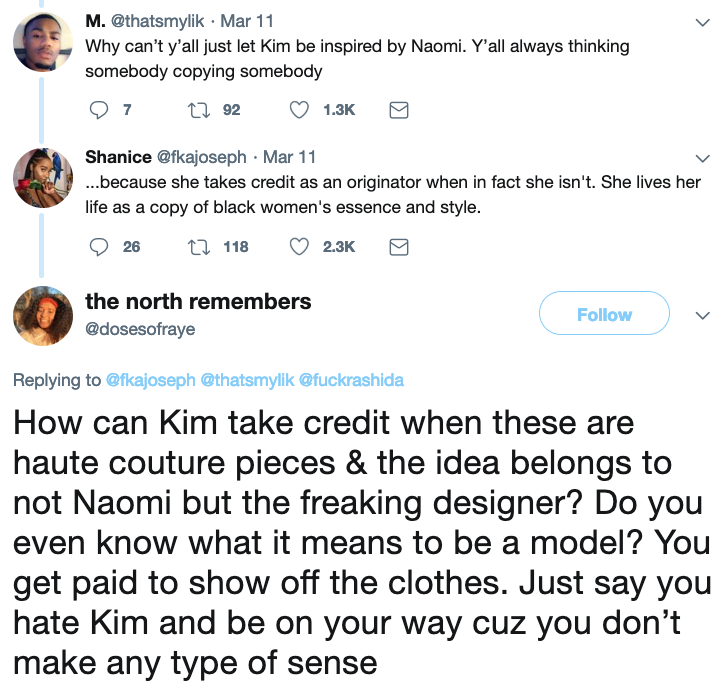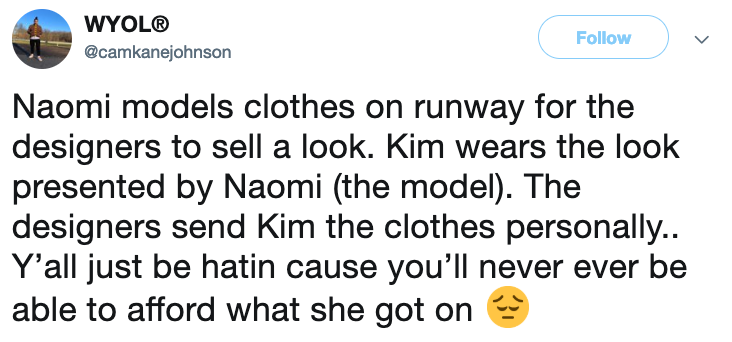 Fear not though, BuzzFeed has reached out to Naomi Campbell's reps to try to get to the bottom of this.