Look, I'm not about to waste your time so let's get into this real quick. Lena Headey aka Cersei Lannister, posted a picture of her dad in the '70s and tbh... Jesus fucking Christ.
The comments under the picture were appropriately thirsty.



And never one to let us down, Twitter delivered on thirst too.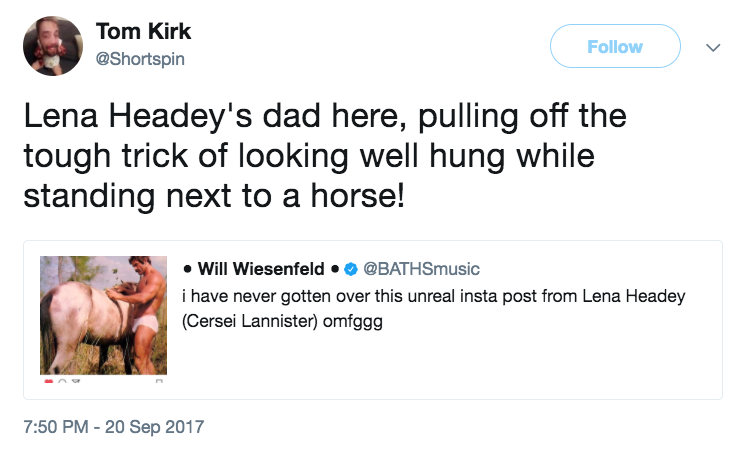 So one more time, here's that picture to bless your eyes.
Now tell me, has anybody made a time machine to get back to 1970?