If you have nothing nice to say about Lizzo — which would be weird in itself — then you'd better just keep on scrolling because she's not shy about calling out those trying to shame her on social media.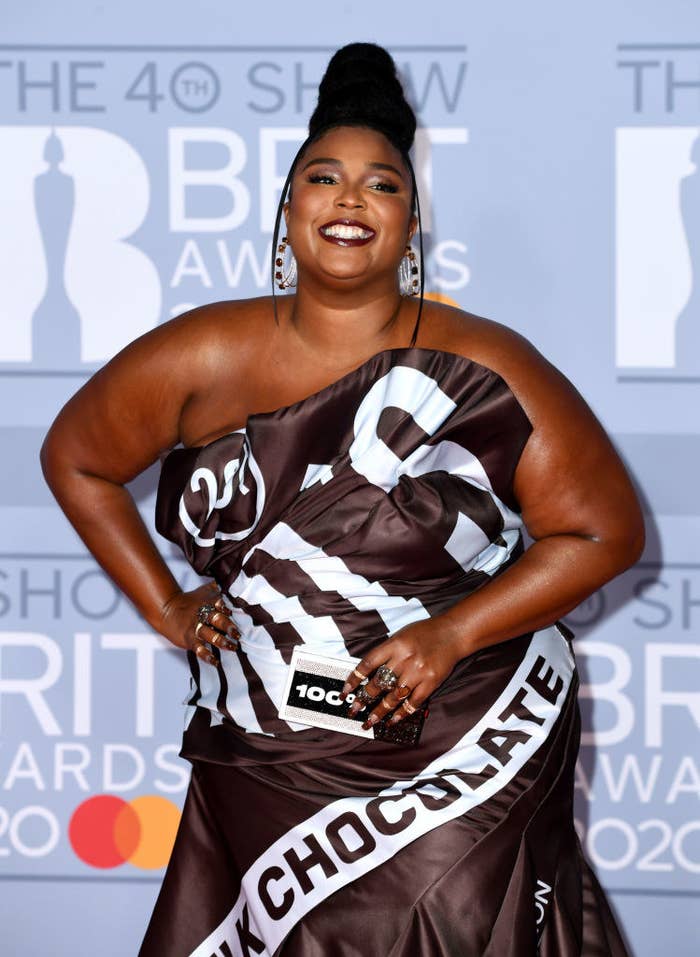 Recently, the "Truth Hurts" singer decided to respond to constant criticism about her weight, revealing that she works out for herself and nobody else.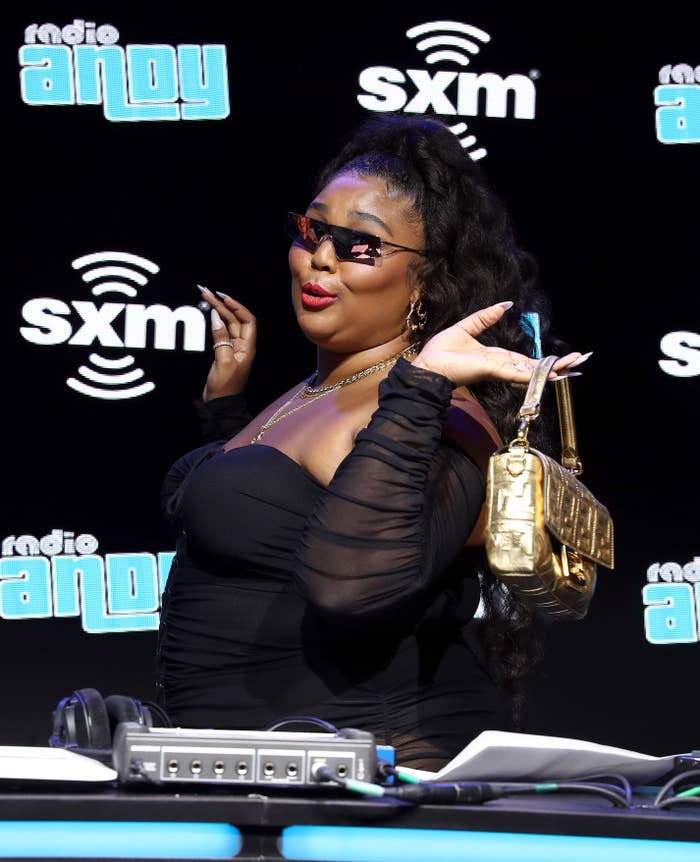 "So I've been working out consistently for the last five years," she began a TikTok video posted on Tuesday. "It may come as a surprise to some of y'all that I'm not working out to have your ideal body type. I'm working out to have my ideal body type."
She continued: "You know what type that is? None of your fucking business because I am beautiful, I am strong, I do my job, and I stay on my job."
Lizzo went on to say the people taking time to criticise her body should take a look at their own first, noting that health is more than just about what we see on the outside.
And because Lizzo believes in peace and harmony to all, she kindly signed off the video: "Namaste, have a great day."
Later on, Lizzo posted another video on TikTok, this time watching a father and his sons reacting to a pretty shitty comment they'd received which name-dropped the singer.
Casually flexing, Lizzo captioned the video: "Oh [you] mean the next million dollar dealin', cover of Vogue havin', 3x Grammy award winning, icon, actress, activist, [with] a perfect ass?"
This isn't the first time that Lizzo has responded to constant comments about her weight. In fact, over the weekend she posted another video aimed at people who use her name in a bid to degrade other women in TikTok comments.
"Every time there is a big girl on this app, I find that people always put my name in the comments," she said. "And to the people who always be putting my name in the comments, THANK YOU!"
She continued: "If every time you see a big girl on this app, loving on herself and putting herself out there and being confident and loving her body, you think of me, or you think she looks like me, bitch, that is a what? Compliment."
So I guess that's that on that!