We all know that there's an army of people behind any celebrity. They're the ones who make shit happen and get shit done: stylists and glam teams to preen and perfect, publicists to steer the narrative, and agents and managers to keep the schedule busy, stretching that 15 minutes into 30. If a celebrity is the car, then the team around them is the engine and the wheels that keep everything moving smoothly.
But who are these people behind the celebrity? Who are these people behind the face of fame?
Because I've never quite figured out how to mind my own business, I decided to investigate. First on my list of behind-the-scenes jobs to explore was that of a celeb stylist. Enter Zack Tate and Jamie McFarland, a styling duo who've worked with Winnie Harlow, Jordyn Woods, JoJo, Suki Waterhouse, Jourdan Dunn... Oh, and they're also the styling gods behind the world's biggest girl band, Little Mix.
From music videos and red carpets to using chopped-up trousers as sleeves, here are all the things I learned when I sat down with them for a chat.

You don't need a fashion degree to be a stylist
Surely you need a degree from a prestigious fashion school to become a stylist, right? Well, not quite. After moving to London at 17, Zack worked in retail before transitioning into visual merchandising. With designers like Marc Jacobs, Prada, and Burberry on his résumé, a chance encounter with Keri Hilson in a New York nightclub led to an offer to work alongside her.
"It was a nice natural progression to leap over into trying celebrity styling," he said. "I have no college or university experience when it comes to fashion. I just worked my arse off and proved that I really wanted to do it."
Jamie, on the other hand, started out by doing his own photo shoots, using his little sister as the model and their back garden/garage as the backdrop. "I'd dress her up like an absolute crazy person and just use the pictures for my portfolio," he said.
After studying graphic design at university, Jamie was asked by a friend if he'd help out on a shoot. He said, "I tried it out and just worked my way to the top."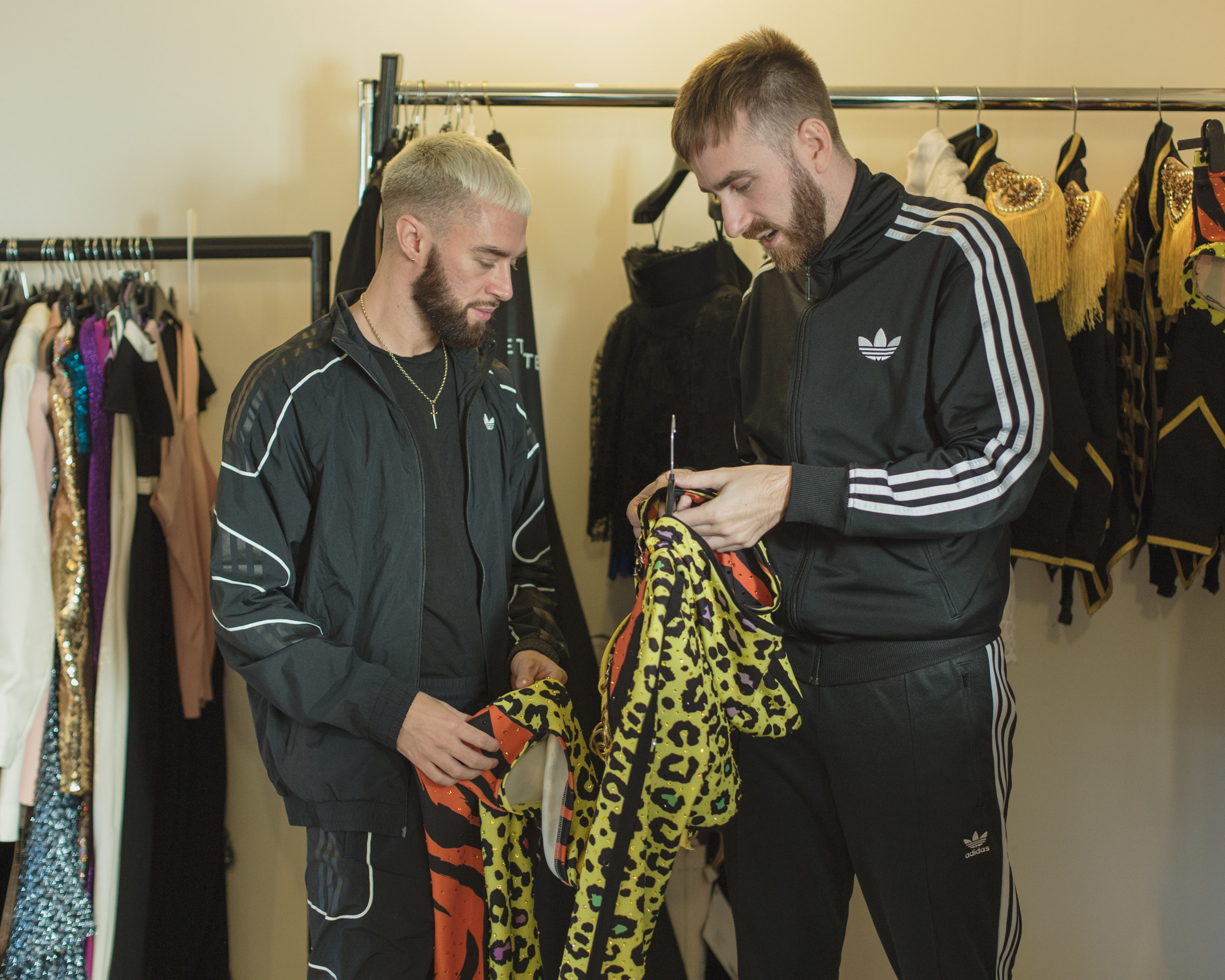 Let's talk money! Buying designer clothes day in and day out comes with a price tag, and things can get pretty expensive. But there's a budget to cover that...right? Uhhh, not so fast.
"There's no organisation that looks after stylists, so you just make it all up as you go along," said Jamie. "It's a common thing that stylists are expected to front the budget. It normally comes to us after the job's been done, so we use our own money."
That means a stylist can end up paying for the clothes and getting reimbursed for it later, which is all well and good — but you need to have that money in your account first. Not only that, but just-in-case options that are worthy of the budget are also needed. So, if you have five options, a stylist might need to first pay £5,000 out of pocket.
Of course, you can loan outfits from designers or refund whatever options don't get used on the day, but it's still a "big struggle" for stylists who are just starting out and don't have the money to cover it. As Zack put it: "No one's in a rush to get you a budget to do your job, but they want it done yesterday."

The job might look glamorous, but it's really not
Sure, working with celebrities has its perks. There are the red carpets (which are almost more stress than they're worth, but more on that later), the backstage passes, the travelling, and the smug satisfaction of knowing all the gossip that fans would die to hear. But behind the scenes, working as a stylist is no walk in the park.
"When things are in promo and everyone's really busy, you're working seven days a week, really long hours," said Zack. We're talking 24-hour days on the set of a music video, or shooting outside in the middle of a freezing December night while swarming paparazzi try to get a picture.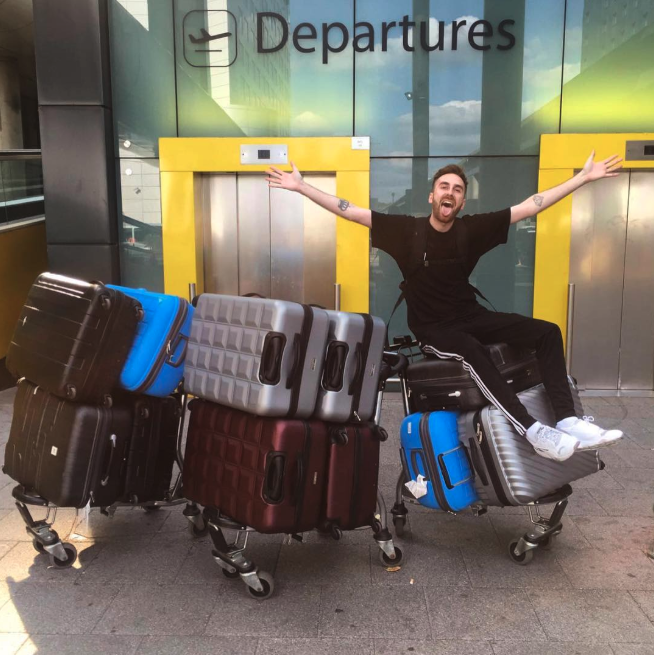 "Being on set is a really long day," Zack admitted. "You'd rock up an hour before your client and you'd set up your rails. Then there are hours of sitting around, waiting for glam to be done." And that doesn't include the days and weeks of prep leading up to any given project. There are dozens of people to please; countless brainstorms, sketches, and pitches to be done; designers to be charmed; alterations to be made; last-minute obstacles; and changes of heart to overcome.
Let's not forget about the luggage either. Working on a shoot can mean lugging a dozen or so suitcases filled with options from one location to another. In 2017, Zack and Jamie flew from London to LA for a music video before flying to Denver for a photo shoot. Total suitcases for that trip? Thirty — so just a little over the baggage allowance.
Stylists also work on a freelance basis. So even if you're fortunate enough to have a loyal and busy client — Zack and Jamie have been working with Little Mix since 2016 and show no signs of slowing down — career planning can be difficult. "You get influxes of being busy and not being busy," said Zack. "It fluctuates in terms of the steadiness of your paycheque," agreed Jamie. "For a long time we were living hand-to-mouth."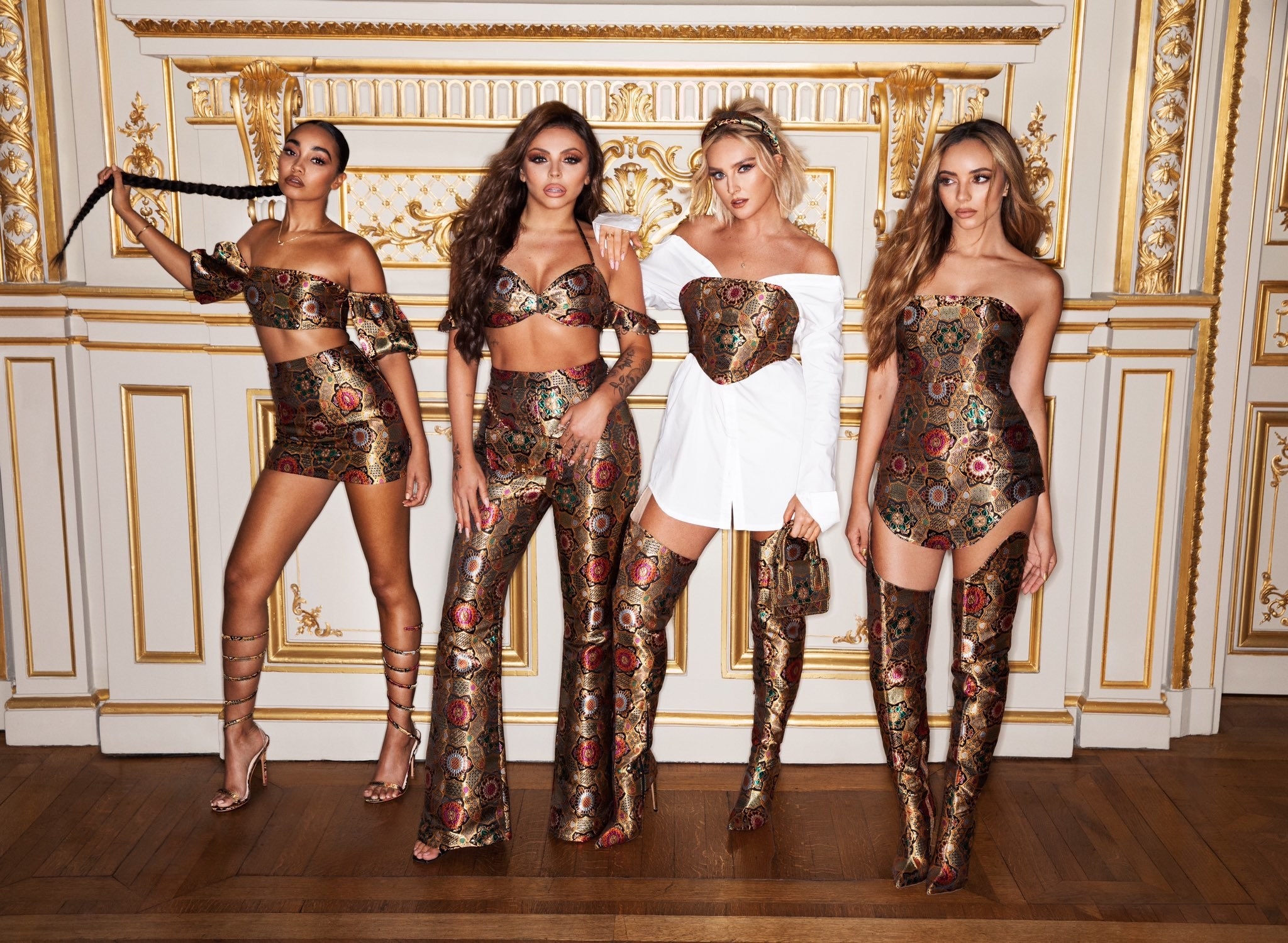 There's more to it than just buying a pretty dress
Obviously, we see the final look after it's been tailored and altered, nipped and tucked. But there are a ton of things at play that we don't see before we get there. "For something like the Brit Awards, you'd get a brief in terms of what the performance is from the creative directors, so lighting references and choreography," Zack revealed. "Then sometimes you literally just get told 'Radio 1 performance, the lights are gonna be this colour,' and that's about it."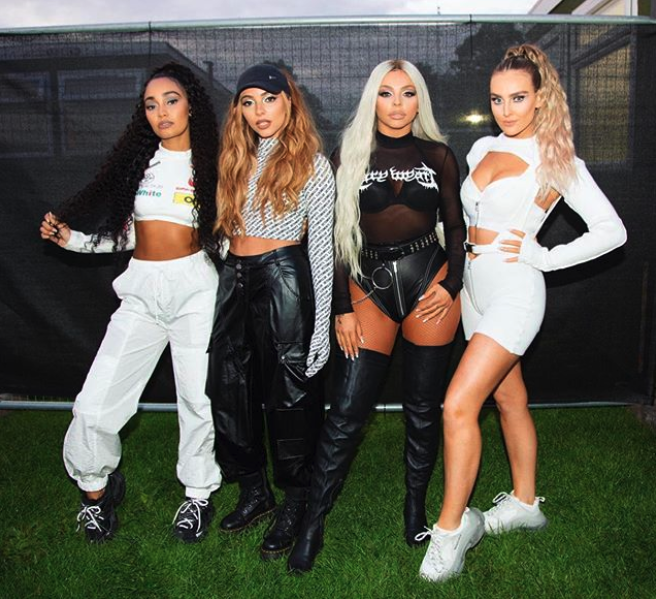 Is it better to not have a brief, so you can pretty much do whatever you want? "Sometimes it's a luxury and sometimes it's a pain in the arse," said Jamie. "But sometimes it's really nice to have that full creative control."
Backup options are essential in case of a last-minute disaster — zips breaking, a dress splitting, or even just a client not being in the best mood. "You always need another option because you're working with people whose moods can change at the drop of a hat," Jamie explained. "If they decide they like it one day and they don't the next, what are you gonna do about it?"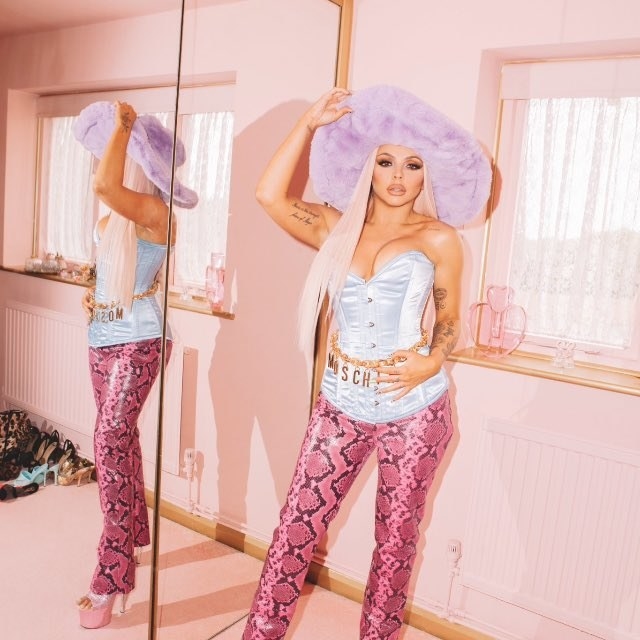 When you're working with people who perform onstage, there are a bunch of other things to take into consideration as well. "They do the dress run, and it's 'I'm getting stuck here, I'm tripping over this strap, these shoes are slippery and not gripping,'" said Zack. "You've got to think about all of these things. Every garment has to be changed and made dance-ready."
On the set of a music video or photo shoot, there's no less to take into consideration. "You're permanently glued to a monitor, just to see what's actually being captured. There's always pins and tweaks and things that you're having to look out for."
Oh, and it's not all about buying either. A lot of outfits are custom-made, designed from scratch, or spontaneously thought up on the day. Jesy's hat from the "Bounce Back" video, for example, was actually made from a coat that was on the rail, while Perrie's sleeves on the Glory Days tour were actually trousers that had been chopped up and left on the floor.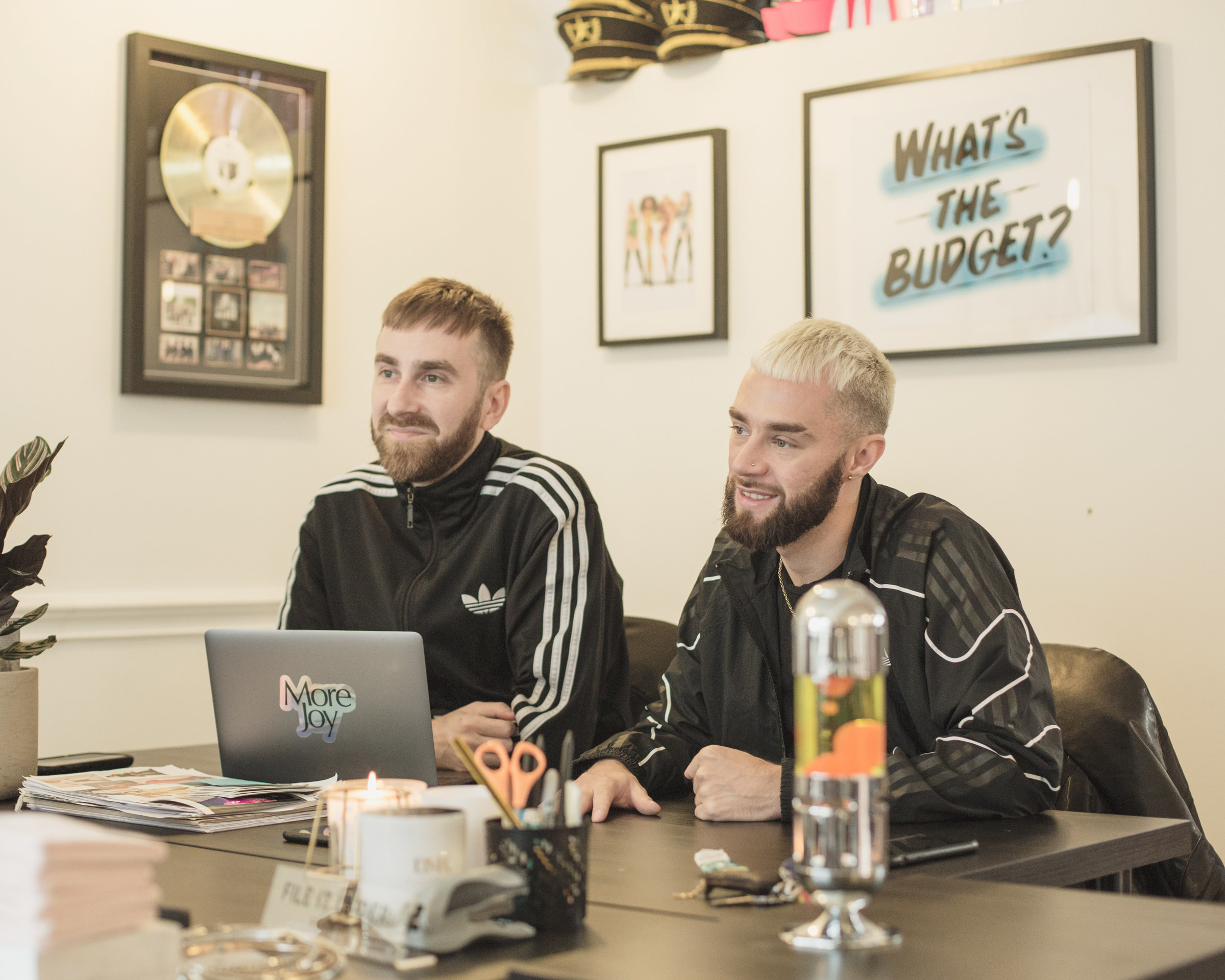 Teamwork makes the dream work
There's an army of people behind any one celebrity — and if they want the final result to be any good, they have to work together to make it happen.
While planning a look, Zack and Jamie will send pictures of outfit references to the glam team so they have something to work with. "We'll have a WhatsApp group with hair and makeup," said Zack. "You've just got to make sure that everything's on the same page and cohesive." Jamie described it as a tripod because "if one fails, then the whole thing looks like shit".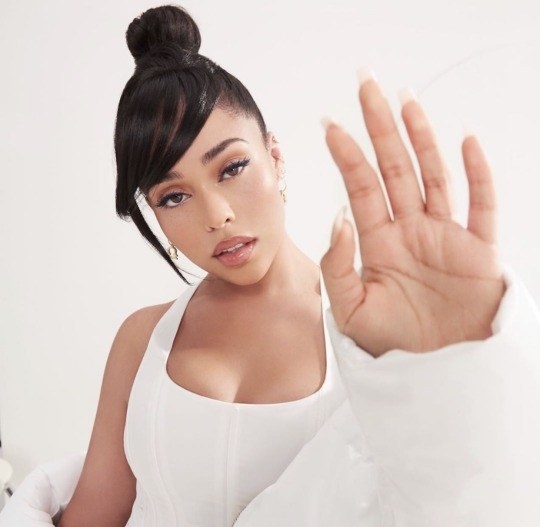 However, the bigger the team is, the more liaising there is to be done — publicists, managers, record labels, producers, and choreographers may all need to be taken into account. In fact, Zack and Jamie agree that "relentless" opinions from other people are sometimes the most difficult thing about the job. "You can have a client that really likes a particular dress or a suit, and then they ask four people in the room and everyone has a different opinion, so they become uncertain."

Working as a stylist is a pretty intimate job, though, and so becoming friends with clients isn't unusual. "You become very close very quickly — because in two minutes of knowing you, I'm seeing you in your underwear or completely naked," said Jamie. "You develop a bond very early on." In fact, after working alongside Little Mix for their LM5 album campaign, the entire glam and styling team were gifted personalised plaques as a thank-you for their hard work.


Red carpets freak everybody out
The red carpet is a staple for most celebrities. A-listers run the paparazzi gauntlet so often that you'd think they wouldn't be fazed by it, but the "level of pressure" can rattle even the biggest celebs.

"It's actually really surprising how much a red carpet can freak someone out," Jamie said. "I don't know why, but a red carpet is just as scary for people as a live performance."
And the general anxiety in the air before a red carpet event makes everybody else nervous too. "If we're dressing a client for radio promo, their nerves are quite relaxed," explained Zack. "But when it comes to something like a red carpet, there's so much more that they've got to think about. And their level of panic and pressure will be completely different, which then would be projected onto us."
A red carpet is a lot of pressure for stylists too. Outfits can look completely different in a still picture and unflattering photos are often shopped to tabloids or posted online to be slated. "Once the pictures are taken, we're just refreshing Instagram," Jamie said. "Everyone gives their opinion, so it's more up for debate than a performance or a music video."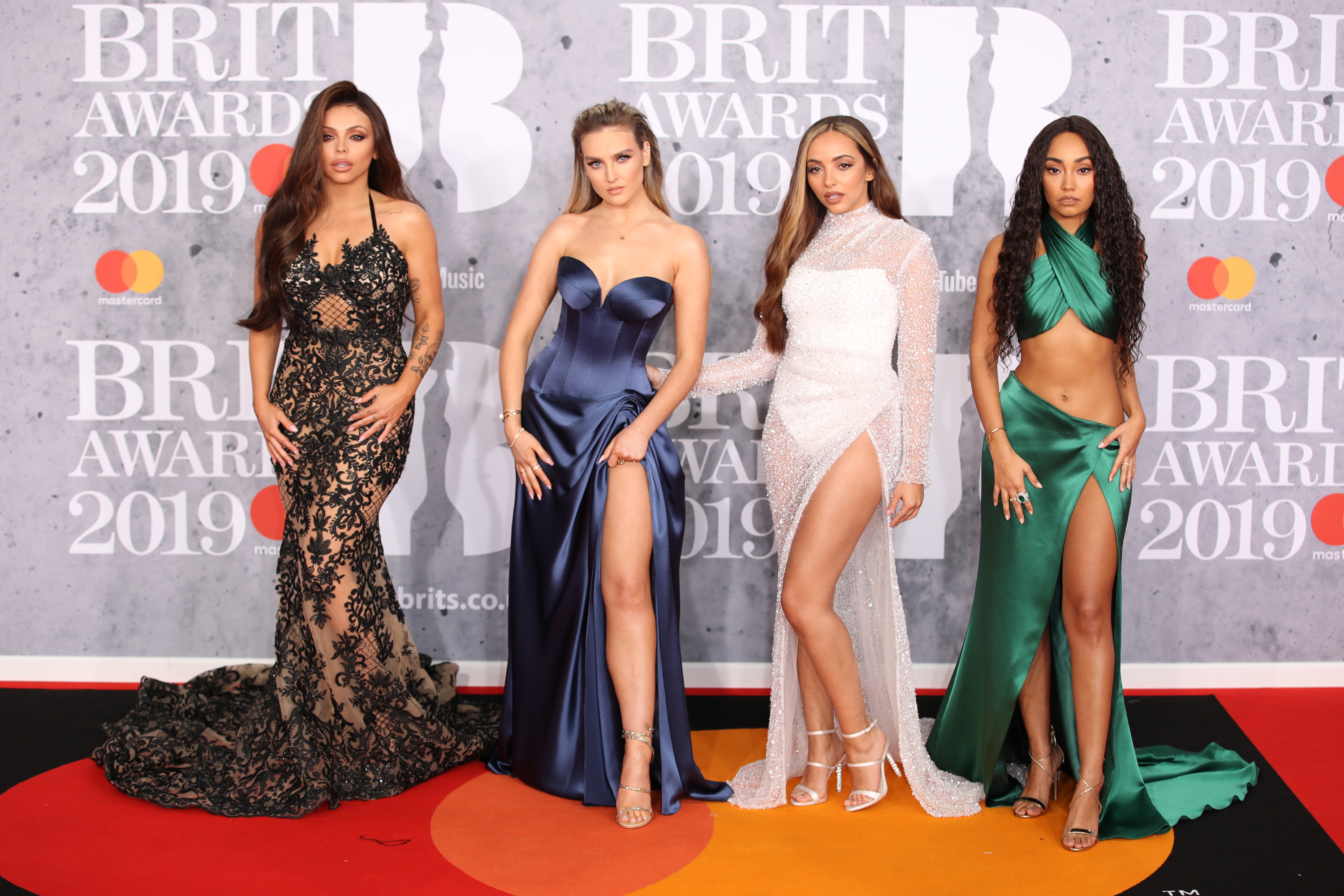 It's up to the client what happens to the clothes after
So, what happens to the clothes when a celebrity is done with them? You can't exactly nip to grab a pint of milk in a Chanel gown that you just wore to the Oscars. Well, you can, but let's not get into that.
"The client owns the clothes," Jamie revealed. "Whatever budget their team would pay to acquire the clothes is essentially the client's money that is being put into the project. So if they want to keep the clothes, they can."
That's only if the outfit has been bought, though. A large part of styling is about building relationships with fashion houses and designers who will lend an outfit to a celebrity for a particular event, and one-off borrowed pieces will need to be returned.
As for stuff that's been bought that the client no longer wants, Zack and Jamie will keep some bits as a memento — I have no shame in saying that I tried on Jesy's "Bounce Back" hat when I visited their office — and donate the rest to charity.

Criticism sucks, but it's never personal
Fashion is subjective, which means every Tom, Dick, and Harry has an opinion. In a world where everyone is "fast to criticise" what a celebrity's wearing, it wouldn't be a surprise if negative comments impacted the choices that a stylist makes. But as long as the client is happy, that's really all that matters.
"If we listened to every comment that we get online, our clients would be dressed completely different," said Zack. "As long as they're happy and comfortable doing what they're doing, that's all that matters. They're not dressing for the people that are giving these negative comments, they're dressing for themselves."
Advice from a stylist about dealing with negative opinions? "Don't take things to heart. Nothing's ever personal." ●
You can follow Zack and Jamie here.