Kylie Jenner Posted The "Real Version" Of A Screenshot After Being Dragged For Apparently Calling Herself "Brown-Skinned Girl"
"Here's the fake version that everyone believed."
Kylie Jenner was quick to shut down some internet drama recently after screenshots that claimed to be from her Instagram account began circulating online.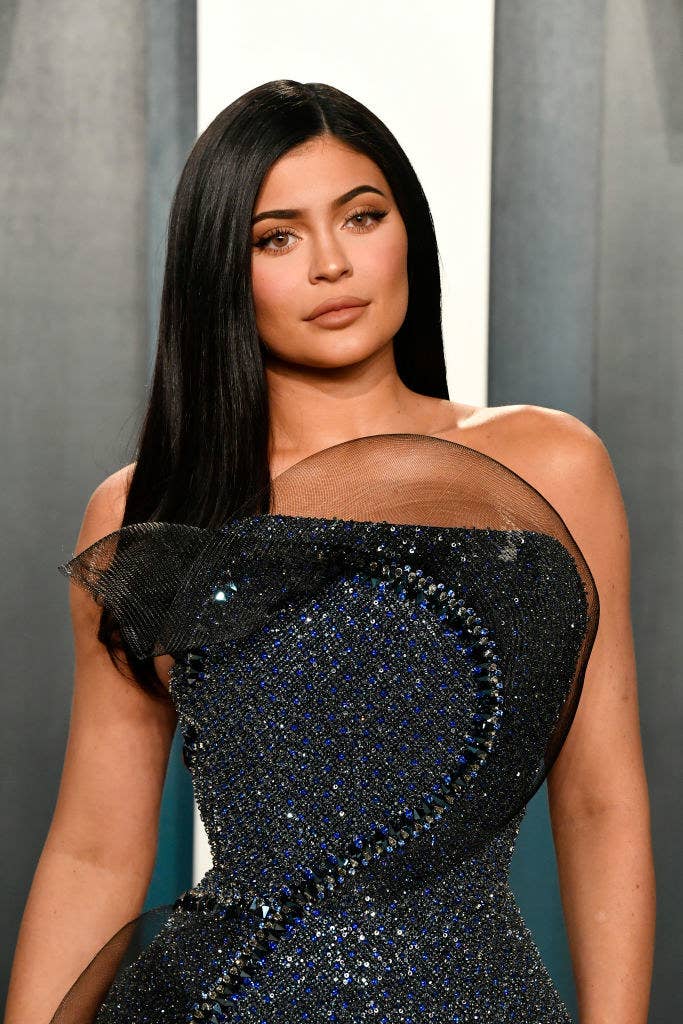 It all started when the beauty mogul posted a new picture to Instagram. Nothing seems too out of the ordinary, right? It just looks like Kylie Jenner being Kylie Jenner. Well, not quite...
A screenshot popped up claiming that Kylie had originally captioned her picture "brown skinned girl" — a reference to the Beyoncé song — before quickly changing it to "brown eyed girl" later.

The caption sparked a lot of drama, particularly since Kylie and her sisters have been called out for cultural appropriation on numerous occasions in the past.
However, Kylie soon caught wind of the backlash and defended herself, saying in an Instagram comment that the caption doing the rounds was actually photoshopped.
Posting the "fake version that everyone believed" to her own story, Kylie reiterated that the screenshot wasn't real.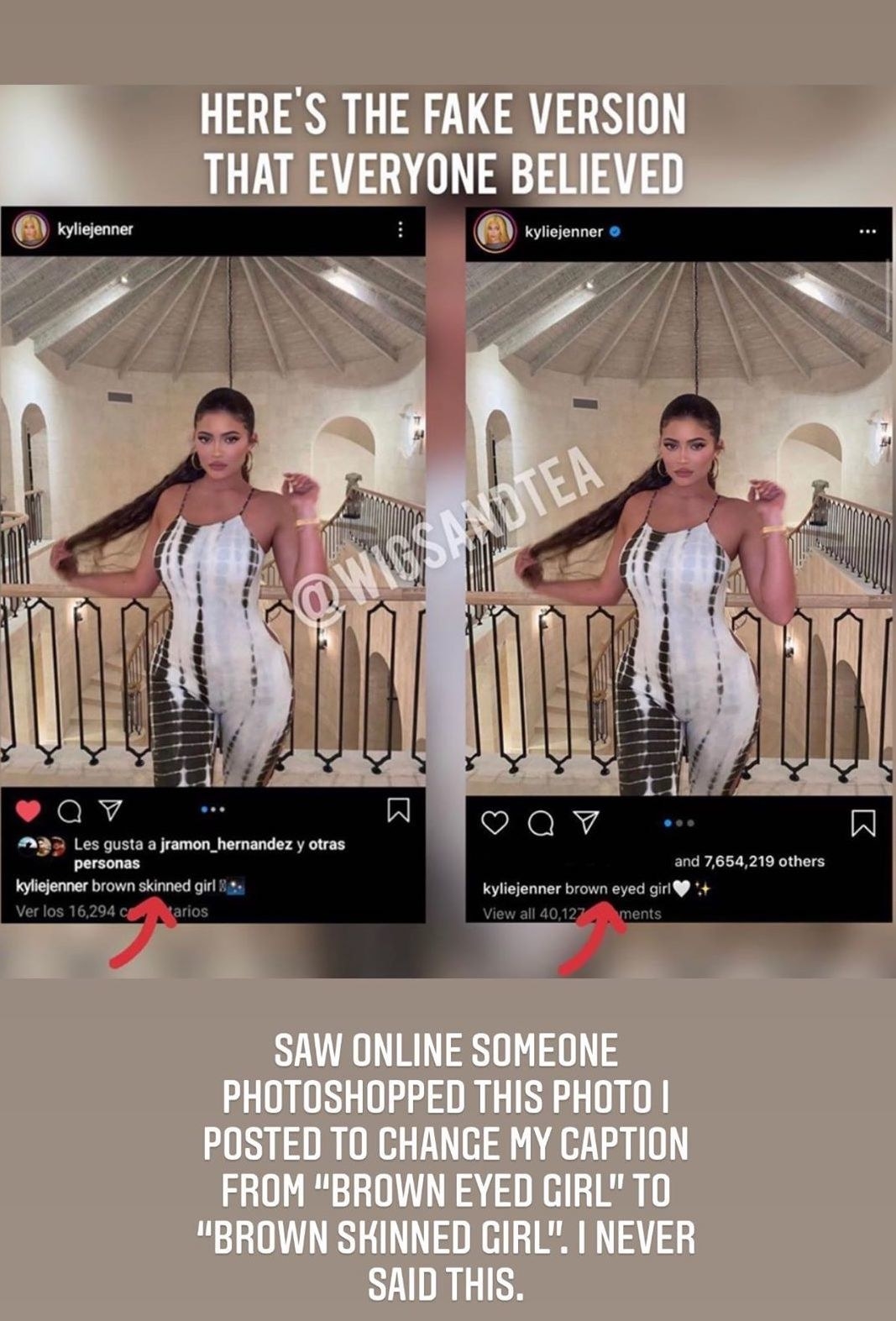 And when people pointed out that the Instagram picture in question said that the caption had been edited, Kylie further explained that she had changed it, posting the "real version" as proof that it had never said "brown skinned girl".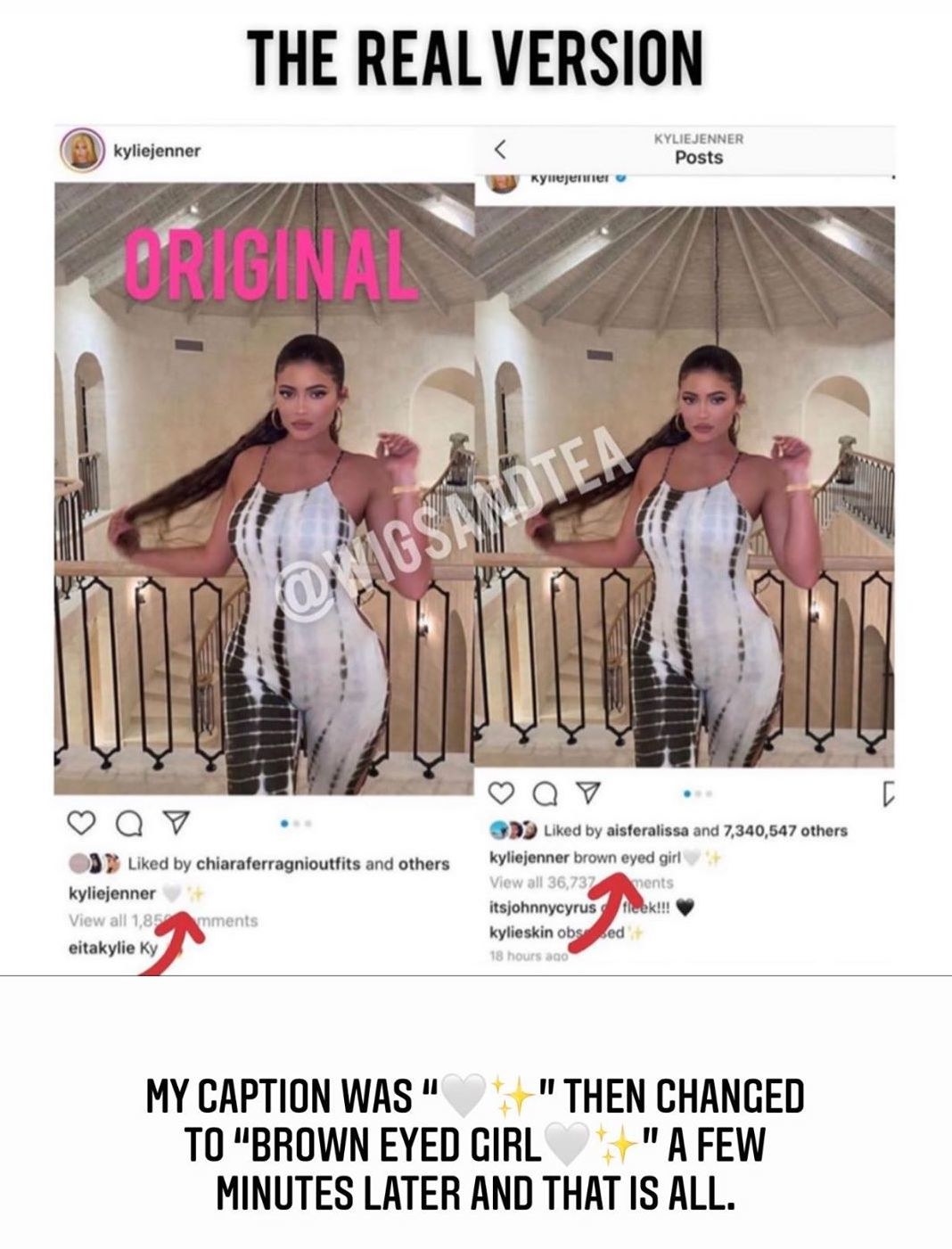 Doubling down on her point, Kylie then posted fan comments which pointed out that only one screenshot had been circulating online and that, if it were real, there would have been multiple versions.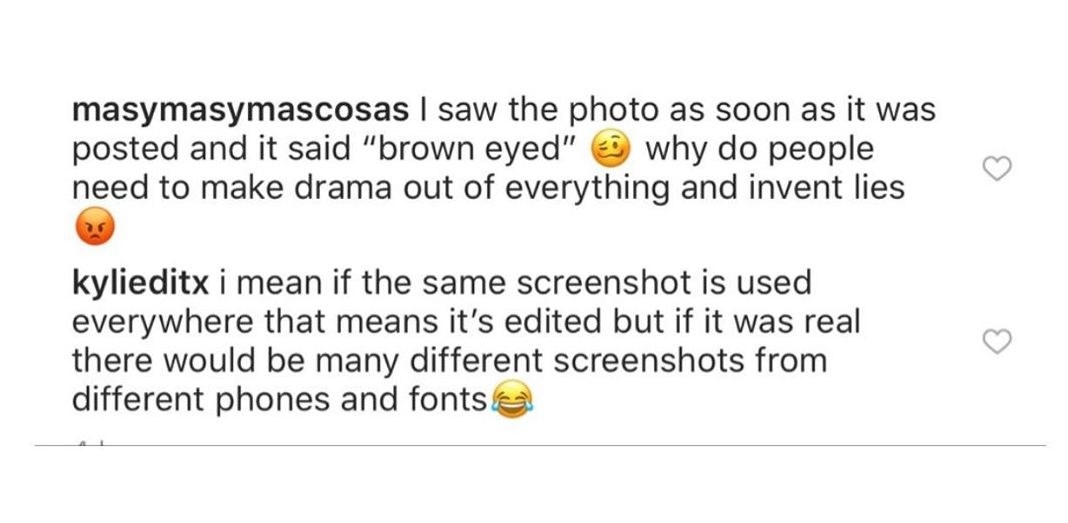 Following the explanation, another screenshot did the rounds, claiming that Kylie had threatened legal action against the person responsible for the drama.
So uh, yeah, I guess that's that!