Kim Kardashian West is one of the most influential celebrities on the planet, let's just start with facts.
So influential, in fact, that she's even helping people score job interviews without actually meaning to.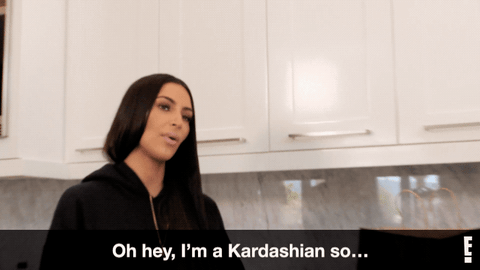 The story goes that Twitter user Chris Sumlin recently posted a screenshot of his already impressive resume, which included work with Fox and BET, as well as writing a 12 chapter self-help book. But, impressive as all that is, tacked on the end of his accomplishments section was a somewhat different achievement...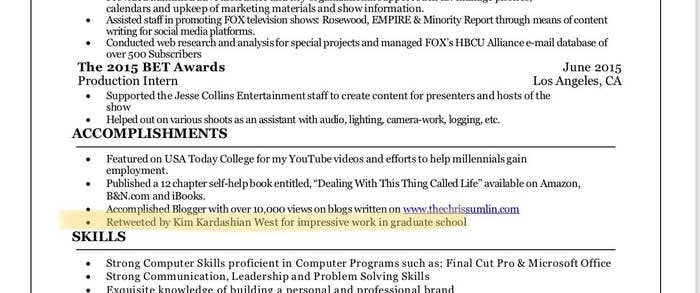 "Retweeted by Kim Kardashian West for impressive work in graduate school."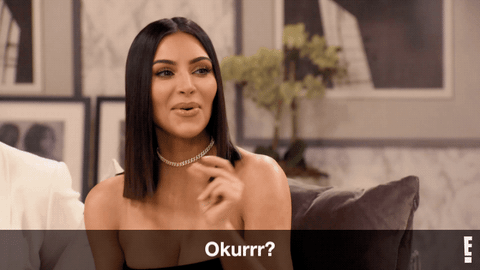 And according to Chris, this bonus accomplishment has already secured him three job interviews in less a week!
With the tweet picking up traction online, it wasn't long until the queen of social media saw it for herself and sprinkled some good luck on the job hunt.
Of course, Chris isn't slow ... he's already added that to his resume too!
While people thought the whole exchange was hilarious, there was a lot of support in the replies, with people telling Chris that the KKW reference was a cherry on top of an already impressive cake.
Now, everybody wish Chris good luck for the job hunt! May the bag always be secured, amen.