And then managed to squeeze in a family trip to Tokyo with her sisters.
But anyway, we're not here to talk about Kim going on holiday because we have more important matters to tend to, like the fact that Kimberly Noel Kardashian-West is bringing back our favourite '00s trend – the flip phone.
So it all started when Kim uploaded a video to Snapchat where she seemed to be playing with, what I thought was, a flip phone toy.
Let's not lie to ourselves, the phone is pretty fucking cool, toy or not. I want one immediately.
But then I saw pictures of Kim out and about in Tokyo, where her and Kourtney checked out the red light district, an "adult store", and a sushi restaurant.
I'm choosing to ignore those space cowboy cycling shorts because there's something more important to concentrate on.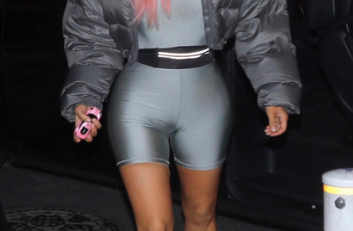 She's still holding the damn flip phone, and her own phone is nowhere in sight!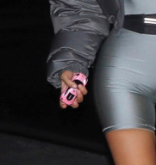 Now we can clearly see in this picture that Kim isn't using a flip phone, so I think we can safely assume she discovered the pink wonder while in Tokyo.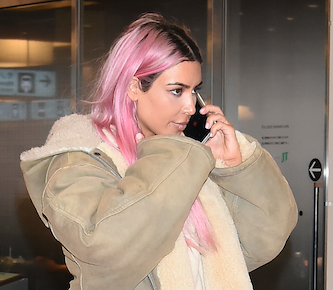 So does this mean that the pink phone isn't actually a toy? Will Kim trade in all of her regular phones and start exclusively using flip phones? WILL FLIP PHONES FINALLY MAKE THEIR COMEBACK?
I, for one, am here for it. And now that Kim has stocks in Apple, maybe she can persuade them to release the iFlip next year. Now, which colour should I get my new flip phone in?