So, last night saw the Emmys take centre stage to celebrate the talents of television, and what a night it was!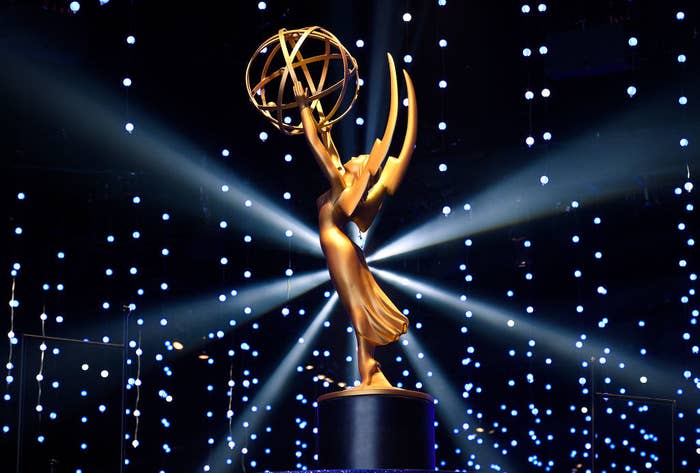 The big winners of the night included Schitt's Creek and Zendaya, who made history as the youngest woman to ever take home the award for Outstanding Lead Actress in a Drama Series for her role in Euphoria.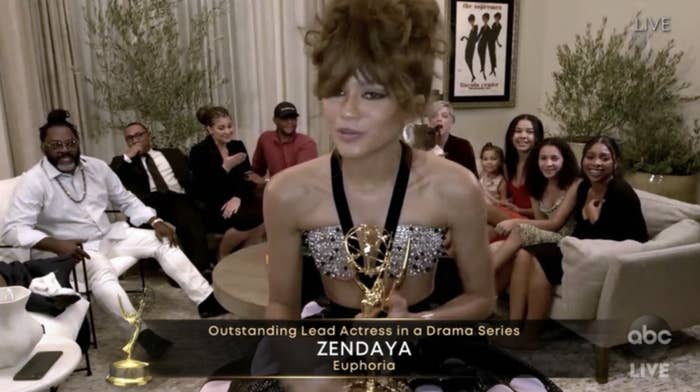 However, this year's ceremony was a little different from any other year's, not least because, uh, there's a global pandemic and people are trying to stay at home and socially distance so the world doesn't completely fall apart.
That meant that the 2020 awards show was a virtual affair, with guests watching and participating from home while Jimmy Kimmel hosted the show live from a studio.
But it was Little Fires Everywhere stars Reese Witherspoon and Kerry Washington who took home the (not at all made-up) award for Best Lockdown Emmys Party, hosting their very own New Year's Eve bash — because why the hell not?!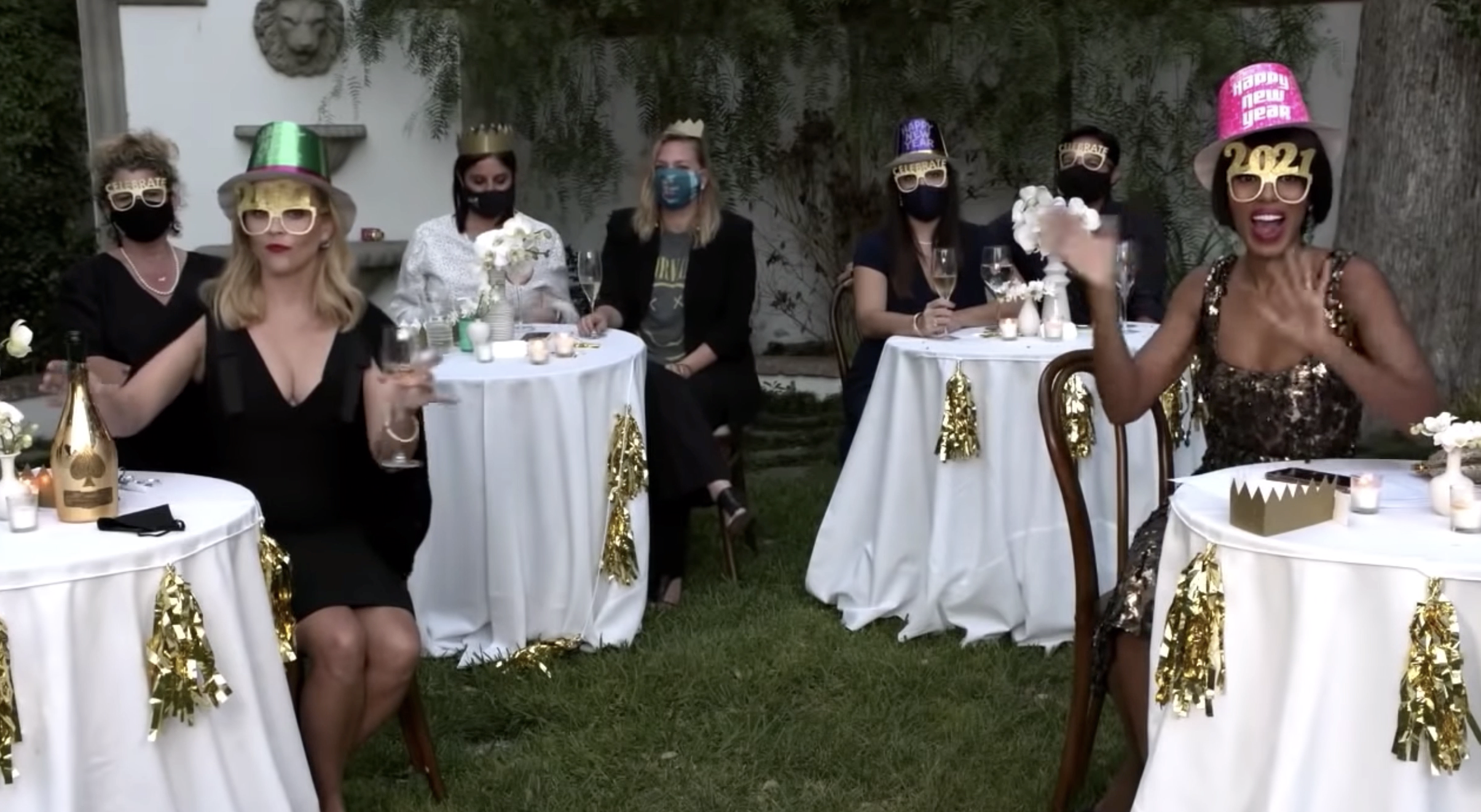 "We're ready for this year to be over," Reese joked when Jimmy asked why they were calling time on 2020 early.
Then, in the spirit of it being New Year's Eve, Kerry began the countdown. But, unlike a regular end-of-year bash when you, I don't know, latch onto the closest person to ring in a brand-new year at the stroke of midnight, there was no kissing.
"I wish I could kiss you," Reese and Kerry said to each other, and that's when the burn happened.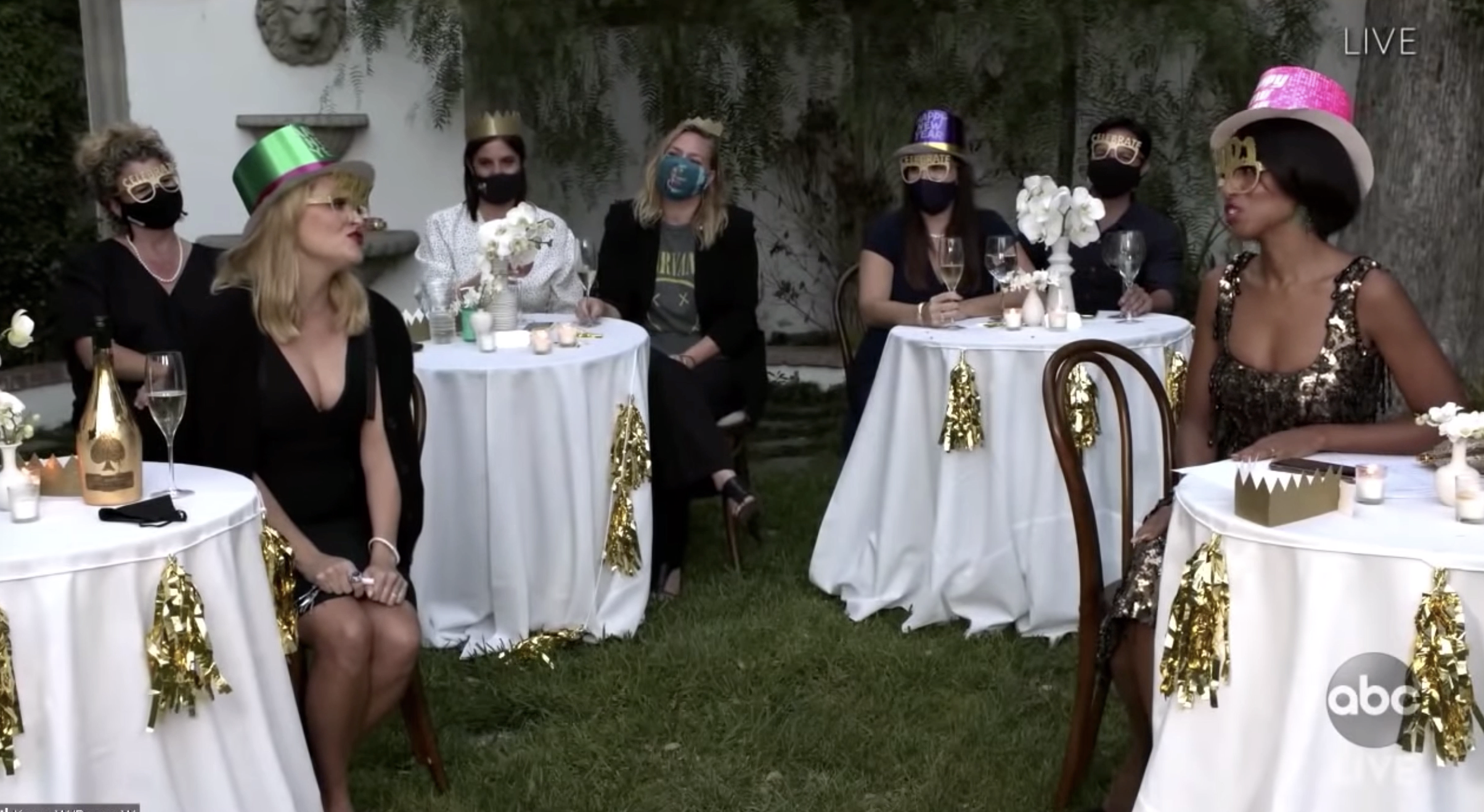 "I wish I could kiss you guys too," Jimmy jumped in, interrupting a tender moment between the costars.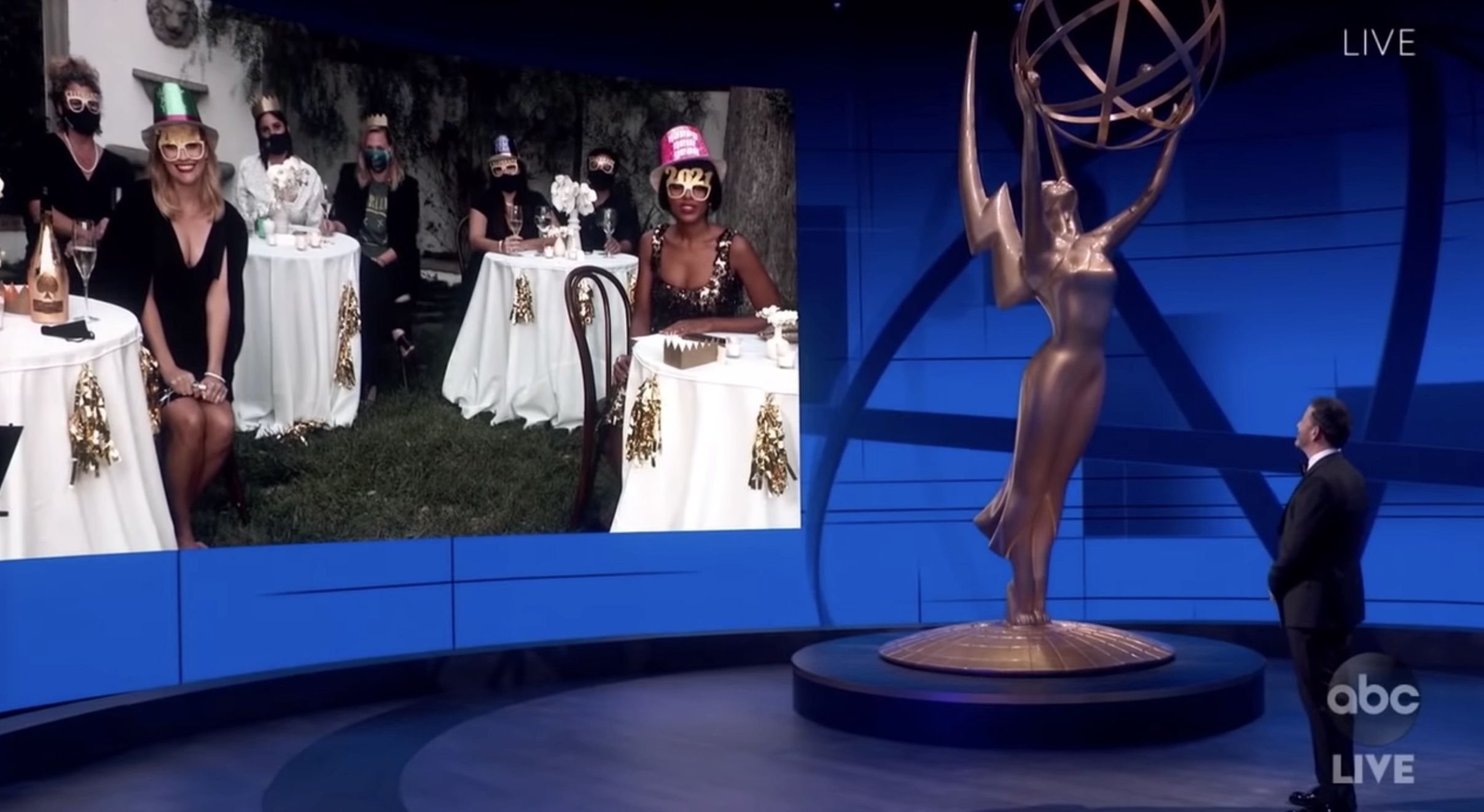 To which Kerry quickly replied: "No, we don't want that. Thank you!"
Reese's reaction was literally me choking on my water.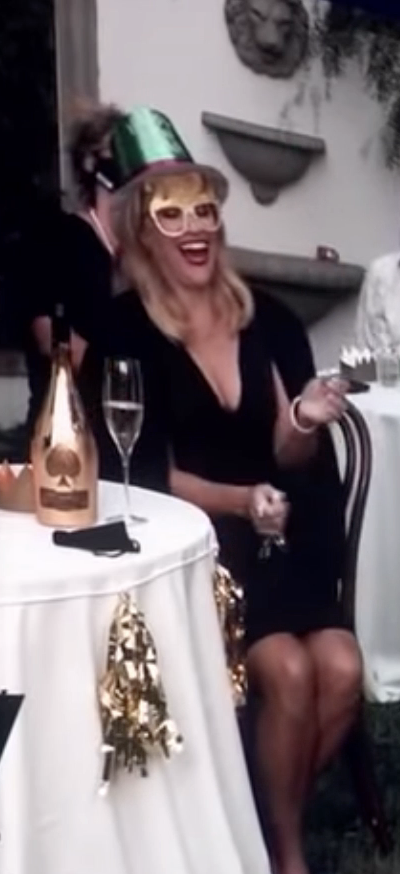 Talking of Reese, here's a fun sidenote: On her table is a glass of Ace of Spades champagne, the brand owned by Jay-Z, whom the Legally Blonde star bonded with at the Golden Globes back in January.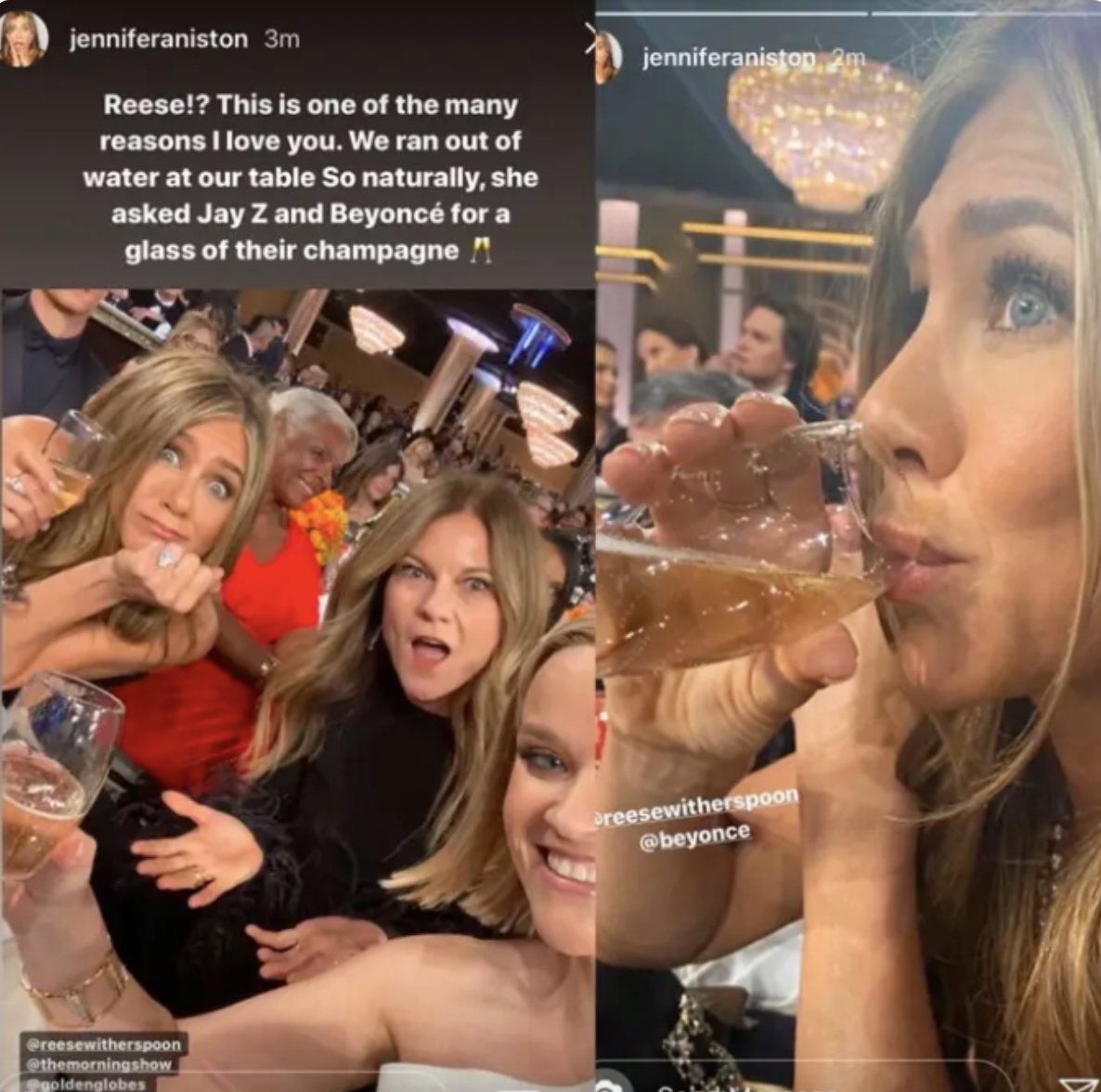 After cheekily asking Jay for some of his champagne, which he brought to the event so he wouldn't be seen drinking a rival brand, the rapper and Beyoncé sent Reese a whole case of the stuff!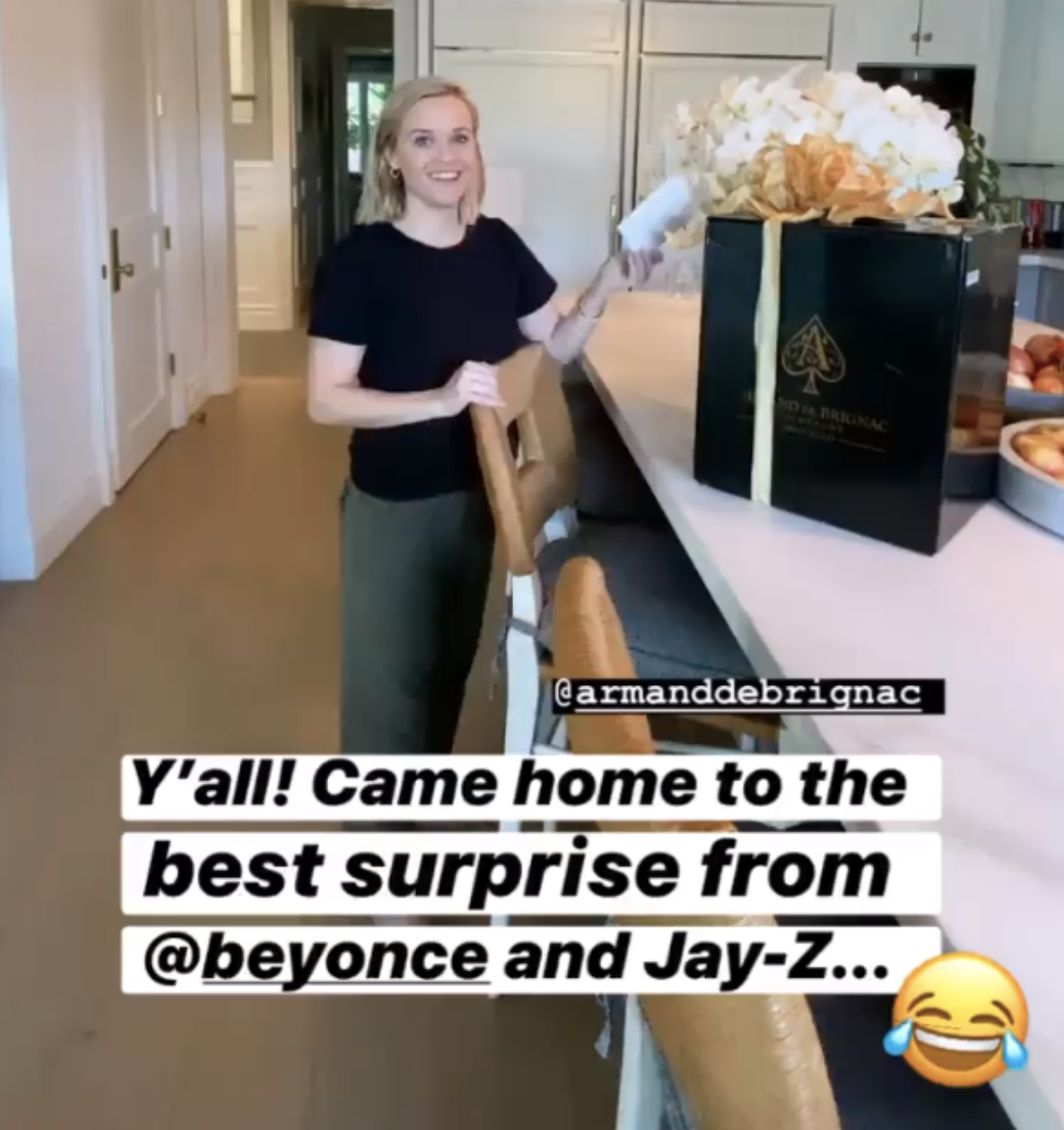 And that wasn't the only thing Reese received in the post — Beyoncé then sent her entire Ivy Park x Adidas collection to Reese's house, too!