Katy Perry probably had a better Valentine's Day than all of us combined as her boyfriend, Orlando Bloom, got down on one knee and popped the question. All together now — awwww!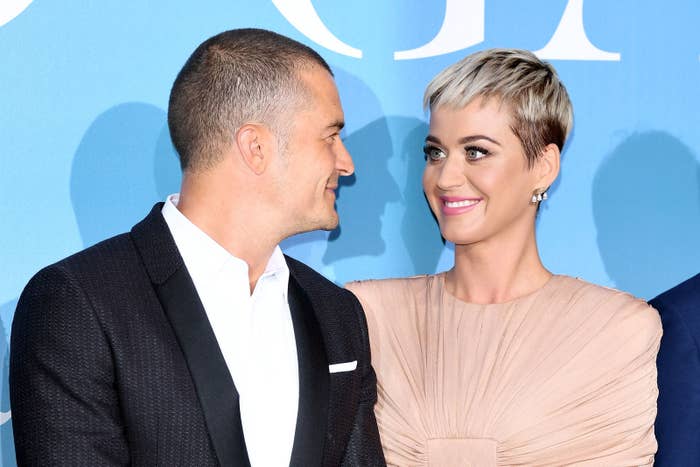 The couple announced the engagement with matching Instagram posts the following day, both with super cute captions.


Until now, details on the engagement have been pretty scarce, but Katy basically revealed all when she recently sat down with Jimmy Kimmel. Was the whole thing adorable AF? Of course. Was it all smooth sailing and did it go completely to plan? Absolutely not...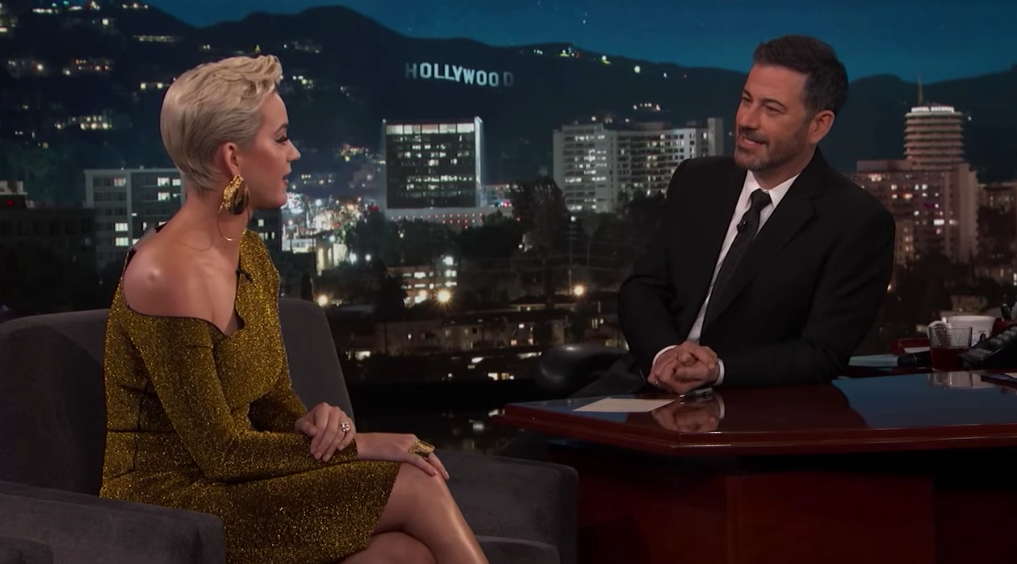 "We went to dinner and I thought we were gonna go see some art after but we pulled up to a helicopter," Katy began. "We had champagne in the helicopter and the [ring] box was in his pocket."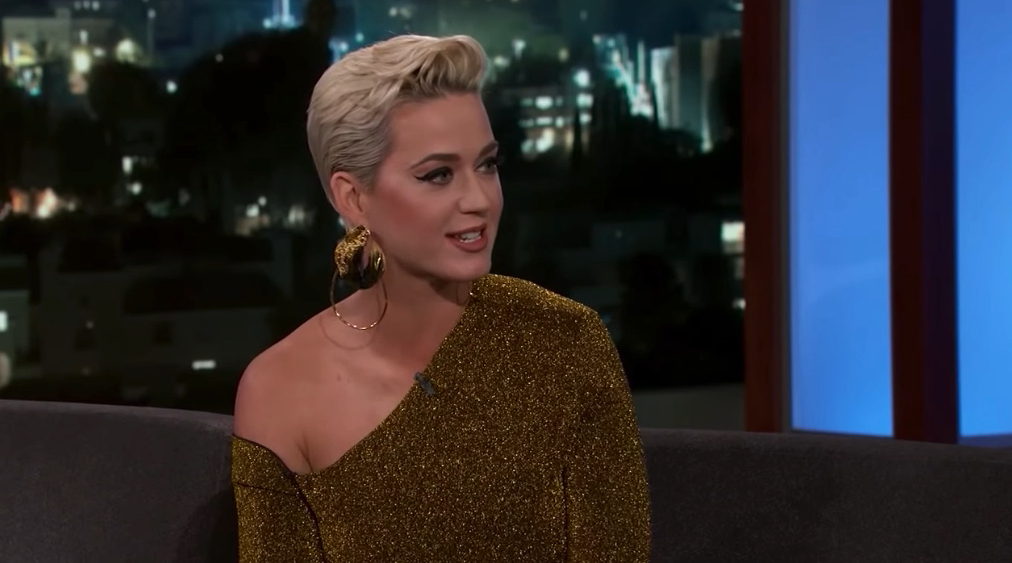 So far, so good, right? Well, not so fast. When they got into the helicopter, Orlando handed Katy a note with all the things he wanted to say on it, the idea being that this would distract her while he took out the ring. Sounds simple enough, but there was just one problem — the box was too big.
"He's pulling out this box that's too big for his coat pocket, and it rips his coat pocket and his elbow goes into the champagne." A broken bottle and booze all over the floor doesn't exactly sound like part of the plan, does it?
Fortunately, Orlando salvaged the occasion with a little surprise. After she said yes, the helicopter landed on a rooftop in LA where, unbeknownst to Katy, all of her family and friends were waiting for a surprise engagement party.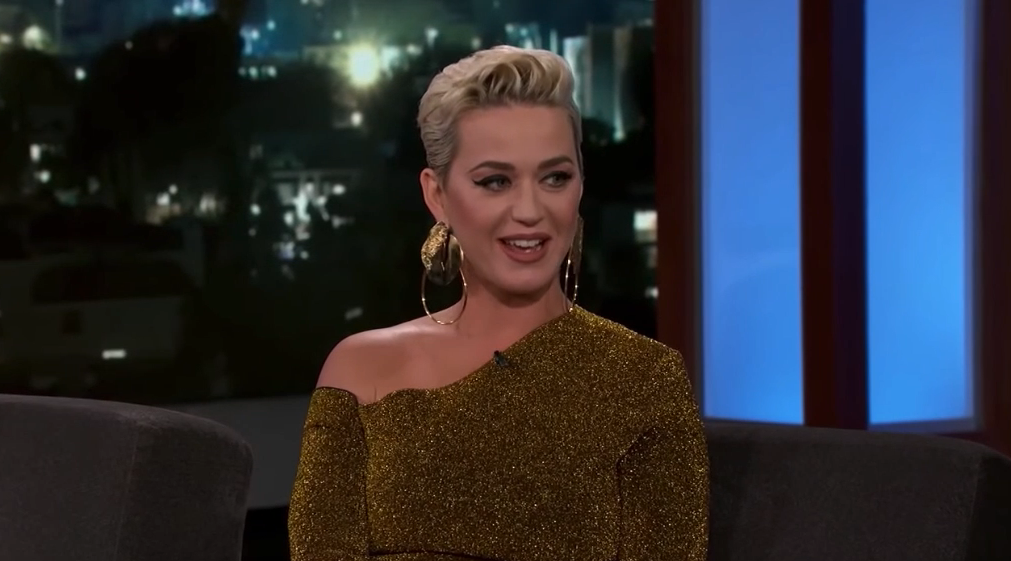 Meanwhile, on the other side of the Valentine's Day spectrum, I was sat on my sofa wearing pizza-stained PJs while watching Bridget Jones's Diary. Oh, how the other half live.
But if you were in the same boat as me this Valentine's, panic not! Katy revealed what pickup line she used to secure Orlando when they met at a Golden Globes party in 2016.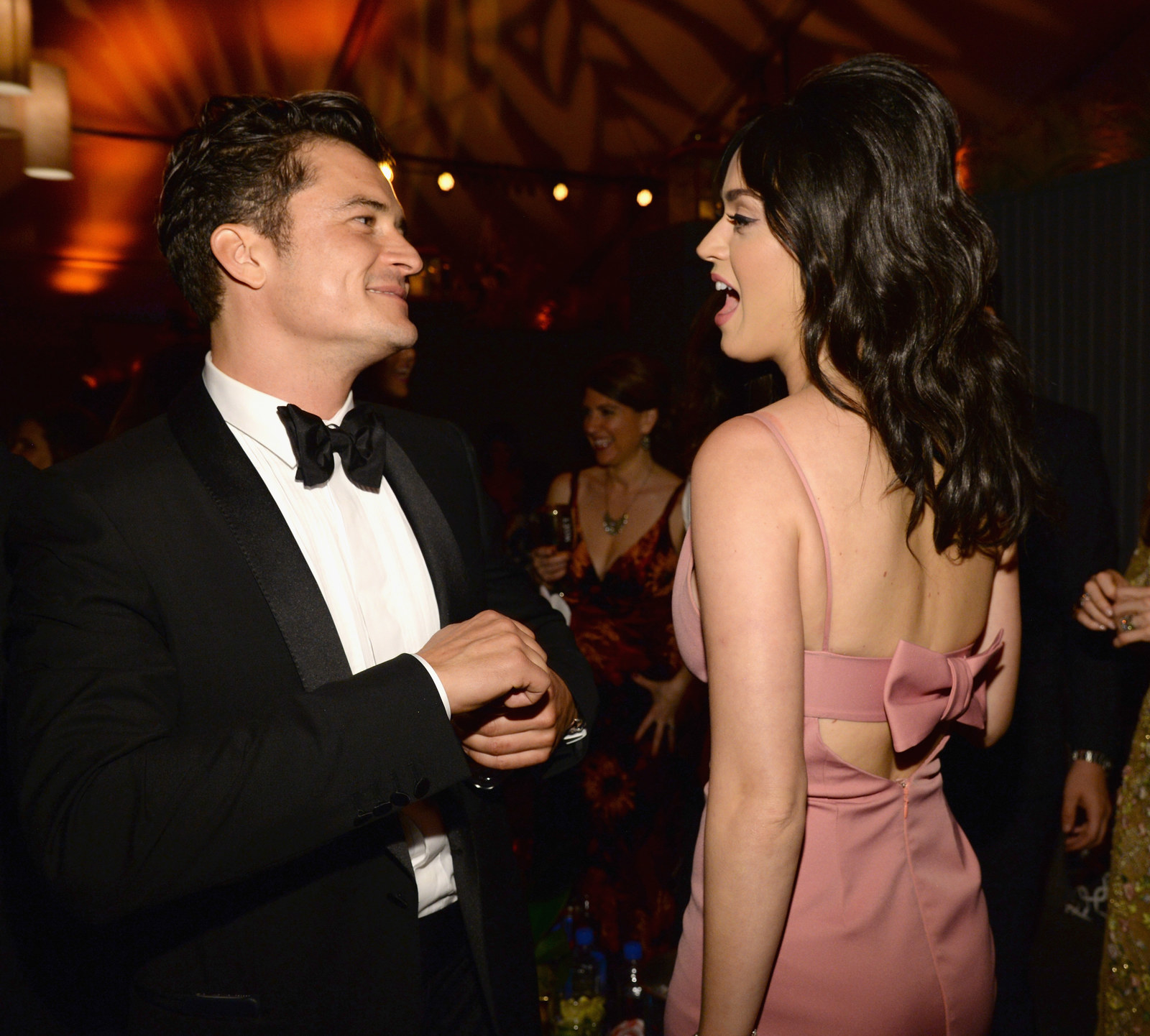 Apparently, if you want to secure a date with one of the hottest men on the planet, all you need to do is wait for him to steal your In-N-Out burger before saying...