Despite Kanye receiving no response, he went on an incredibly long rant spanning a couple of hours where he called Drake out for apparently threatening his family and safety.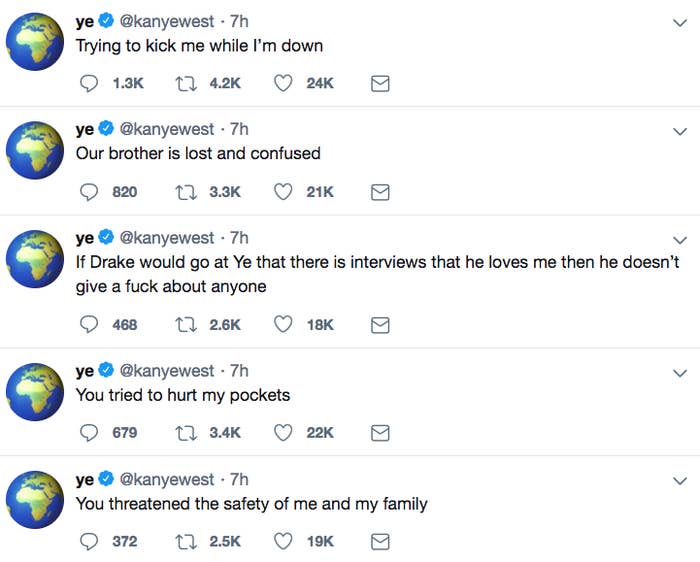 Kim also chimed in, @ing Drake on Twitter.
And Ariana Grande appeared to tell both men to put a lid on it so we could all concentrate on her latest single "Imagine" which, by the way, is a bop.
Obviously Twitter doesn't need much encouragement to start creating memes and jokes, and in no time at all, the timeline was full of them.
But amongst all the chaos, parody accounts soon began to pop up and insert themselves into the narrative. On first glance, they look like Kanye's twitter profile, often with the same display picture and names. But with the parodies tweeting more wild and outlandish jokes by the second, many are starting to take them as bible.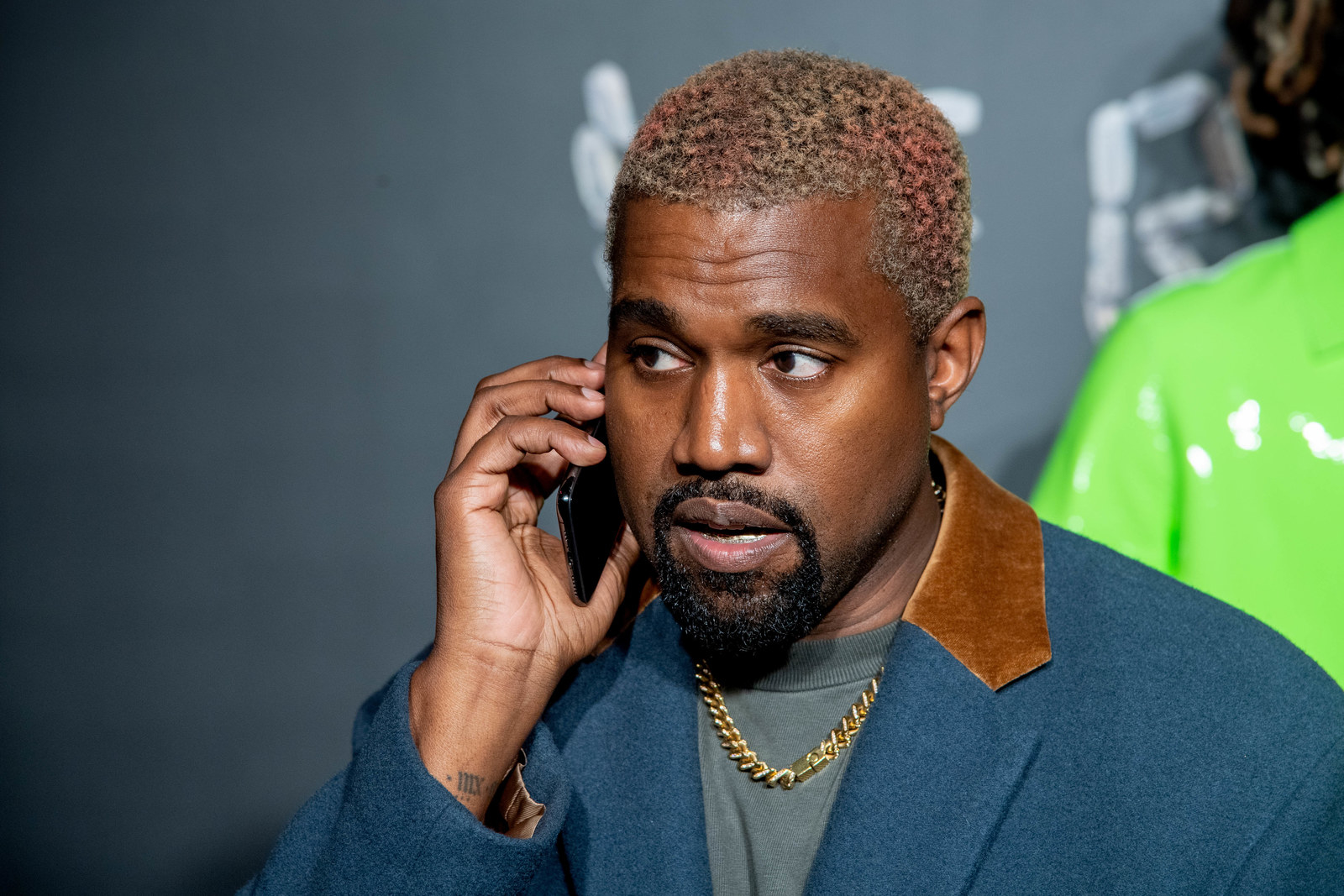 So, let's have a little debunking session. First up, I think we can safely assume Drake isn't leaving owl noises on Kanye's voicemail. As you can see, that tweet comes from an account using Kanye's display picture and name, but the handle definitely doesn't say @KanyeWest.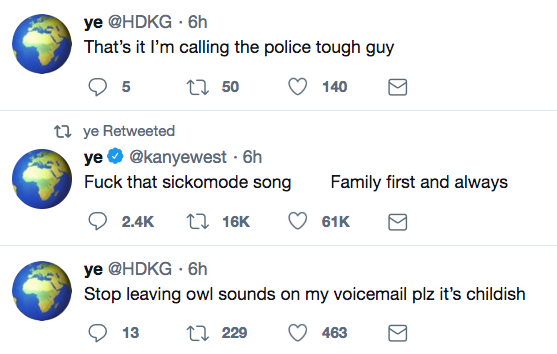 Same with these set of tweets, so don't go assuming Drake bought his beard and is texting Kim eggplant emojis.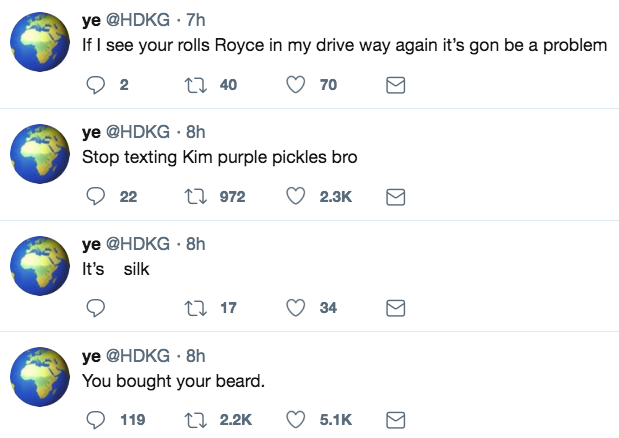 But one of the tweets that has caught on and is currently being spread around Twitter is a screenshot of Kanye apparently admitting that Kim slept with Drake.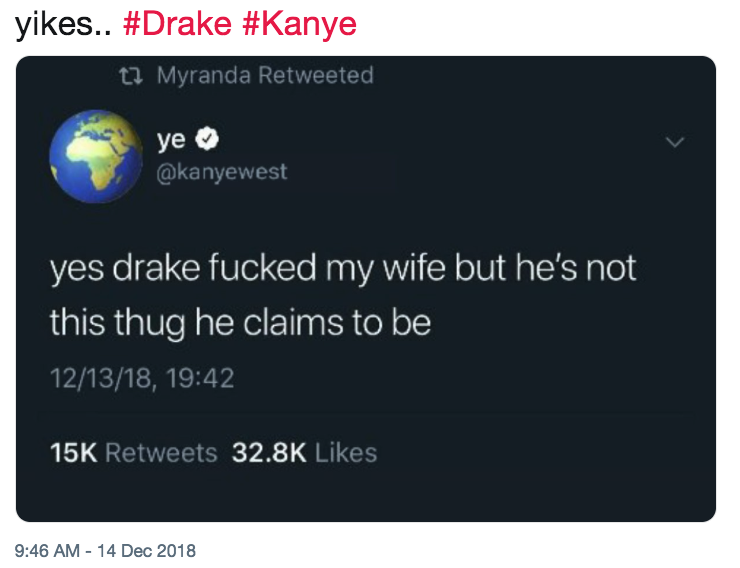 For those of you who don't know, not too long ago there was a theory on the internet that Drake had secretly revealed on his latest album that he was having an affair with Kim.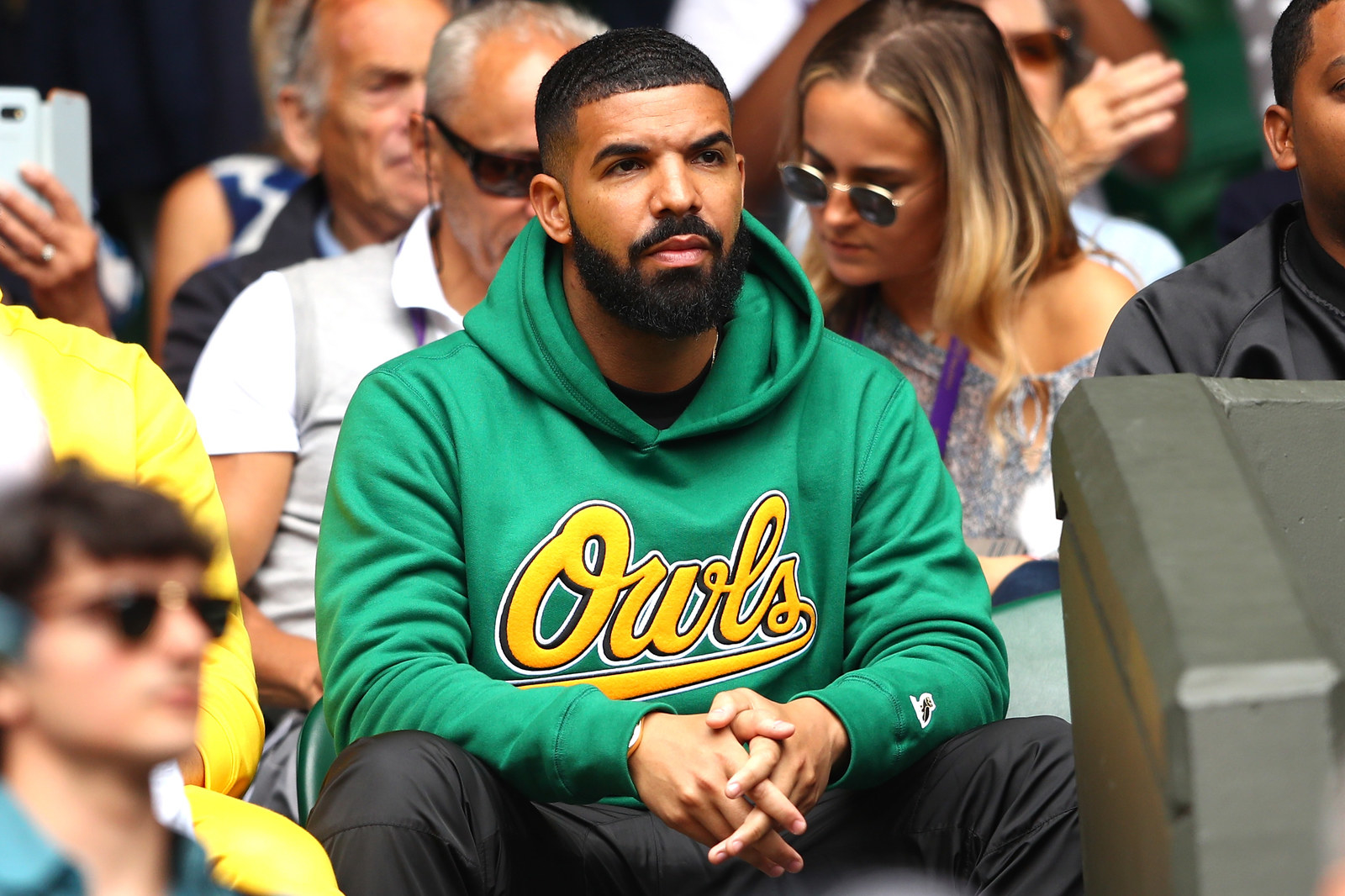 The tweet that started the whole thing has more than 80,000 retweets and really set the timeline on fire for a couple of days.
So you can imagine why this new tweet, which everybody immediately assumed came from Kanye, had people reaching for the popcorn. However, it doesn't appear in Kanye's rant, and when you search the words of the tweet, it leads back to the same Twitter account, which is: 1. now private and 2. not Kanye West.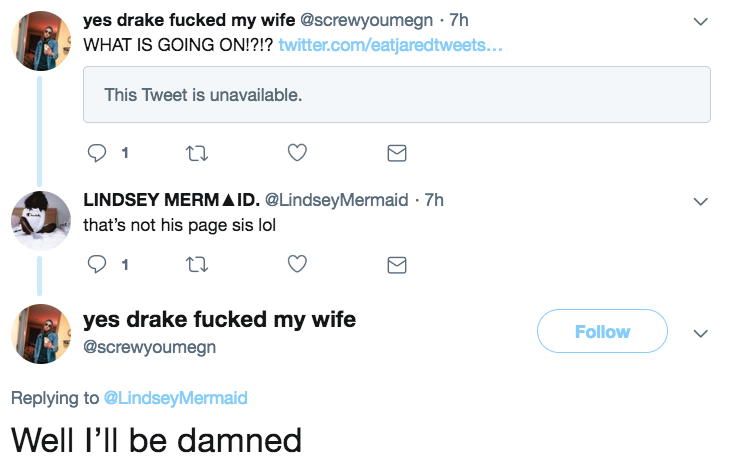 But it looks like we have an explanation. Screenshots from before the account went private show that it changed its name and picture to impersonate Kanye while still being able to keep the verified tick it already had.
According to the thread, a Twitter spokesperson revealed that they'd locked the account and made the person behind it delete the offending tweets.
So, one more time for the people in the back — no, Kanye didn't reveal that Kim has slept with Drake. But is the drama over? I'm going to say...........probably not.