Kaia Gerber has now reached peak quarantine after revealing on Tuesday that she's dyed her hair again!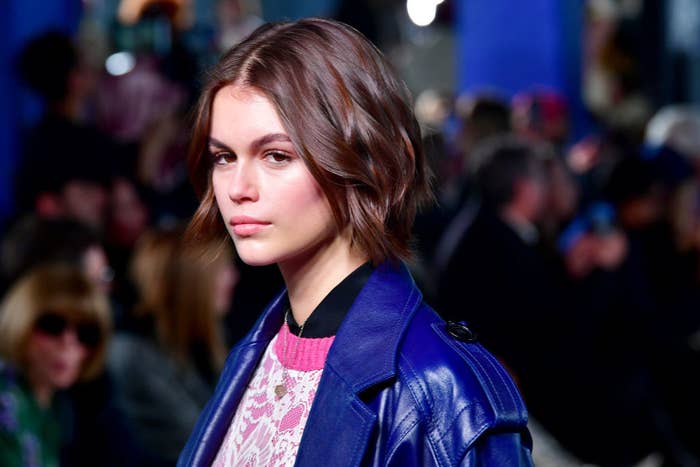 Yep, like so many of us at home right now who are suddenly feeling bold enough to try something new, Kaia has been experimenting with various colours and styles over the last couple of months.
The first change came back in April, when the 18-year-old showed off a lighter look.
But then, a couple of days ago, Kaia really hit the bleach and turned her famously dark hair blonde.
And then, since the hard bit was already over with, Kaia took it one step further and threw some pink in for good measure.
In a 7-minute IGTV video, Kaia revealed that she'd dyed the hair herself under the watchful eye of stylist Guido Palau, who gave her instructions over Zoom (duh).
"I've always loved people who just do whatever they want with their hair," Kaia told Guido in the call. "I never thought I'd have coloured hair but here we are."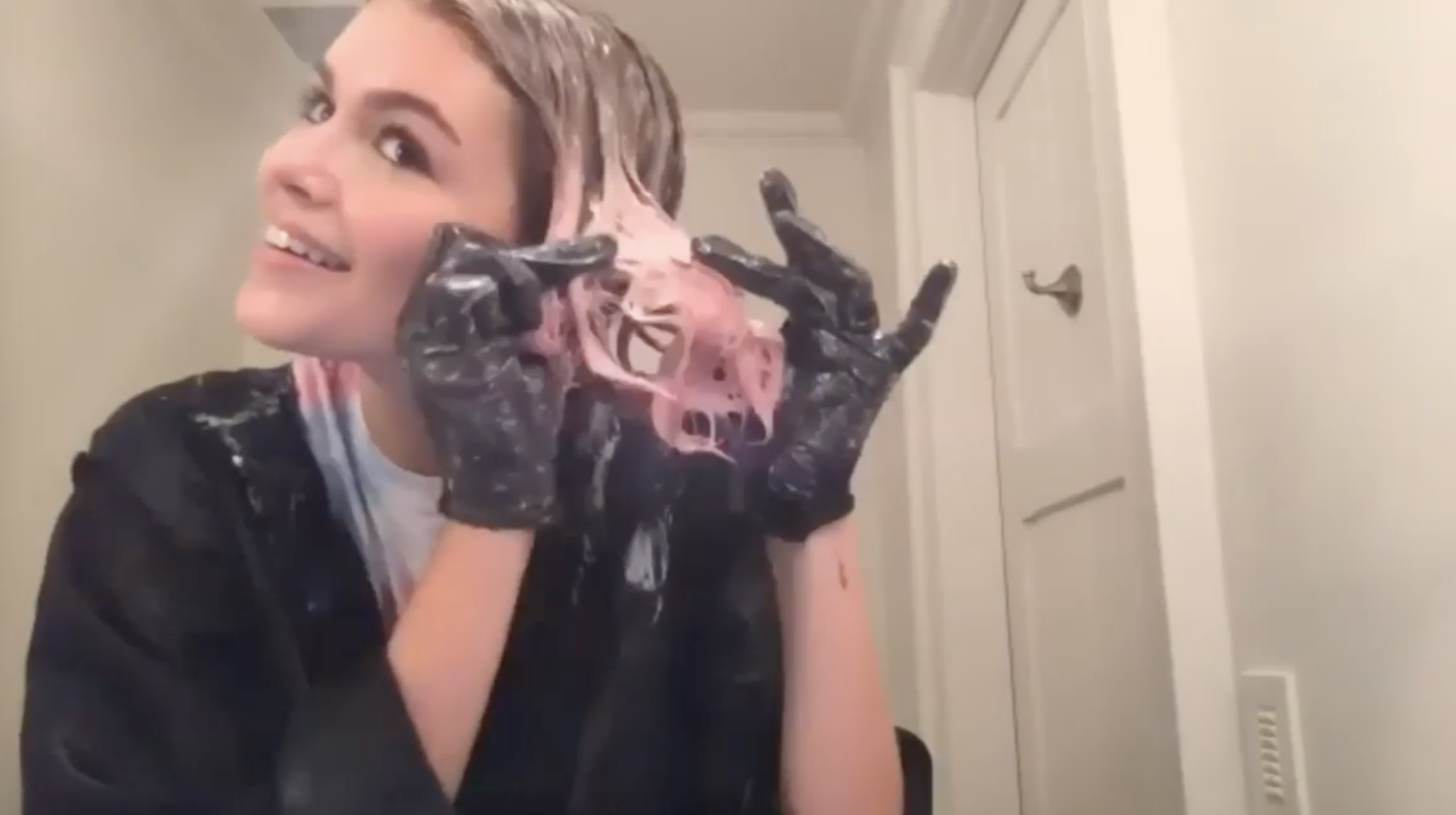 Kaia went on to reveal that the (maybe surprising) influence behind her hair transformations recently was Kurt Cobain. In fact, he was the part of the reason Kaia cut her hair short in the first place.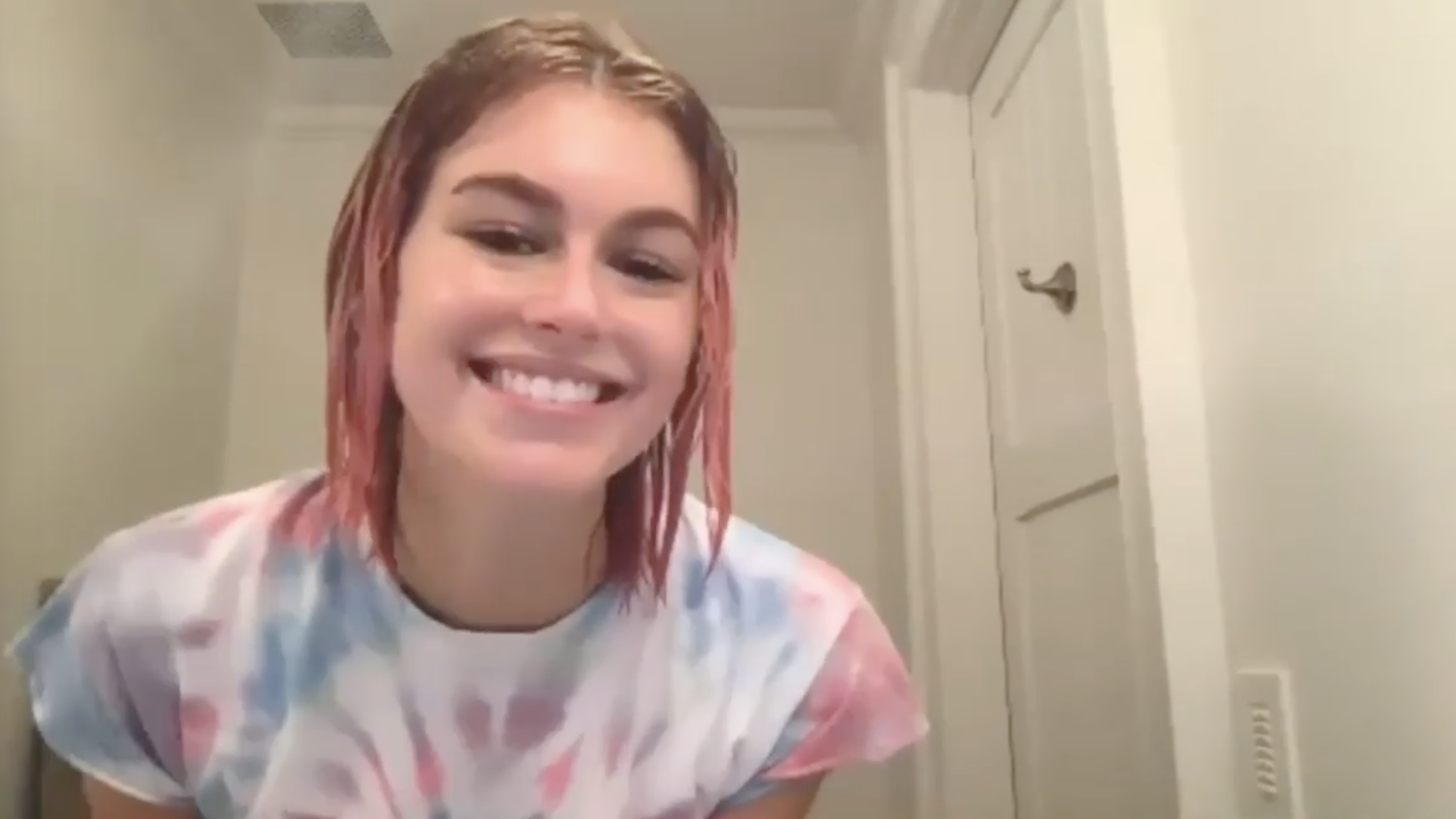 Back in December, Kaia lowkey shook everybody when she casually jumped on the 'gram with short hair like it was no big deal (which...well, it's not a big deal in the grand scheme of things but also OMFG!).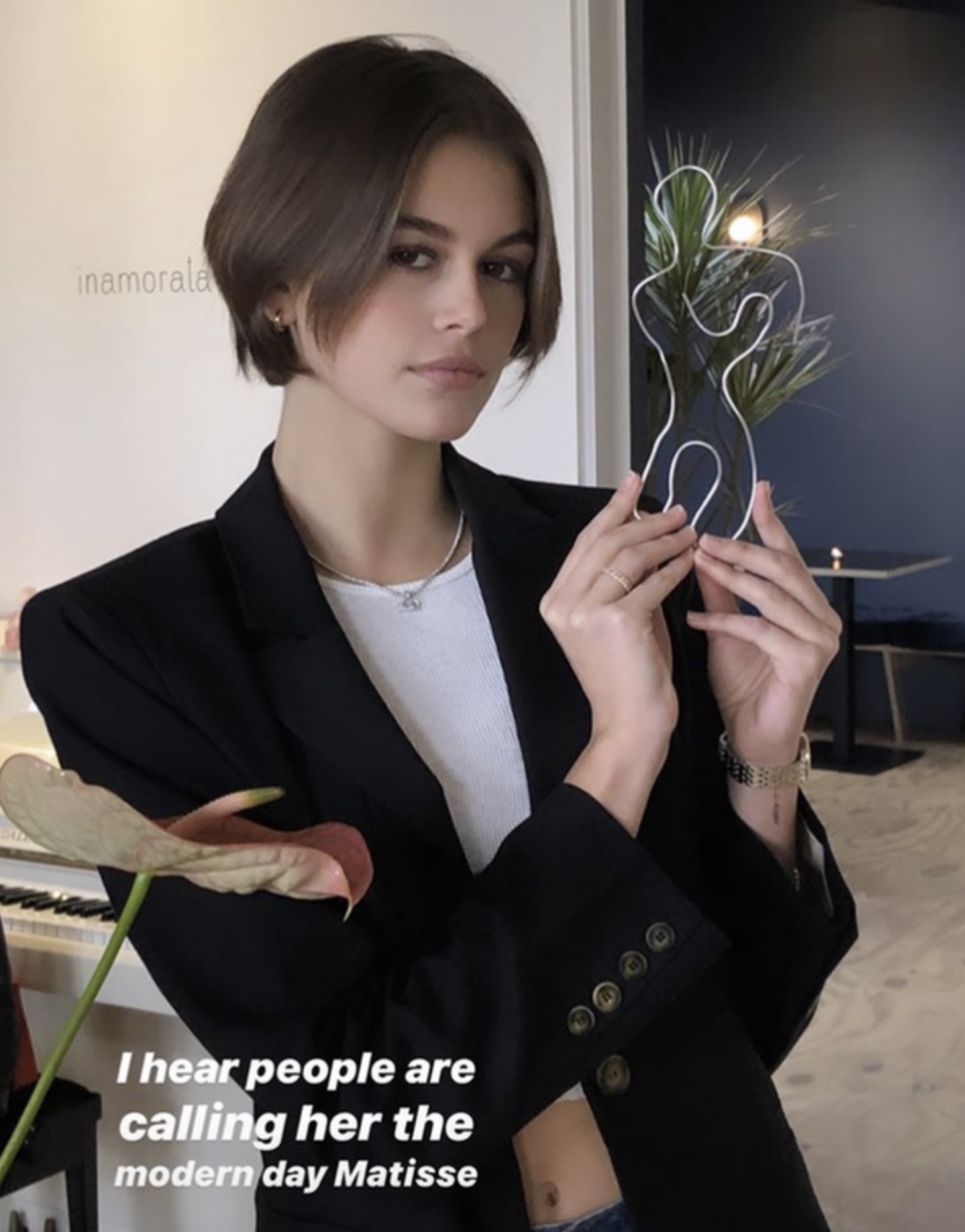 Speaking about the cut to Guido, Kaia said: "I feel like when I cut my hair it changed my life a lot, 'cause I felt more like my own person."