Today, I learned two things: 1. Justin Bieber appreciates a Cody Simpson thirst trap and 2. As a result of said thirst trap, he would now like to go on a double date with Cody, Miley Cyrus, and wife Hailey Bieber.
How did we get here? Well, I'm glad you asked...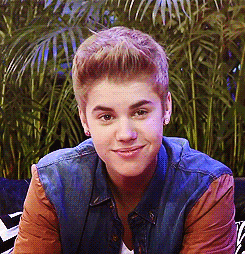 You might have heard quite a lot about Cody Simpson in the last week or so, not least because of his seemingly thriving relationship with Miley Cyrus.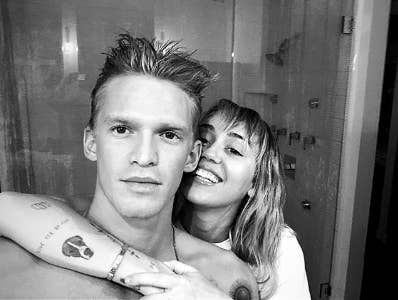 And, now that Miley is back home, Cody's there to look after her. Doctor Simpson, anybody?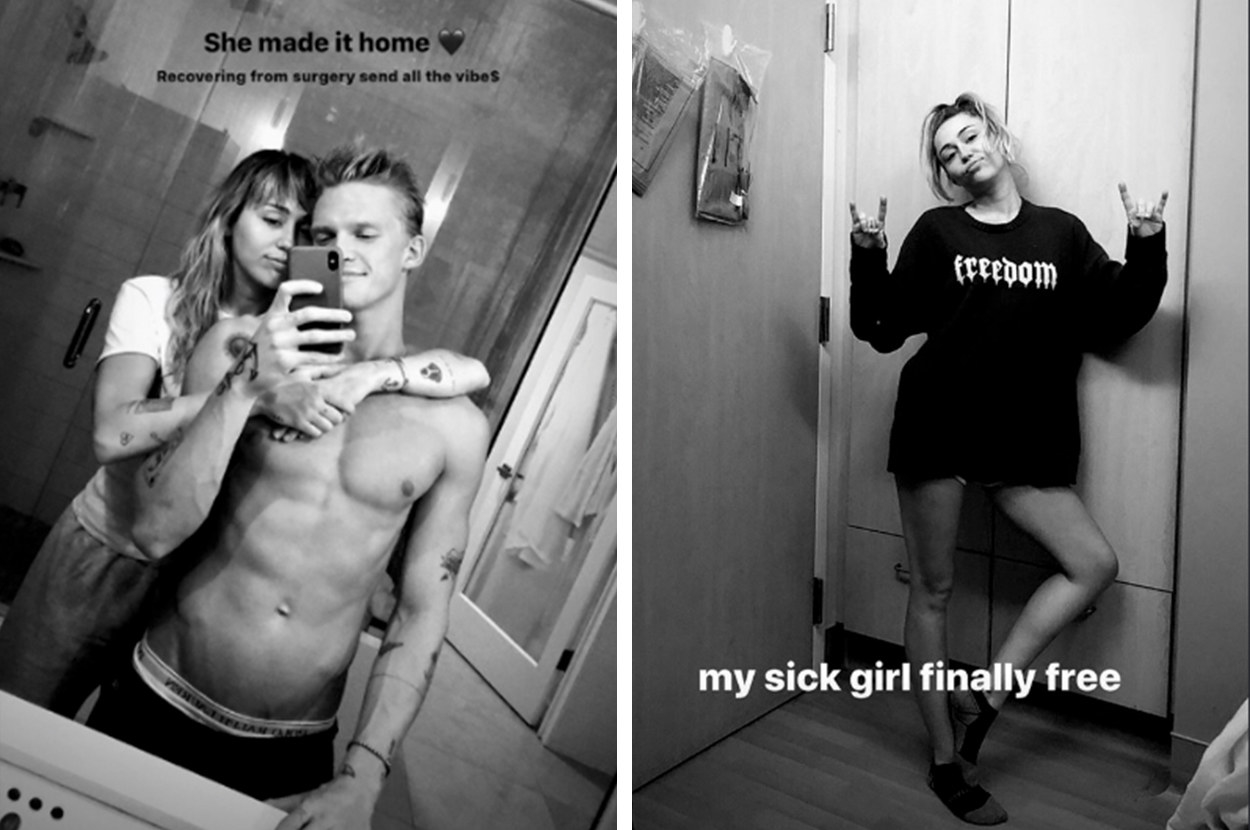 But it looks like Miley will need to get her strength back ASAP because she has a double date to prepare for!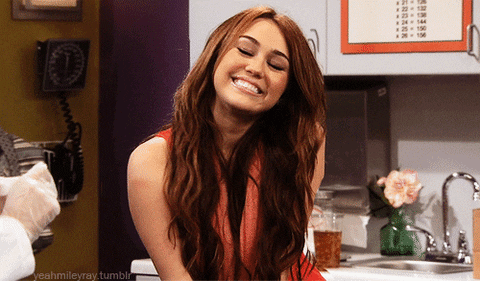 It all started when Cody posted this picture after a swimming race.
And who could be found among the other thirsty commenters? Oh, hi JB with the John Mayer lyrics!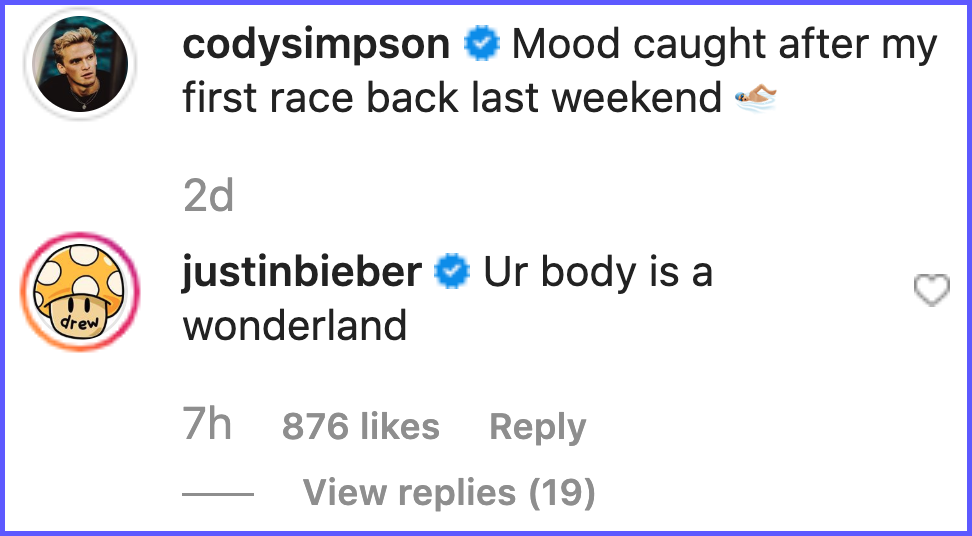 It turns out that Justin was such a big fan of the photo that it inspired him to shoot his shot and ask Cody out (on a double date — not, like, just them alone together).
This isn't the first time that Justin has popped up in the comments of a Cody Simpson thirst trap. Honestly, he's there more than I am.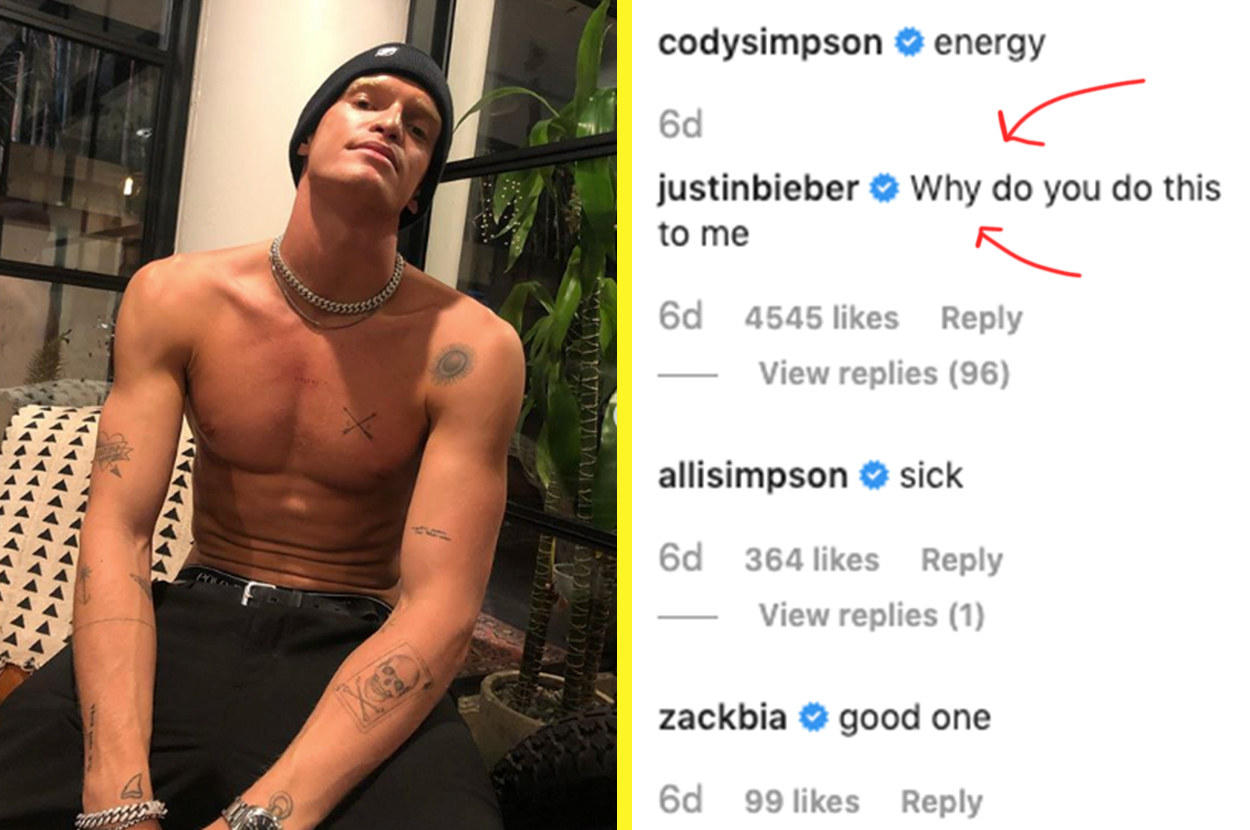 So will that double date be happening in the near future? I guess we'll just have to stay tuned to find out!