John Travolta Dancing On Stage With 50 Cent At The Cannes Film Festival Is Something You HAVE To See
I don't remember this scene from Grease.
If you didn't already know, the 2018 Cannes Film Festival is currently going down in... well, in Cannes.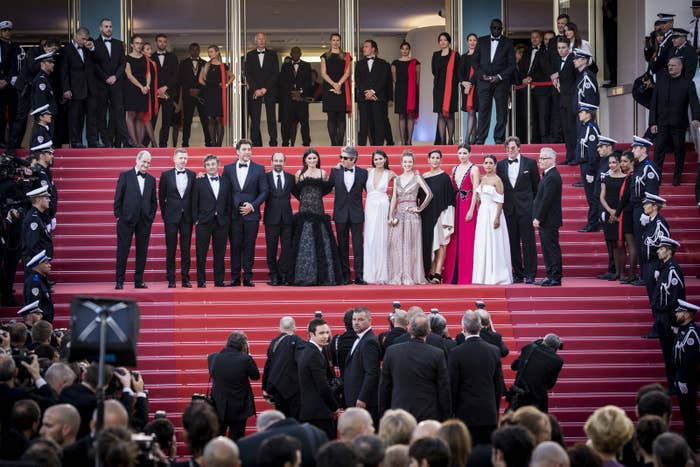 And rather then waffle on about all the films that have made their debut at the festival, instead I'd like to talk about John Travolta and 50 Cent.
Now I know what you're thinking, this seems like a kinda odd pairing. Out of every combination of friends in the world, Danny Zuko and Half a Dollar being pals is pretty low on my list, and yet here we are.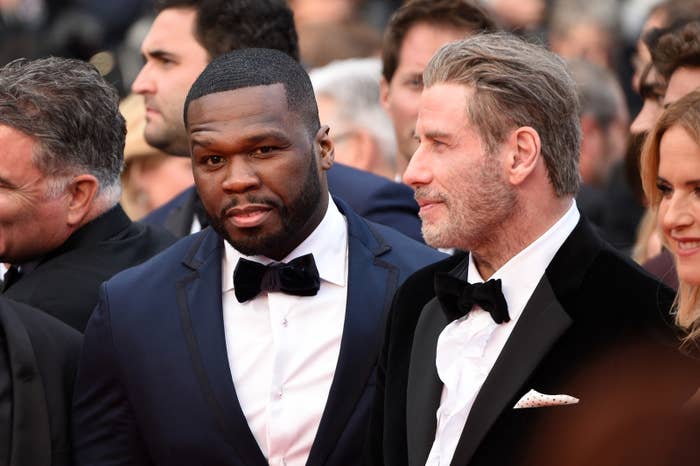 But they weren't just casually hanging out in Cannes to watch movies. They were there to party. I must warn you, the following video contains... A Lot.
Yep, there is 50 Cent rapping on stage while John Travolta does all kind of moves next to him.
Did you ever think you'd see John Travolta dad dancing to a 50 Cent song? 2018 is actually wild.
And I don't know about you but...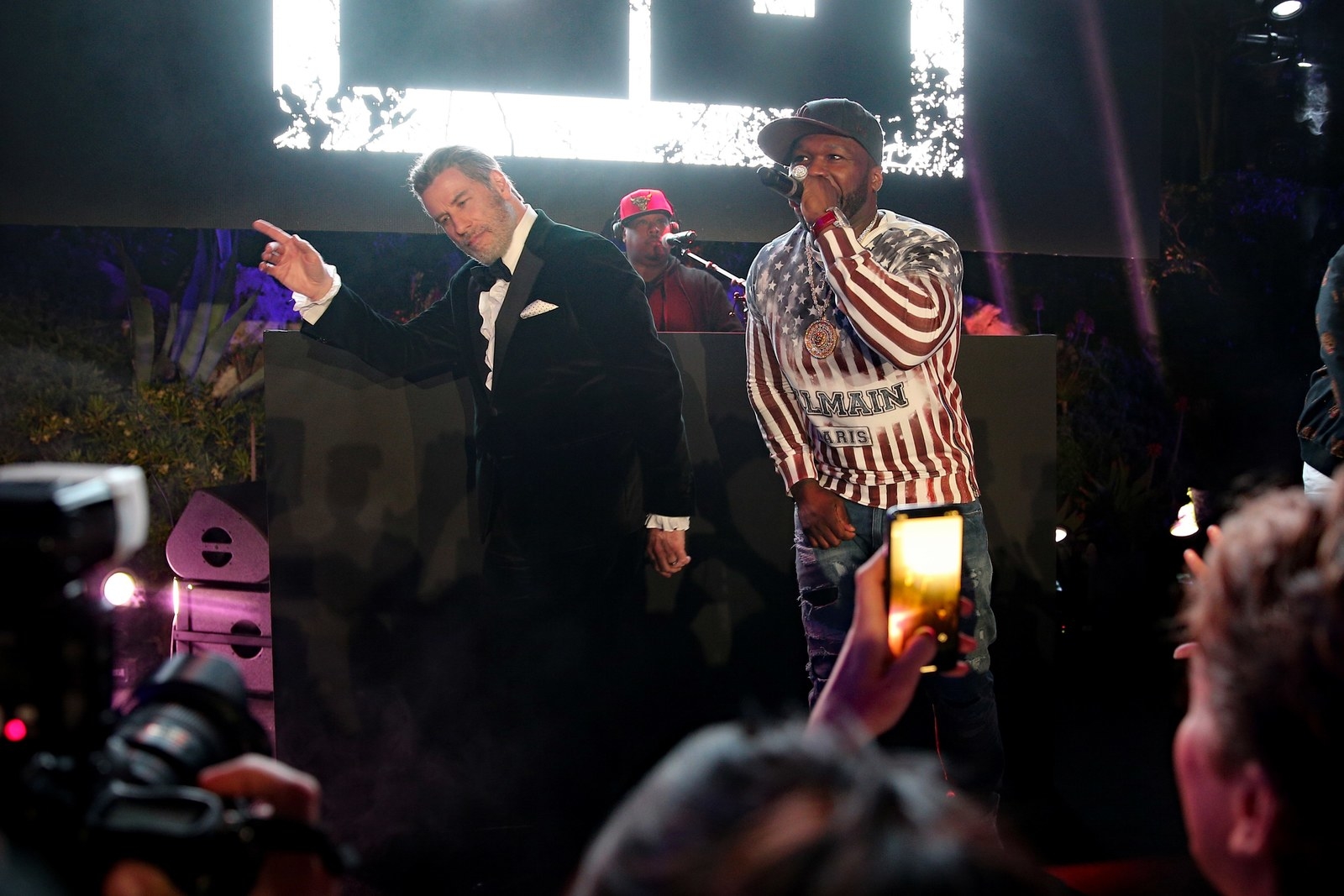 ...I'm getting intense Saturday Night Fever flashbacks.
Just when you thought you'd seen it all. Now when do we get George Clooney doing the "Single Ladies" choreography?