Jessie J is currently receiving criticism after old headlines about her bisexuality re-emerged on Twitter recently.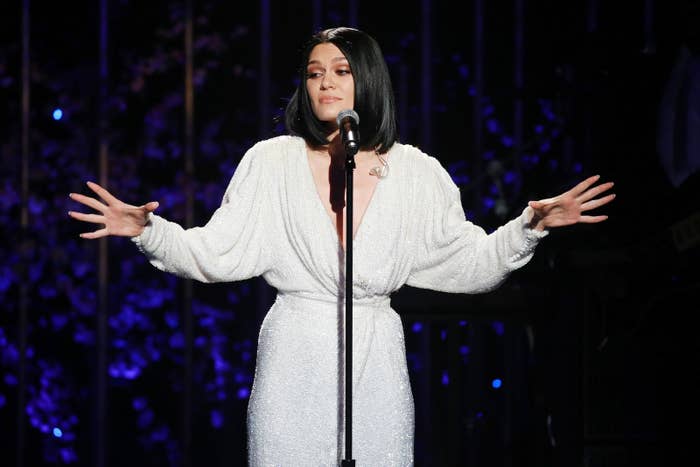 The headlines, dating back to 2014, reveal that Jessie revoked her bisexuality, saying in an interview: "For me, it was a phase."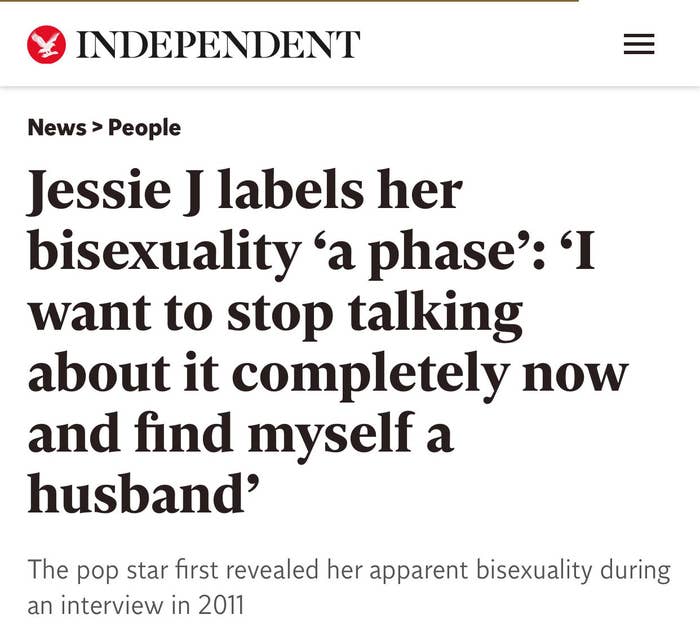 She continued:
I did talk about it, and I was open about it, and I do support being lesbian/gay/bisexual/transgender - love who you want. That's what I'm doing. I don't regret anything I ever said, but I never knew back then that whatever I said became a fact that I couldn't change. I'm just so bored of it, and that's kind of it – I want to stop talking about it completely now and find myself a husband.
However, despite the headlines originating from five years ago, a tweet re-emerged and fuelled fresh criticism.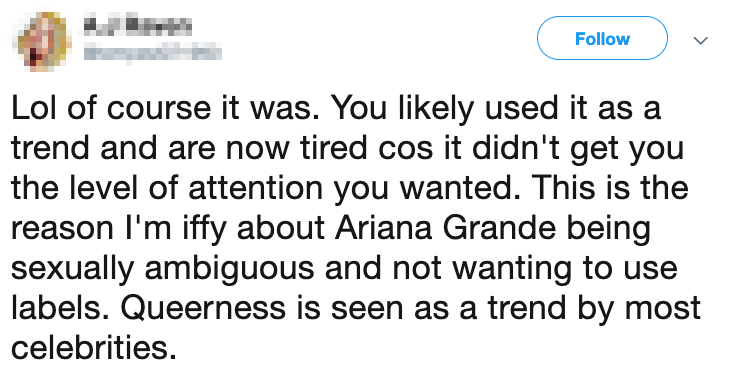 People accused the situation of being damaging to bisexual visibility, as well as perpetuating negative stigmas.

Others were just confused why the criticism was coming back around, considering the headlines were from so long ago.

However, the drama only got worse when seemingly photoshopped pictures began circulating online, claiming that Jessie had started talking about the situation again.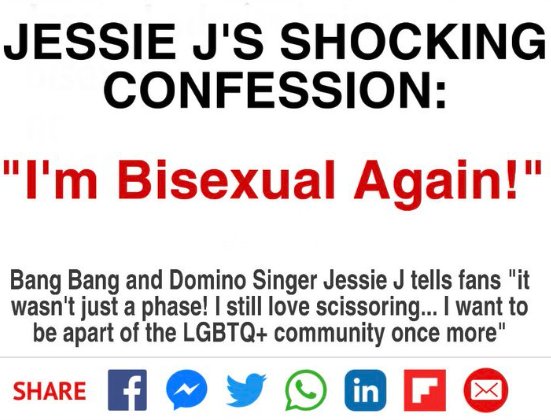 As well as photoshopped headlines, an Instagram story, which had apparently been recently posted by Jessie, also appeared. It claimed that she had now come out as gender fluid, saying: "Sometimes I'm gay and sometimes I'm lesbian but not bi."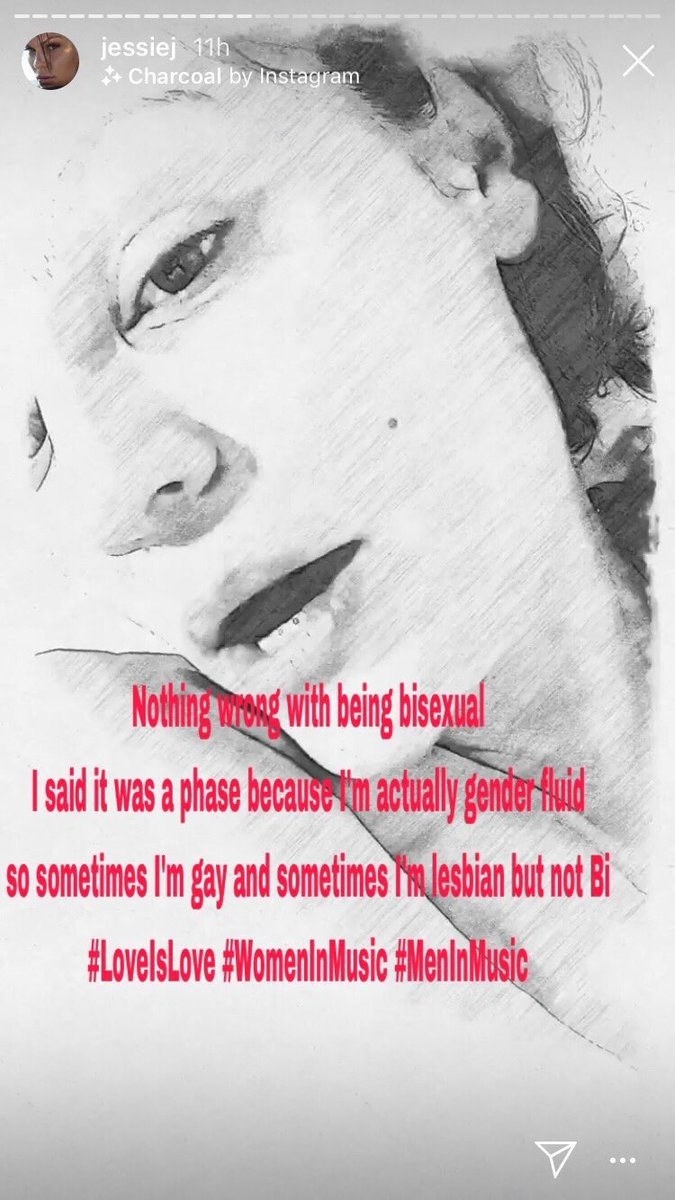 However, the caption appears to have been edited over a recent video that Jessie posted to her Instagram story. Fans also called out the screenshot for being photoshopped.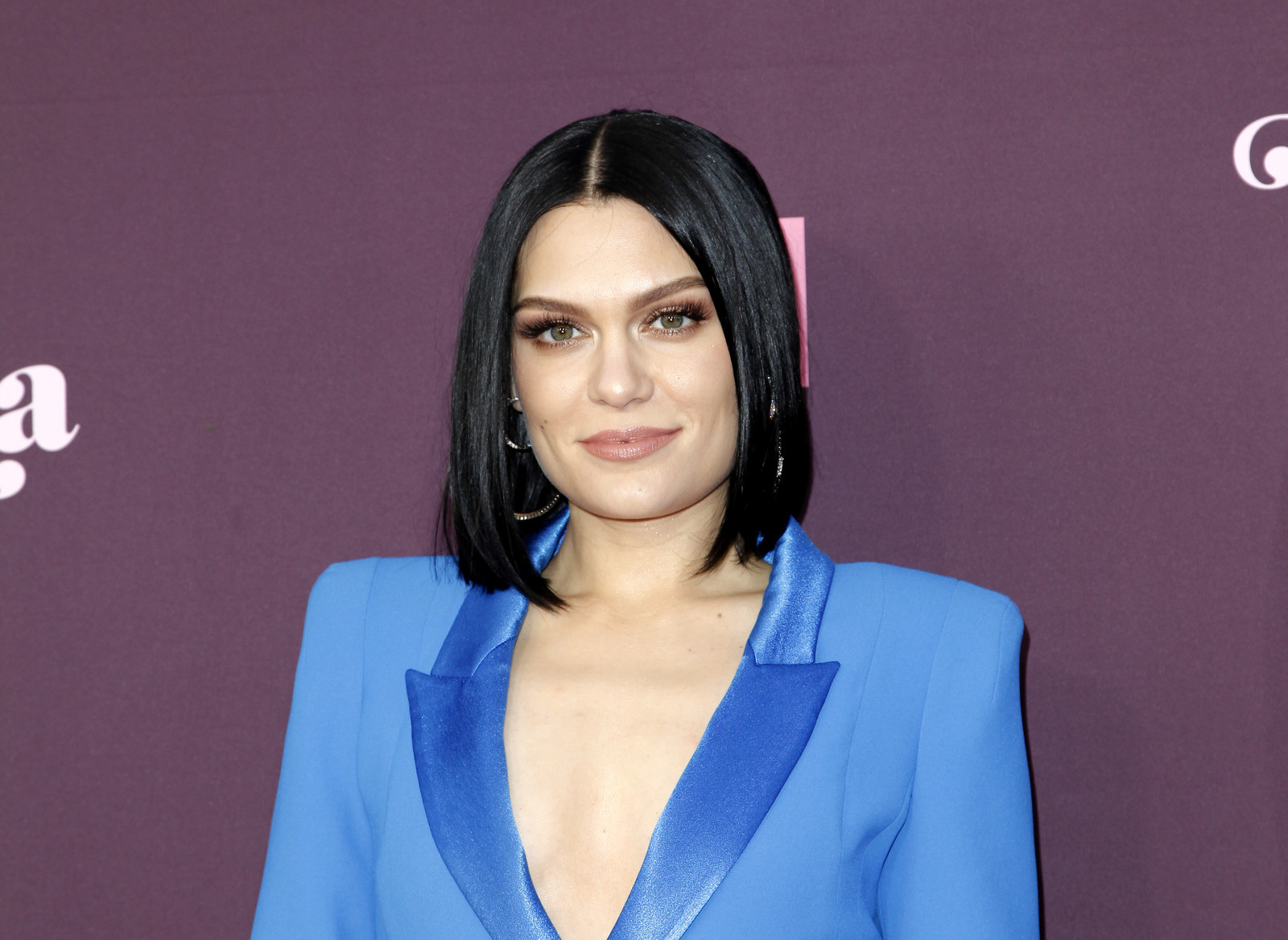 Representatives of Jessie J have been contacted for contact.