I'm sure you've heard of Jeffree Star — as one of the biggest makeup artists on YouTube, it's pretty hard not to know who he is.
With more than 13 million subscribers on the site, 11 million on Instagram, and three million on Twitter, it's fair to say Jeffree has a lot of fans. However, he recently came under fire for dragging one of them after they tried to use him for self-promotion.
It all started when Jeffree congratulated someone on scoring a job at Ulta Beauty, a store that stocks Jeffree's makeup collaboration with Morphe.
One of Jeffree's fans took the opportunity to try and promote their work, replying to the tweet with a recent picture.
However, Jeffree clearly wasn't happy with the tactic. In a series of now-deleted tweets, he called Keanu Balani out for "making this about you".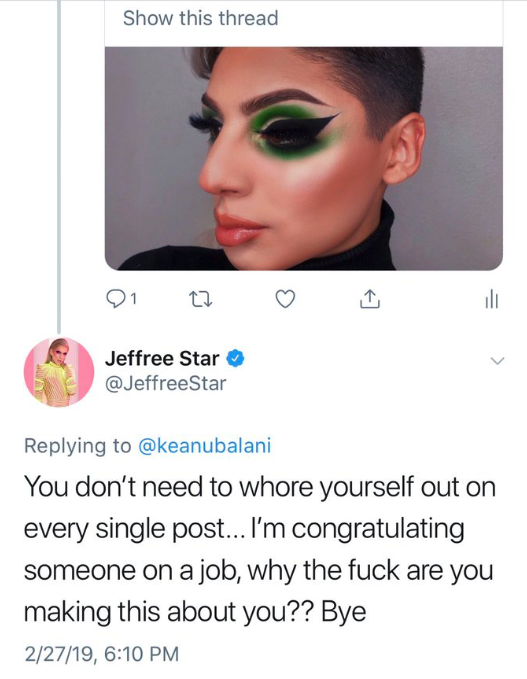 When Keanu replied and said it didn't feel good to be talked to like that, Jeffree replied once more, referencing his own career ascension.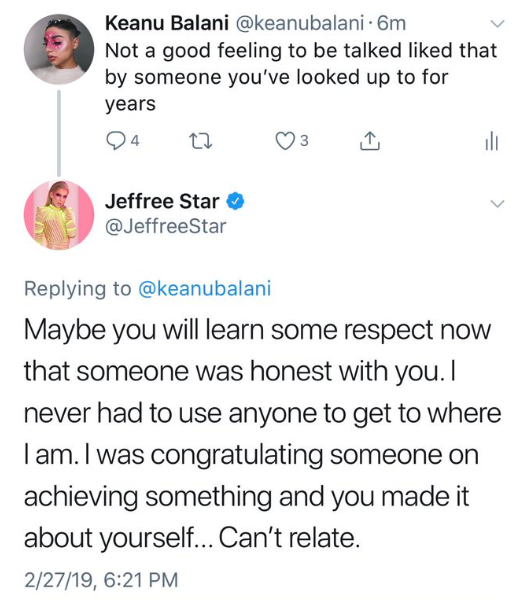 Posting the deleted tweets, Keanu said he'd spent "hundreds of [his] own hard earned minimum wage dollars" on Jeffree's products and was only trying to make something of himself.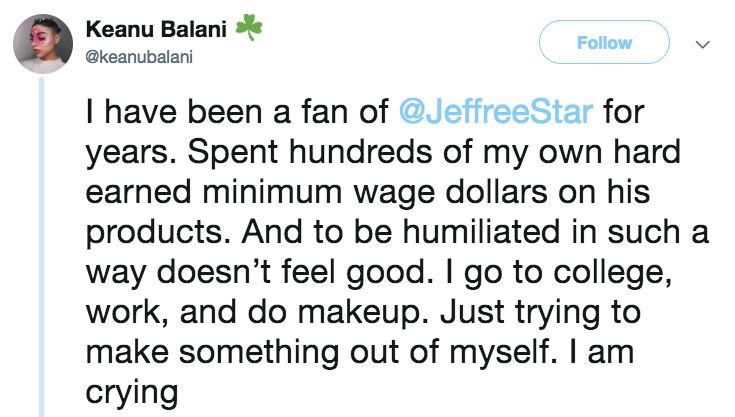 Others soon saw the screenshots and voiced their opinions, criticising Jeffree for his response to the fan.
Adding more drama to the situation, another Twitter user then claimed to have also had a not-so-pleasant interaction with Jeffree, which apparently resulted in getting blocked.
However, while some criticised Jeffree for his actions, others saw fault on both sides.
In fact, many people defended Jeffree's reaction.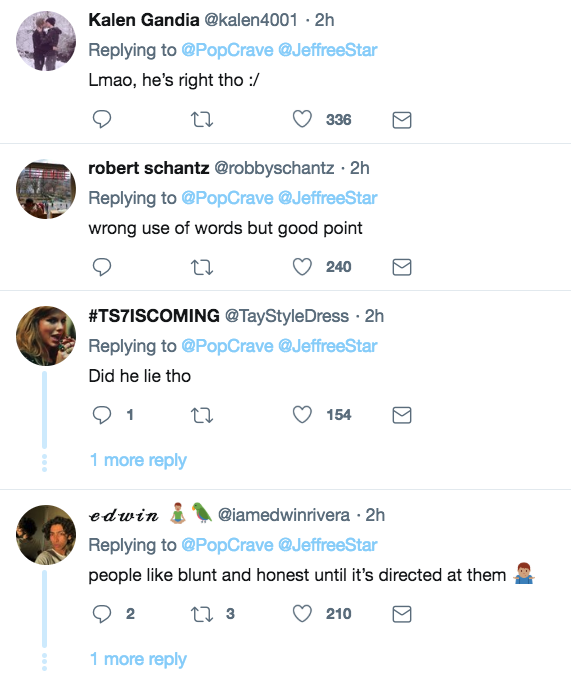 Keanu responded to one person who suggested it might've been a little inappropriate, saying: "In hindsight wish I never did it."
Jeffree himself doesn't appear to be too bothered by the situation, replying to a tweet that seemed to reference the drama.
BuzzFeed have reached out to reps of Jeffree Star for comment.