Jason Momoa Found An Alternative Use For His Dadbod — A Billboard To Spread An Important Message
After being asked about body-shaming comments, Jason decided to flip the script and use the negativity for good.
Jason Momoa is using his much-talked-about dadbod to protest an important issue in Hawaii and it's definitely catching people's attention.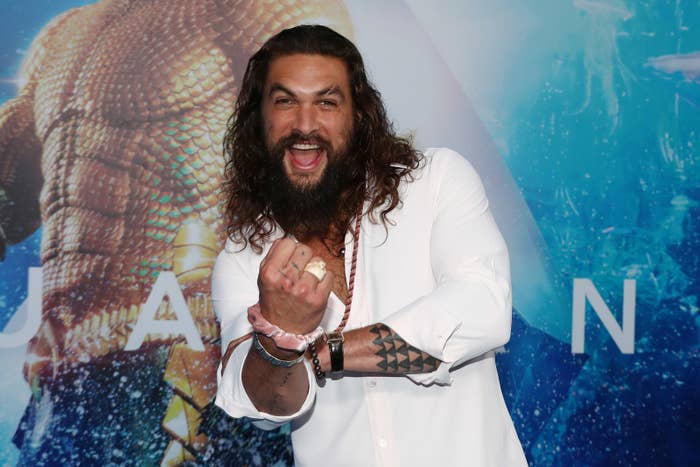 It all started when Jason recently took to Instagram to protest against the building of an astronomical observatory and 30-metre telescope in his birthplace of Hawaii.
The telescope has been a cause of controversy recently as people object to it being built on Mauna Kea, a mountain considered sacred by Hawaiian locals.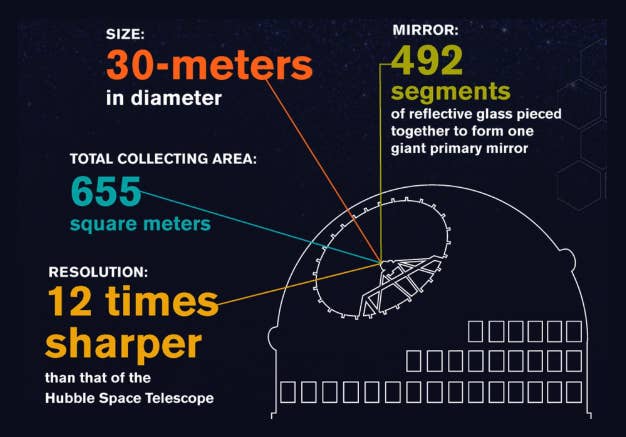 Taking to Instagram to post pictures from a recent protest, Jason wrote the message "TMT + Canary Islands = discovery" across his body. His son had a similar message, saying: "TMT + Mauna Kea = desecration."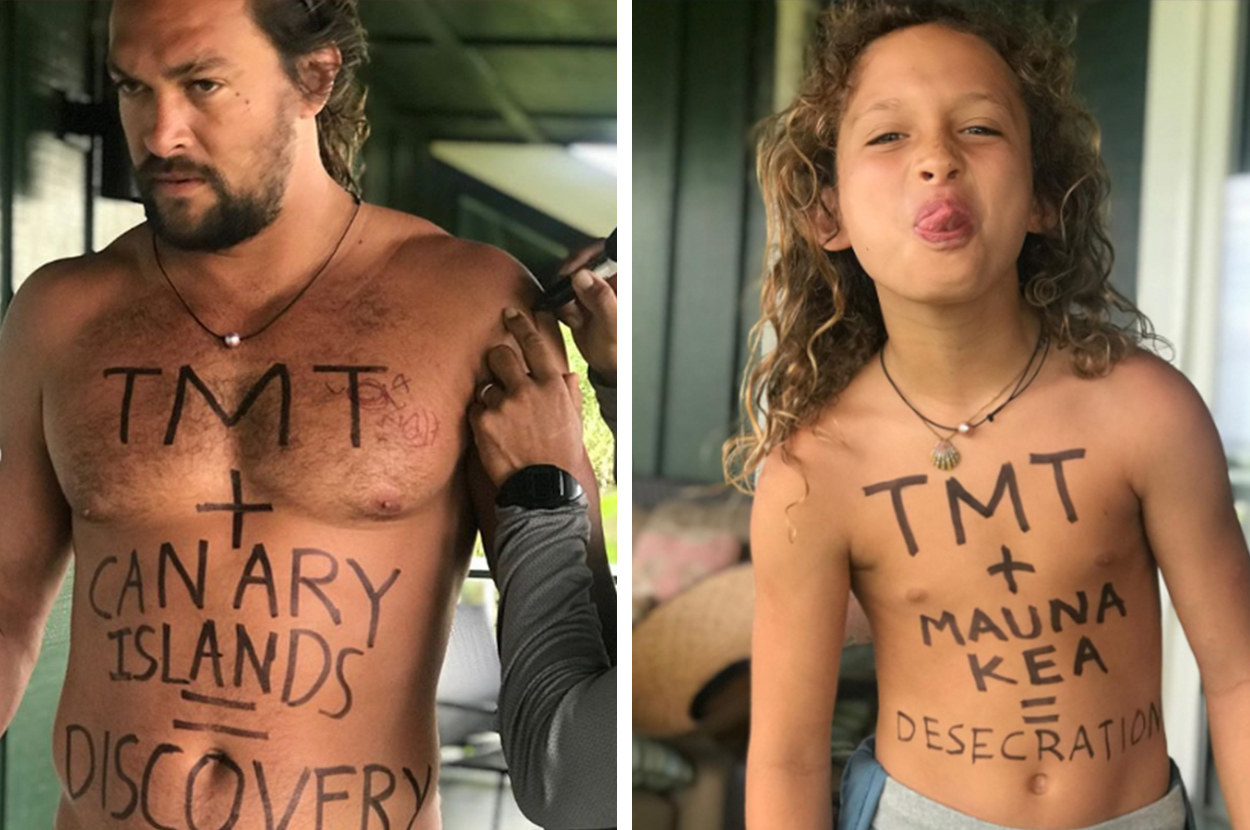 "We are the resistance we will never give up," Jason continued in the Instagram caption. "Please leave [our] Mauna alone. You have taken enough from our people."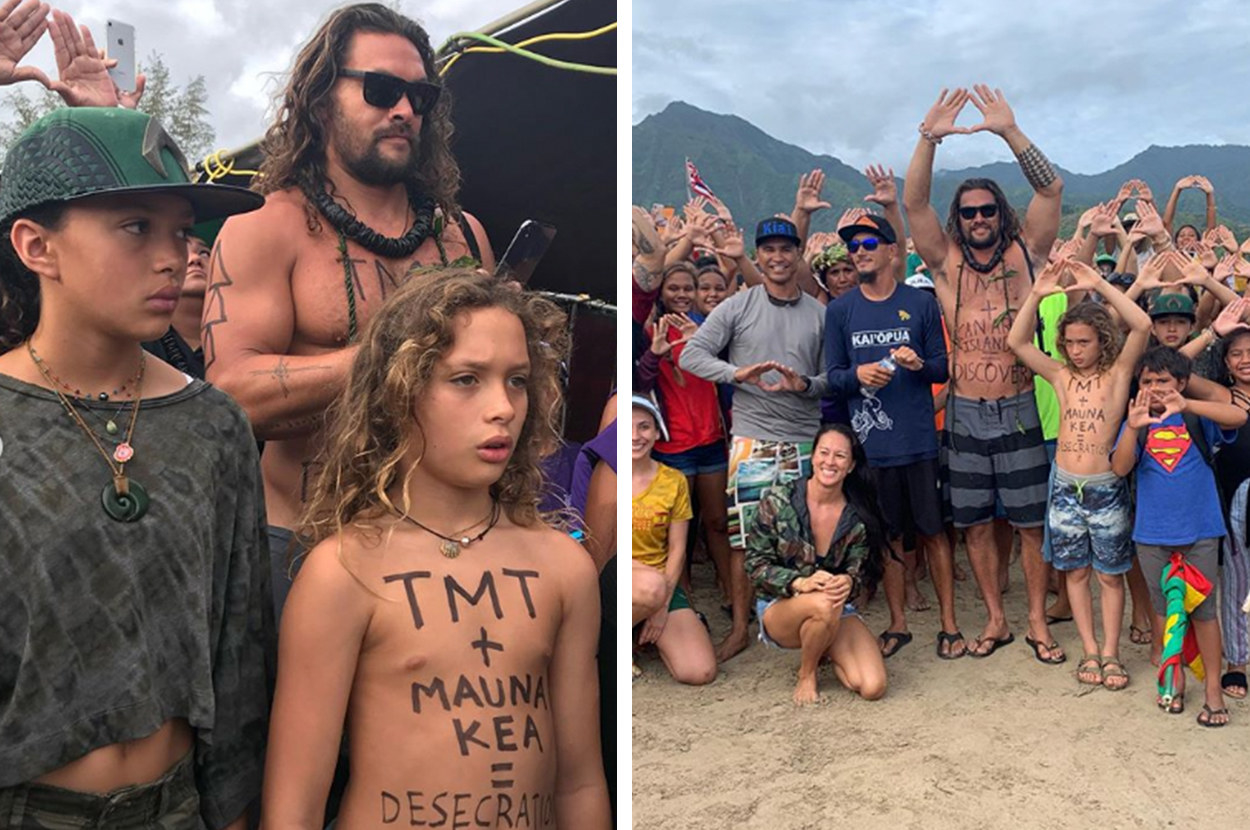 But Jason also used the opportunity to poke some fun at recent body-shaming comments, adding #DadBodIsAGreatBillboard to the post.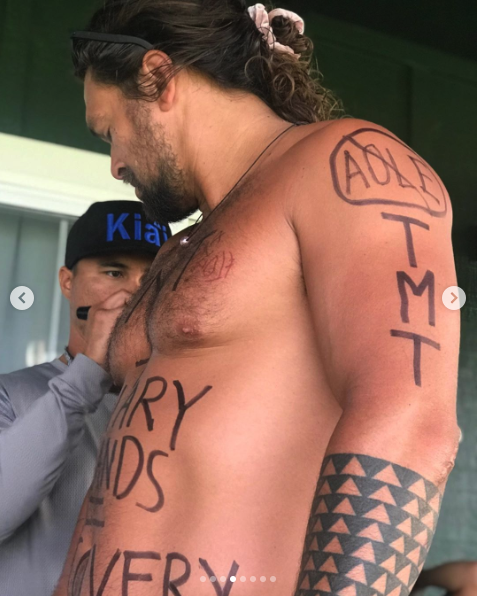 You might remember that Jason was recently the subject of a body-shaming debate on social media after he was pictured on vacation in Europe with his family.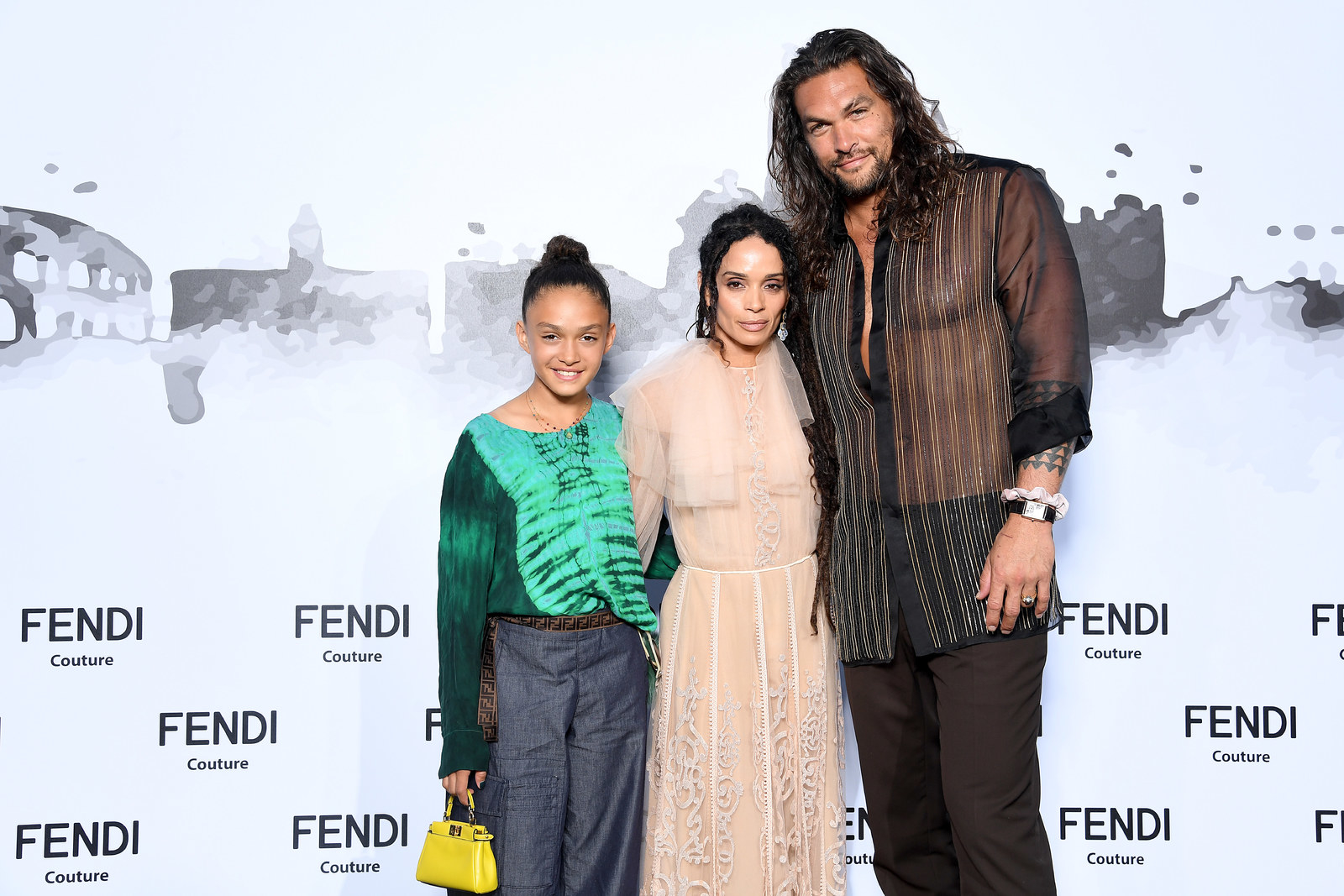 However, Jason didn't appear to be paying the haters any mind when he was recently asked about the comments. Instead, he patted his stomach and told TMZ how great his birthday cake had been.
You can read Jason's full Instagram caption here:
We are the unexpected we are the resistance we will never give up #kapualoha #kukiaimauna TMT you are welcome in Canary Islands the conditions are better and you are welcome there even better the best conditions Morocco but if no one wants u TMT than shoot it to space Please leave or mauna alone. You have taken enough from our people monarchy overthrown. Leave us alone. NO is NO. #dadbodisagreatbillboard #mahaloTMZfortheidea #rebelforlife #wearerebels #MOMOAZ Aloha j.