Jared Leto Has Lost The Replica Of His Head That He Took To The Met Gala Which Isn't At All Concerning
*Kris Jenner voice* This is a case for the FBI.
If you happen to be wandering around, minding your business, and you stumble across Jared Leto's decapitated head, please don't panic. It's just lost and needs to find its way back home.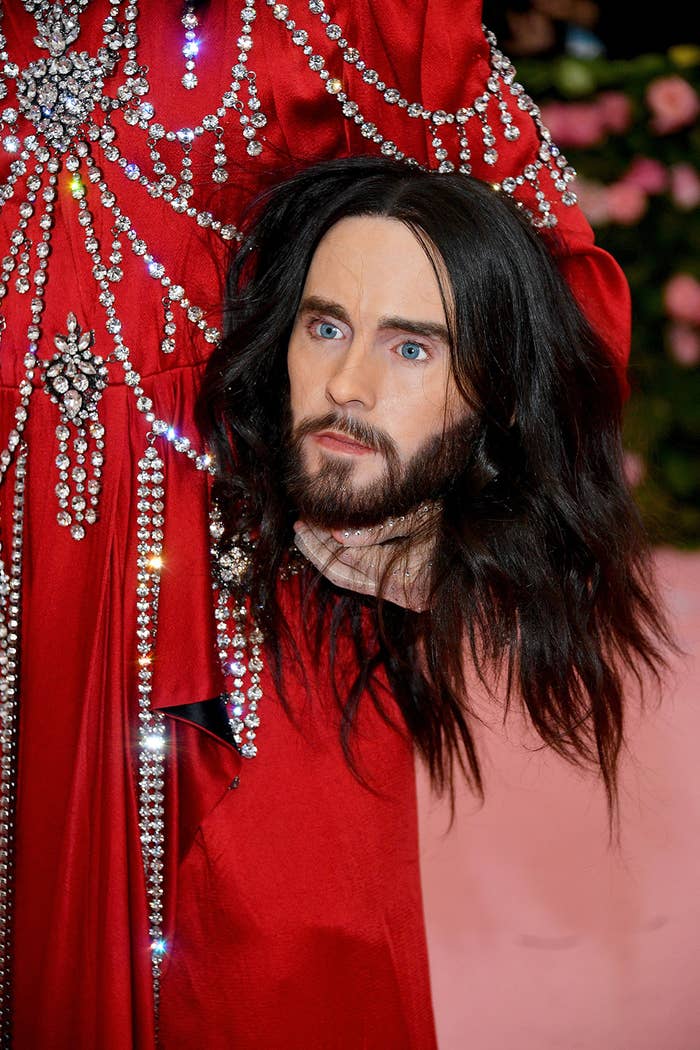 Yes, you read that right — Jared Leto has lost his head. You know, the one he took to the Met Gala and scared everybody half to death with?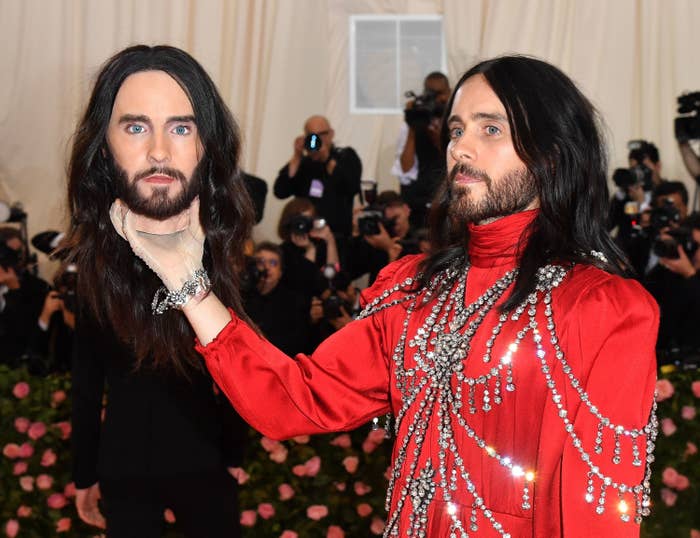 Jared's plus-one was a central topic of the Met Gala this year because, sure, we expect to see a head on your shoulders, but seeing the exact same one in your hands screams witchcraft and bad energy that I personally want no part of.
But, according to the singer, he doesn't actually know where the head has disappeared to now, which isn't at all concerning.
"Honestly, I have no idea," Jared said when asked by GQ what he'd done with the head after the event. "I think someone may have stolen it."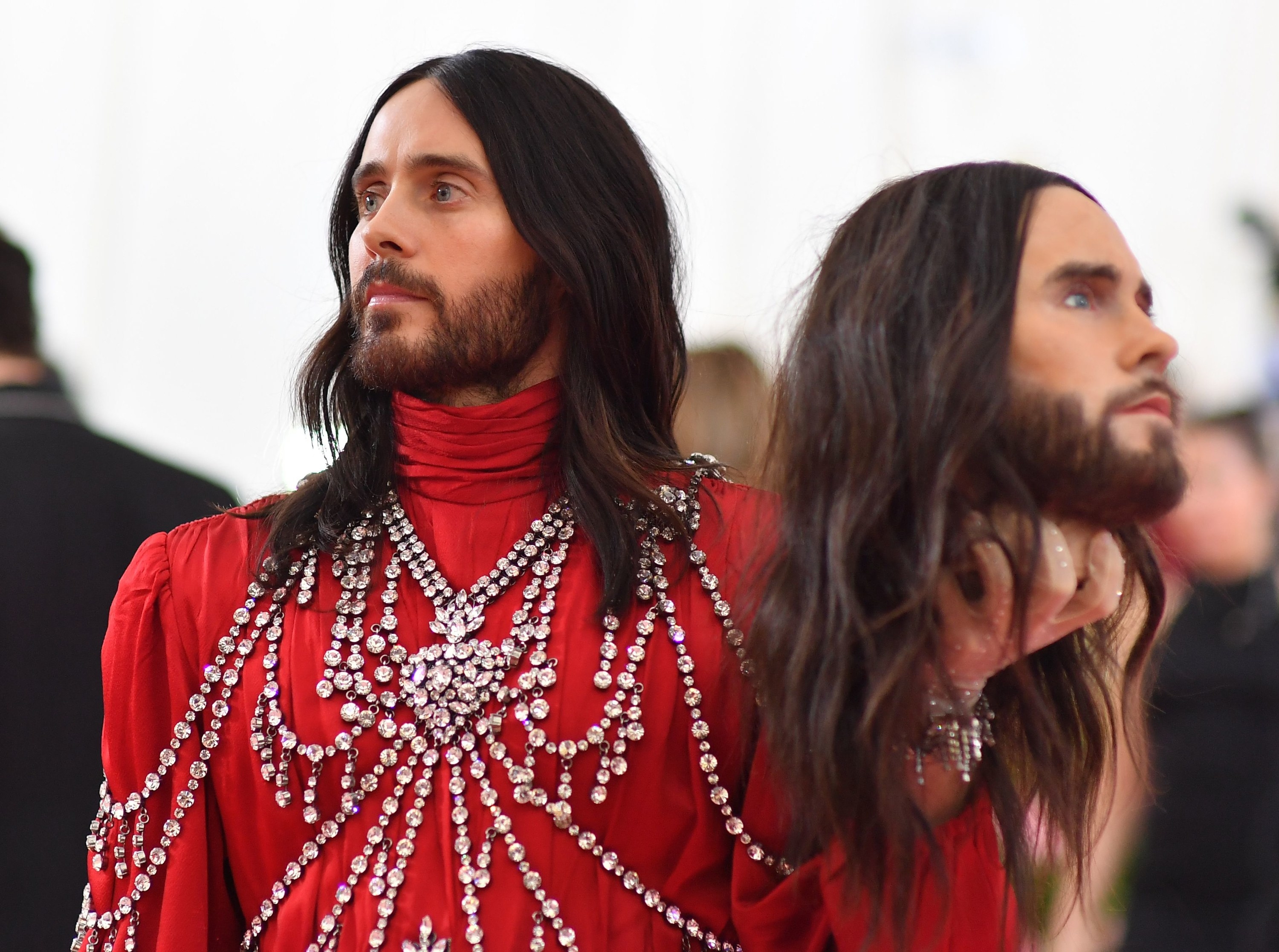 Now, I'm not in the business of accusing people without factual evidence, mostly because I do not want to be sued for, like, defamation of character or whatever.
But I would like to raise some suspicions and state some facts. For example, Shawn Mendes, Kendall Jenner, Winnie Harlow, Cara Delevingne, and Jimmy Fallon were all pictured holding the head and looking pretty captivated by it.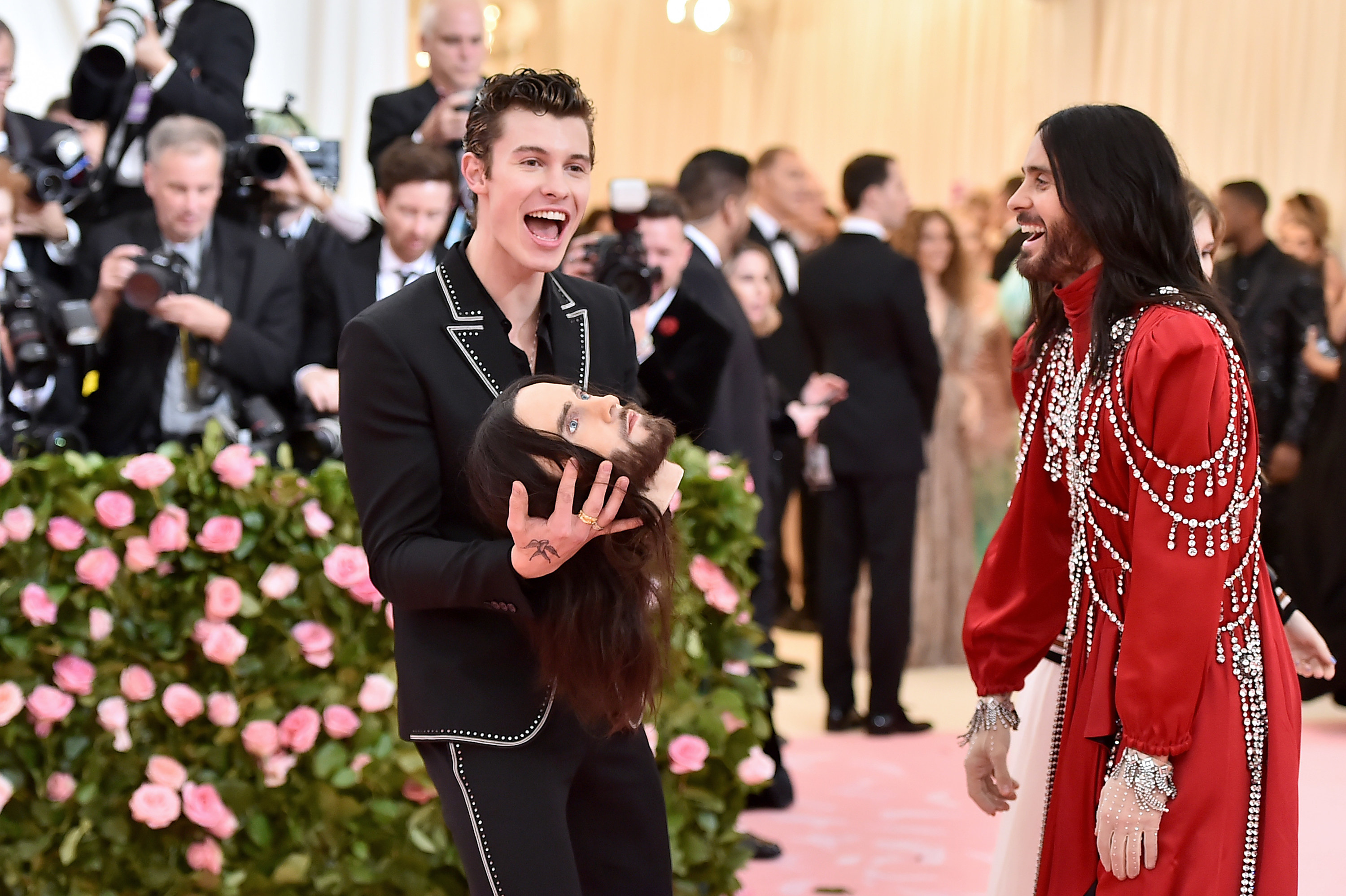 And a quick scout of Getty Images shows that Jeff Bezos, Kylie Jenner, Kim Kardashian, Kanye West, Salma Hayek, Michael B. Jordan, Katy Perry, Lupita Nyong'o, and Ezra Miller were all in close proximity to the head throughout the night.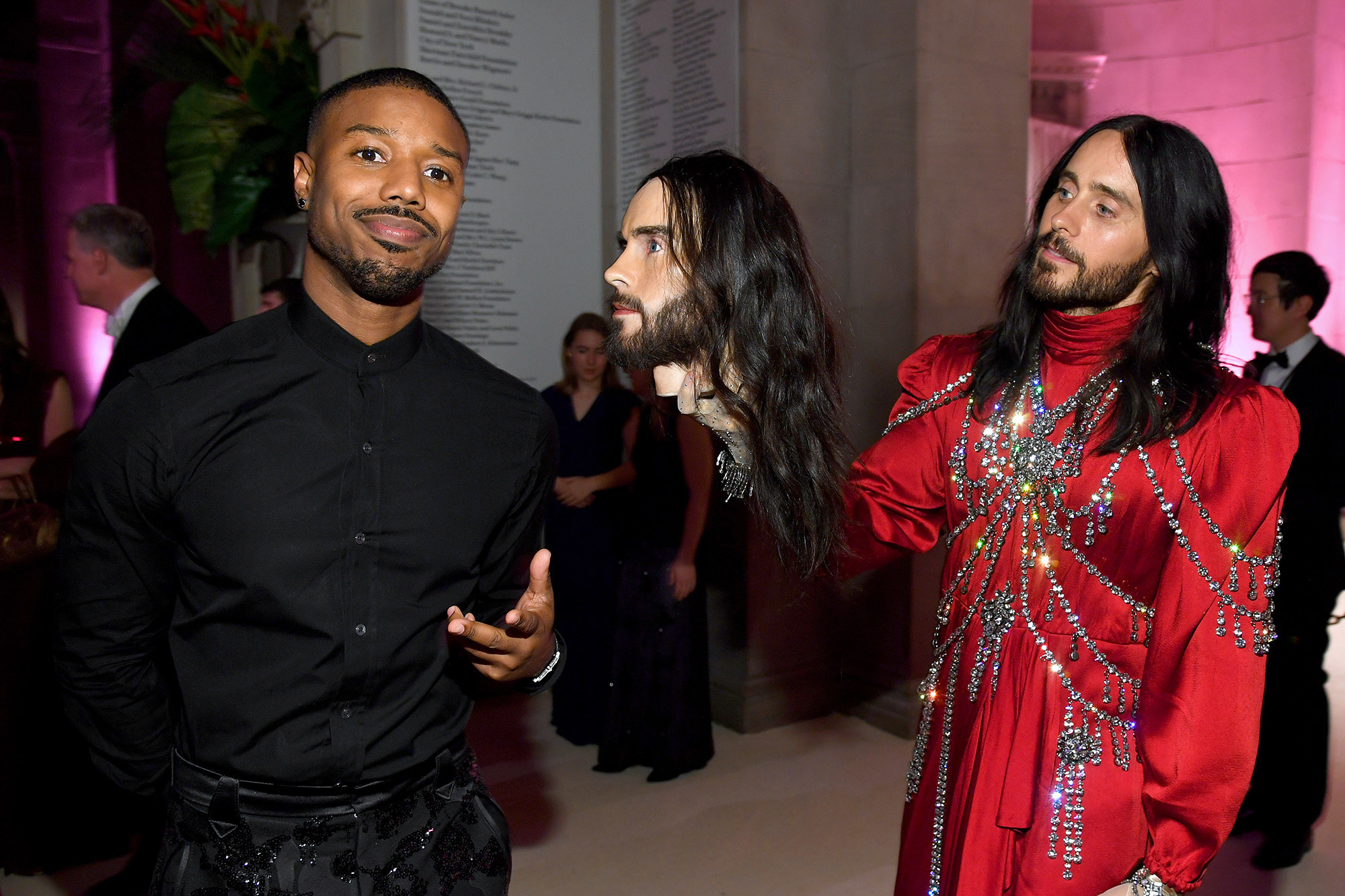 Anyway, apparently there's a reward for the safe return of the head, so keep your eye out people! According to Jared, if you find the head and take it to your nearest Gucci store, you will get "a pair of dirty sneakers" in exchange, so it's all to play for.
So, happy hunting, folks!