We're barely a week into 2019 and we already have a strong contender for Meme of the Year. You've heard of the Fiji Water Girl, right?
The meme was born at the Golden Globes recently when people noticed that the same girl, carrying a tray of Fiji Water, appeared to be photobombing celebrities on the red carpet.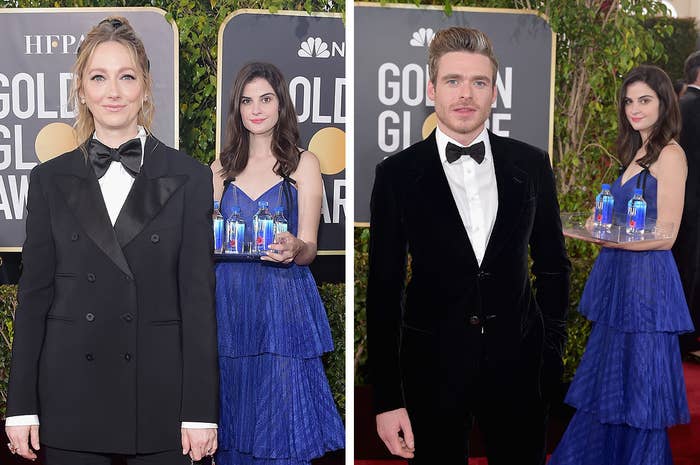 She was everywhere!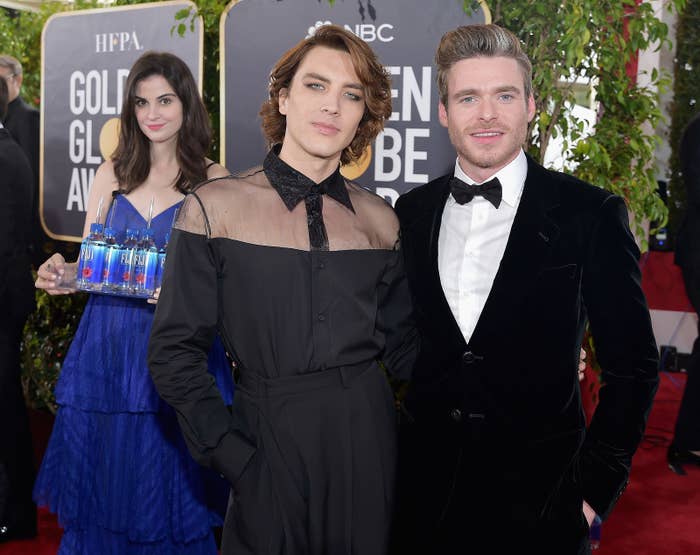 But although the internet loved Fiji Water Girl, whose real name is Kelleth Cuthbert, there was one person who wasn't such a fan — enter Jamie Lee Curtis.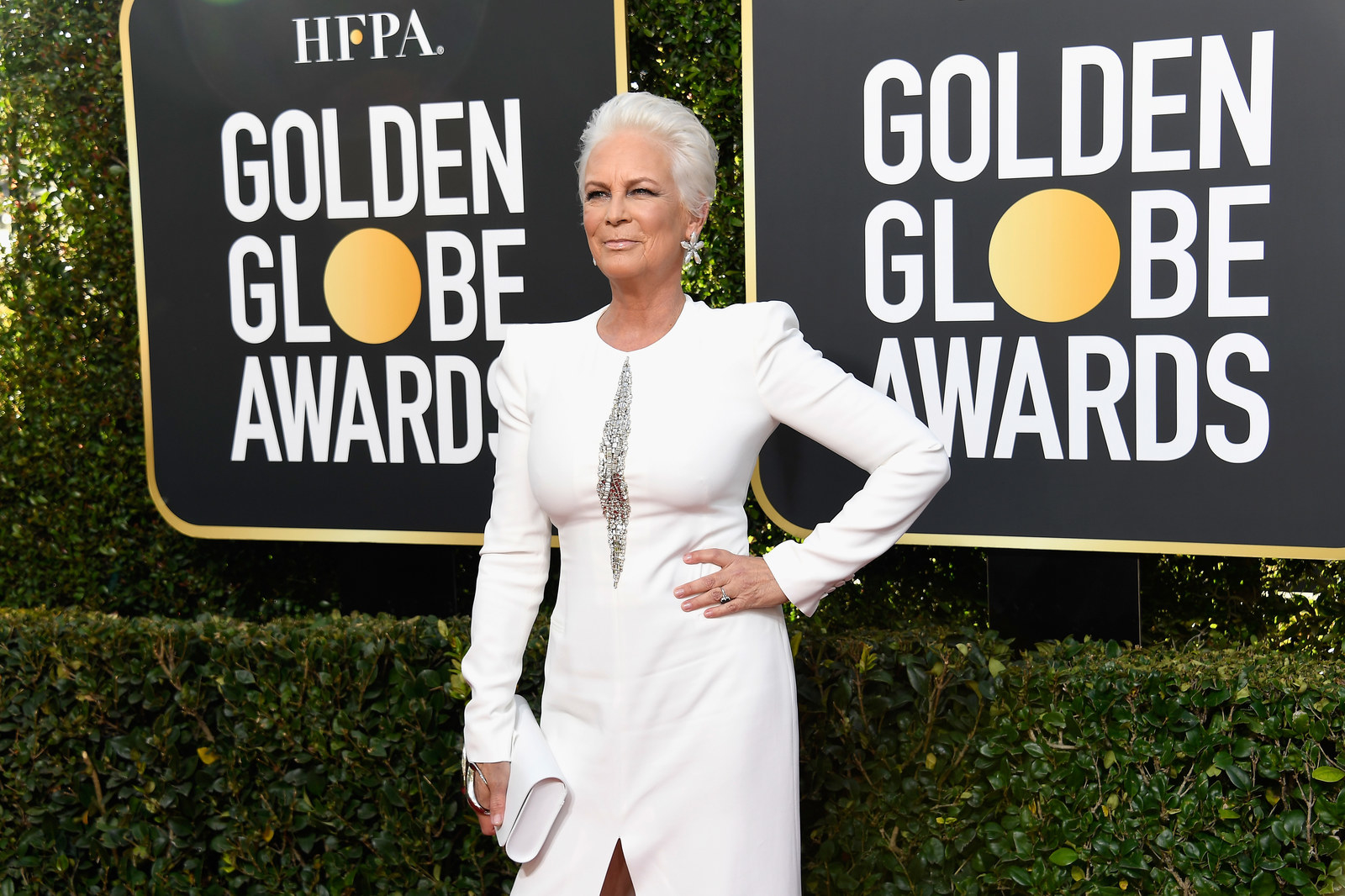 Jamie was one of many stars to attend the Golden Globes, and also one of many who got photobombed.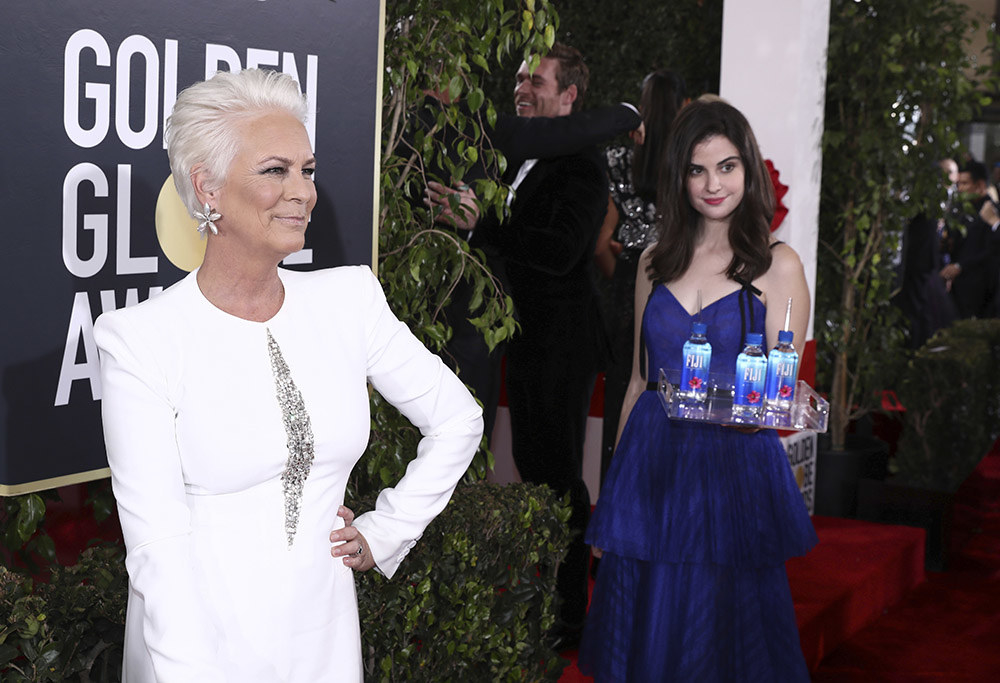 And when she saw a picture of herself on the internet that captioned her as "in danger of being upstaged" by Kelleth, Jamie decided to set the record straight on Twitter.
"I specifically moved away from the blantant Fiji & Moet promotions," she said. "I moved as I didn't want to be doing advertising for either."
However, other celebs seemed to find the funny side. Lili Reinhart even called it "the best publicity stunt ever pulled".
And it doesn't look like Kelleth is letting Jamie's stern words get to her. In fact, she just appeared in an E! News Instagram video where she jokingly accepted the award for Best Supporting Actress on a Red Carpet.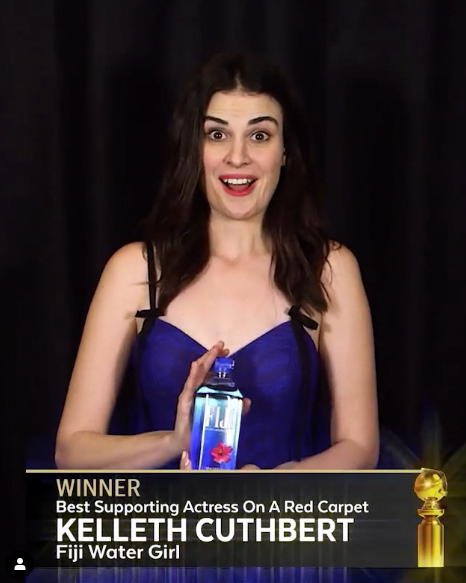 In her speech, she thanked Richard Madden "for giving me my start" as well as Dakota Fanning and Luke Evans "for allowing me the space to have my best angle".
Becoming the meme of the moment has its perks, of course. After her work on the Golden Globes red carpet, Kelleth was offered $100,000 by porn company xHamster to "Hydrate Performers".
I have no idea what that means, but either way, I doubt this is the last we've heard of Kelleth Cuthbert.