It Looks Like Jameela Jamil Just Dragged The Kardashians And The Media For Fat-Shaming Khloé
"If you're globally fat-shamed and taunted and insulted by everyone inside and outside of your family ... it can affect your inside substantially."
I think we all know by now that Jameela Jamil will never be shy about calling celebrities out. She's something of an expert at doing it.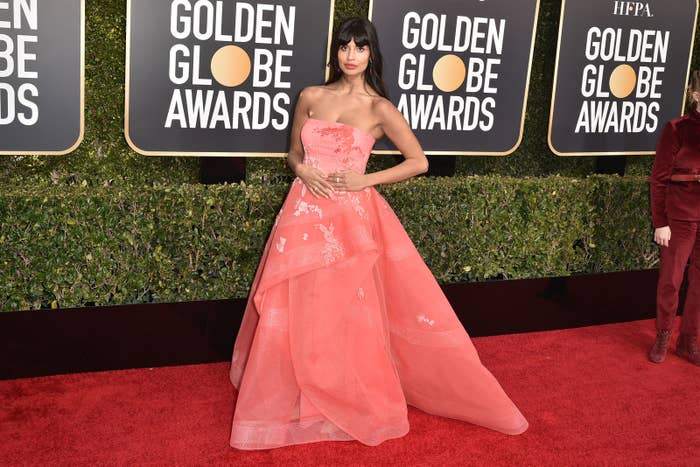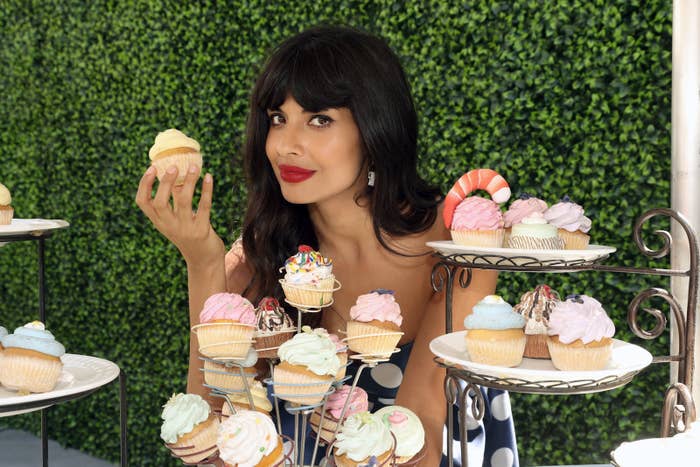 Now, Jameela is calling out Khloé Kardashian for a picture she uploaded to social media that said the "two things a girl wants" are to lose weight and eat.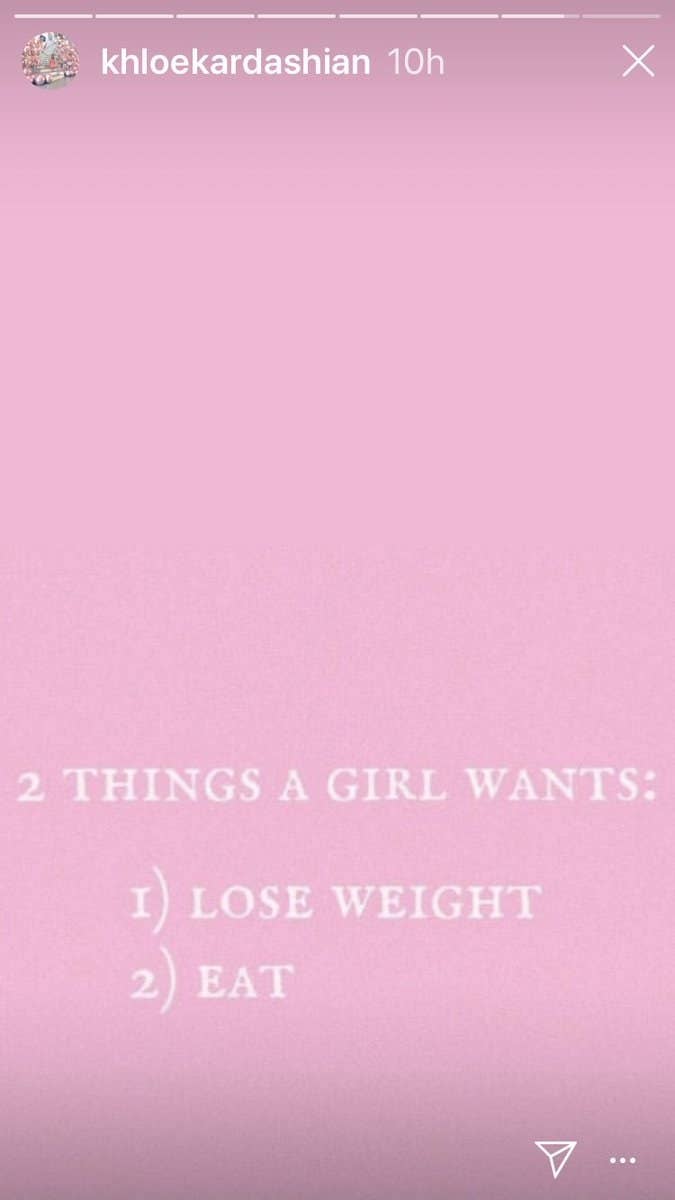 Posting a screenshot of the picture to Twitter, Jameela called Khloé a "poor woman" before condemning the "industry [that] did this to her".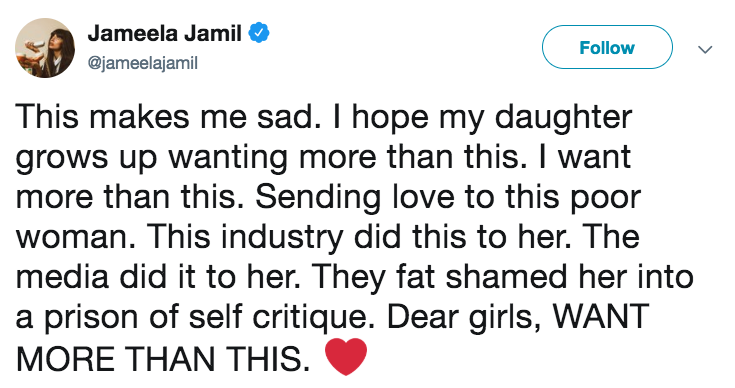 When somebody pointed out that we should take accountability for our actions rather than blaming others, Jameela stood by her original comment.
She then appeared to target the Kardashian family in general when she spoke about fat-shaming happening "inside and outside of your family" and how it has an everlasting effect.
Back in January 2018, Khloé actually opened up about her family pressuring her to lose weight because it was "really hurting the [Kardashian] brand".
[They said] "Khloé, you got to lose weight 'cause you're really hurting the brand. I'm a huge believer of it's not what you say, it's how you say it... I understand that was coming from my management side of my family, but it does hurt.
However, despite clearly feeling sorry for Khloé, Jameela ended the thread by calling her behaviour "extremely irresponsible".
Khloé and the rest of her family have yet to acknowledge Jameela's comments, but BuzzFeed have reached out to representatives of both for comment.