Jake Paul has responded to the backlash he received after suggesting that anxiety is "created" by the person who's experiencing it.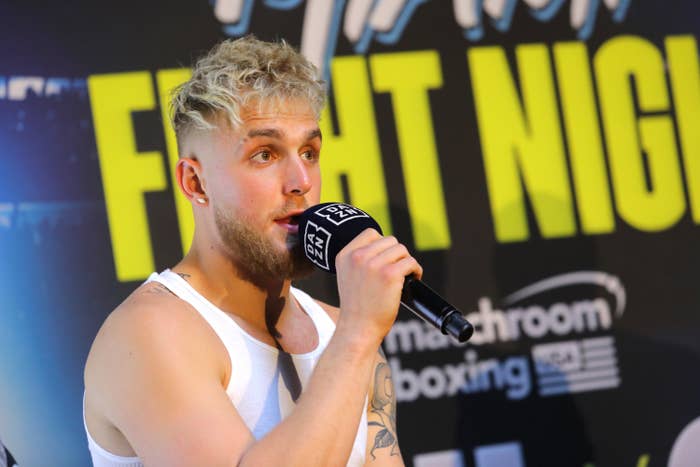 The YouTuber took to Twitter on Monday and opened up about mental health, saying in a since-deleted tweet: "Remember anxiety is created by you."
"Sometimes you gotta let life play out and remind yourself to be happy and that the answer will come," he continued. "Chill your mind out. Go for a walk. Talk to a friend."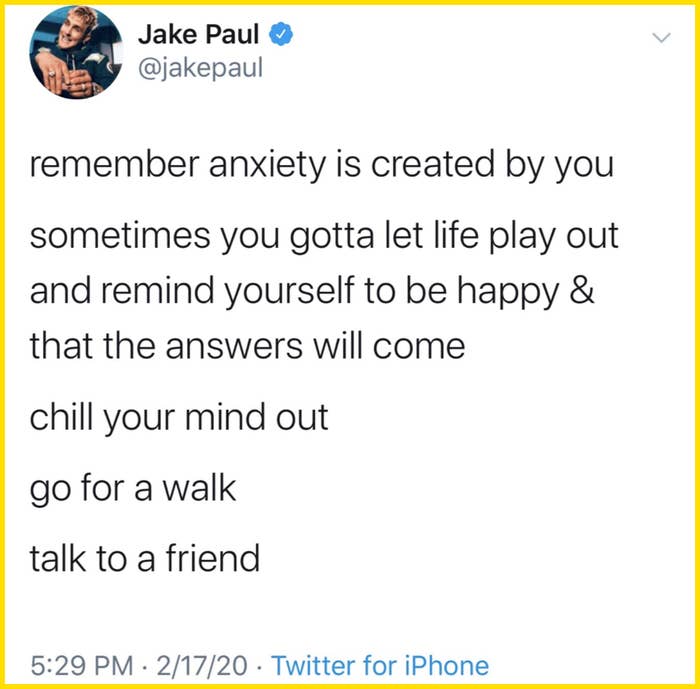 However, the tweet stirred up a lot of criticism, with people calling the comment "really harmful" and a "privileged take".
Others tried to defend the YouTuber before he eventually deleted the original tweet.
But now, Jake has taken to Twitter once again and responded to the backlash, opening up about his own mental health struggles and pointing out that he's "spreading more awareness".
He then directed followers to a link that gave more advice on "how to cope with anxiety".
However, some weren't happy with Jake saying that people were "clowning" his original statement, calling the original tweet "invalidating and shortsighted".
BuzzFeed has reached out to reps of Jake for further comment.