Venus Williams is one of the greatest tennis players of all time. She's honestly just fantastic.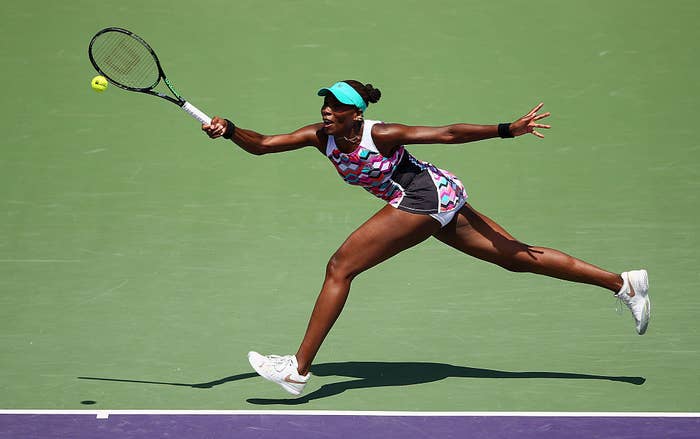 Now she's proved it once again by winning her Australian Open semi-final in three sets and reaching her first Grand Slam final since 2009.
She beat fellow American Coco Vandeweghe 6-7 6-2 6-3. The last time Venus reached a Grand Slam final was Wimbledon in 2009, and her last Australian Open final was 14 years ago, in 2003.
And let's just say her reaction was beautifully priceless.
In her post-match interview, Venus couldn't stop smiling.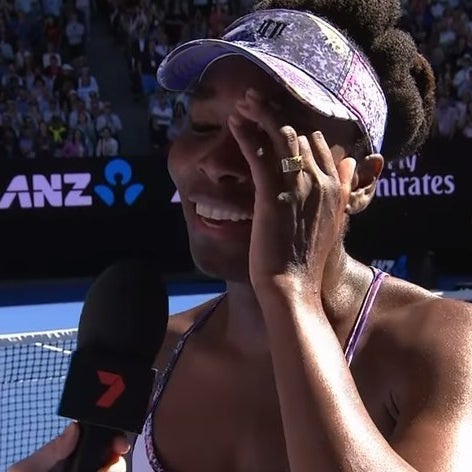 And she made it clear that she wants to keep going.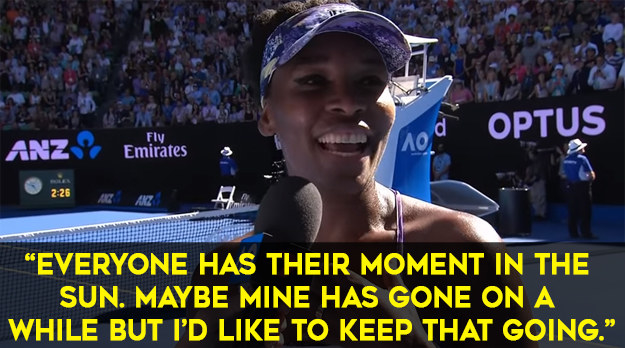 Venus's win is all the more heartwarming because it looked like she might've been close to retiring only a few years back.
Obviously the internet was super happy for Venus and people were pretty emotional about it.
And of course, Serena Williams also had some lovely words to say about her big sister.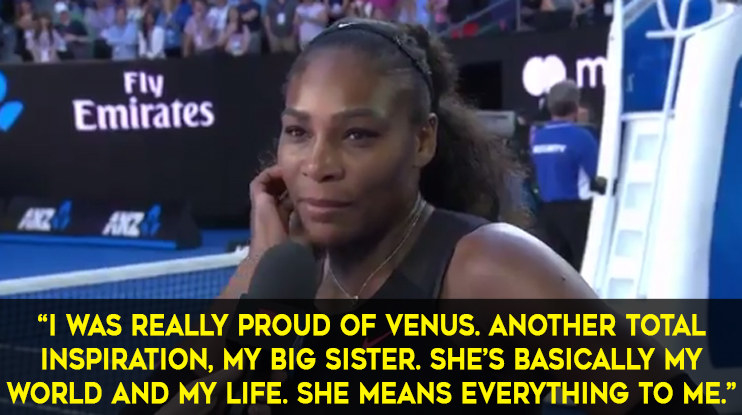 Serena won her semi-final match too, and people are super excited for a vintage Williams sister final.
We're just happy to see Venus happy.