Iggy Azalea Says She's "Disturbed" By Men's Reactions To Topless Photos Leaking On Social Media
"I feel blindsided, embarrassed, violated, angry, sad, and a million other things."
Iggy Azalea has revealed that she feels "blindsided, embarrassed, violated, [and] sad" after topless outtakes from a 2016 photoshoot were leaked online over the weekend.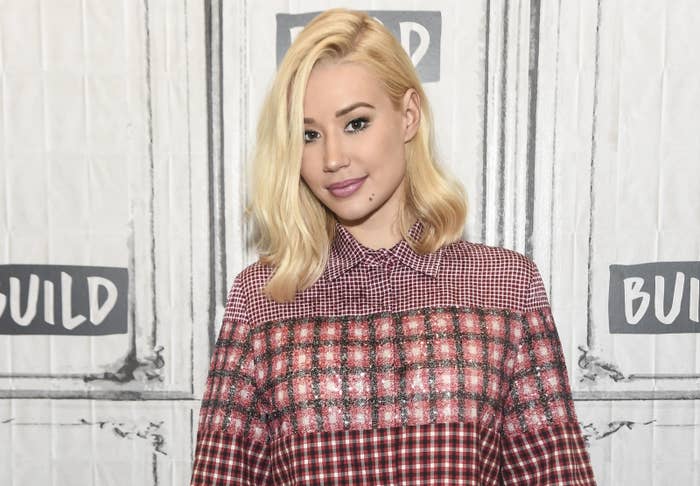 Reactivating her Twitter account, albeit temporarily, to release a statement about the pictures, Azalea said she was a "ball of negative emotions", adding that she'd never given her consent for the topless pictures to be released.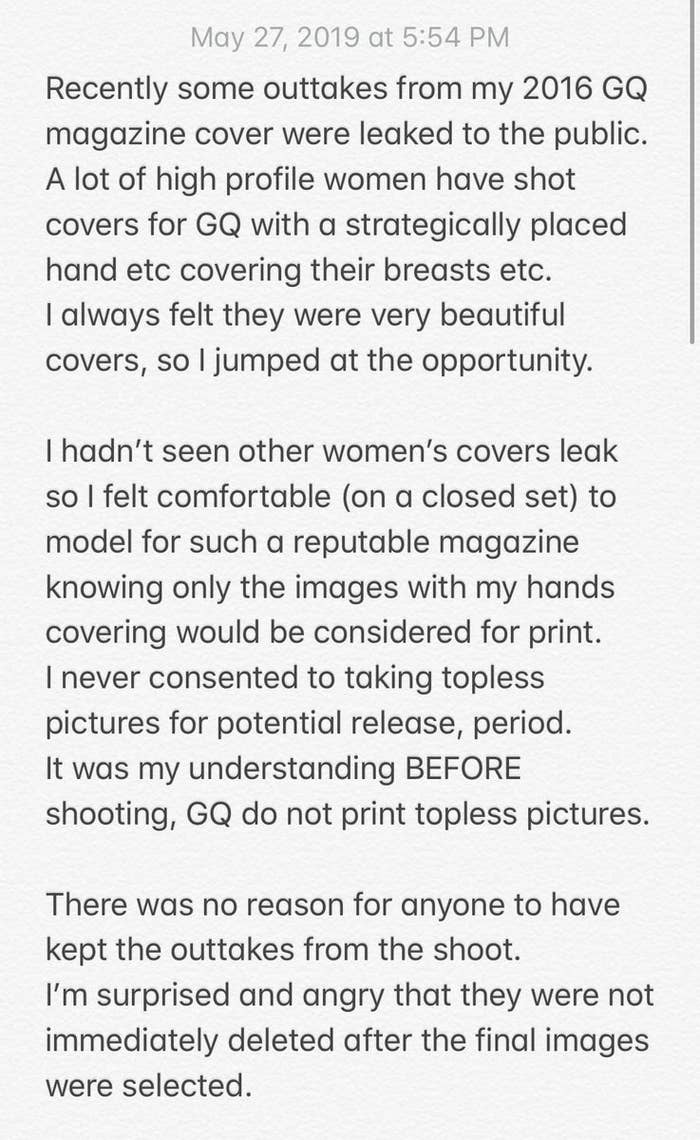 Azalea went on to slam the reaction to the pictures online, saying: "A lot of the comments I see from men in particular taking things even further and sharing their thoughts and fantasies in regards to my body has honestly disturbed me."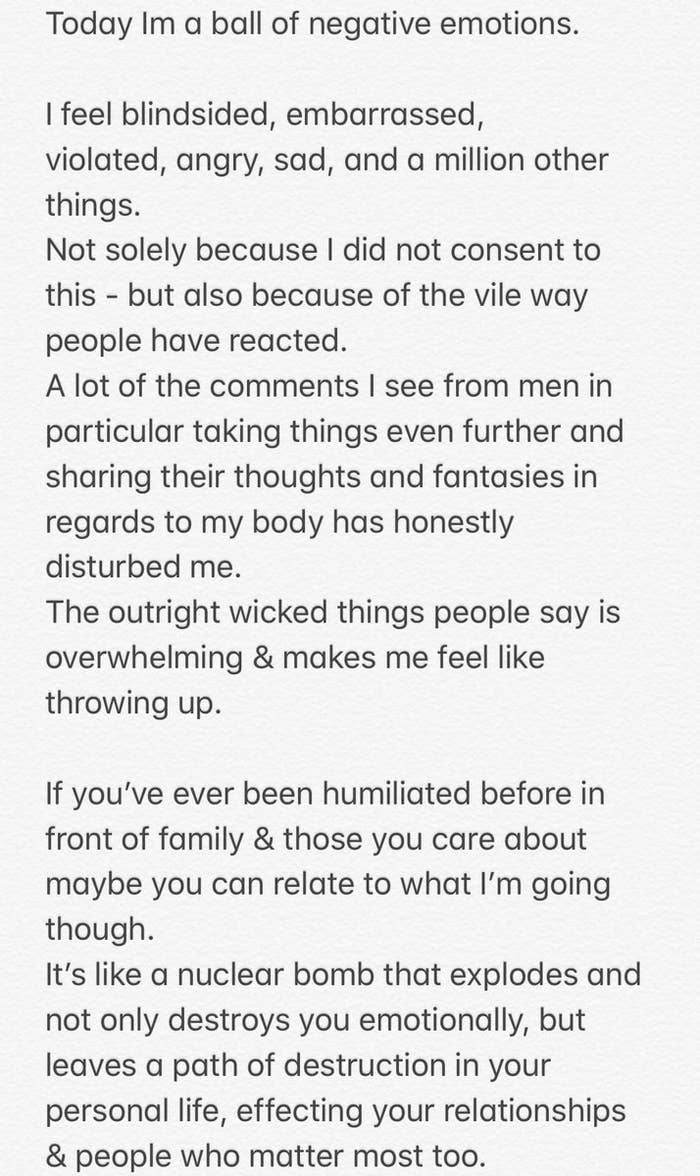 After saying that she intends to press charges once she finds the culprit, Azalea concluded her statement by asking people to "be kinder to one another".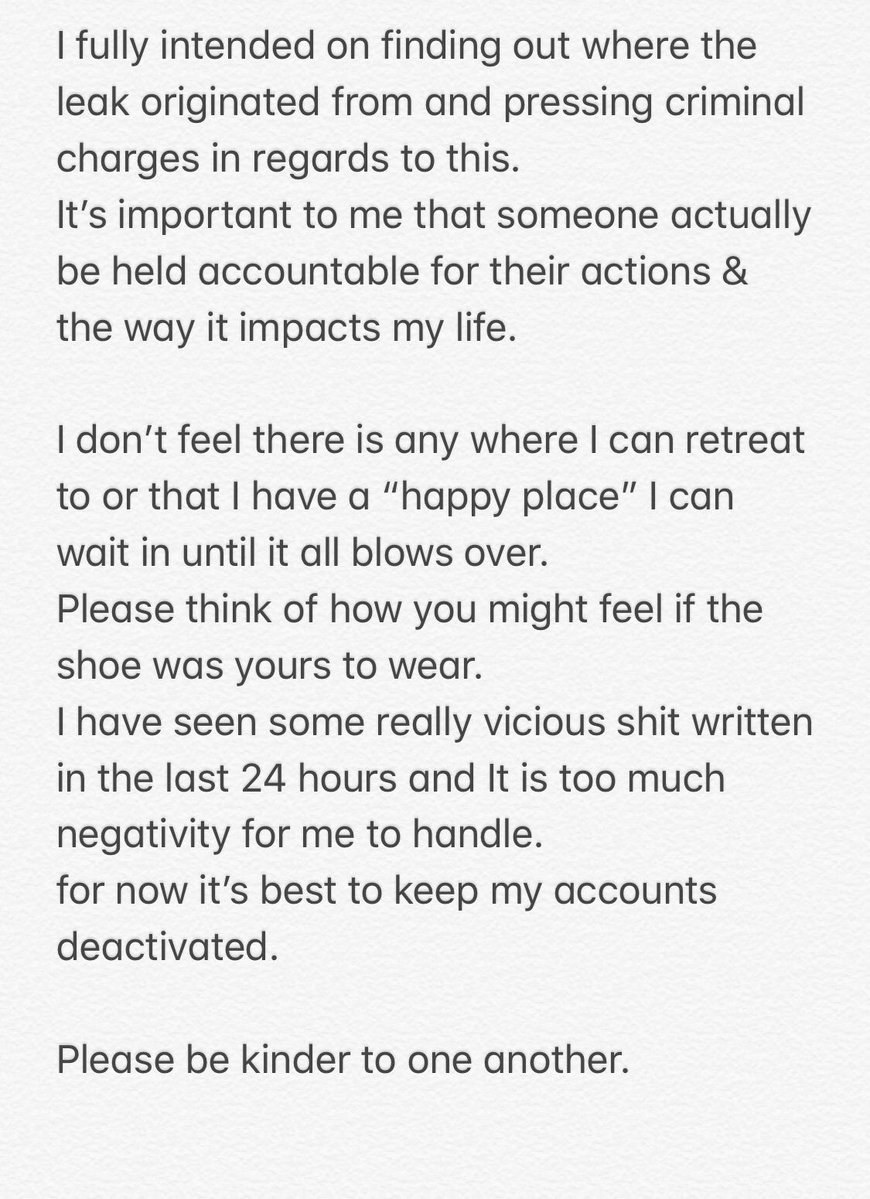 Nino Muñoz, the photographer behind the 2016 photoshoot, also responded to the leak. Posting a statement to Instagram, Muñoz said he was "outraged and saddened" by the theft and publication of the pictures, before offering his sympathies to all involved.
Model Gisele Bündchen left a comment of support under the statement, possibly defending Muñoz against criticism about how the pictures ended up online.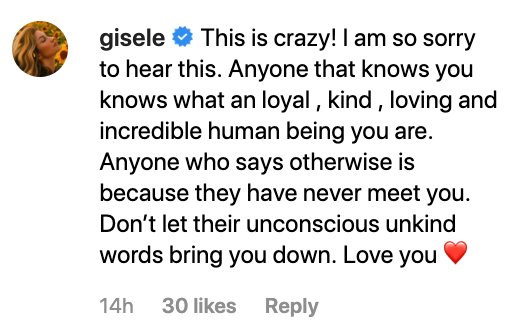 The editor of GQ Australia, Michael Christensen, also released a statement. Talking to , Christensen said:
We were very disappointed to learn that outtakes from a 2016 photo shoot which were not approved or intended for publication appear to have been stolen from the photographer. We understand an investigation is underway and join the condemnation of the publication of these images.
BuzzFeed has reached out to representatives of Iggy Azalea and Nino Muñoz for comment.