1.
Having Jourdan Dunn, Cara Delevingne, and Gigi Hadid in our faces all day makes us wish we hadn't had that cheese toastie for lunch.
2.
People argue that the mannequins are too thin, but they actually fit a size 10/12 and a size 6/7 shoe.
3.
A lot of men question whether the spray-on jeans are actually for girls.
4.
If a customer is argumentative at the till, we'll make up some kind of excuse or rule as to why we can't help with a favour or return. 5.
Covering the year of your student card does not fool us; we know that shit is out of date. 6.
Even if you're not a student, we'll maybe give you student discount if we really like you.
7.
We're not actually meant to have our phone on the shop floor, but that doesn't stop us from taking selfies in the fitting room mirrors when nobody's looking.
8.
Topshop staff parties are genuinely the best parties ever.
9.
But there is so much drama when Topshop and Topman party together. 10.
Sometimes we'll roll up to work in the same outfit we went to the staff party in. 11.
There are usually at least half a dozen people that are hungover on any shift.
12.
We sometimes open the packets of sweets and stuff the wrappers in places people won't find them.
13.
We have to remember the names of all the Topshop trends and collections in the store, even though the names give you no information on what the trend is about.
14.
We quickly come to the conclusion we must've murdered somebody in a past life when we're told to work in the denim section. 15.
Everybody becomes our best friend at Christmas when we get the friends and family vouchers.
16.
The Topshop app isn't updated regularly enough, so customers will come into the store insisting that an item is in stock even though it's not.
17.
We pretend to care about all incentives, but we only really do if we get a bonus or a party out of it.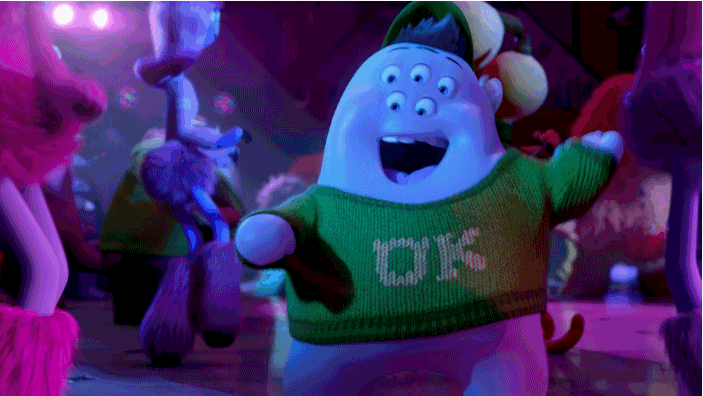 18.
We all get a bit overwhelmed when we visit the Oxford Circus store.
19.
If you work in the Oxford Street store, you sometimes have to wear coloured T-shirts over your uniform so you're easily spotted in a crowd. 20.
We secretly try things on when the store's not busy.
21.
There is genuine fear about handling the Topshop iPad in case we drop and break it.
22.
We somehow have to have our entire year planned out in January because otherwise we're not getting the days off we want. 23.
We have to stop ourselves from assessing which season of Topshop clothing random members of the public are wearing. 24.
And customers think that if they say River Island is better because they don't charge 5p for bags, we'll give them a bag for free.