If you're a Kardashian, the last couple of days have been a bit of a mess to say the least.
And in the midst of all the drama, Khloé then gave birth to a baby girl, so you can imagine that the entire Kardashian-Jenner family are caught up in a whirlwind right now.
But how exactly do the Kardashians handle a situation like this? A close friend of Kris Jenner, Lisa Stanley, made an appearance on Kiis 101.1, and spilled all the tea about what happens on the inside.
If you guessed that Kris leads the charge, you're obviously correct. "They have a meeting," said Lisa. "No matter where everyone is, whether it's FaceTime or on the phone. Kris leads the meeting and they do damage control and decide how they're gonna handle it."
Speaking on the current situation, Lisa added that "Khloé's definitely not gonna say anything."
And don't be surprised if none of the rest of the family mention it either – Kim recently revealed that the Kardashians have a pact whereby they don't speak on behalf of one another.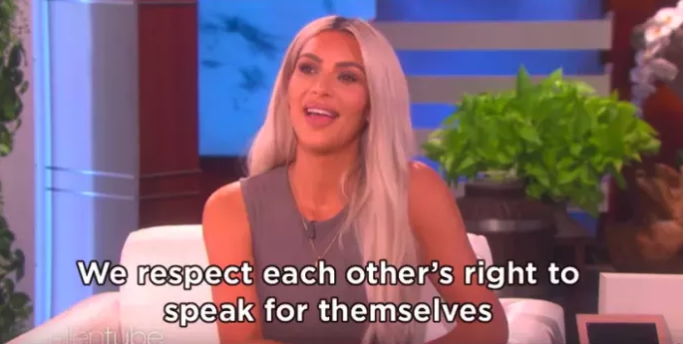 Lisa also squashed rumours that Kris had anything to do with plotting the whole situation, saying that "even Kris has her lines".
This comes after numerous tweets went viral claiming that Kris had planned the whole thing as a PR stunt.
"That is such horseshit, I mean come on," Lisa said. "She's not gonna plan something against her child who's not only been through hell and back with Lamar Odom, that cheating scumbag, but now she's dealing with this guy."