OK, this is quite a ride for a Tuesday morning, but we're going to get through this together one step at a time. Buckle up, people, it's time to delve into the wonderful world of Grimes and Elon Musk...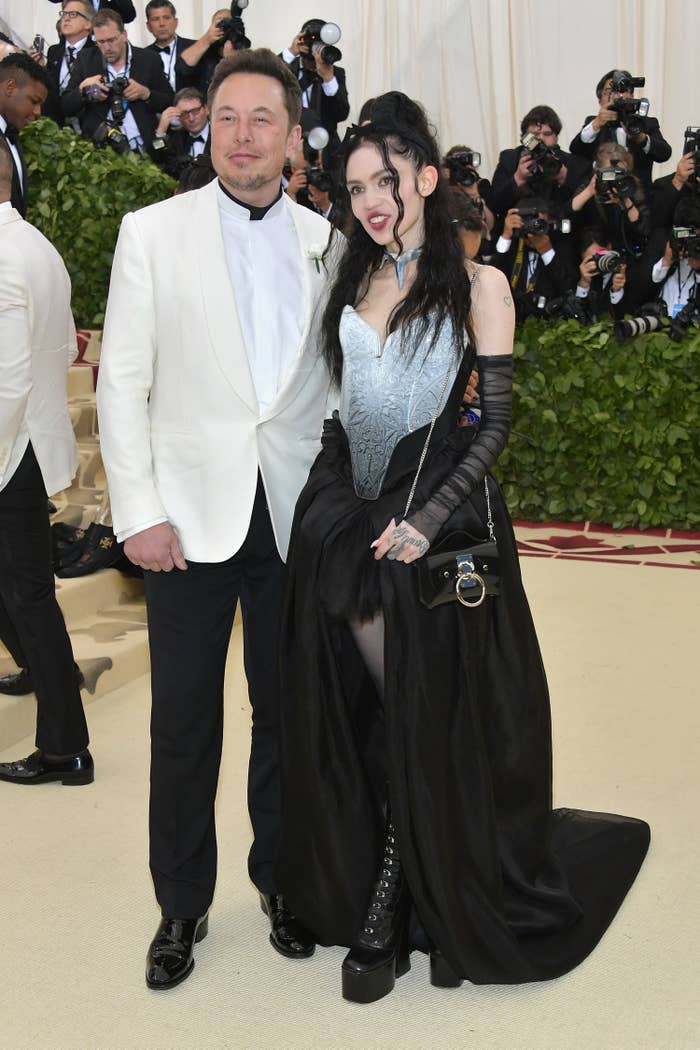 So, as you probably know by now, tech bigwig Elon Musk and ~experimental pop star~ Grimes welcomed their first child earlier this month. Hurrah!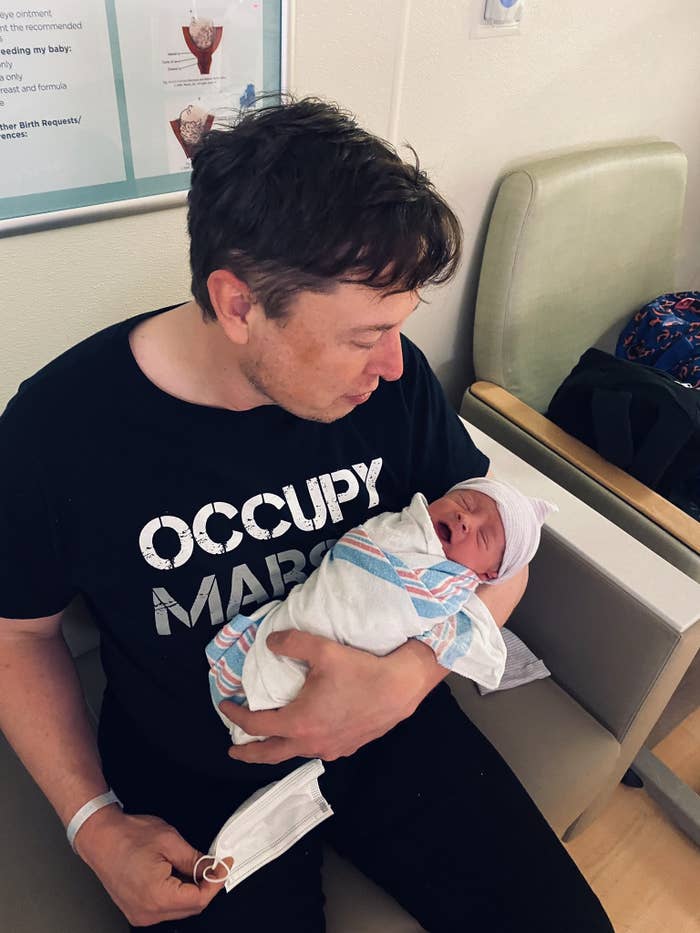 But things immediately took a turn when Elon casually revealed his newborn son's name — X Æ A-12 Musk.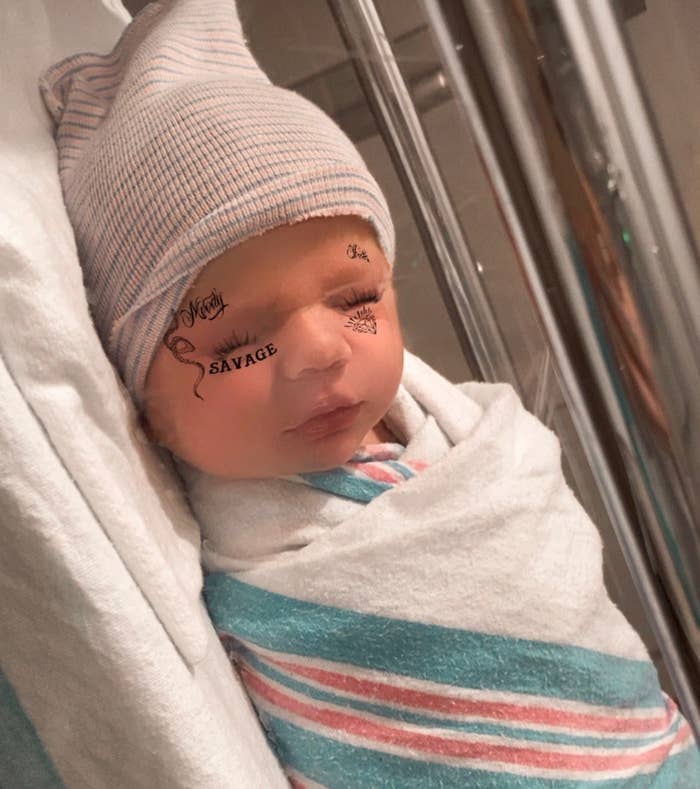 The confusion was ramped up even further when Grimes followed up with a tweet of her own, explaining the meaning behind the unique name.
Responding to further questioning, Grimes added: "I think it sounds like the name of the main character in the story. I hope he vibes with that."
Of course, Elon added his two cents, but only to tell Grimes that she had in fact made an error in her original tweet and the aircraft was actually an SR-71, not an SR-17.
However, the big question still remained — how do you pronounce it? In an Instagram comment, Grimes said it was "just X, like the letter X" followed by the letters A and I.
But it seemed that Grimes and Elon couldn't quite agree on this particular matter, with Elon later telling Joe Rogan that it was pronounced "just X, like the letter X. And then the Æ is pronounced ash."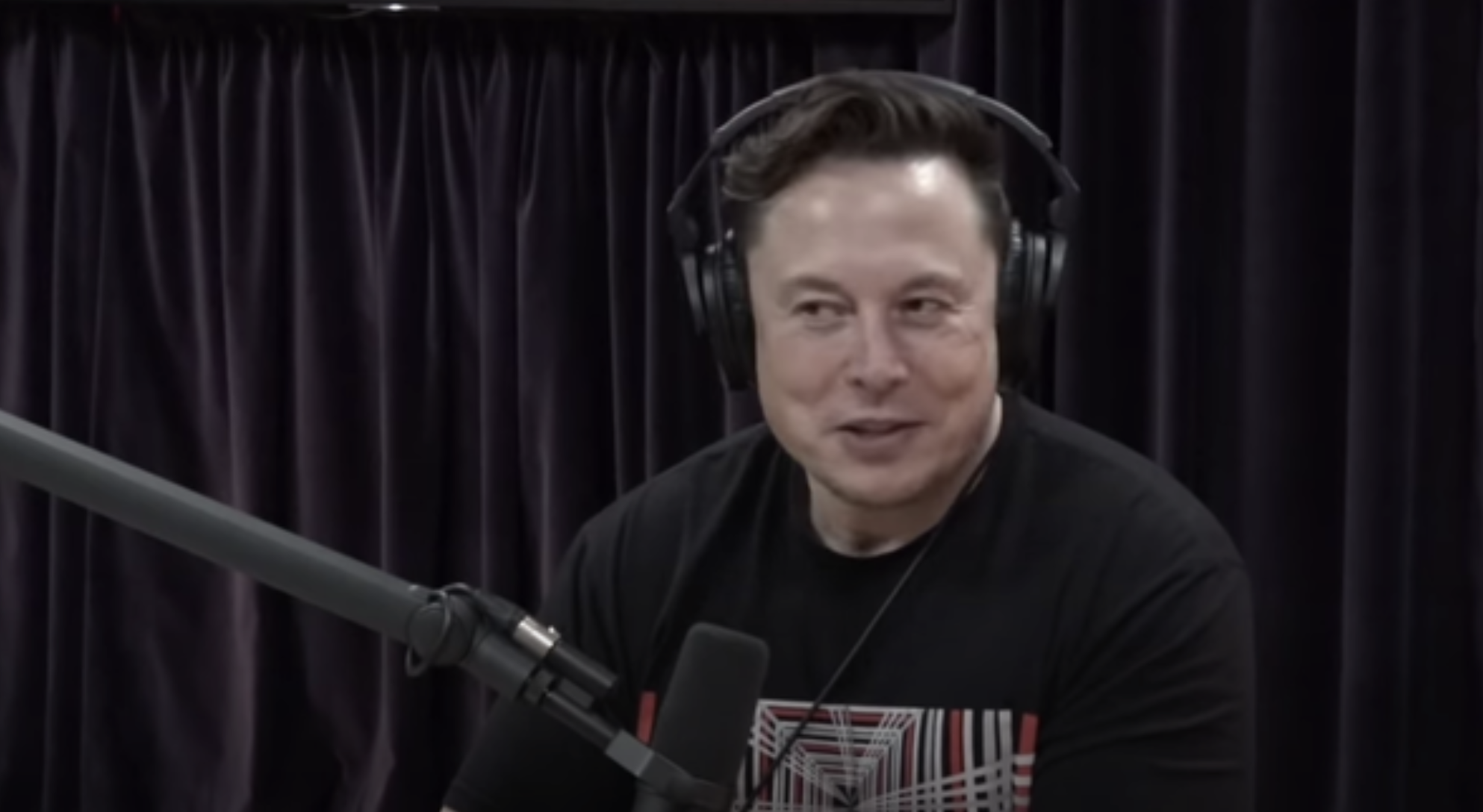 But fear not! Baby Musk still has his unique moniker, just now with a little added extra to get around ~the law~. In response to an Instagram comment that asked if the couple had changed the name, Grimes revealed it is now X Æ A-Xii.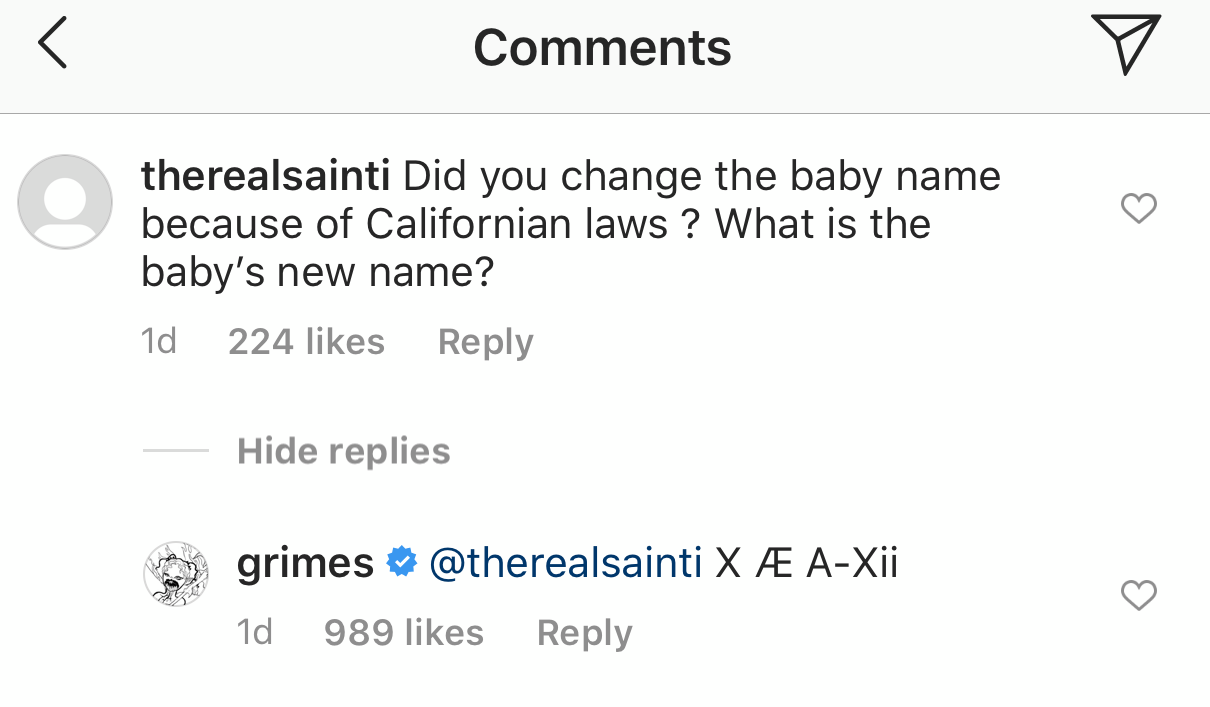 However, it looks like Grimes and Elon might run into yet another Californian law problem because apparently Roman numerals aren't allowed either!
So, another name change could be on the way soon!