I'm sure you'll already know by now that award season kicked off last night with the 2019 Golden Globes. It brought out all the stars for what looked like a pretty great night. But what did they all get up to when the show finished...
After a quick change, Emily Blunt hit up the Warner Bros. after party with husband John Krasinski.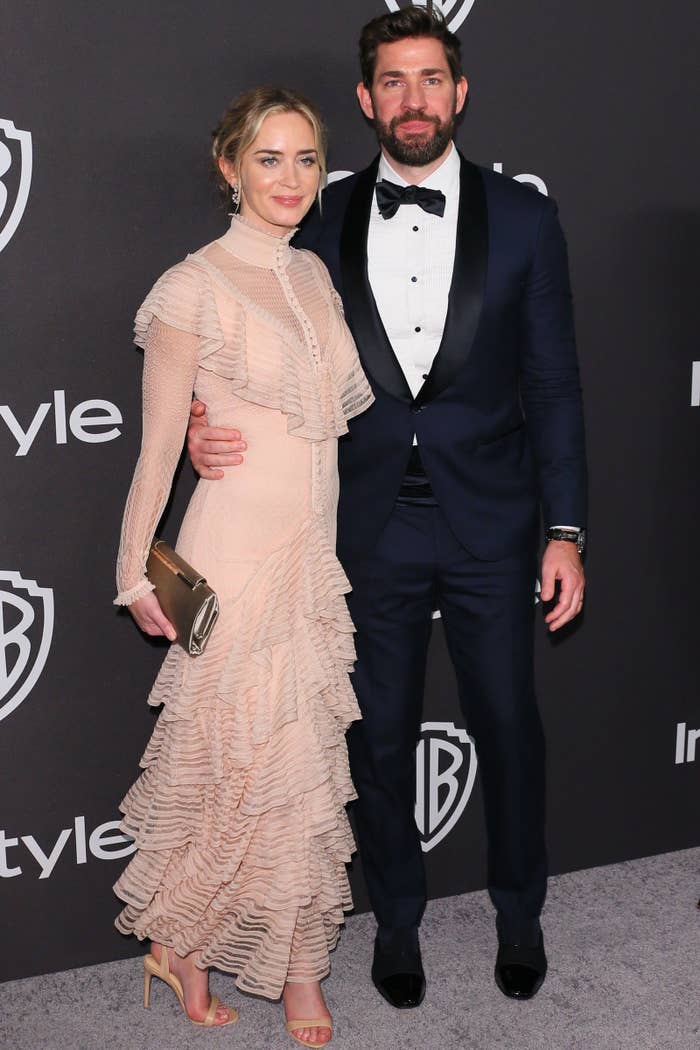 Love must've truly been in the air, as Lady Gaga stole a quick celebratory kiss with her fiancé Christian Carino.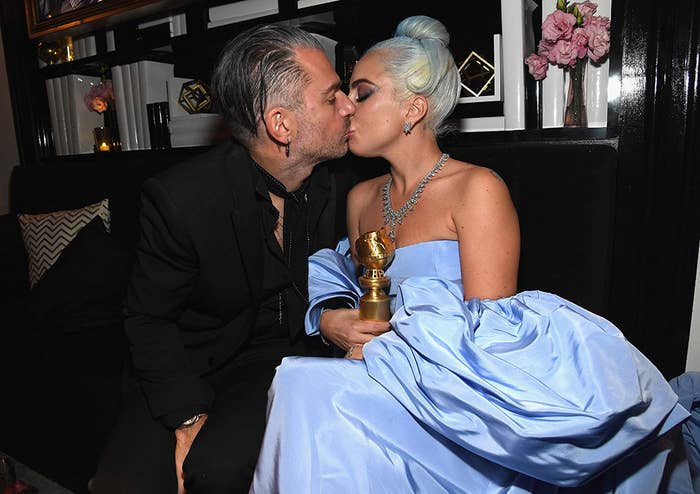 She also found time for a little chat with Rosamund Pike.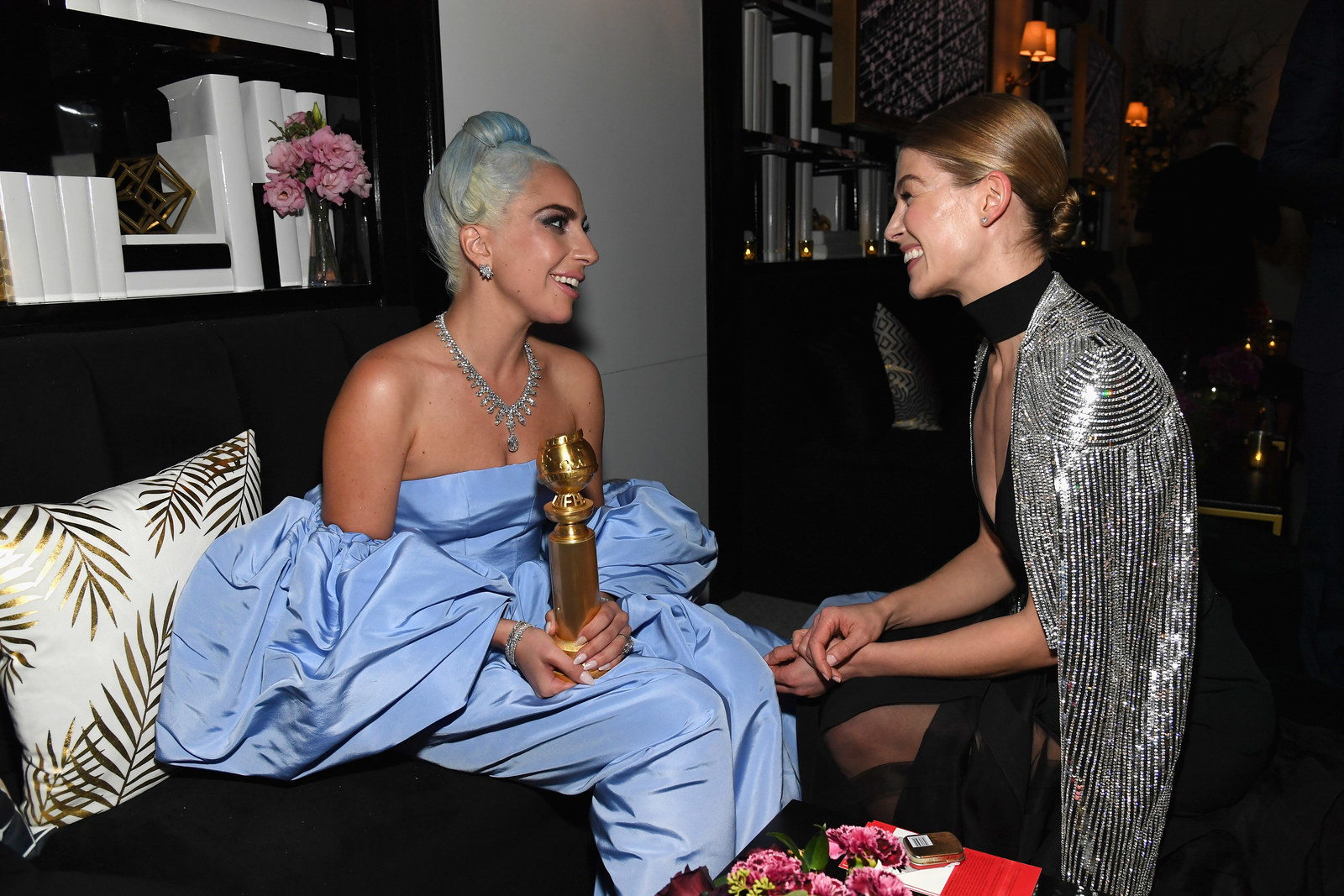 And also caught a moment with Janelle Monáe.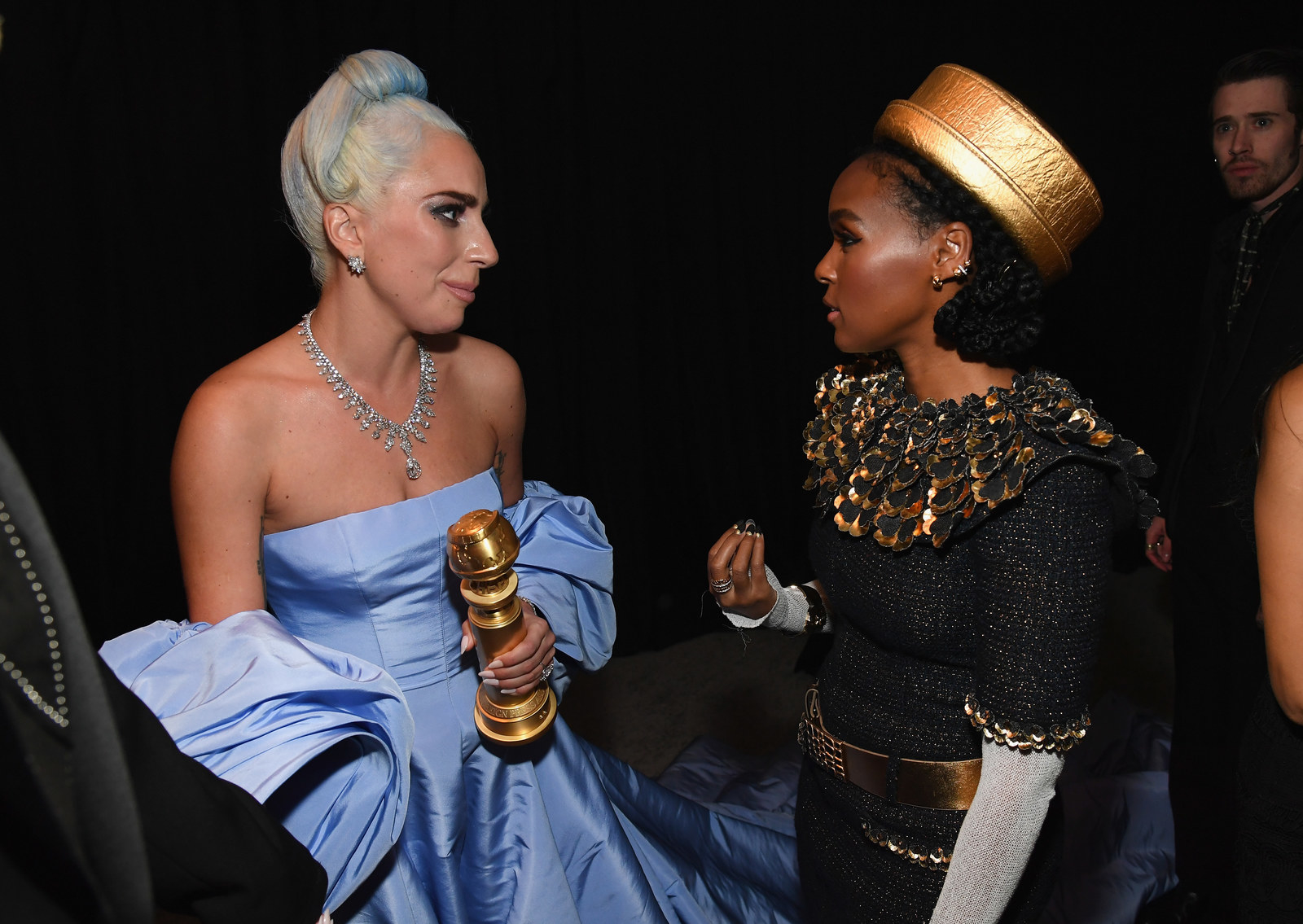 On the subject of Janelle, this picture of her, Danai Gurira, and Lupita Nyong'o just added 10 years to my life.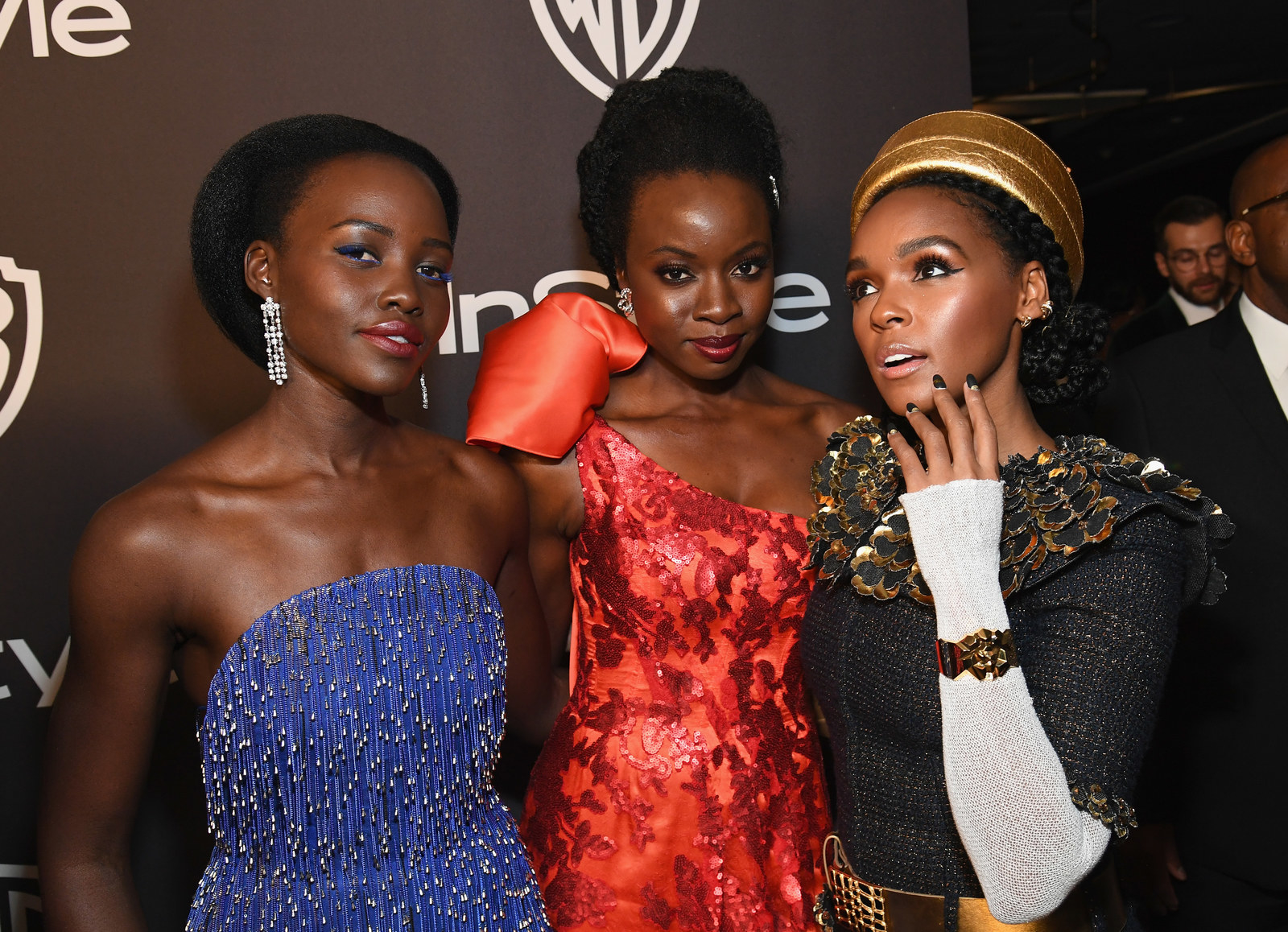 *Screams in Wakanda forever*
Sandra Oh had a busy night hosting the whole show, so she definitely deserved to relax at a private after party.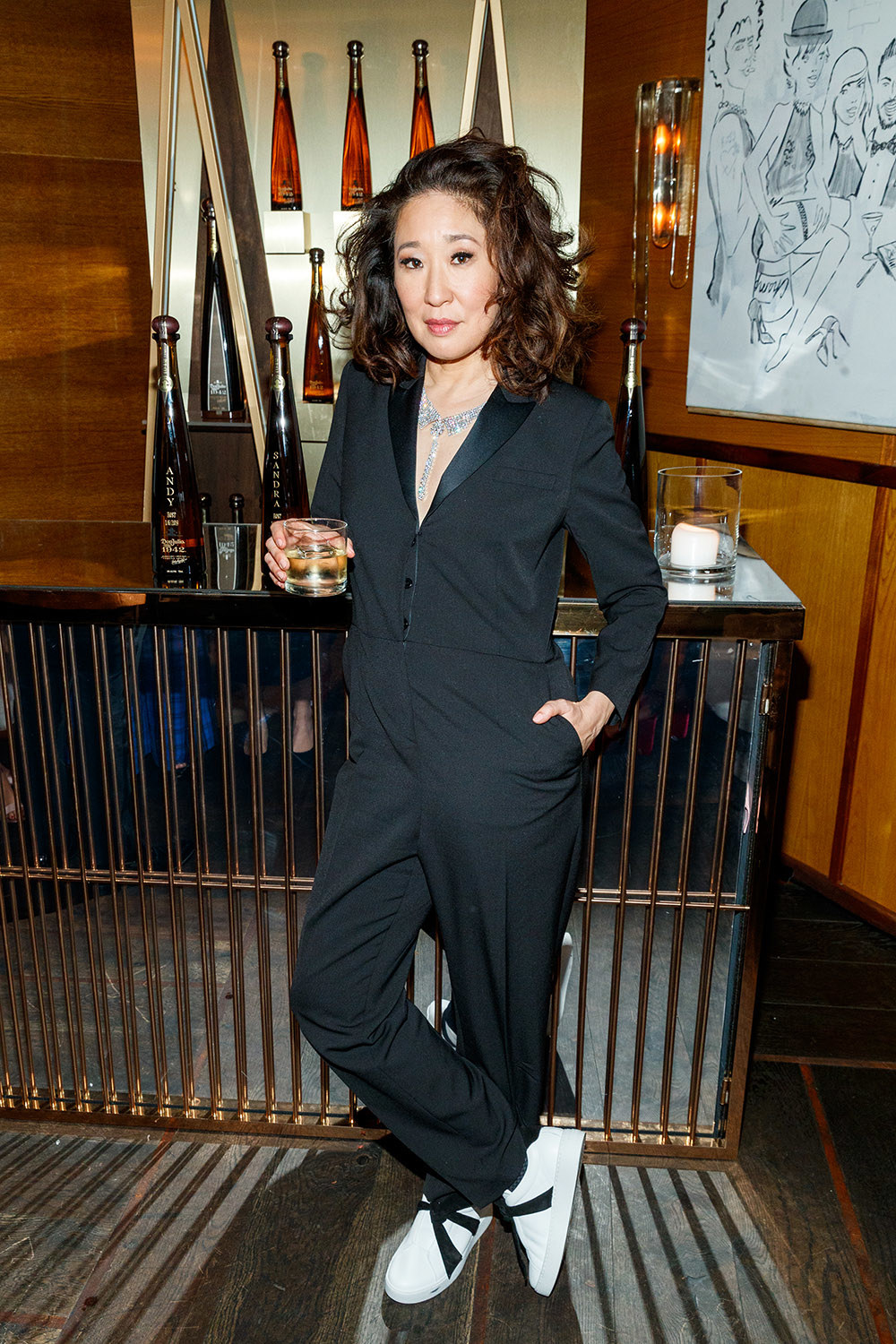 Talking of busy nights, Taylor Swift hot-footed it around Los Angeles, attending multiple after parties and looking stunning in the process.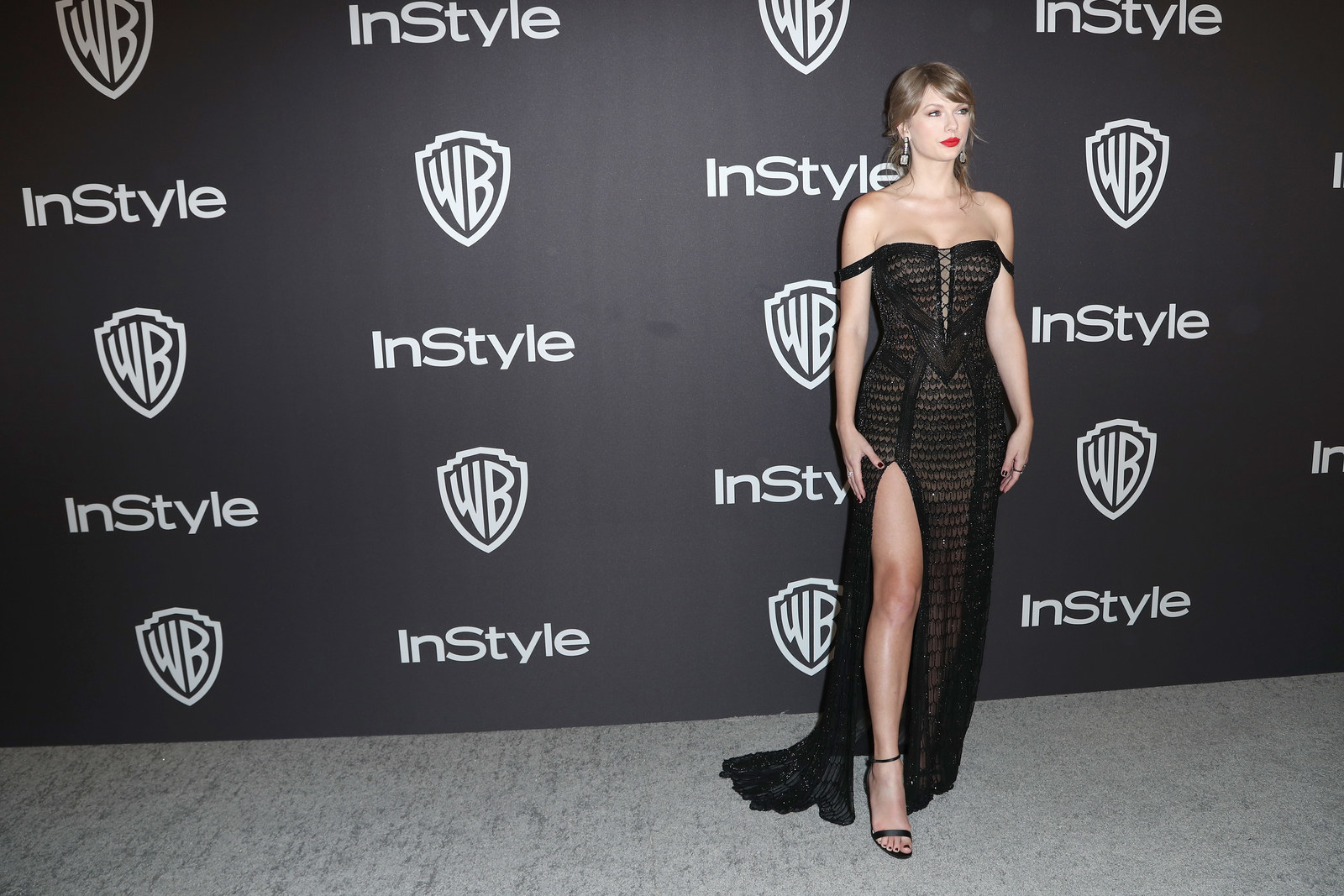 Pete Davidson also made an appearance on the red carpet alongside close friend Machine Gun Kelly.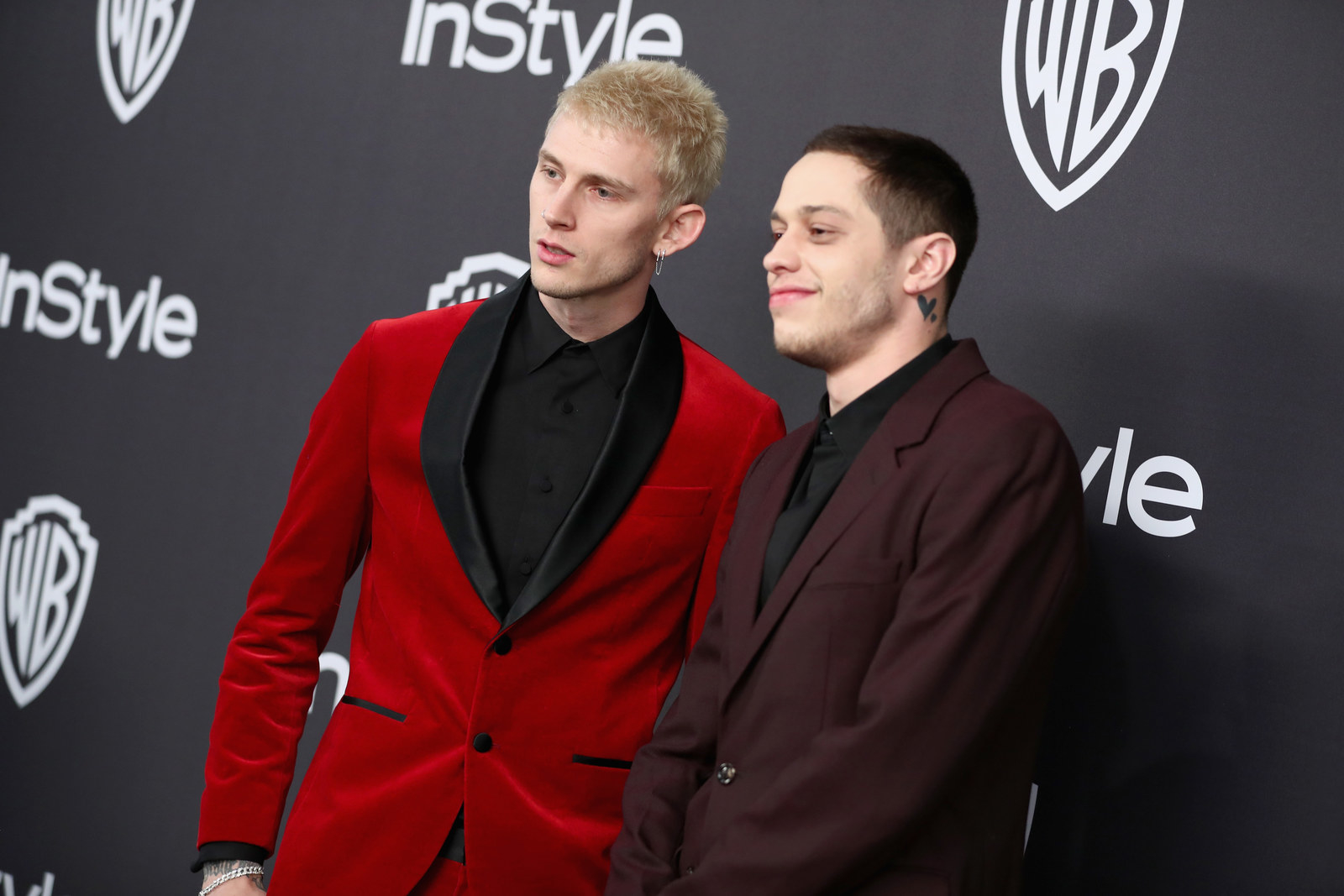 Inside the Warner Bros. after party, he posed with Tiffany Haddish.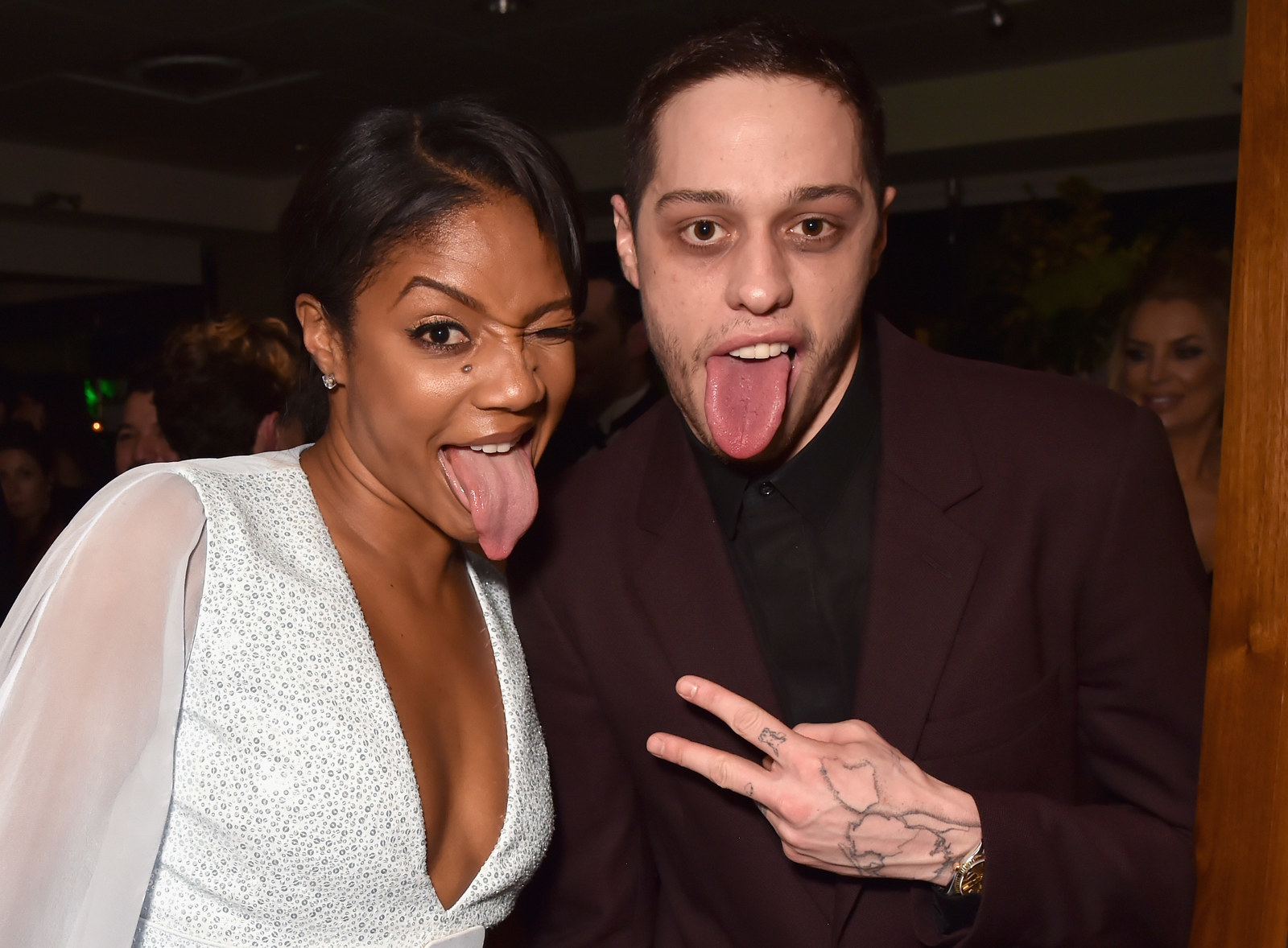 Rami Malek and his shiny new Golden Globe got snapped with the actual Brian May.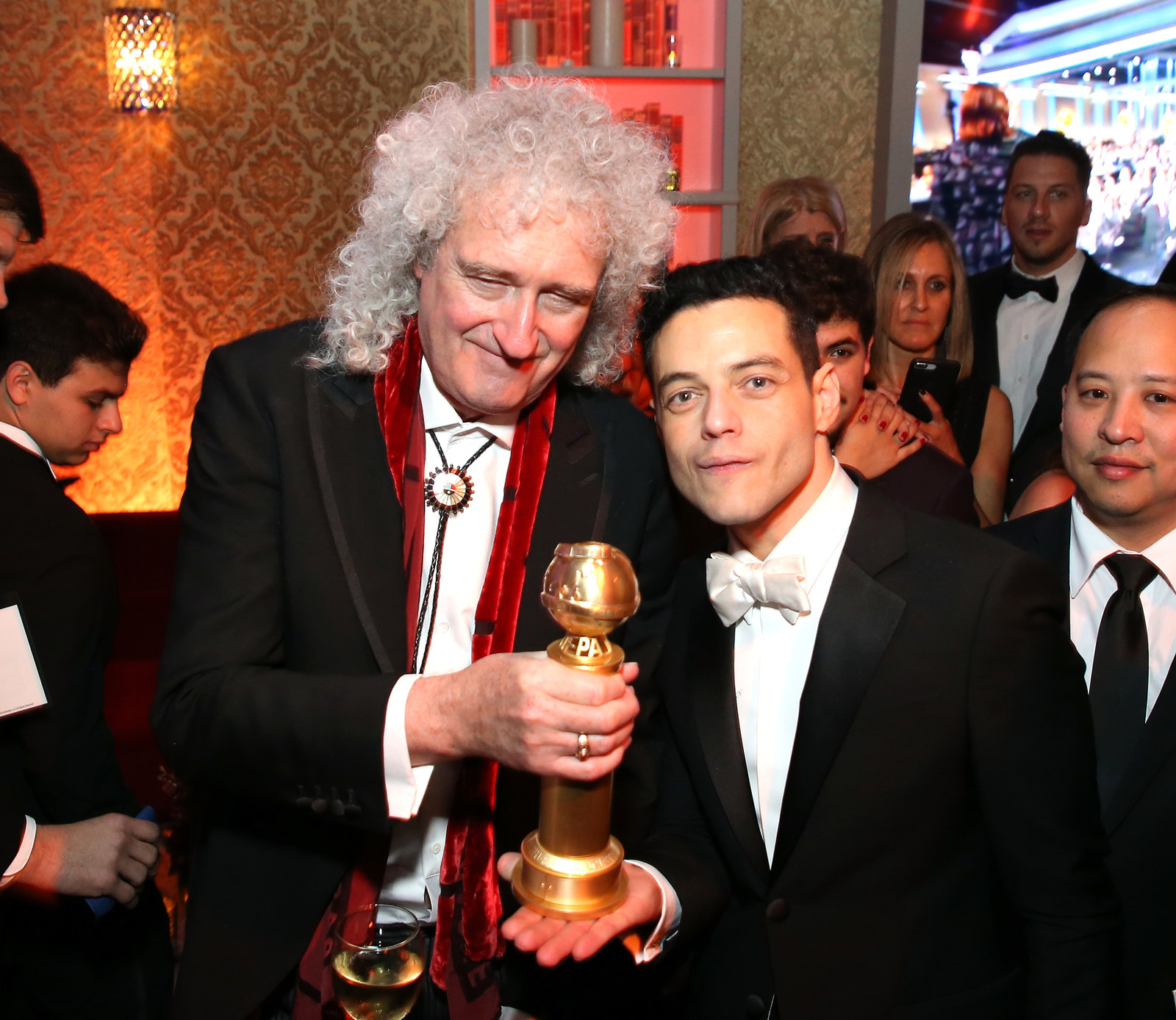 Lana Condor arrived at an after party with her boyfriend, Anthony De La Torre, which is a weird way to spell Noah Centineo if you ask me.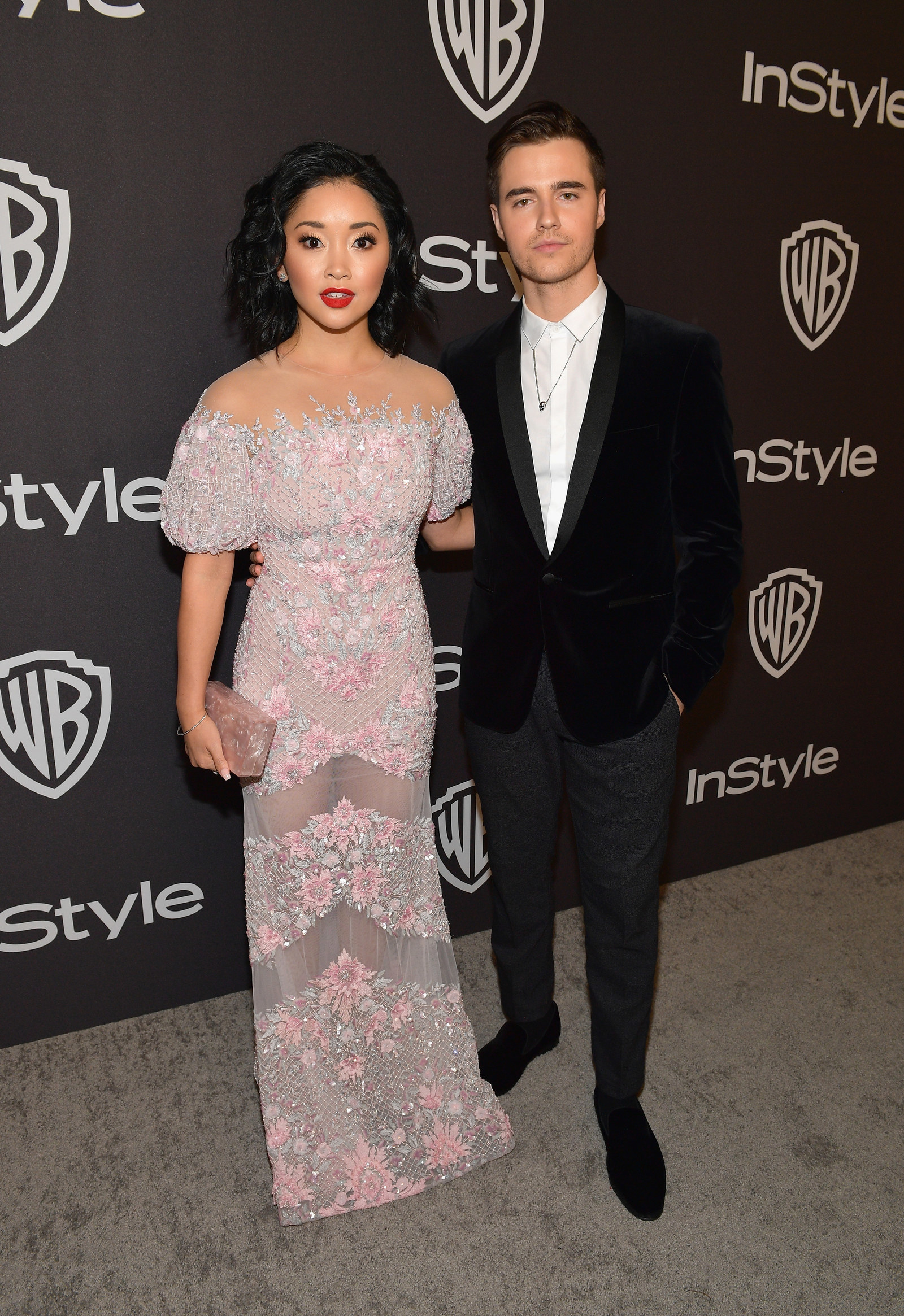 Did someone ask for legends only? Well, here's three — Octavia Spencer, Olivia Colman, and Glenn Close.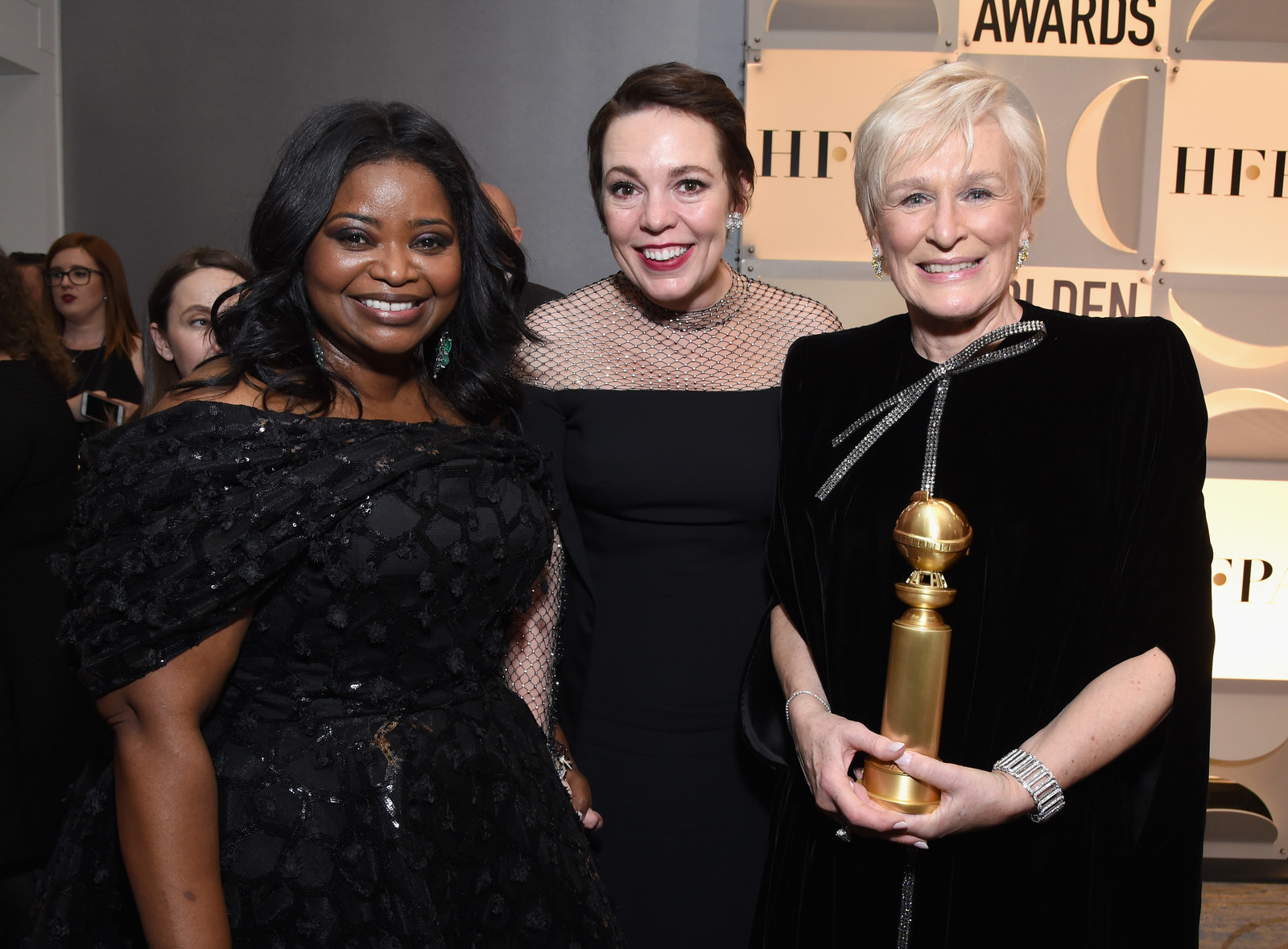 Darren Criss celebrated his win alongside the iconic Joan Collins.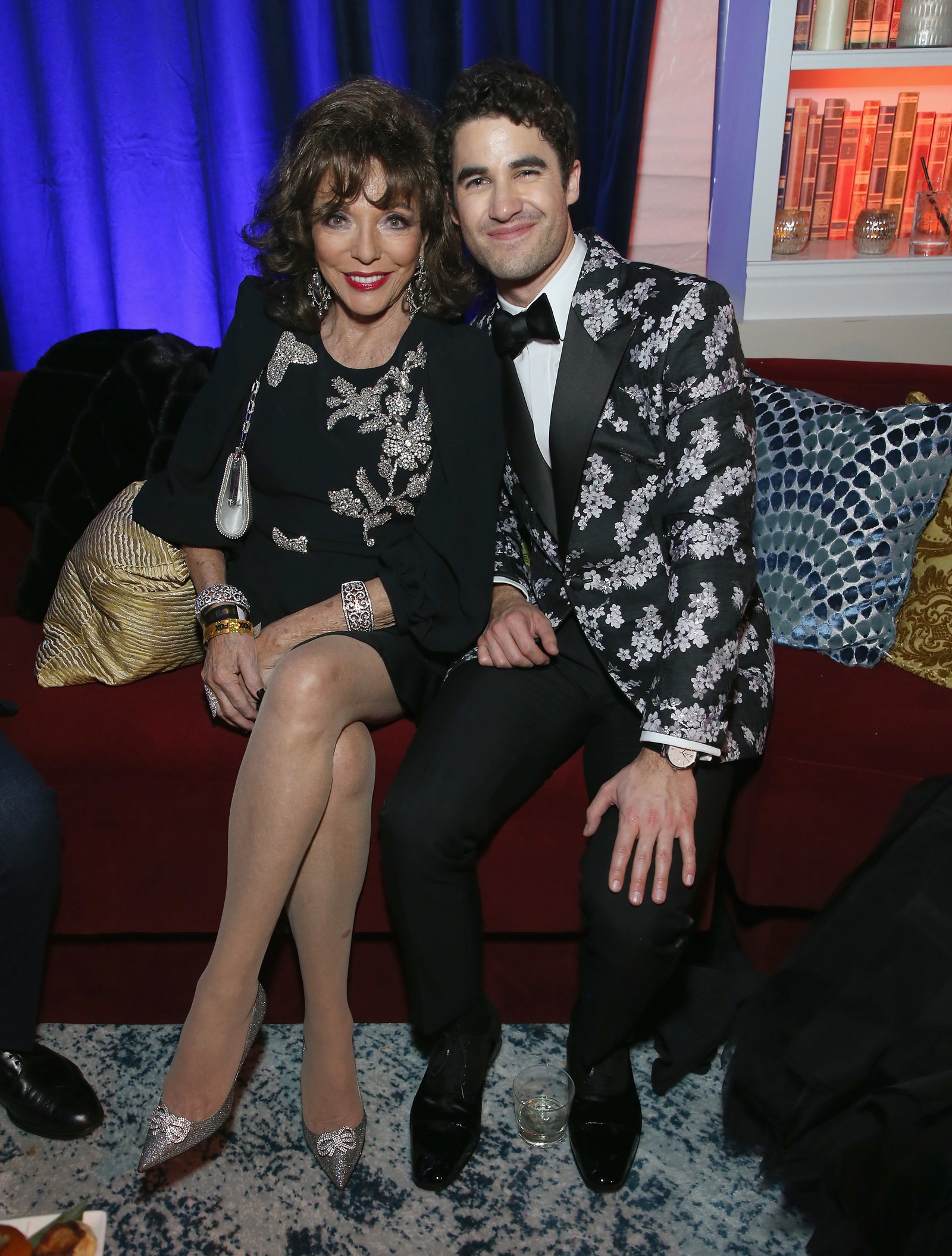 Idris Elba popped up at the Netflix after party with his fiancée, Sabrina Dhowre, and daughter Isan.
Regina King and Ben Whishaw celebrated their wins on the red carpet together.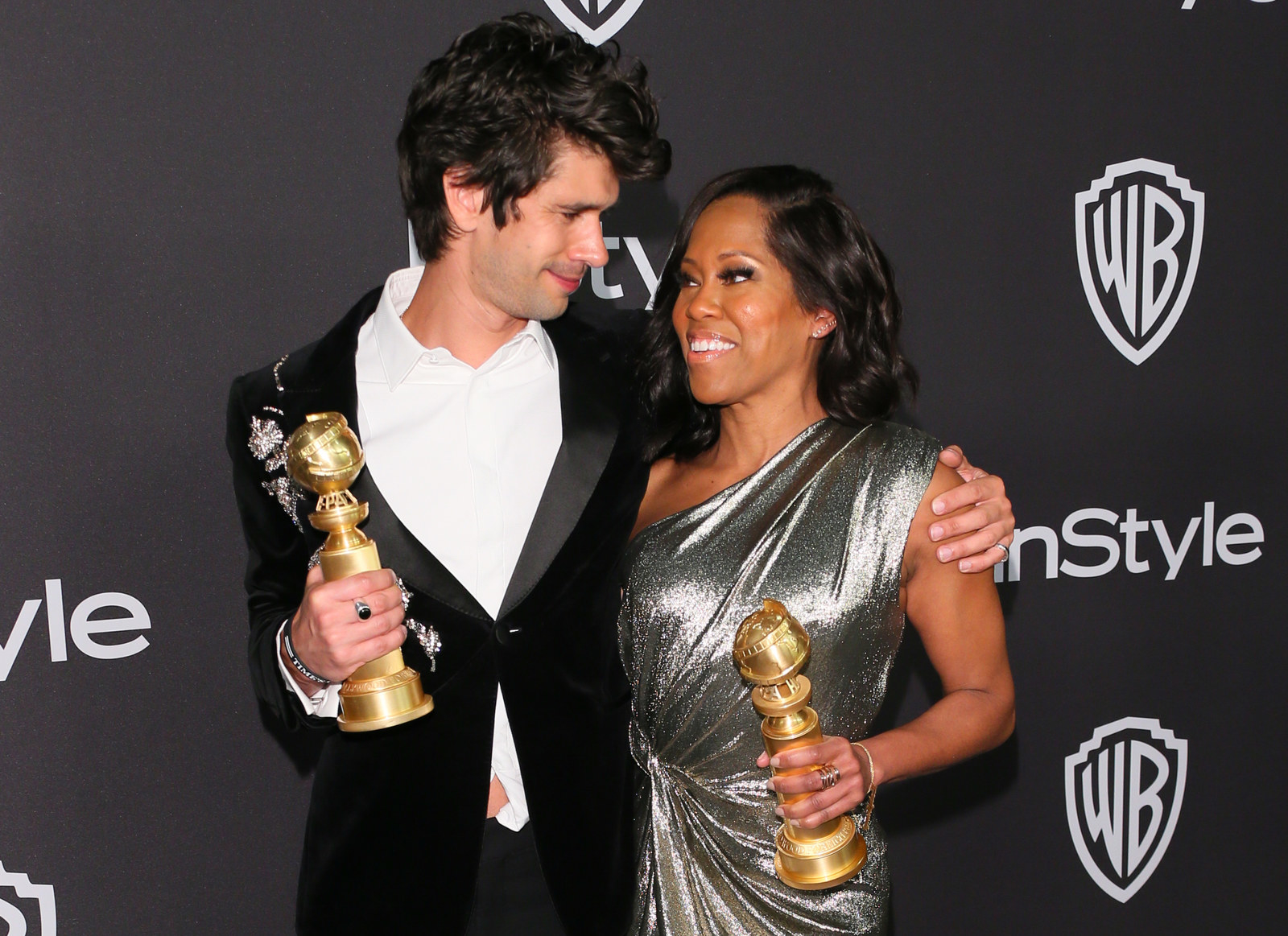 Crazy Rich Asians cast members Michelle Yeoh, Nico Santos and Constance Wu snapped a pic with their director Jon Chu.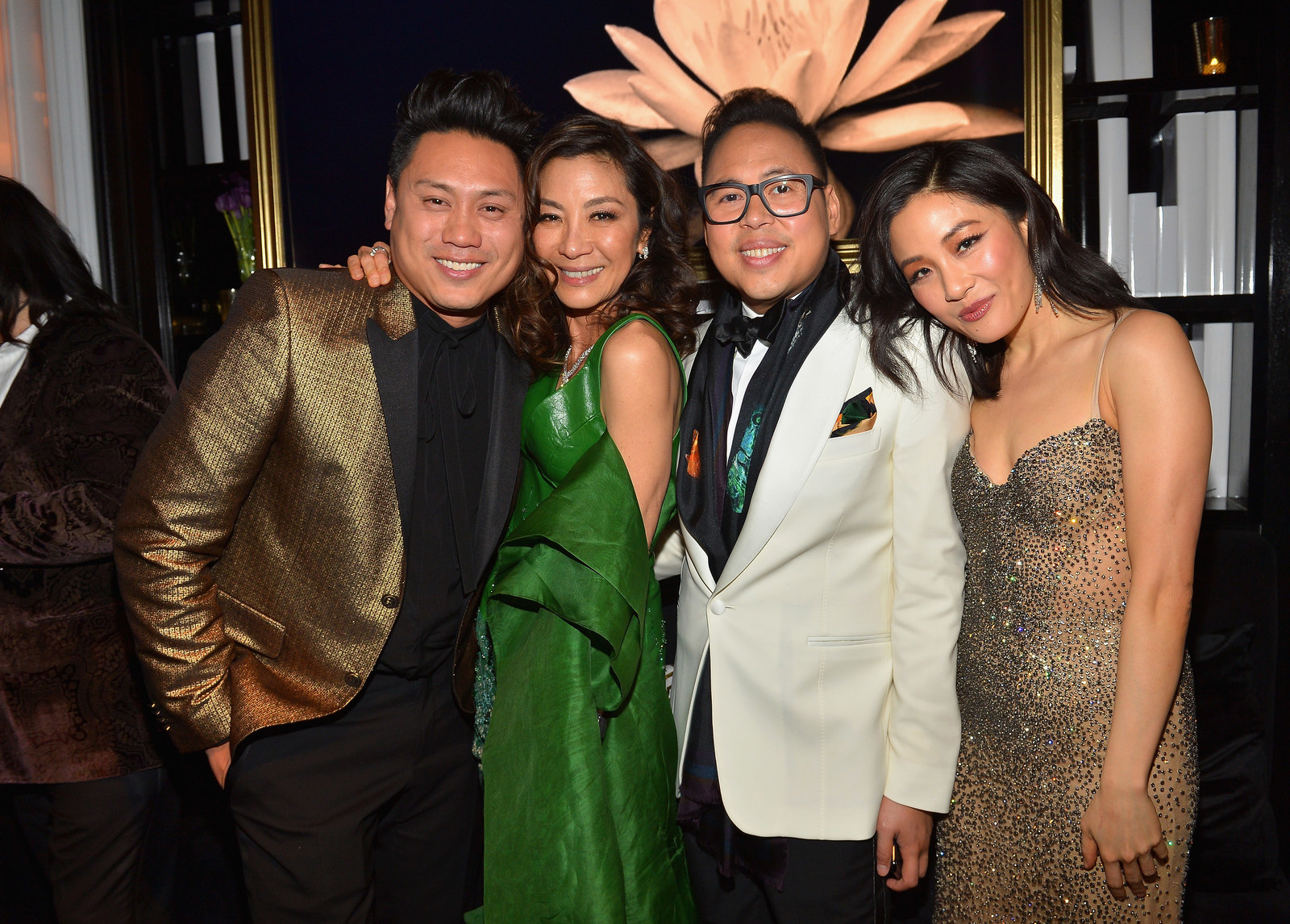 Laverne Cox and Debra Messing brought the glam.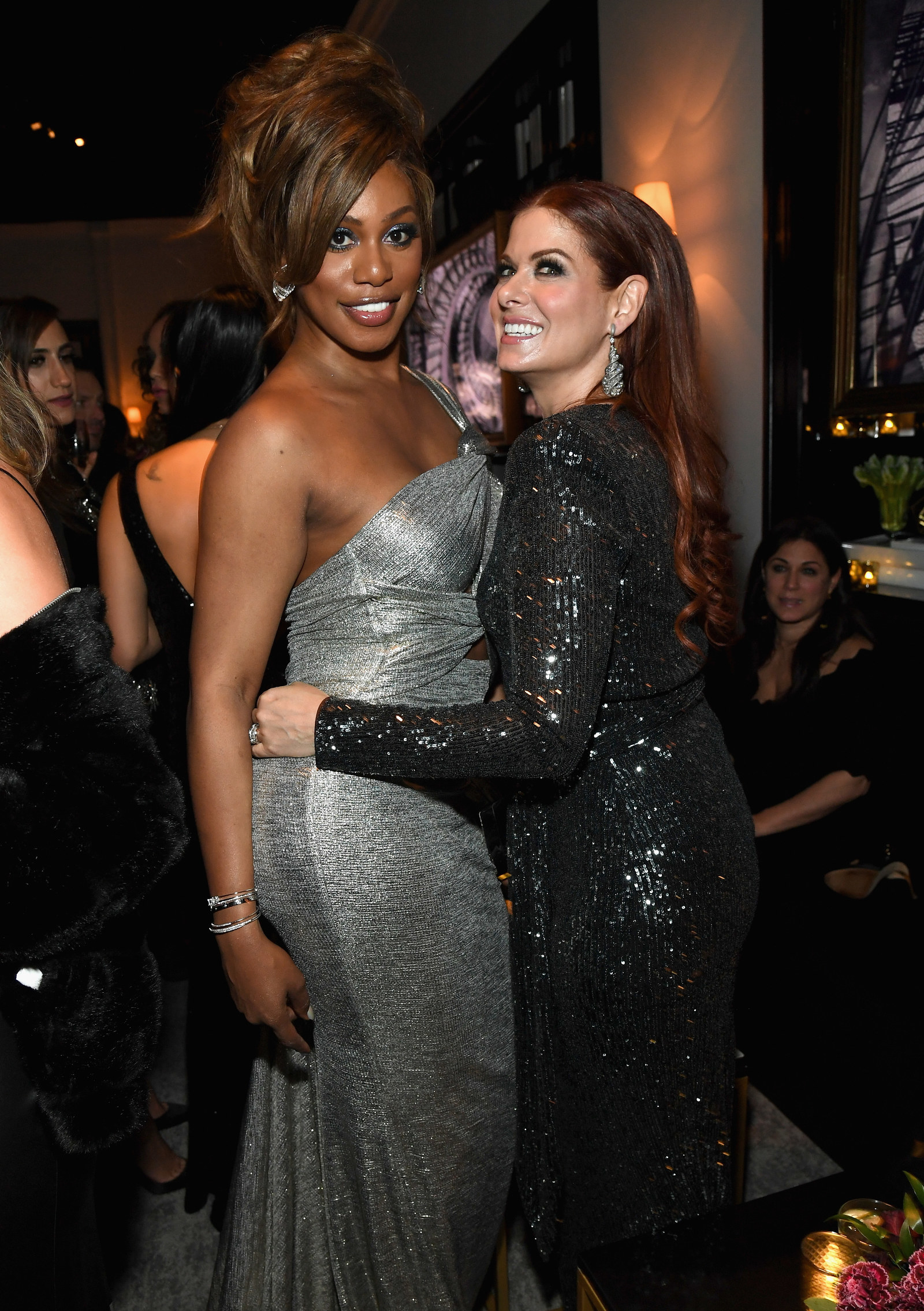 Amy Adams congratulated Sharp Objects co-star Patricia Clarkson on her win at the HBO after party.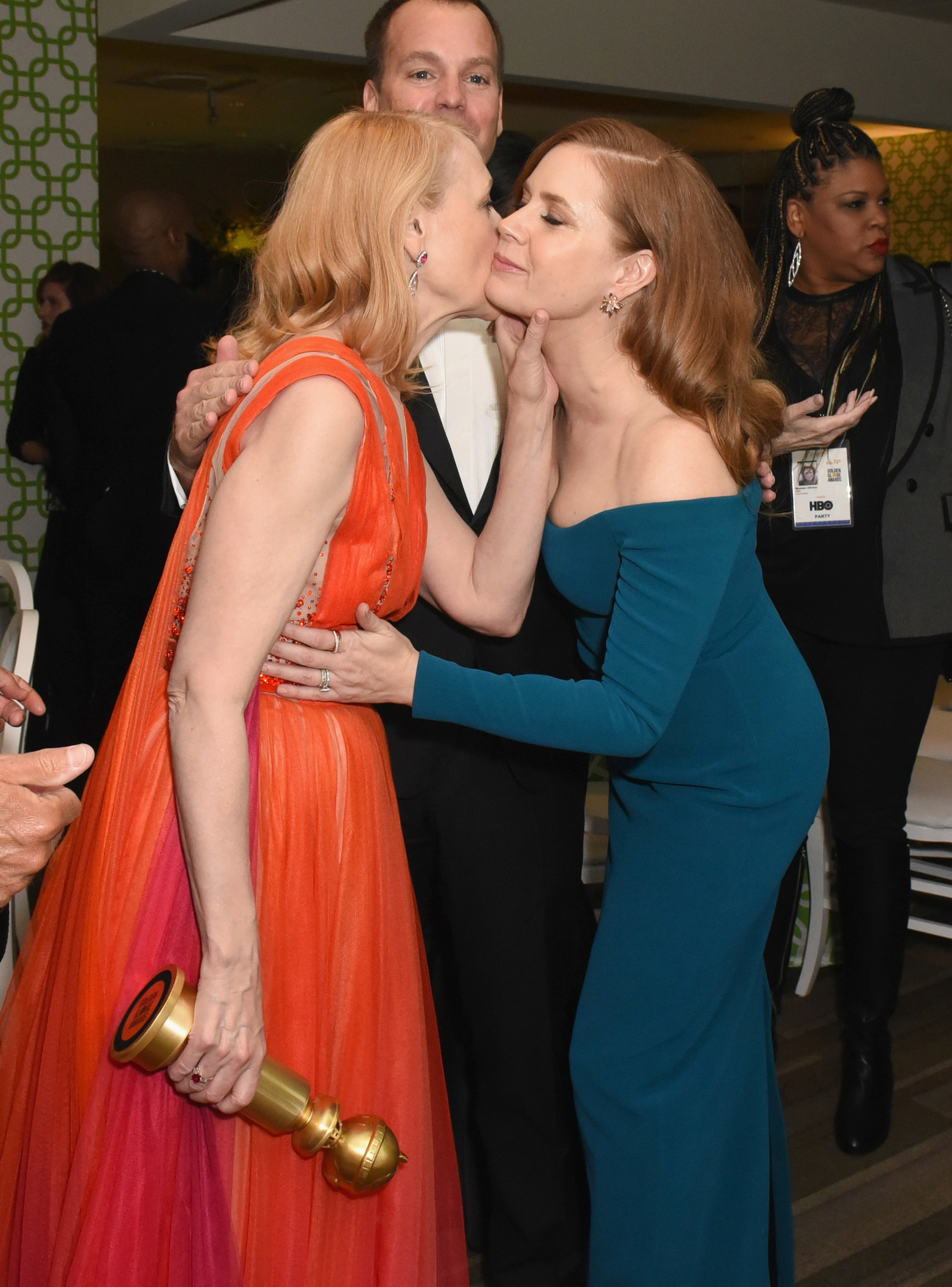 Isla Fisher, Laura Brown, and Rosamund Pike cuddled up for a snap.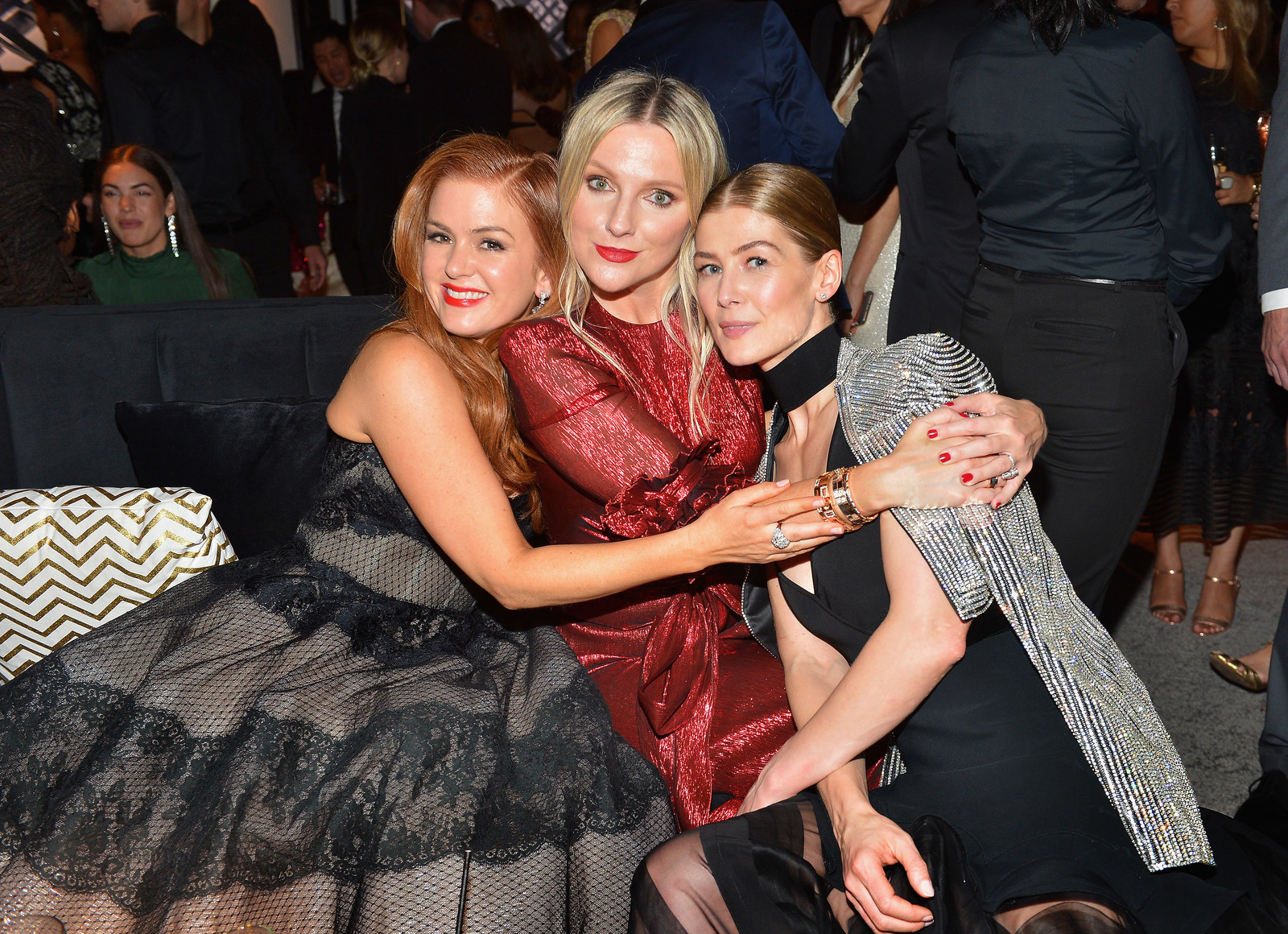 Ashley Tisdale blessed us all with pink hair. Something tells me Sharpay would be proud.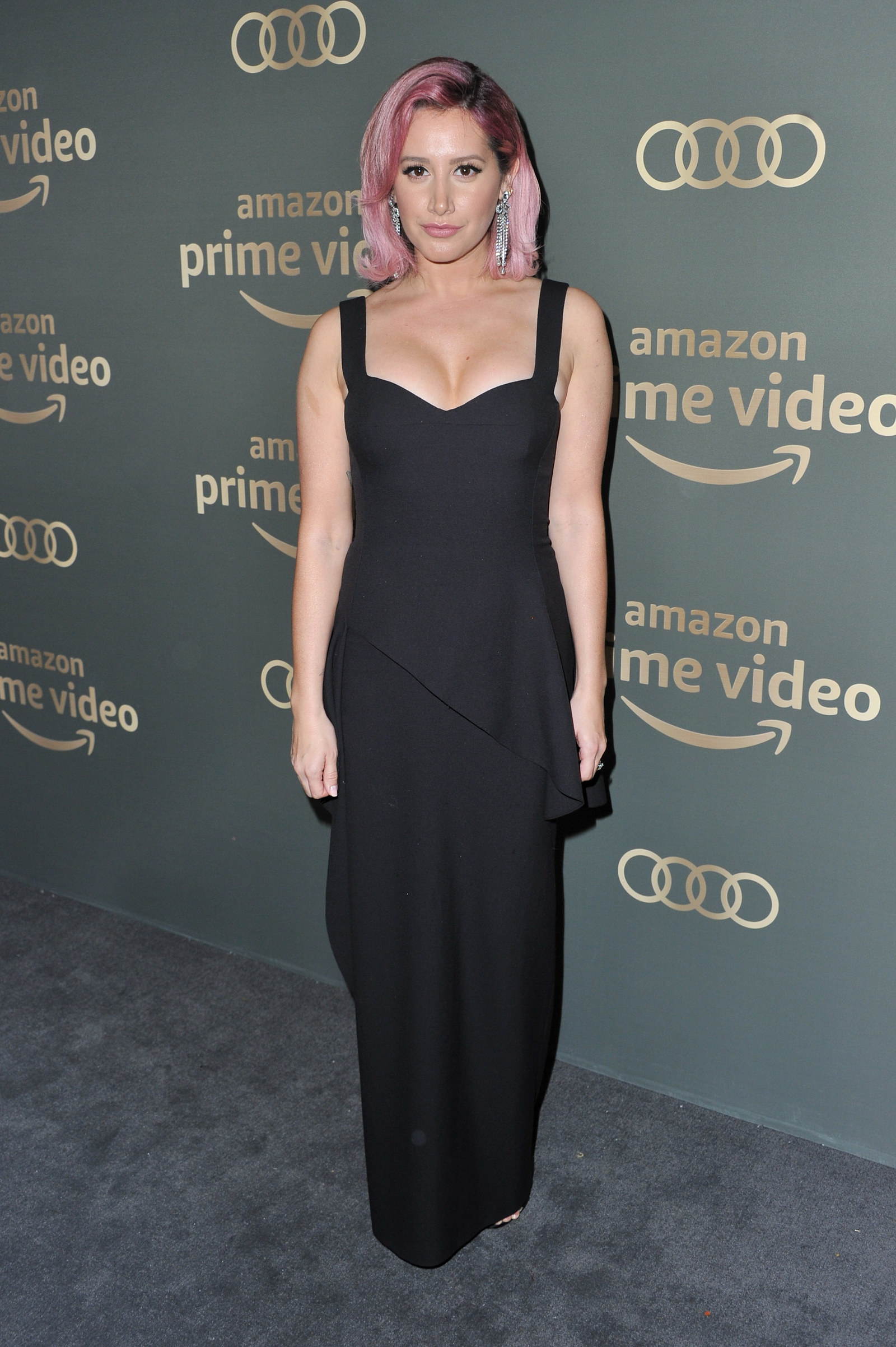 Jenna Dewan also popped up on the red carpet.
As did Lea Michele.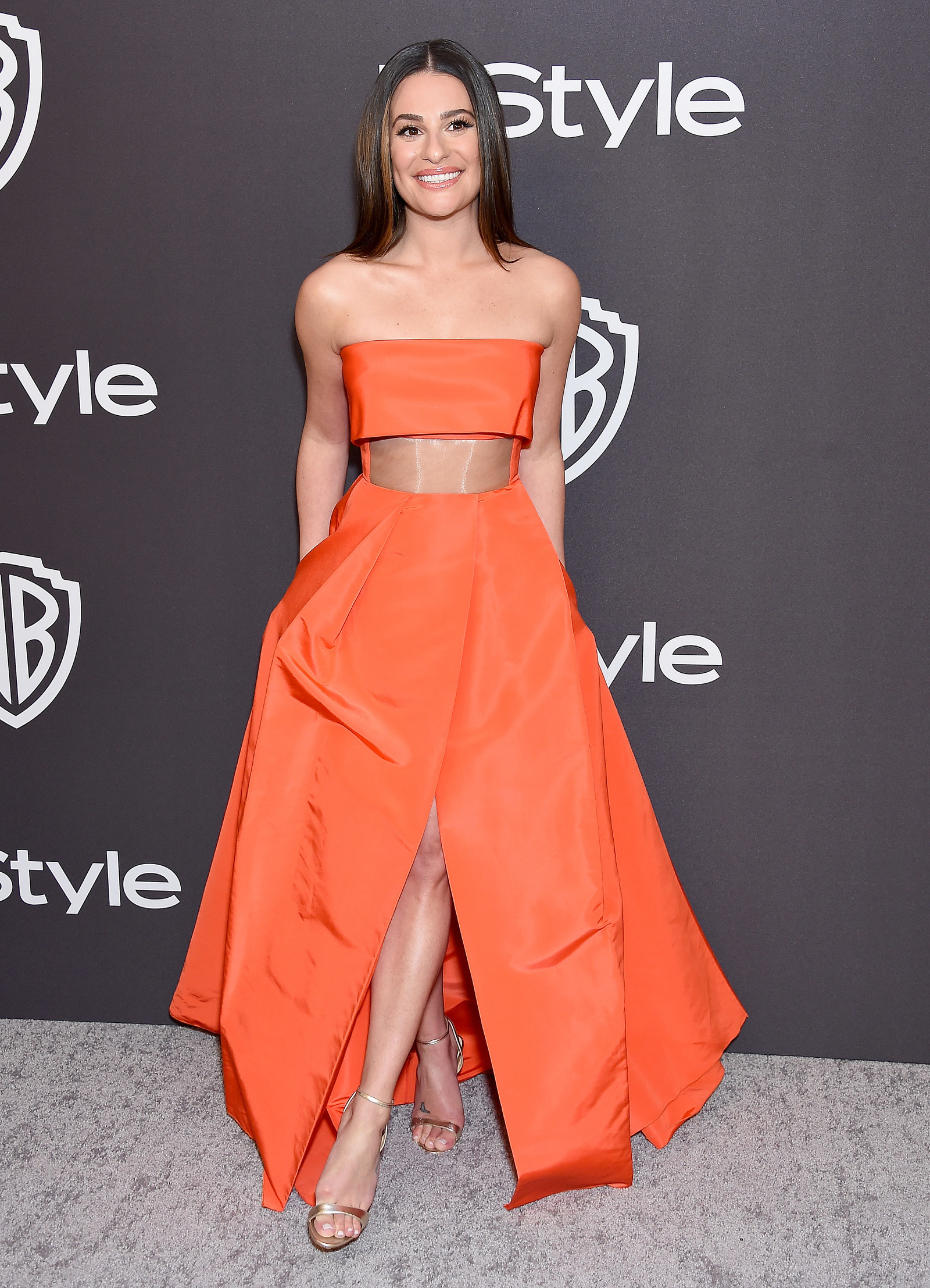 Alison Brie showed everyone how to get down on the dance floor.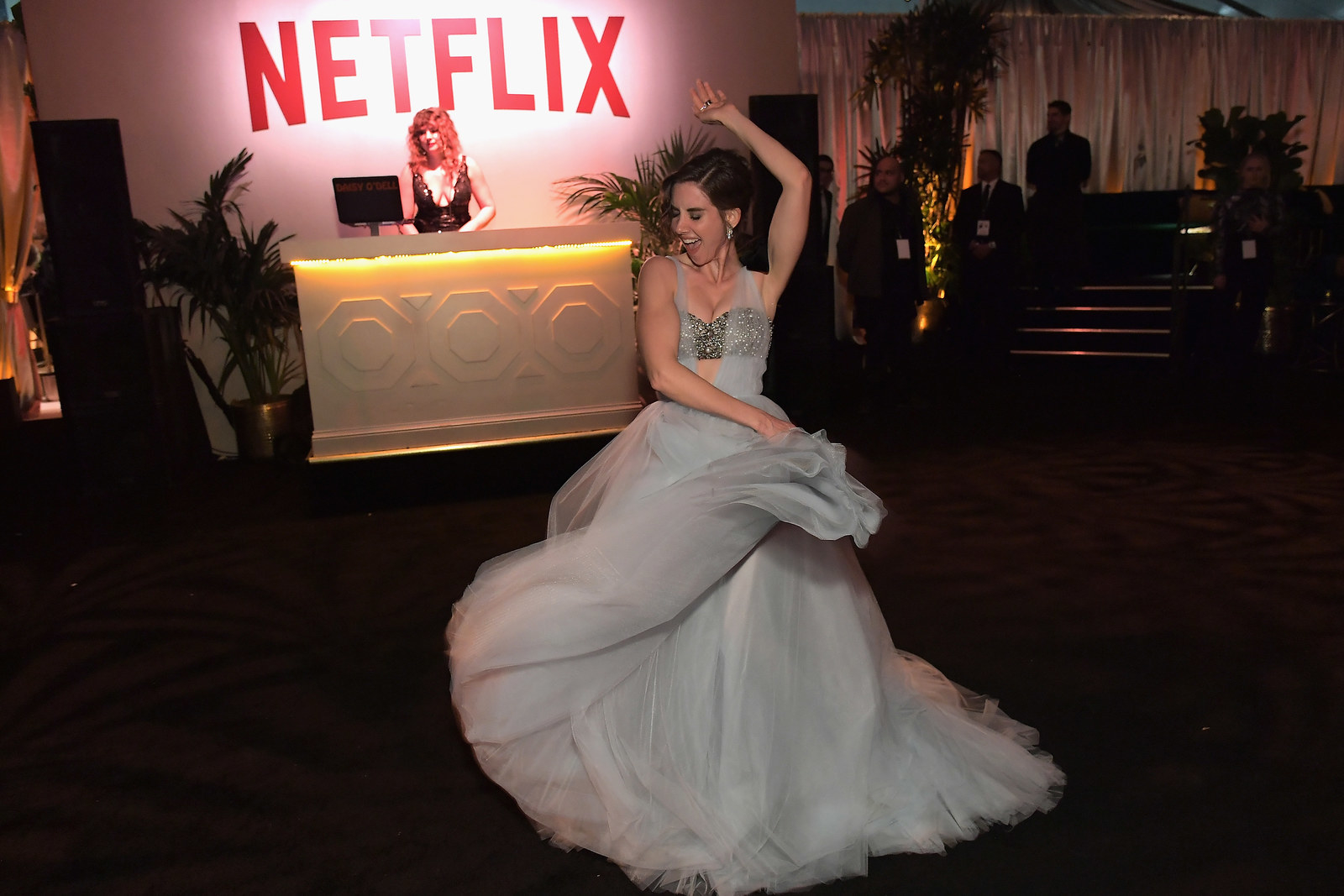 And finally, Lakeith Stanfield was a BIG MOOD for anybody who's ever been to an after party.