I don't need to tell you that Easy A is one of the best movies of all time because it's factual information that everybody should know.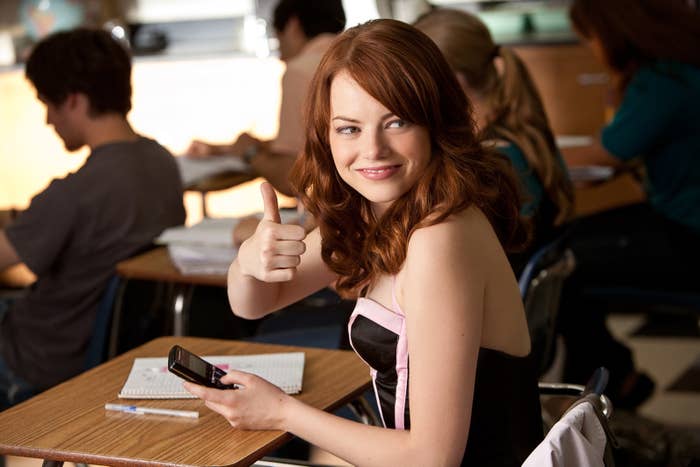 Honestly, everything about it is iconic. There's Amanda Bynes in one of her best roles to date.
There's catchphrases that nobody will ever forget.
And, of course, there's Emma freakin' Stone.
I also don't need to tell you that Emma plays the lead character because again everybody knows that.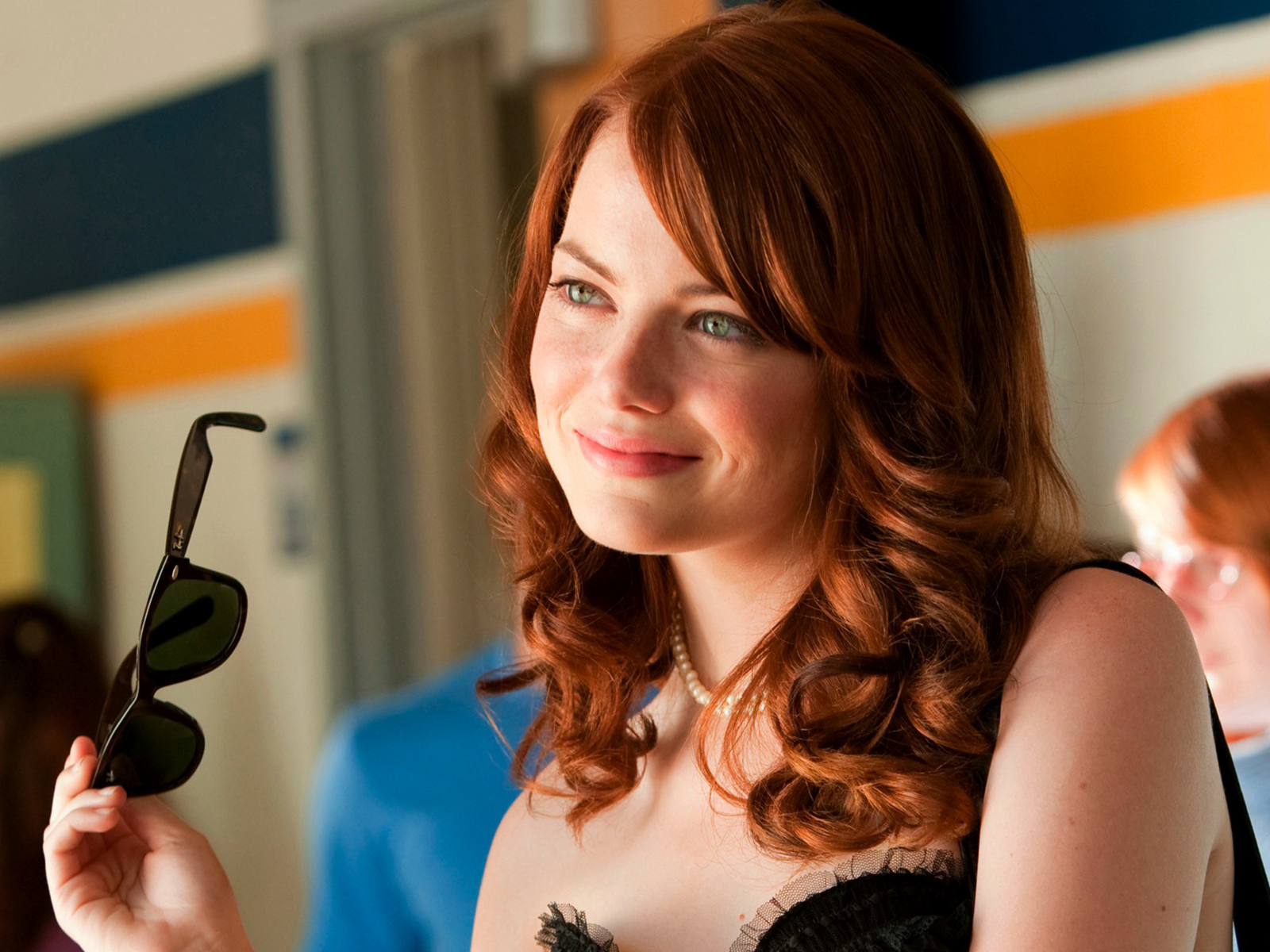 But what you might not know is...SHE'S NEVER SEEN THE MOVIE!
It's been out since 2010 and, I repeat, Emma Stone has NEVER seen it.
She made the revelation in a video for Variety where she and Timothée Chalamet interviewed each other. Opening up about her experience while filming Easy A, Emma admitted that she didn't enjoy it because of all the pressure she was putting on herself.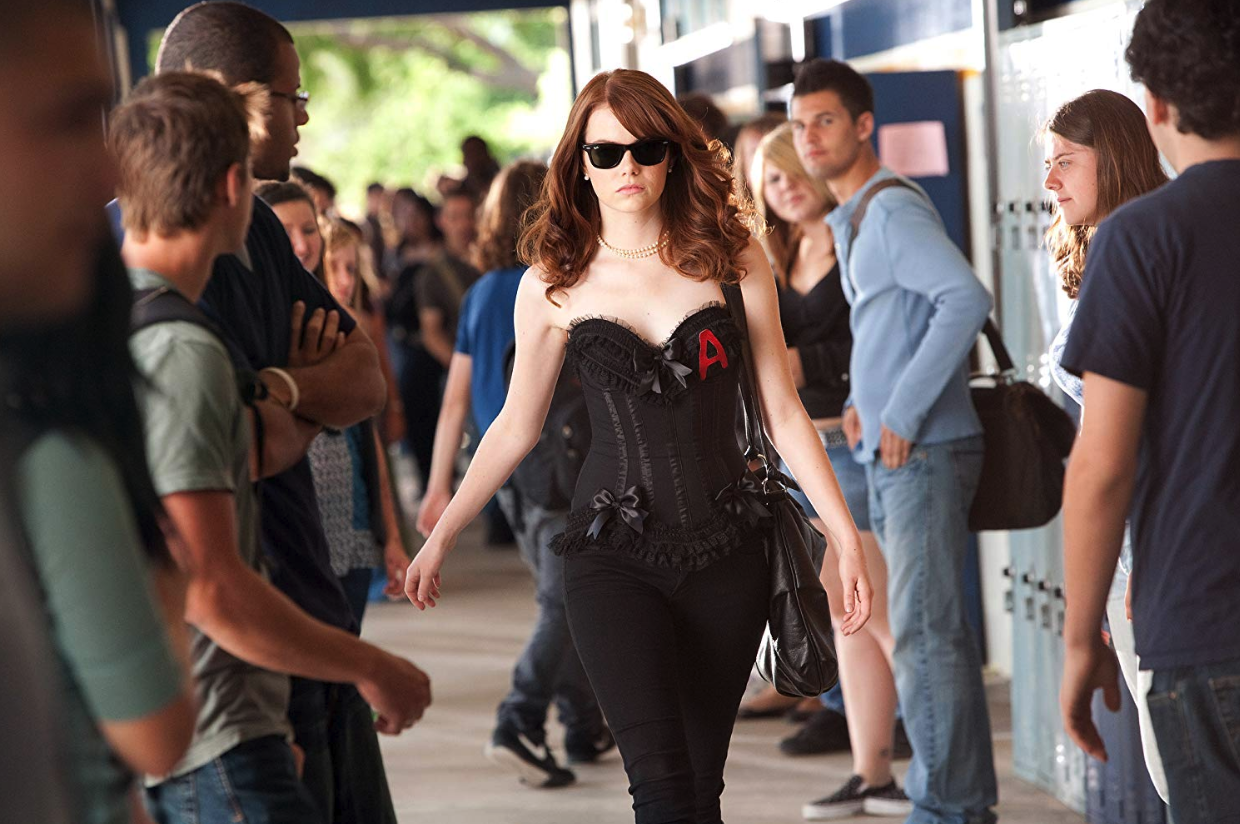 "I was really in love with that script but I put so much pressure — I was 20 and I put so much pressure on myself," she said, before adding that she thought the whole thing was going to fall apart because the movie largely relied on her.
"I had to be there all day every day, and if I wasn't on screen then I was narrating. It was just too much me," she revealed, before adding, "It was the first time that I had ever had to rely on myself mostly to be able to carry all of that."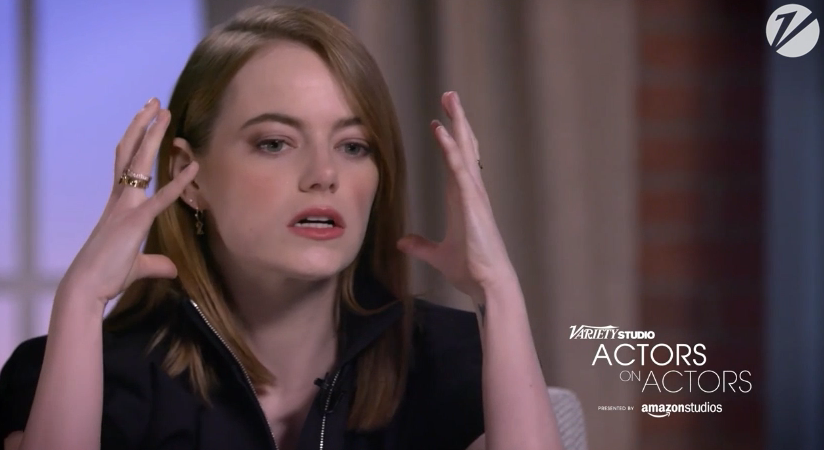 When Timmy then began to ask how she felt when she got to watch it, Emma confessed that although she attended a screening of the movie, she got up and left after a couple of scenes.
I haven't seen it. No, I've seen some scenes. But I went to a friends and family screening to see it and I had to get up and walk out. Who wants to watch themselves for that long?
That wasn't the only revelation made during the sit down. While talking about roles they'd lost out on, Timothée said that he'd done screen tests for Spider-Man but got turned down.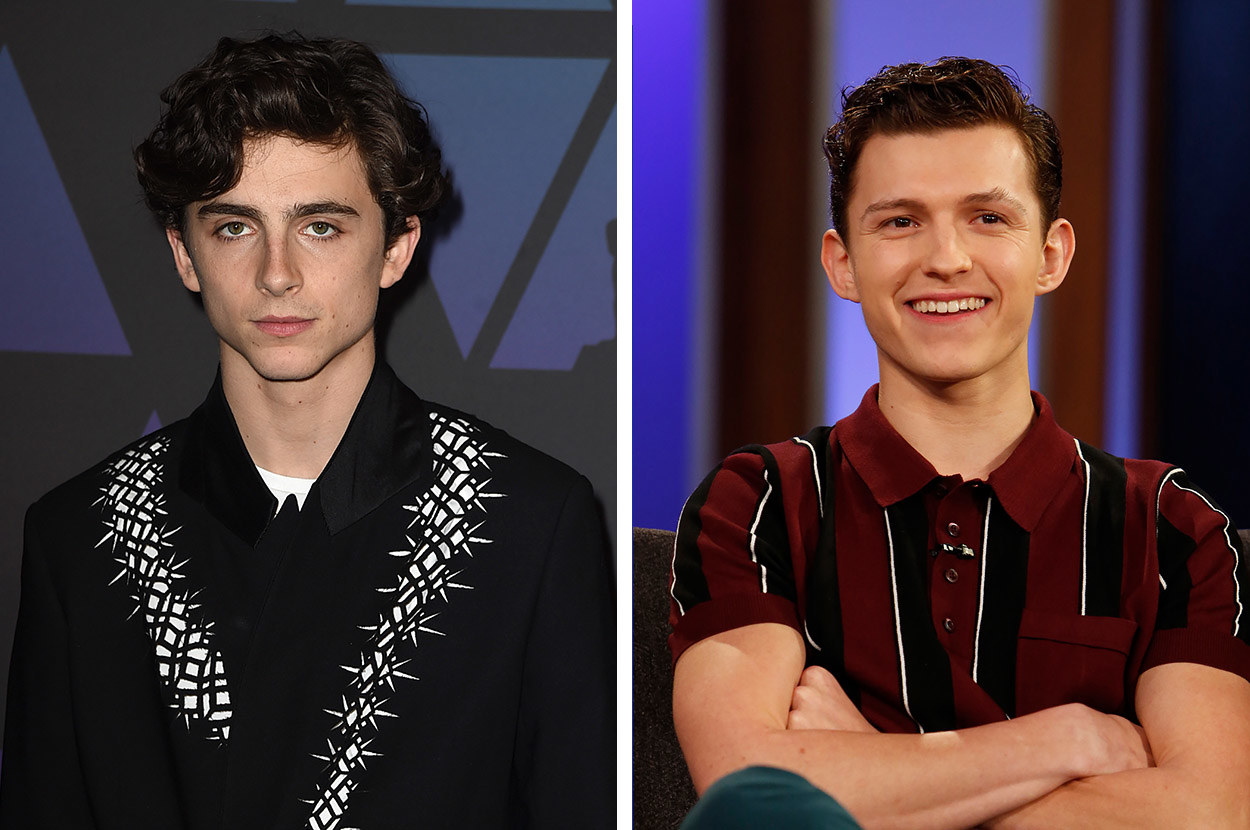 The pair then bonded over losing out on Tim Burton movies, with Emma auditioning for Alice in Wonderland and Timmy for Miss Peregrine's Home for Peculiar Children. "Tim Burton's a crusher," Emma said. "Not getting a Tim Burton movie is really devastating,."