When Emily Ratajkowski revealed her pregnancy to the world on Monday, there was something a little different about the announcement. First, she flouted the celebrity convention of sharing a well-timed Instagram post, with a sneak peak on stories for maximum exposure and likes, and instead chose to share a photo shoot and personal essay for Vogue.
But in the essay, Ratajkowski also chooses to explore the subject of gender, focusing on her fear of inadvertently pushing the preconceptions of boys and girls — of masculinity and femininity — onto her unborn child. "When my husband and I tell friends that I'm pregnant, their first question after 'Congratulations' is almost always 'Do you know what you want?'" she writes in the opening lines. "We like to respond that we won't know the gender until our child is 18 and that they'll let us know then."
What followed was a thoughtful and personal discussion about "forcing as few gender stereotypes" on her child as possible, about unpacking the wants and fears of giving birth to a boy or a girl, and about the expectations that are often levelled at kids before they've even had a chance to grasp a sense of the world for themselves.
Gender norms are deeply rooted in our culture. All around us, there are signs of gendered stereotypes, telling us girls should play with dolls and favor anything pink, that boys should play sports and display little in the way of emotion — because god forbid their masculinity be brought into question at the sight of a tear or two. These insidious expectations have mostly thrived because we often do little to fight them.
But it's parents like Ratajkowski who are resisting these norms — and, in her case, on a massive public platform. They're fighting back against a lifetime of expectations that have caused pain for many — especially those in the LGBTQ community — that have told us we can't do this because it is too feminine or too masculine; we can't do that because it's only for girls or only for boys. For transgender people in particular, these social norms can be deadly.
For Ratajkowski, working to abandon these deeply ingrained norms has brought her peace. "I don't try to envision a pink or blue blanket in my arms. I'm too humbled to have any false notions of control," she writes. "I'm completely and undeniably helpless when it comes to almost everything surrounding my pregnancy: how my body will change, who my child will be. But I'm surprisingly unbothered. Instead of feeling afraid, I feel a new sense of peace."
Ratajkowski isn't the first celebrity to raise her children free from the expectations of gender norms — and those who are taking this approach have proved how effective it can be. When Gabrielle Union and Dwyane Wade introduced the world to their transgender daughter, Zaya, earlier this year, they encouraged others to "listen to, love & respect your children exactly as they are." The result has been a young person able to explore their identity with freedom, support, and love. A young girl who speaks with confidence and wisdom beyond her 13 years of age, who already understands that living as your authentic self is more valuable than anything else. "What is the point of being on this earth if you're gonna try to be someone you're not?" Zaya herself said. "It's like you're not even living as yourself, which is, like, the dumbest concept to me."
In the past, Megan Fox and Angelina Jolie have also spoken openly about allowing their children the freedom to explore and establish their own identities. However, unlike these stars whose family lives largely exist in private, Ratajkowski is much more publicly visible and vocal about her life on social media, where she has close to 30 million followers. A video for Vogue alongside her essay amassed more than 12 million views in a single day when she posted it to her Instagram page. A separate video, in which she thanked the magazine for the space to share her thoughts on gender, has received 9.3 million views. Three other Instagram posts about her pregnancy have garnered a cumulative 6 million likes. In other words, Ratajkowski has the platform, visibility, and digital savvy to effect real change. The virality of her candid posts has the capacity to spread the message to other parents, encouraging them to perhaps reassess their approach to gender and tolerance. She is, quite literally, an influencer.
But her essay is also significant because in her career as a model, Ratajkowski has conformed to traditional standards of beauty and femininity. When she first rose to fame in Robin Thicke's "Blurred Lines" video in 2013, she was positioned clearly as a hypersexualized, feminized subject of the male gaze. Since then, she's spoken at length about how it feels to be defined and constrained by her appearance and gender, with the latter routinely weaponized against her.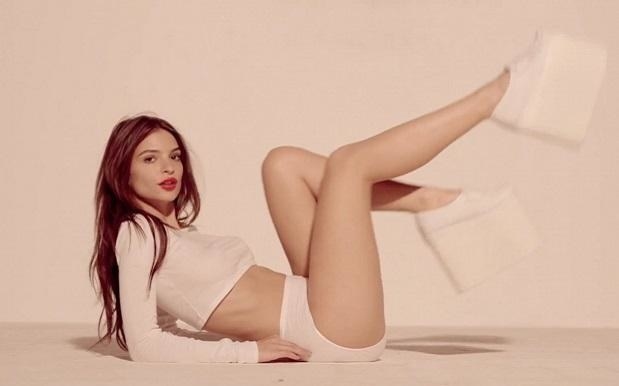 When Ratajkowski's privacy was violated and nude photos of her were published during the infamous iCloud hack in 2014, she was trolled, blamed, and offered little sympathy. And yet, when Chris Evans accidentally uploaded a nude picture to his Instagram story earlier this year, the response was one of sympathy, a circle of protection drawn around him by fans and bystanders alike, while people frantically urged others not to search for the pictures and embarrass the man further.
Ratajkowski has described these continual violations and the negative comments surrounding them as "unrelenting"; she goes as far as to reveal that she'd lost weight and chunks of hair due to the stress. In a recent essay for the Cut, she writes, "I had a desire to disappear, to fade away. My insides ached. I developed a new habit of sleeping during the day."
As she rejects the objectification and victimization she's experienced throughout her career, Ratajkowski is now also offering a degree of agency to her child. In stripping away gendered expectations, the model is giving her child a blank page on which their own story can begin to take shape, rather than handing them a script filled with stage directions of how they should act and how they should be as a person.
In her Vogue essay, Ratajkowski detailed the negative effect of these norms. She knew the word "jealous" at the age of 3, she writes, and understood the correlation between beauty and power after hearing stories from her mother about becoming homecoming queen. "I think about how women compare one another constantly, doing acrobatic calculations in their heads: In this way I'm similar to her, in this way I'm not; in this way I'm better, in this way I'm not," Ratajkowski writes.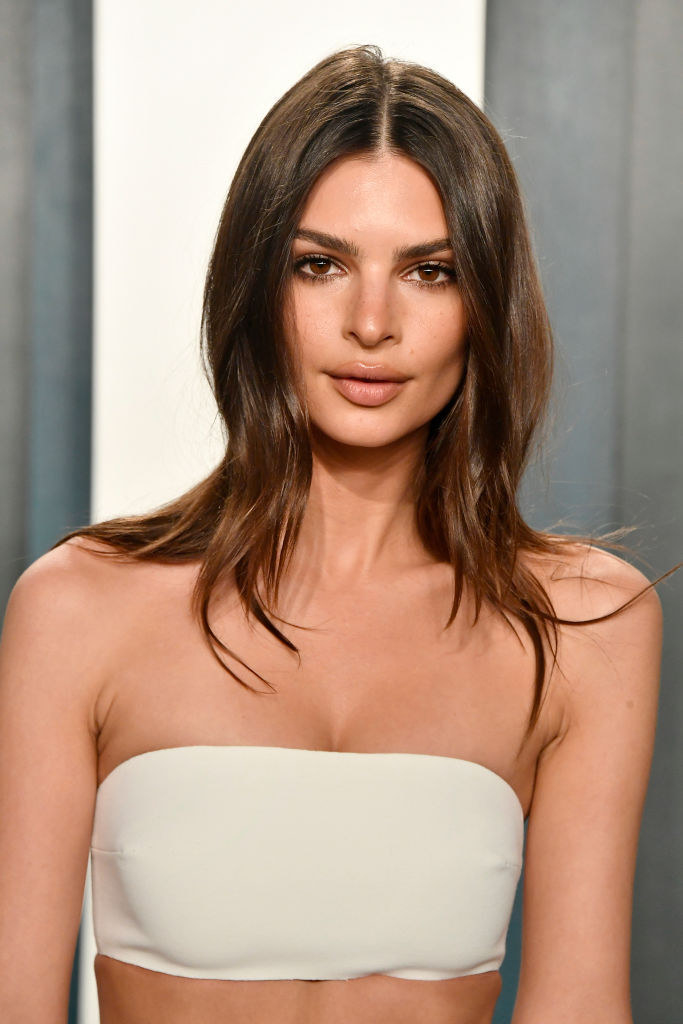 Despite being a supermodel, working in an industry where beauty is currency, Ratajkowski still feels insecure about her physical appearance. This is something that's been embedded in her psyche since childhood, when she "prayed for beauty" and for her nose to "stay small." That perspective has continued into her adulthood, where Ratajkowski still finds herself battling against norms and expectations that are difficult to unlearn. "I still fight subconscious and internalized misogyny on a regular basis, catching myself as I measure the width of my hips against another woman's," she writes. "Who is to say I'd be able to protect my daughter from it?"
That Ratajkowski would subvert expectations so thoroughly by taking such a vocal stand against gender norms not only compounds the need for change but continues to pave the way for a new parenting style. She has experienced firsthand what those norms can do to a person, and it seems that she is determined to not impose those same restrictions on her child. Few others in the entertainment world have been so vocal, or so thoughtful, in their approach.
The hope is that, through this form of compassion and open conversation, a younger generation might begin to understand themselves and each other more fully than those before them.
"I don't like that we force gender-based preconceptions onto people, let alone babies. I want to be a parent who allows my child to show themself to me," Ratajkowski writes. "I'm already learning from this person inside my body. I'm full of wonder."