This Story About Dwayne Johnson's Daughter Being A Flower Girl At His Wedding Is Hilariously Adorable
"Wedding day flower girl is a big responsibility and one that Jazzy took very serious."
Dwayne Johnson has taken to social media to show off pictures from his wedding day after tying the knot with longtime girlfriend Lauren Hashian last month.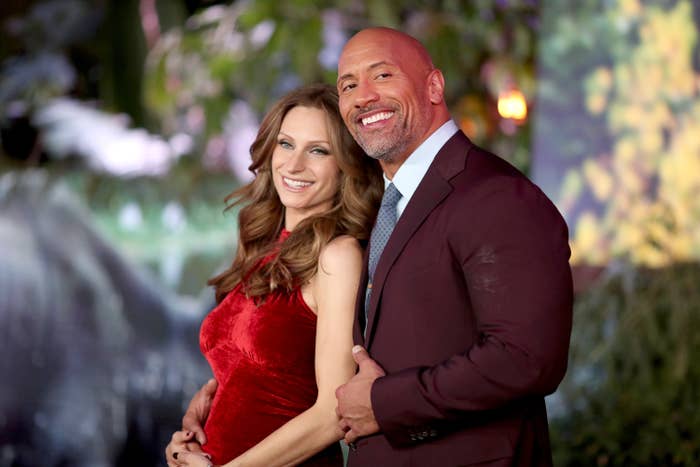 Dwayne surprised fans when he revealed in a casual Instagram post that he and Lauren had made it official in an ocean-side ceremony in Hawaii.
The couple, who have been together for over a decade, have since posted adorable pictures from the day, and they're almost too much to handle.
But by far the most adorable part of the ceremony was the couple's daughters, Jasmine and Tiana, who were flower girls. And according to Dwayne's most recent Instagram posts, it was a role the pair took very seriously!
In a hilarious caption, Dwayne revealed that just before the ceremony, he helped Jasmine rehearse for her flower girl duties. However, he quickly realised that she wasn't going to "gently lay the flowers down". In fact, she did quite the opposite...
In a separate Instagram post, Dwayne also revealed that in her excitement, Jasmine tripped and fell while walking down the aisle. But instead of crying, she simply picked up all the petals and carried on, which Dwayne felt was actually an important lesson we could all learn from.
Dwayne concluded his story by admitting that a little while after the tumble, he gave Jasmine "the biggest, sugariest piece of wedding cake", hilariously adding: "That's what loving and responsible fathers do. Turn our children into sugar tornadoes."
After all her hard work, I think we can all agree that cake is definitely what Jasmine deserved! 💖