There's one thing everybody in the world is united in missing. It's a common fact that everybody misses Destiny's Child.
Well, I'm not one to circle rumours and fan flames, so I'm gonna stay quiet.
LOL JK I READ A THEORY ONLINE AND I'M HERE TO SHARE IT WITH YOU! Buckle up independent women, we have some investigating to do.
So we all know that Beyoncé is a masterful genius. She has a habit of dropping hints about projects or personal news waaaaay in advance, but they're so clever that we only realise when it's too late. Take, for example, the twins.
Beyoncé also dropped hints in 2015 about her album Lemonade before its 2016 release – we were just too dumb to understand that she was flaunting it in front of our faces.
So now that you have a little background info on Beyoncé's habits, that brings us to yesterday, when I was scrolling through Twitter and came across this tweet.
First we look at this picture, which Beyoncé recently shared. Notice anything in particular?
Is it just coincidental that Beyoncé is wearing an AC/DC T-shirt but is only choosing to reveal the DC part, which also coincidentally are the initials for Destiny's Child?
Now, before you start shouting "IS THAT IT????" well, there's more. Remember a woman by the name of Michelle Williams? You might know her better as Queen of Bridges.
Michelle posted a veeeery interesting picture on her Instagram story – the outfit she wore when Destiny's Child reunited with Beyoncé at the Super Bowl in 2013.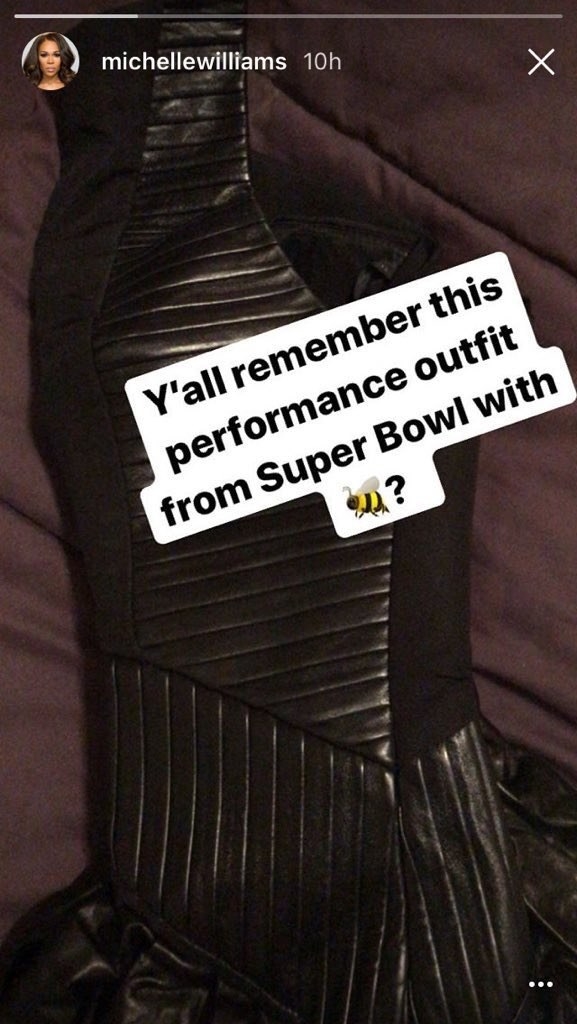 Still not convinced? WELL THERE'S MORE! If you're a real DC fan, you'll remember original member LaTavia, who was in the band when they released bangers such as "No, No, No" and "Bills, Bills, Bills".
Well, last week, LaTavia tweeted about a secret project that she couldn't talk about. I wonder what that could be...
She's also been retweeting tweets about Destiny's Child, including this one which shows the members of DC when they were in the band vs what they look like today. These coincidences are starting to add up.
The last clue that something could potentially be happening comes from another original band member in the shape of LeToya, who posted this throwback on Instagram.
Obviously when people on Twitter caught wind of the theory, they went into meltdown and tbh who can blame them?
The rumours even extend to the reunion being at Coachella, where Beyoncé is billed to headline in 2018.
So yeah, atm it's just a theory, but if you ask me, a pretty strong one. We just have to hope that Beyoncé doesn't cancel the whole thing because of the hints that everybody else has been dropping.
Maybe 2018 won't be so bad after all!
BuzzFeed has contacted reps for Beyoncé for comment.