In fact, she's been very candid about her alcohol and drug addictions, which she sought help for in 2012, most recently opening up about her troubles in documentary Simply Complicated.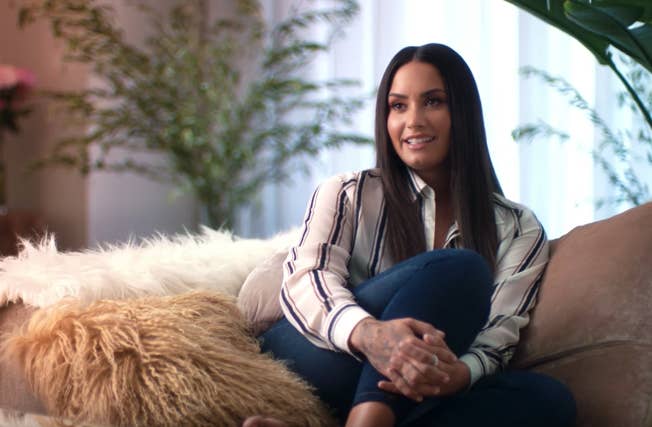 But Demi is now proud to have hit the six year mark in her sobriety journey, marking the occasion on Twitter last month.
However, a fan recently posted pictures on Instagram which showed Demi holding a drink that they suggested may be alcohol, questioning why two of her friends appeared to have shaded the drink out, while another friend, Hayley Kiyoko, hadn't.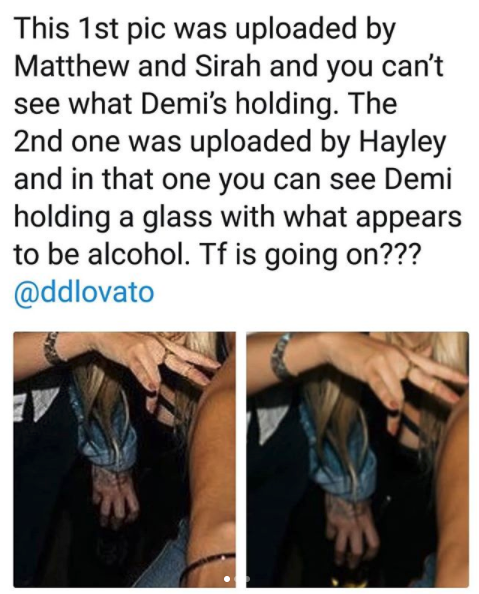 Here's the picture in question. On the left is the picture that was uploaded by Matthew and Sirah, and on the right is a picture that was uploaded by a Hayley Kiyoko fan account.
While both pictures look to be exactly the same with no extra filters, in the photos uploaded by Matthew and Sirah, the glass Demi is holding appears to have been edited out.
Not long after the speculation was posted, Demi saw the post and commented, saying that although she didn't have to defend herself, the drink was actually red bull.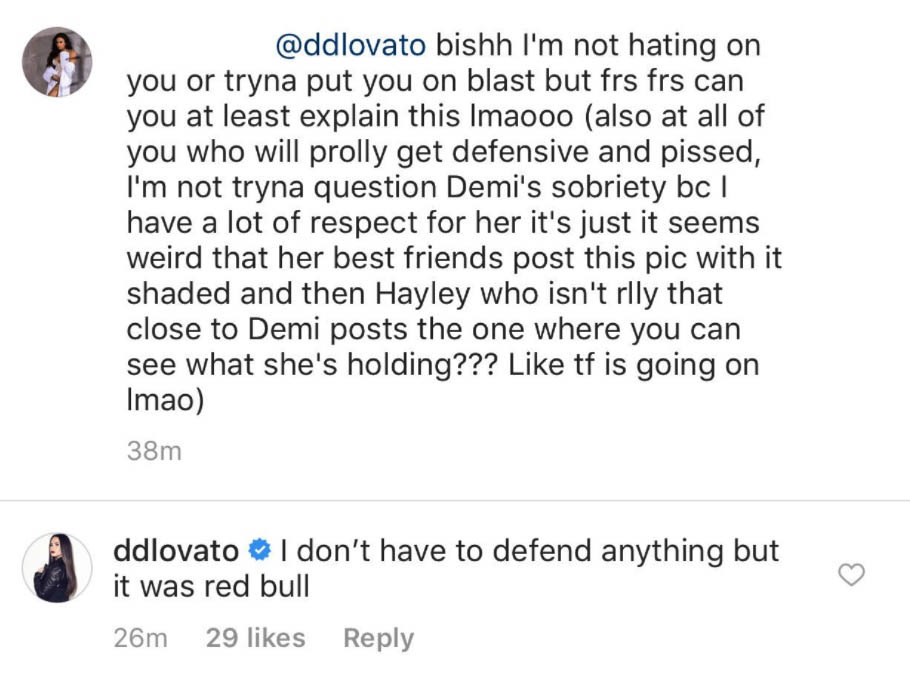 BuzzFeed have reached out to representatives of Demi Lovato for comment on the photos.