As well as being a flawless singer, Demi Lovato is known for being incredibly outspoken and honest. So, it will come as no surprise to fans that she had some things to say after seeing a recent headline that criticised her body.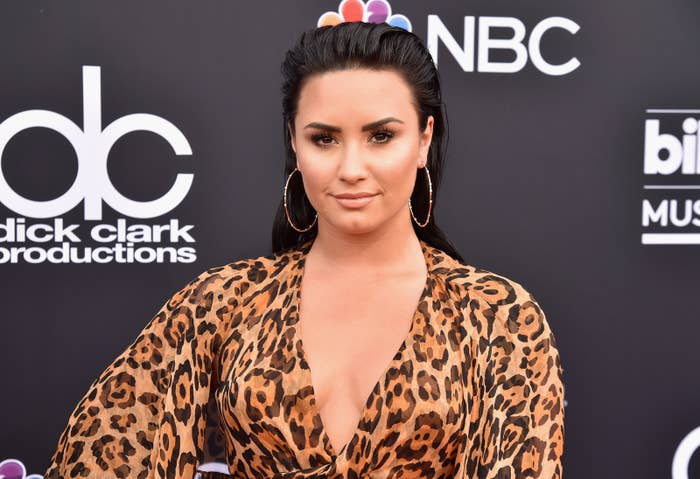 The article in question said that Demi had been seen with "a fuller figure" after leaving a gym in LA. But when the headline reached Demi's attention, she wasn't having it and quickly got on Instagram.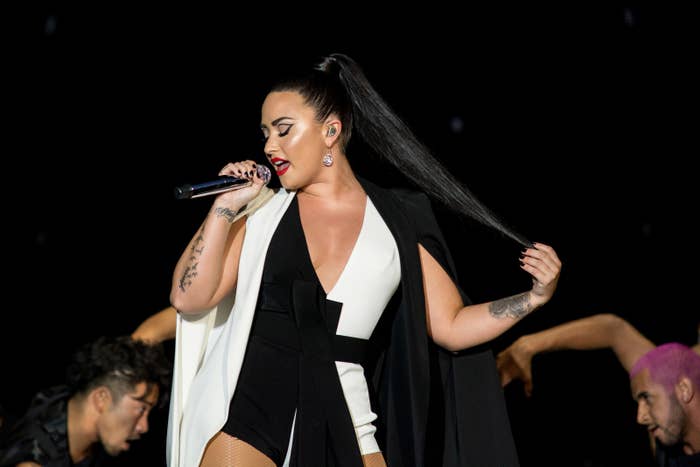 "I am more than my weight," she said defiantly alongside a screenshot of the article.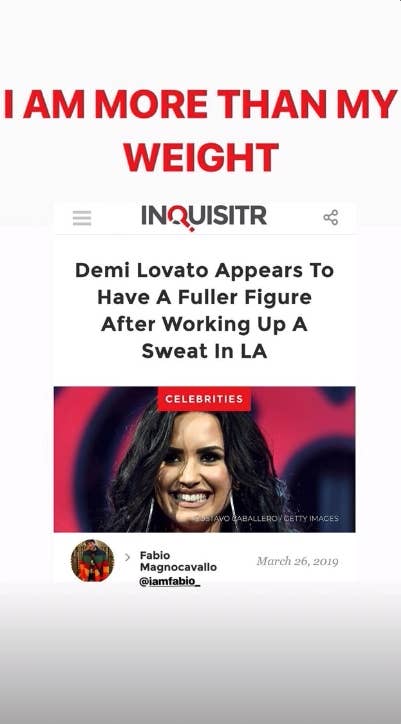 Demi continued, revealing she was angry about people thinking "it's okay to write headlines about people's body shapes", especially since she's been open about her recovery from an eating disorder in the past. She then called the article and those like it "toxic" before pleading with fans not to listen to "negative diet culture talk".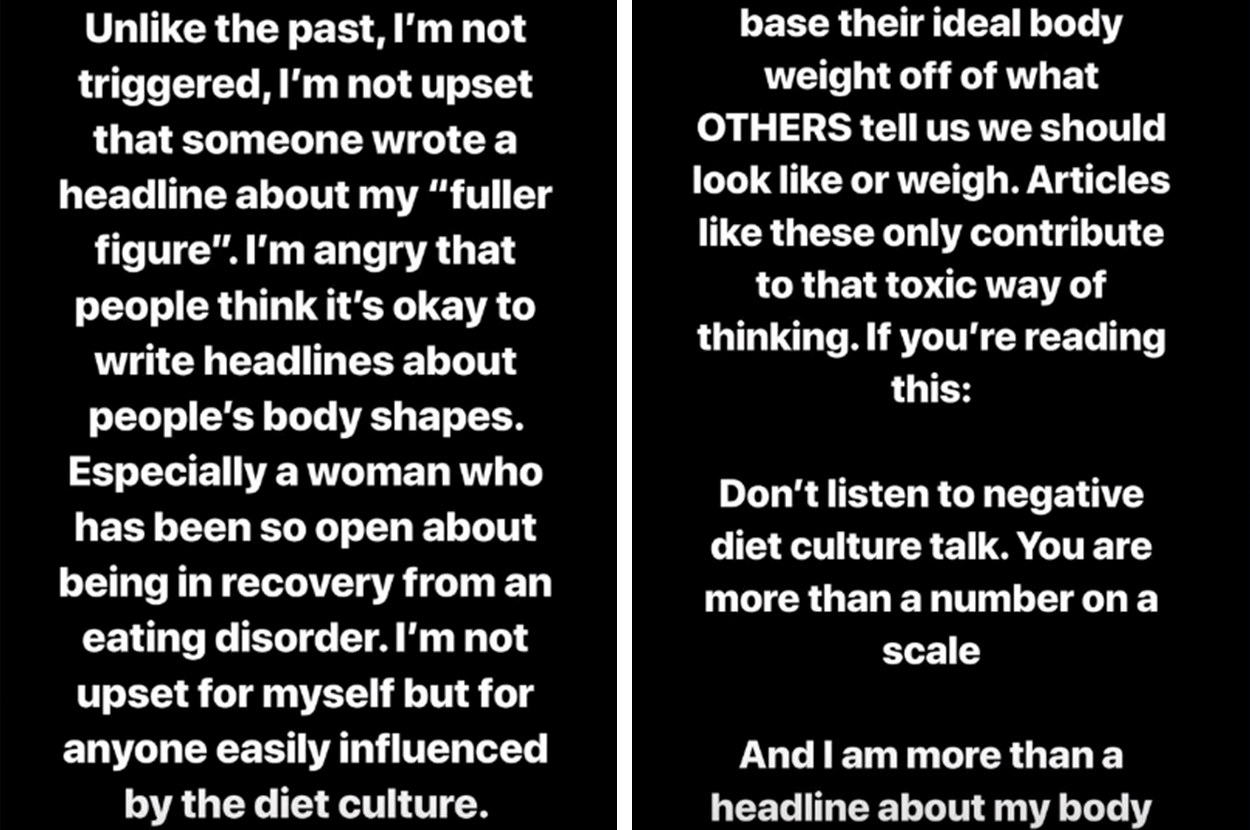 Following Demi's reaction to the headline, the writer of the article got in touch with her via Instagram to apologise. She accepted the apology, posting a screenshot to her story alongside the caption: "Thank you for understanding where I'm coming from..let's create change together."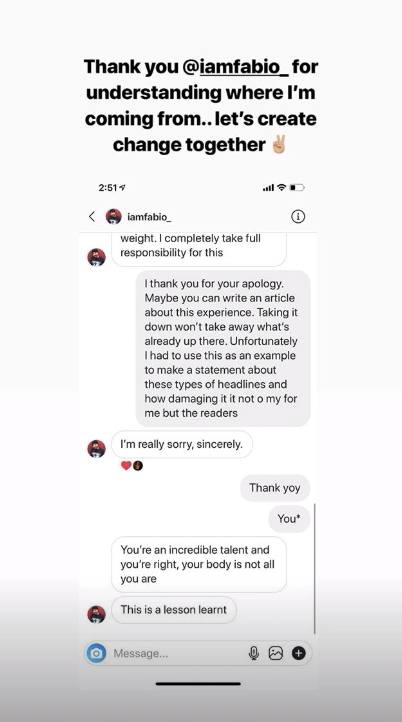 Demi even made sure to tell her fans to "be nice" after the writer said they were "a little shaken" by the reaction.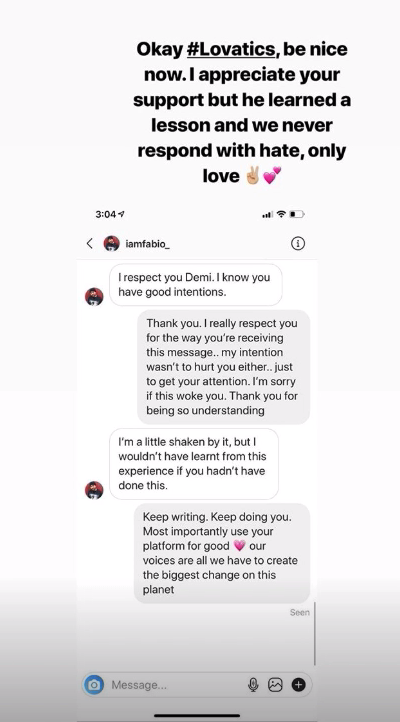 "Change is made [by] raising your voice, speaking your truth and spreading love," Demi finished. "Don't forget to tell yourself how beautiful and worthy you are of a happy and healthy life."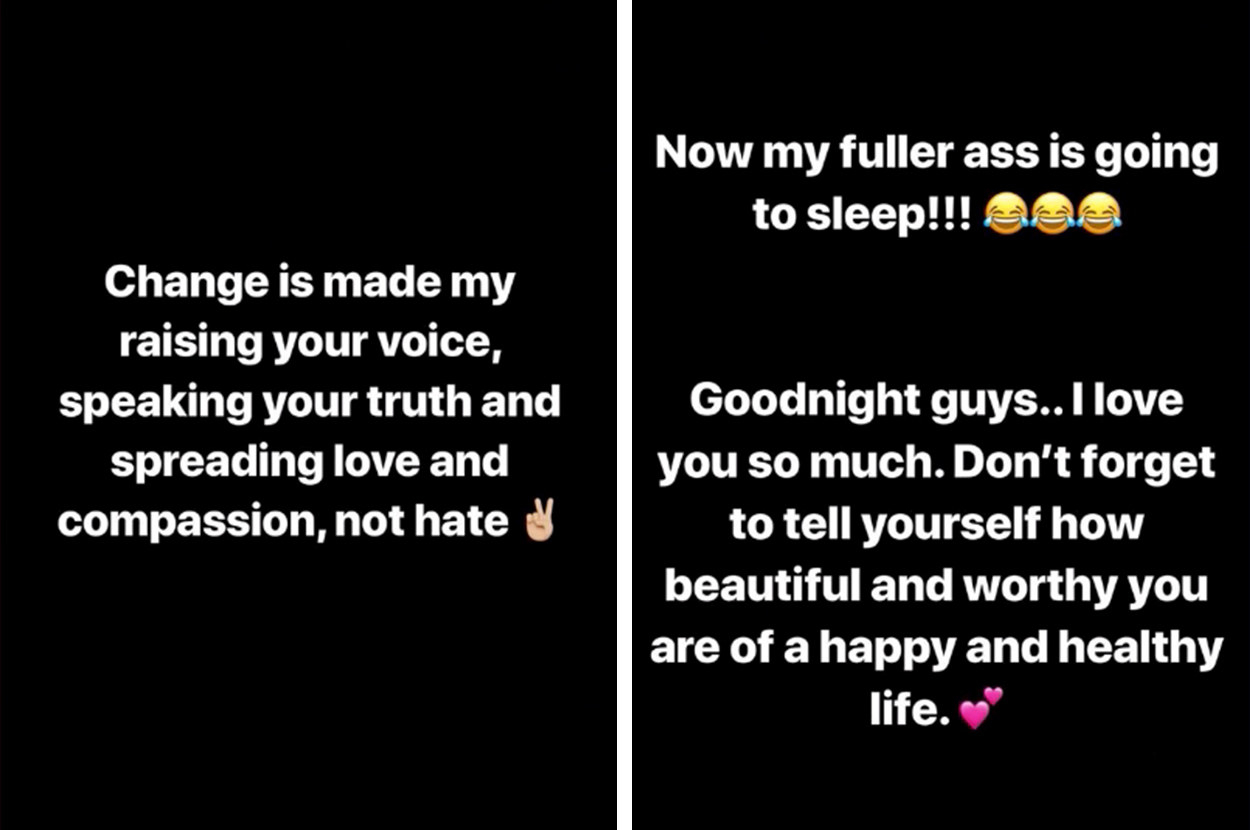 We couldn't have said it better ourselves. 💖