Courteney Cox Texted Her Daughter "I Love You" After Fears Her And Jennifer Aniston's Private Jet Would Crash
Courteney and Jennifer were with friends on their way to Mexico when a tire on their private jet exploded, leaving it circling in the air for four hours.
I'm sure you probably know by now that Jennifer Aniston recently celebrated a milestone birthday. Turning 50 on February 11, Jen threw a huge showbiz party that was attended by 98% of Hollywood. This included the likes of Reese Witherspoon, who was pictured falling down the stairs when leaving, Katy Perry, who arrived on the back of a motorcycle with new fiancé Orlando Bloom, and the person nobody expected to score an invite, Brad Pitt.
Due to what I'm sure was just a mix up, our invite to the party never arrived in the post, but thanks to Kate Hudson, we saw a handful of pictures that proved we definitely missed out.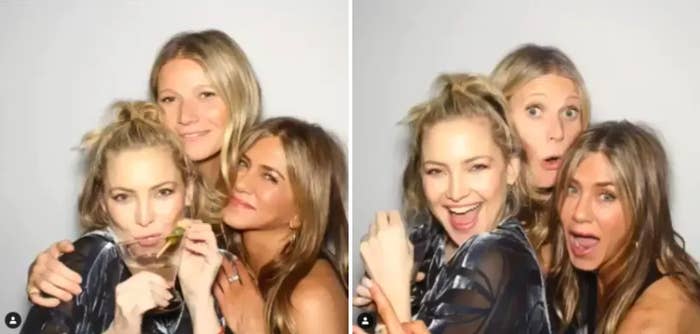 One of the many people in attendance was, of course, Jen's BFF Courteney Cox, who posted the most adorable birthday message that had us all tearing up.
And it wasn't just the fancy party that Courteney scored an invite to — she was one of a small group of pals who boarded a private jet with Jennifer for a little birthday vacation in Mexico. Jealous? Me?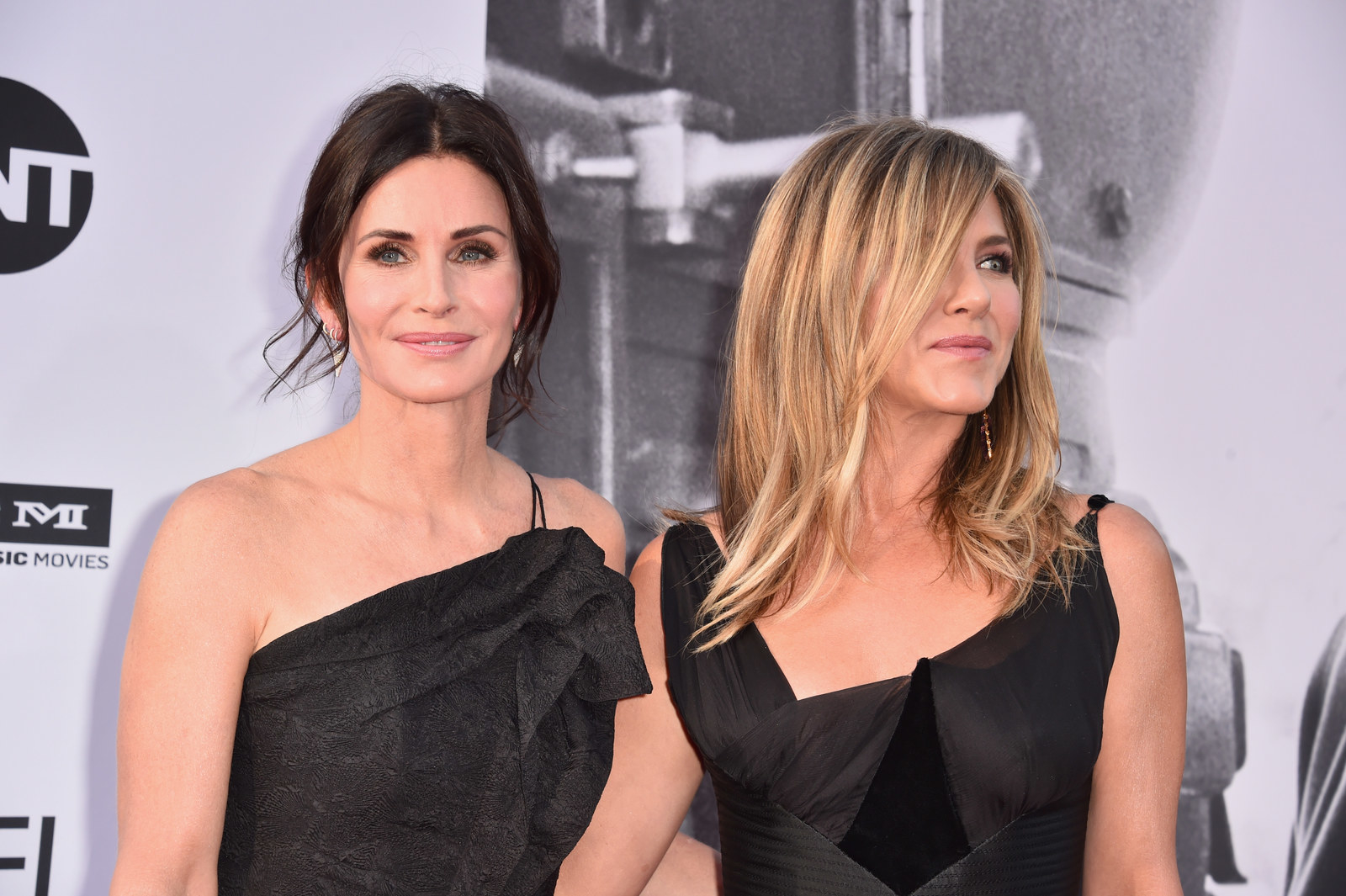 But the trip to Cabo took a terrifying turn when one of the jet's wheels exploded on takeoff. Although the flight carried on to its destination, according to TMZ the crew onboard decided it wasn't safe to touch down and so diverted back to LA. They were then forced to remain in the air, circling the airport to burn fuel.
Eventually, four hours later, the jet was able to touch down safely, but it apparently didn't completely derail Jen's vacation plans — instead, everybody on board switched to a different private jet, because rich people can afford to do that.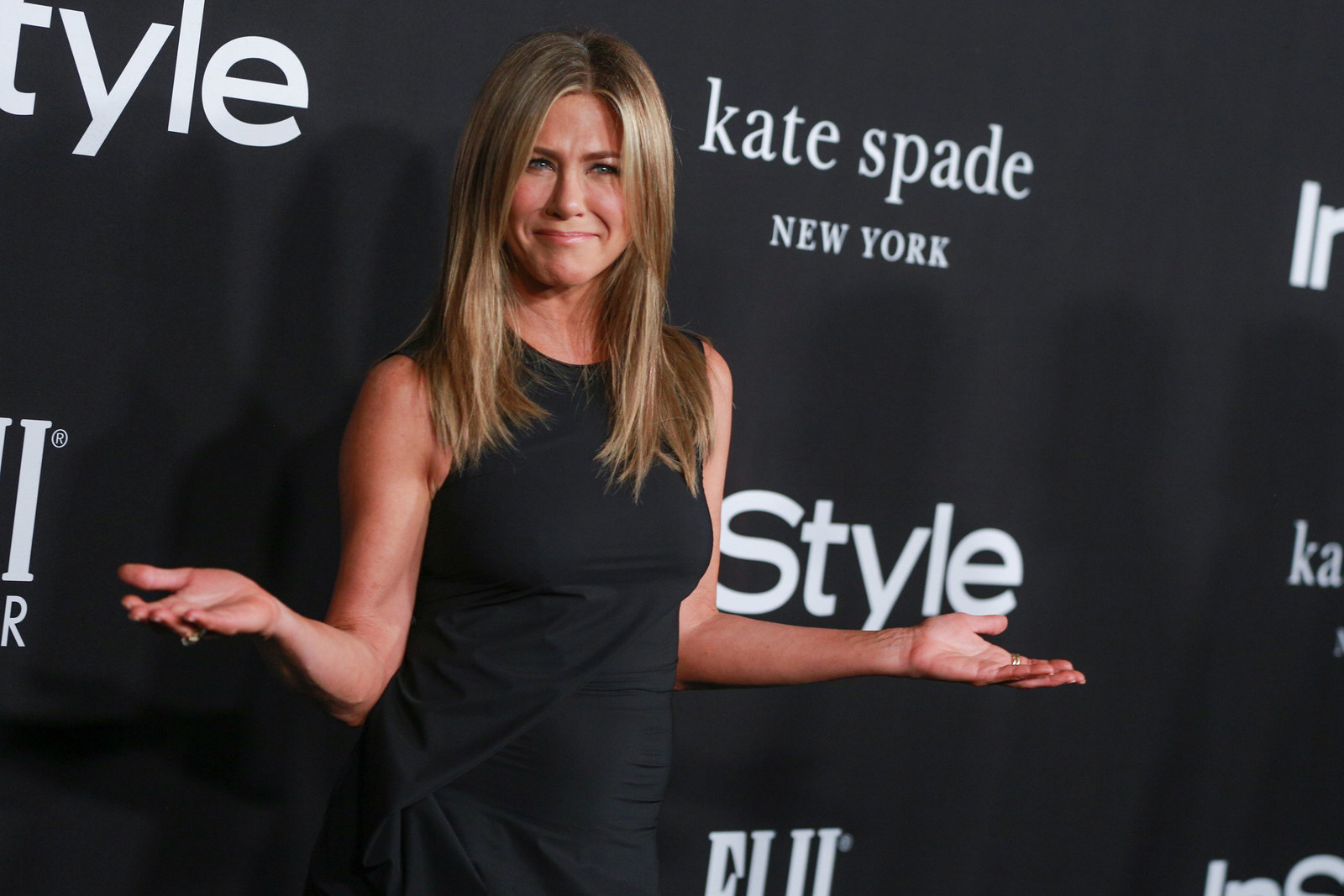 However, despite everything ending well, Courteney revealed what went down on the flight and, to put it mildly, the whole thing sounds terrifying.
Speaking to Extra, she described hearing the wheel explode as the jet took off. "I'm not afraid of flying at all," Courteney said, revealing that her dad was actually a pilot. "But I was really scared because when we were taking off, we heard this really loud bang and I was like, 'Oh, that sounds like we should probably check that tire.'"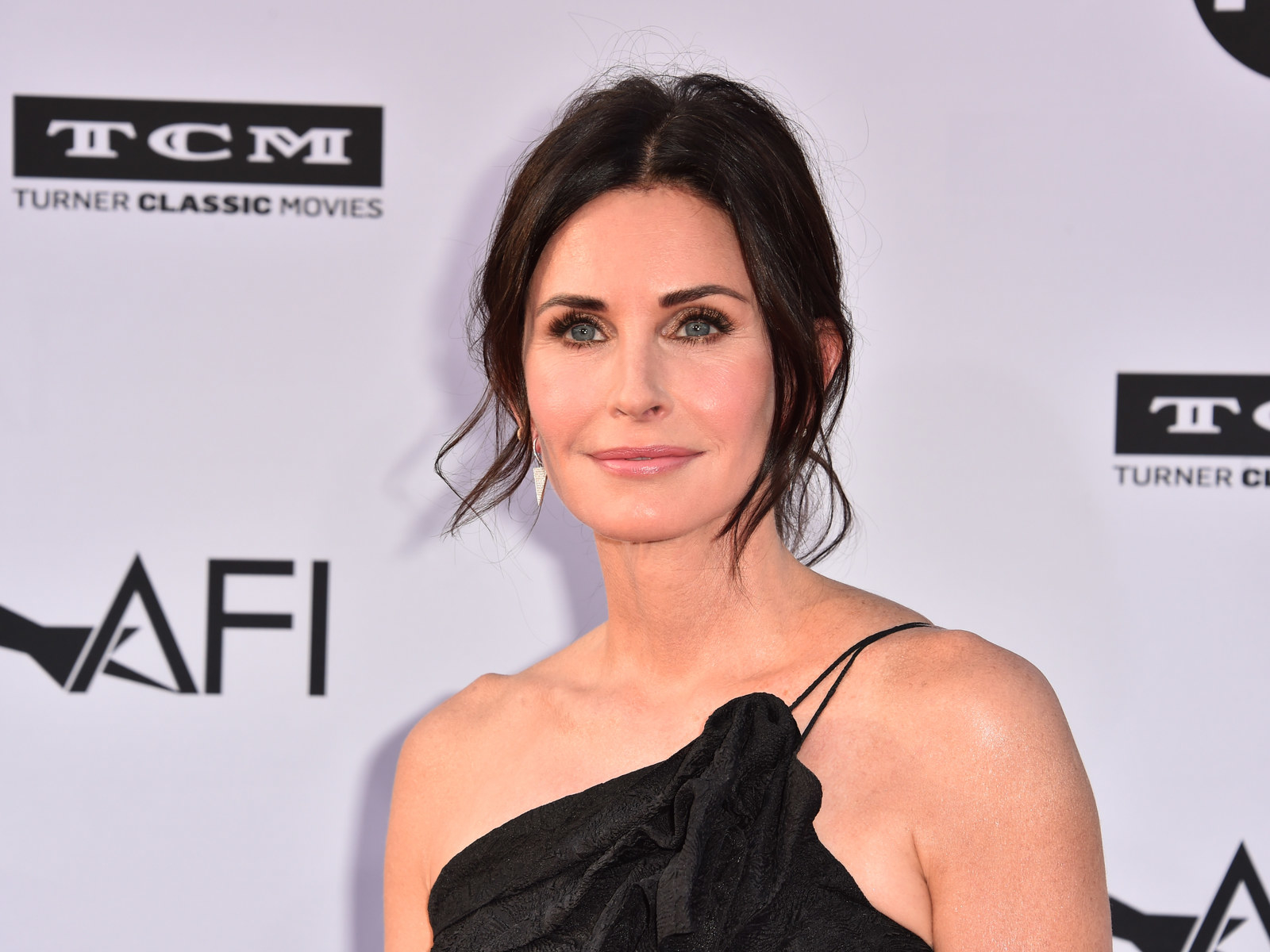 Things only went from bad to worse when people onboard realised "there was no tire at all". In fact, Courteney was so worried about what was going to happen next that she sent a text to her daughter, fearing the worst.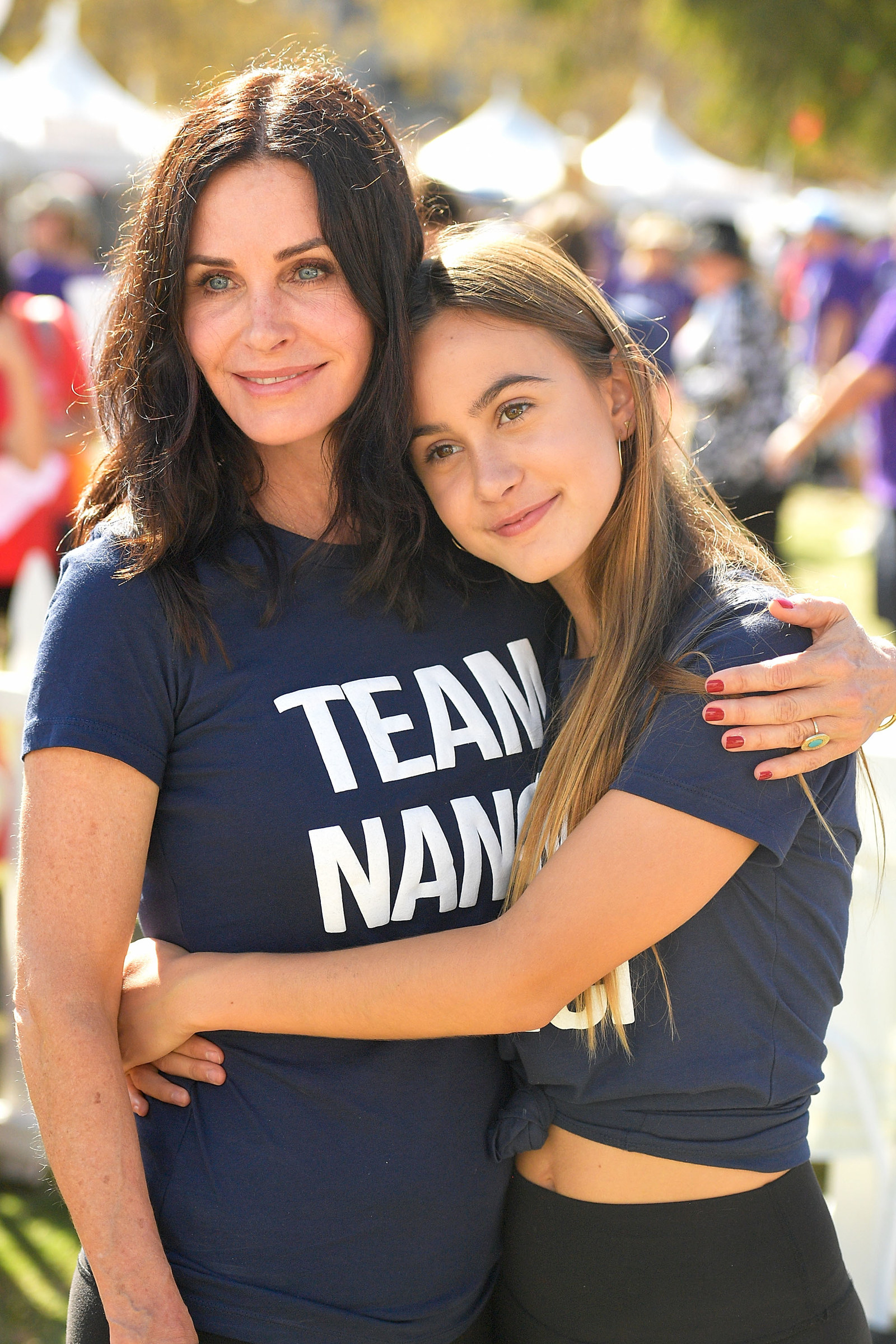 "I sent a little text to Coco, 'I love you'. I didn't say why," Courteney explained, before adding that she also messaged her fiancé, Johnny McDaid, to tell him "everything that was going on".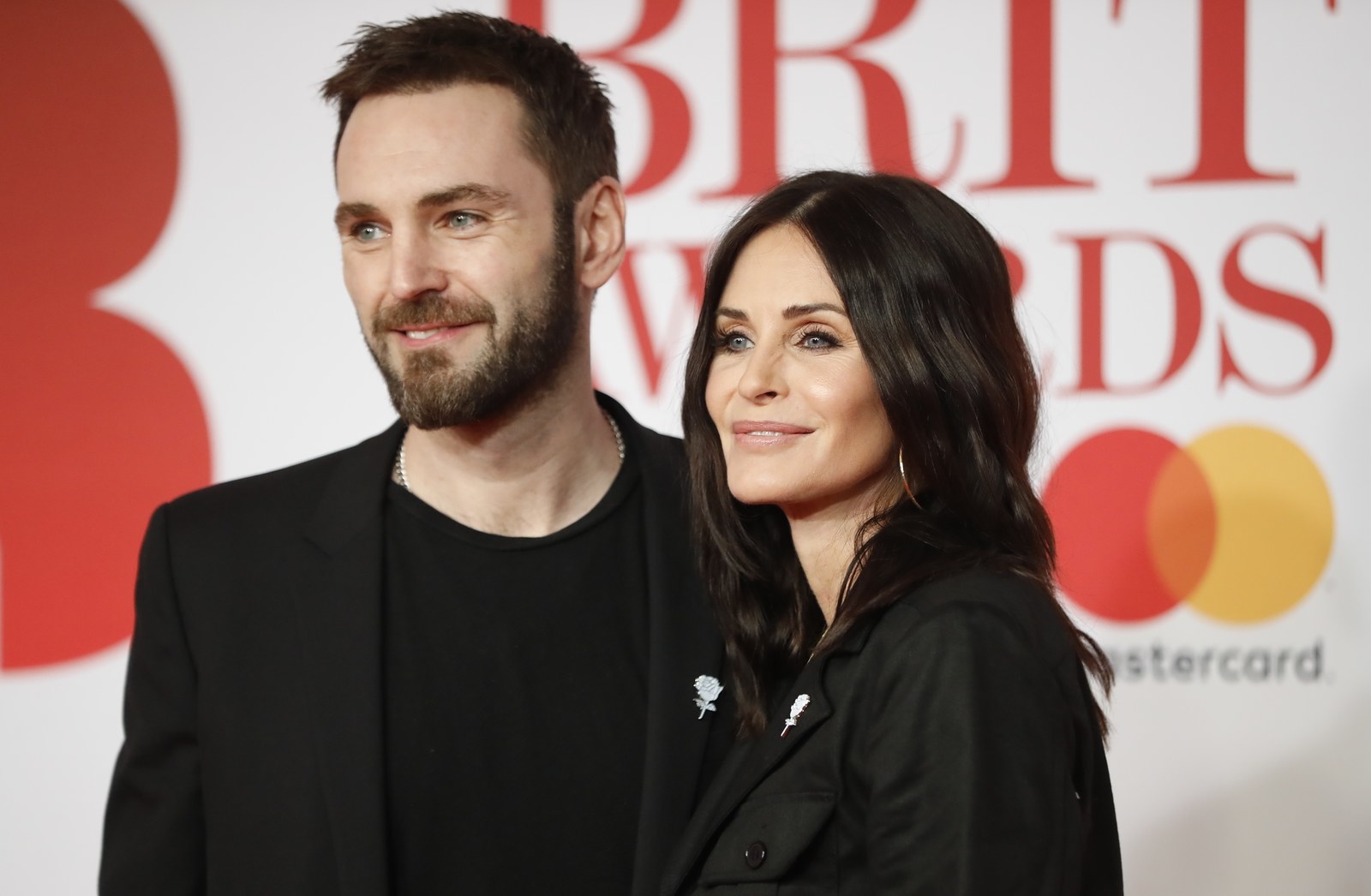 But, thankfully, everything turned out OK and Jen's birthday squad, which didn't include Brad Pitt like some rumours suggested, made it to Cabo safe and sound.
Let's hope that after all the drama, the holiday was a little more relaxing!