Chrissy Teigen And John Legend Threw A Quarantine Birthday Party For Their Son And The Pictures Are So Goddamn Cute
The theme is: Snakes and Cakes!
Even though a lot of us are still under lockdown due to the coronavirus pandemic, it doesn't mean that birthday celebrations have to be put on hold. Just ask Chrissy Teigen and John Legend, who threw their son the cutest party over the weekend to celebrate his special day.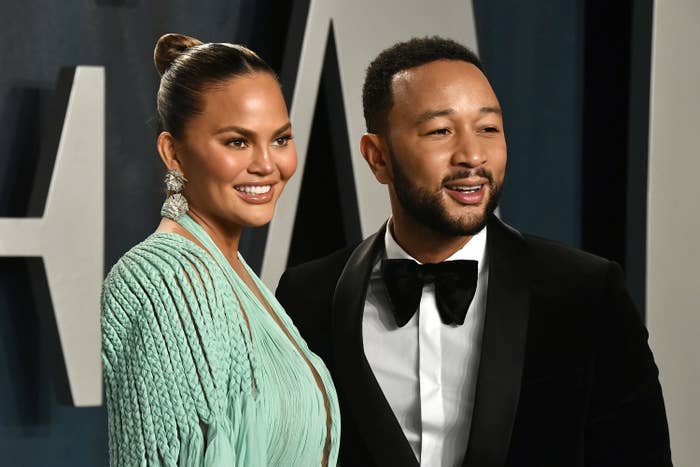 Yep, little Miles Stephens turned 2 on Saturday, with his parents posting this adorable picture to mark the occasion.
"Happy birthday to the boy who gives our household so much life," Chrissy wrote on Instagram. "You're bonkers, my tiny fearless love bug, but I wouldn't have it any other way. I melt every time I look at your cheeky little face."
To get into the mood for his quarantine birthday party, Miles donned a customised T-shirt with his name and Elmo, of course.
And the whole family wore similar T-shirts too!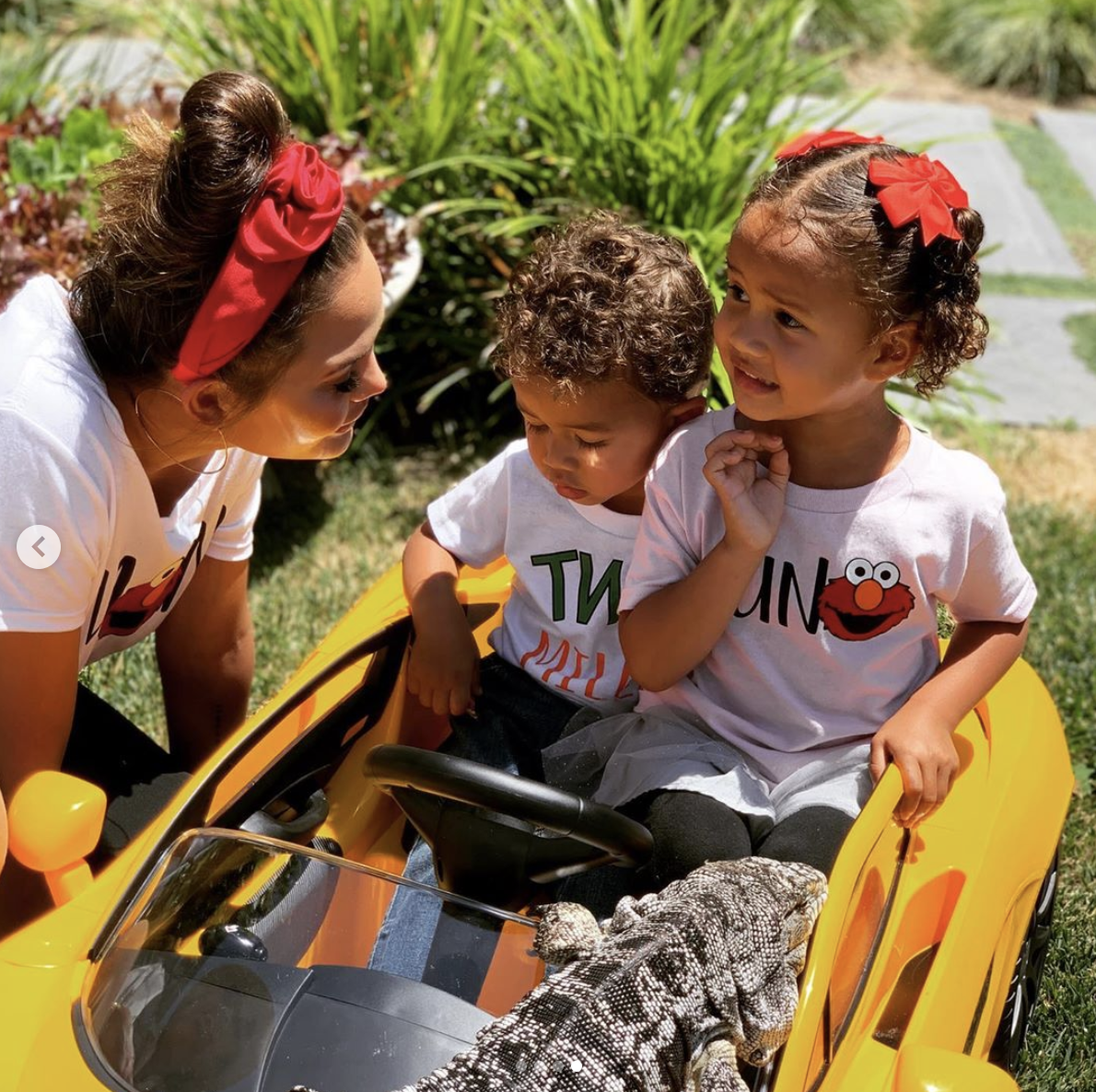 But it wasn't just any old birthday party. Nope, there were some, uh, special reptilian guests, which weren't exactly for the faint of heart. Not that Miles looked too bothered by his dad's new friend.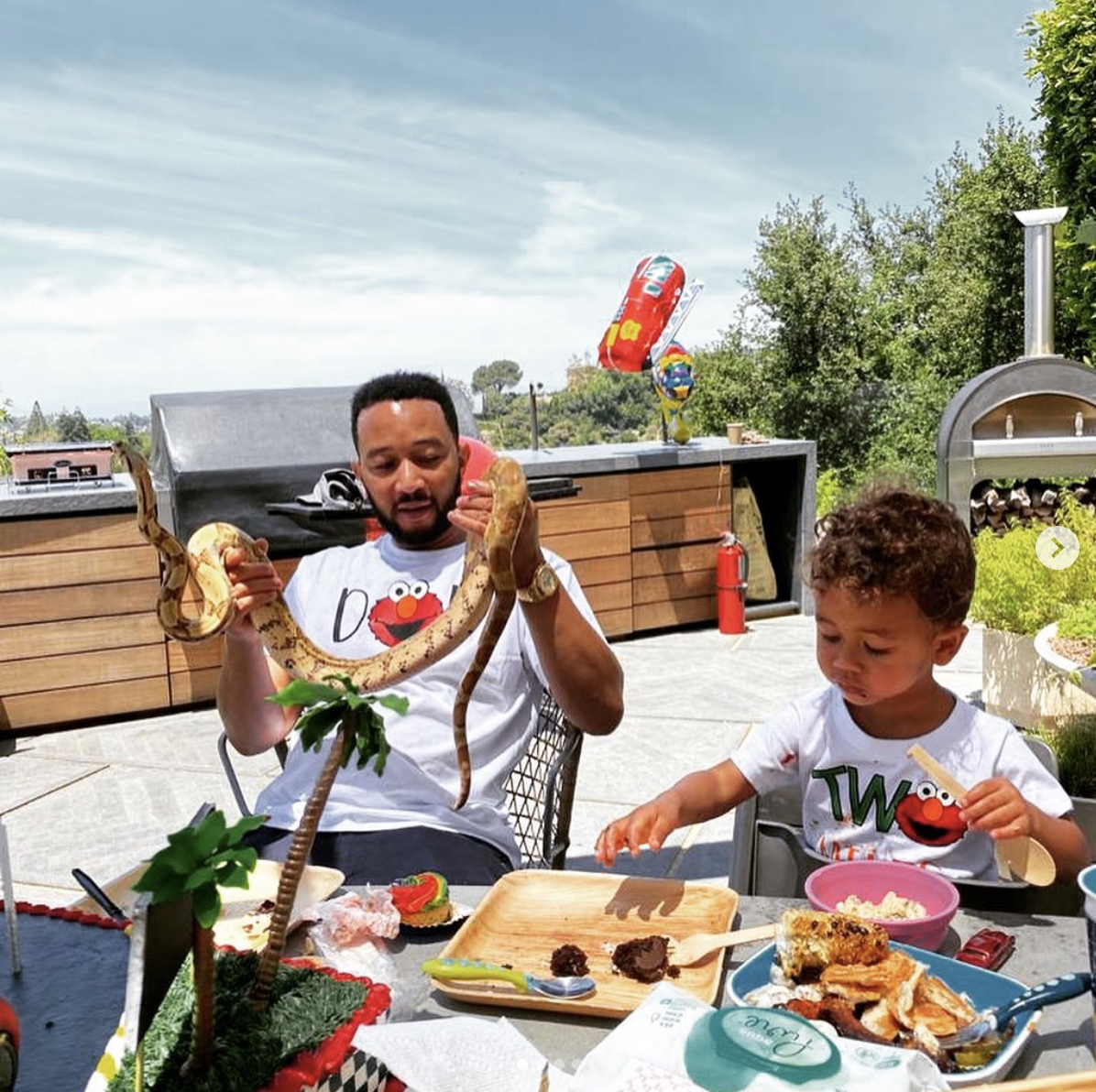 Big same, Chrissy.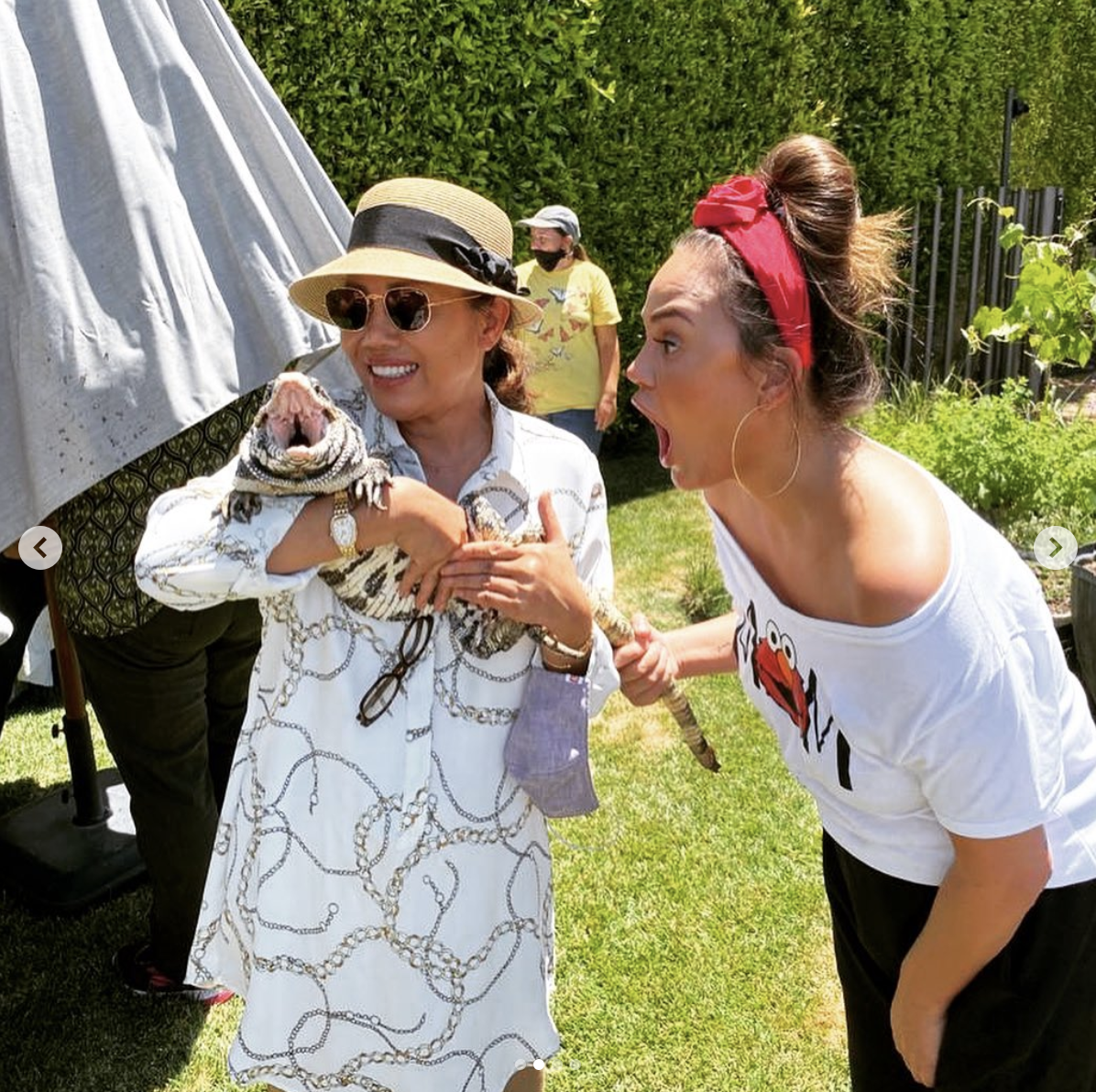 This little guy is more like it and approachable if you ask me.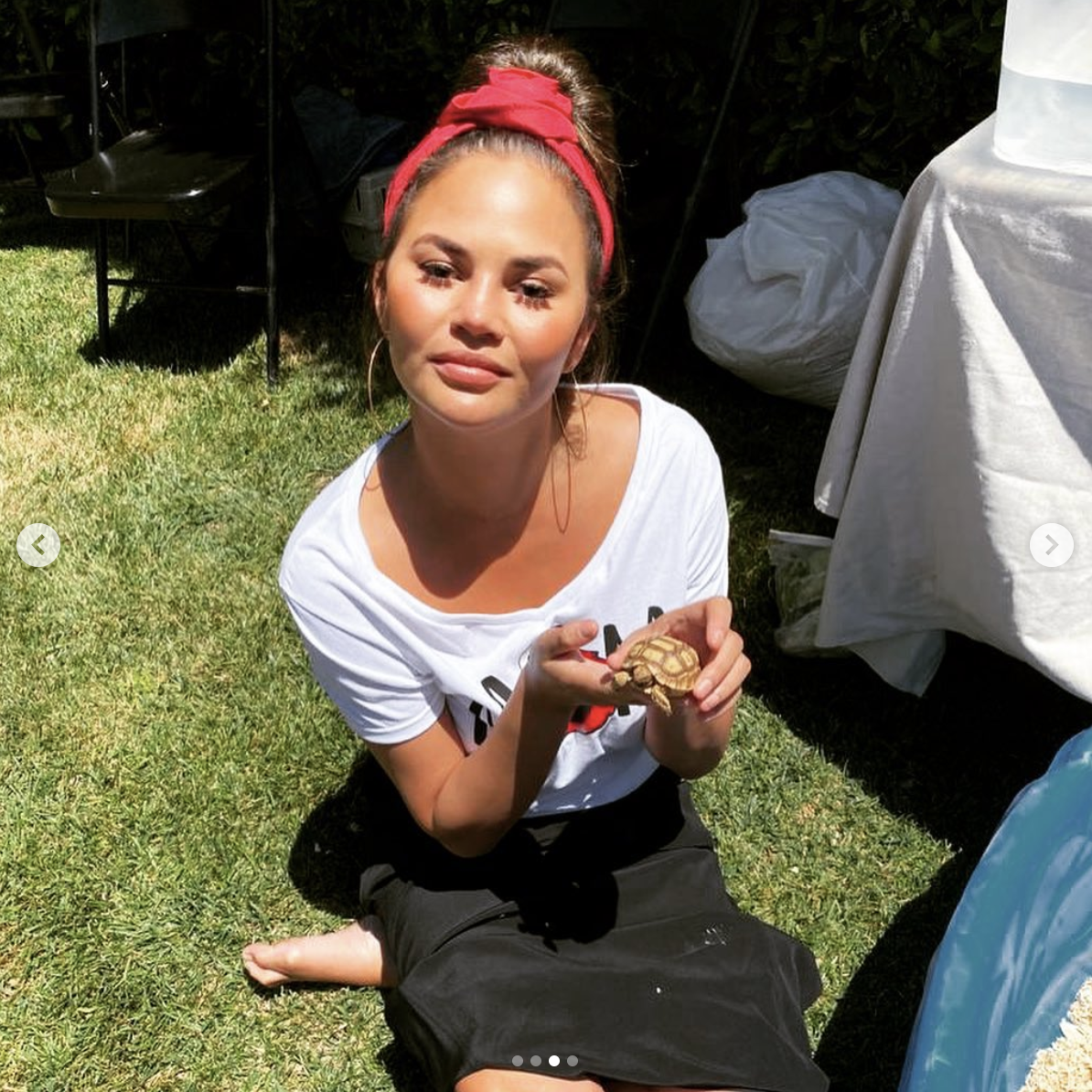 It seems that reptiles are something of a new thing in the Legend household, with Chrissy recently revealing that the family had purchased a baby bearded dragon.
However, it doesn't look like Miles is a fan of the pet just yet...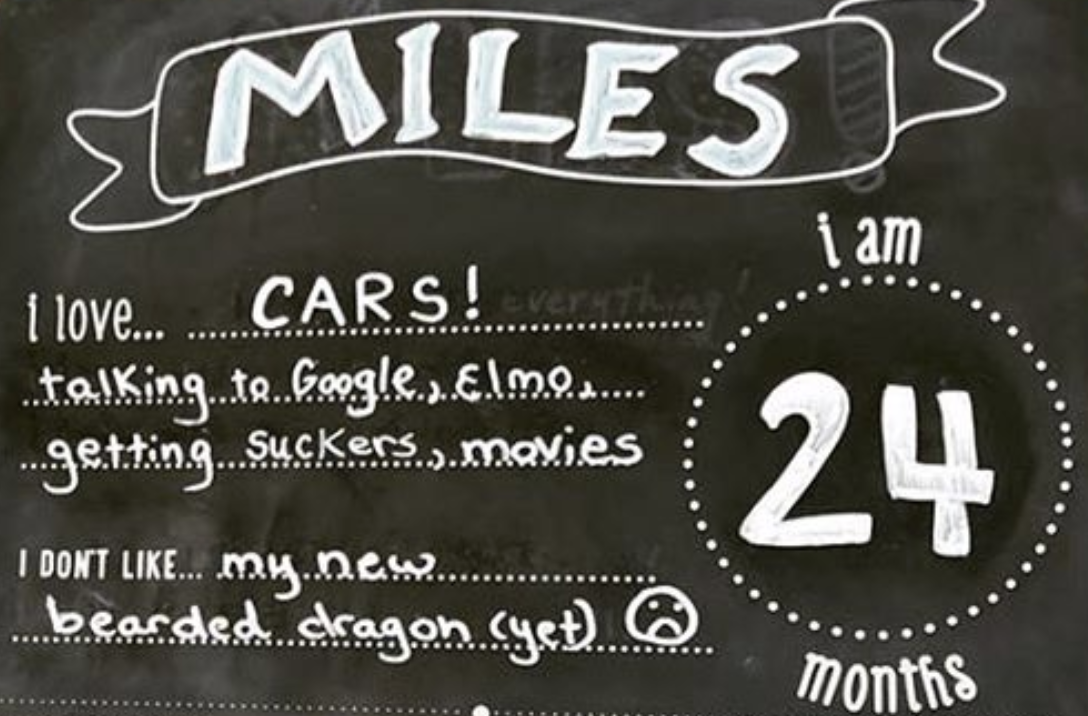 As well as reptiles, there was also an incredible car-themed cake.
And, of course, let's not forget the most important part of any birthday party — balloons!
By the look on Miles' face, as well as Luna's yawn, it looks like the party was an exhausting success.
Let's hope that Miles can celebrate his third birthday out of quarantine and with some friends next year!