We all need a little something to cheer us up right now, and Chrissy Teigen and John Legend had just the right idea — what's better than a wedding to bring everybody together?!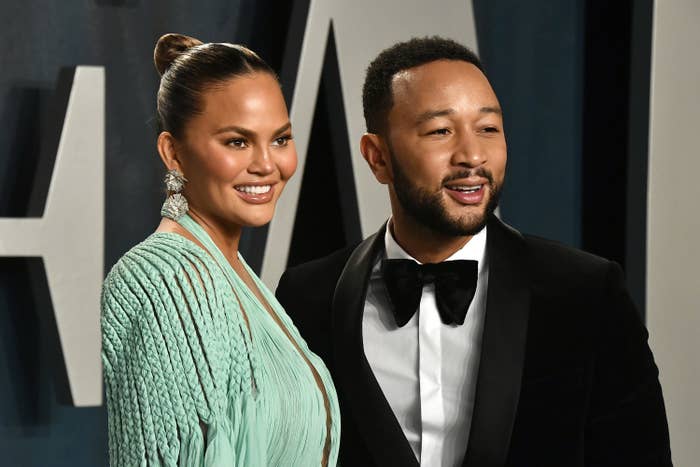 It looks like the Legends have rented a beach house for the current coronavirus lockdown, which isn't too shabby for some self-isolating.
And, to perk things up for themselves, they decided to host a wedding. But it wasn't a vow renewal or anything like that — no, no, the wedding was for their daughter's stuffed toys.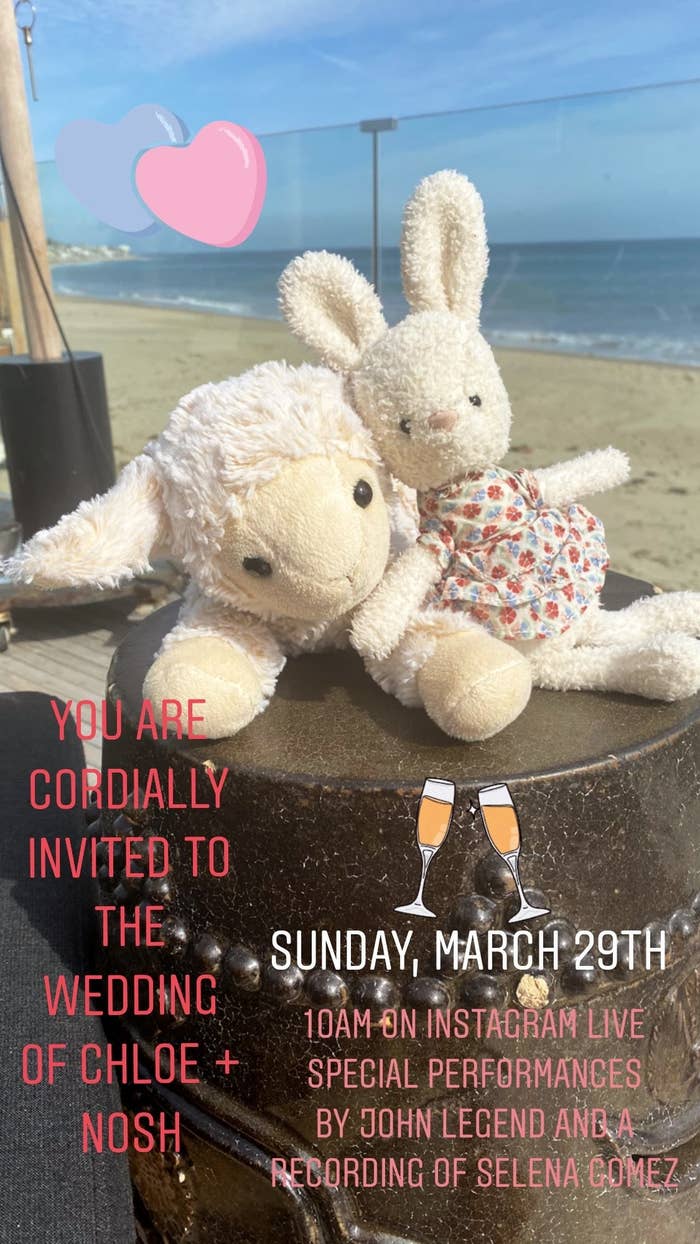 Luna Stephens, Queen of the house Legend and mother of the bride, was there to walk Chloe and Nosh down the aisle while wedding music played over the top.
And, of course, Chrissy herself was there to officiate the whole thing. "Thank you for gathering here today, on this very special day," she began the service. "The sun is high, it's a beautiful day, well deserved in what has become 26 weeks of an incredible relationship."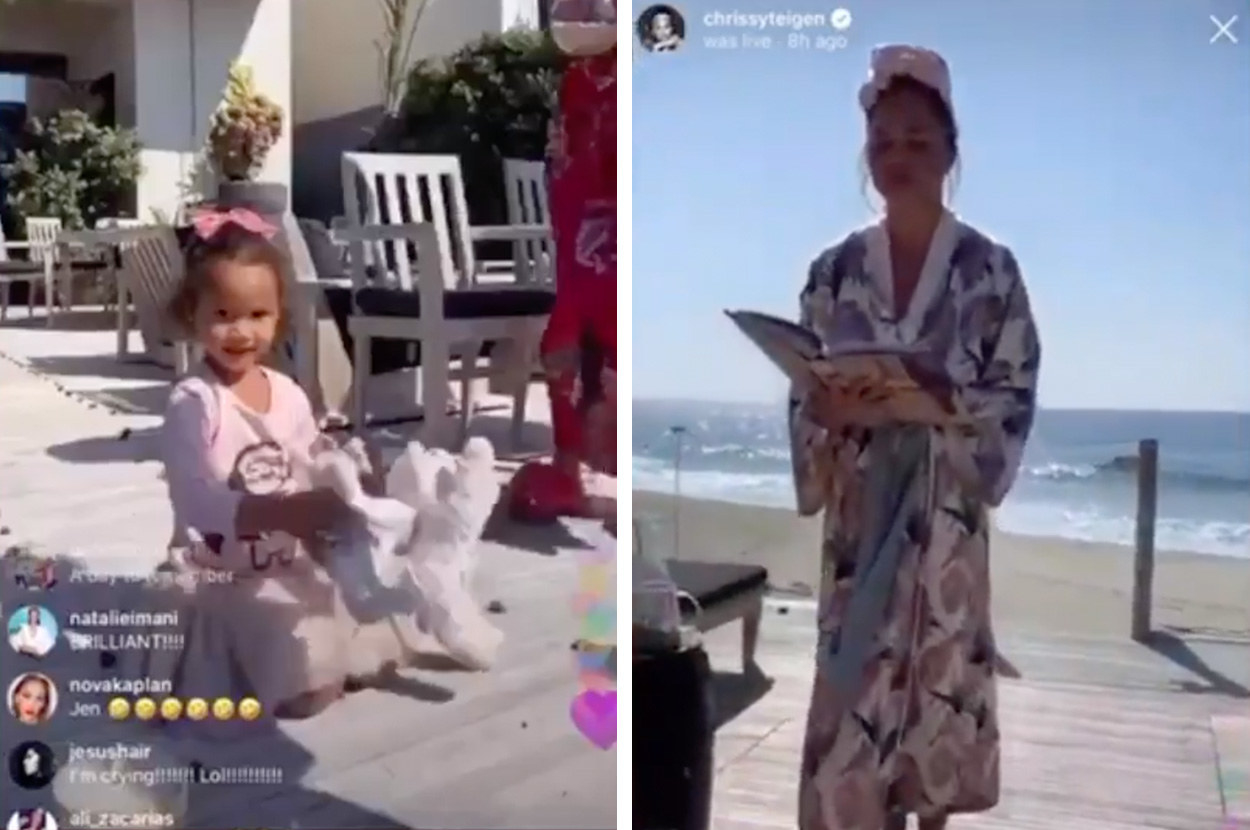 Luna had to be reminded to say "I do" which honestly is the cutest thing I have ever seen in my life.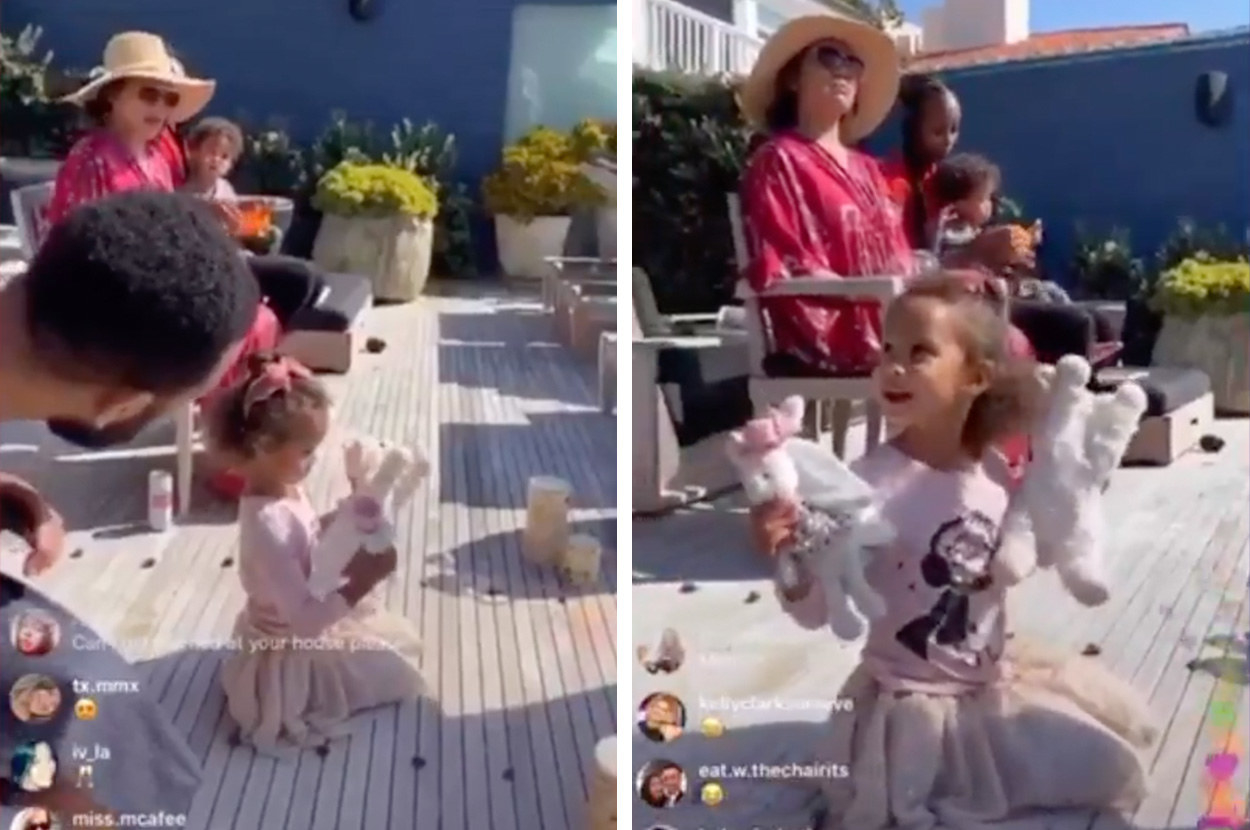 But Luna's little brother, Miles, wasn't so into the ceremony, and had to be taken to the back after he started crying. Sometimes weddings get emotional, we understand, Miles!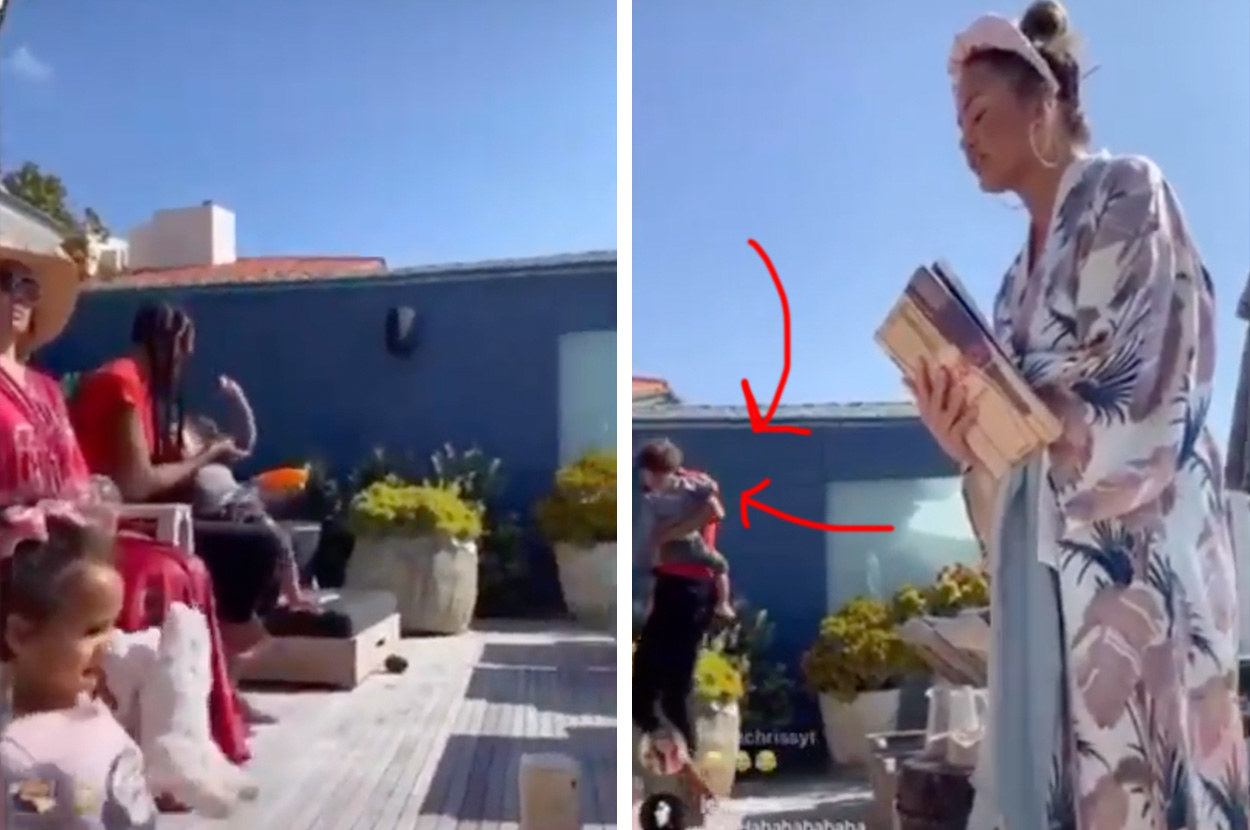 "Who knew that Chloe and Nosh would get along so well?" Chrissy continued, with the rolling waves acting as the perfect soundtrack to the wedding. "They've loved each other since the first second they laid eyes on each other, and they've never spent a night apart."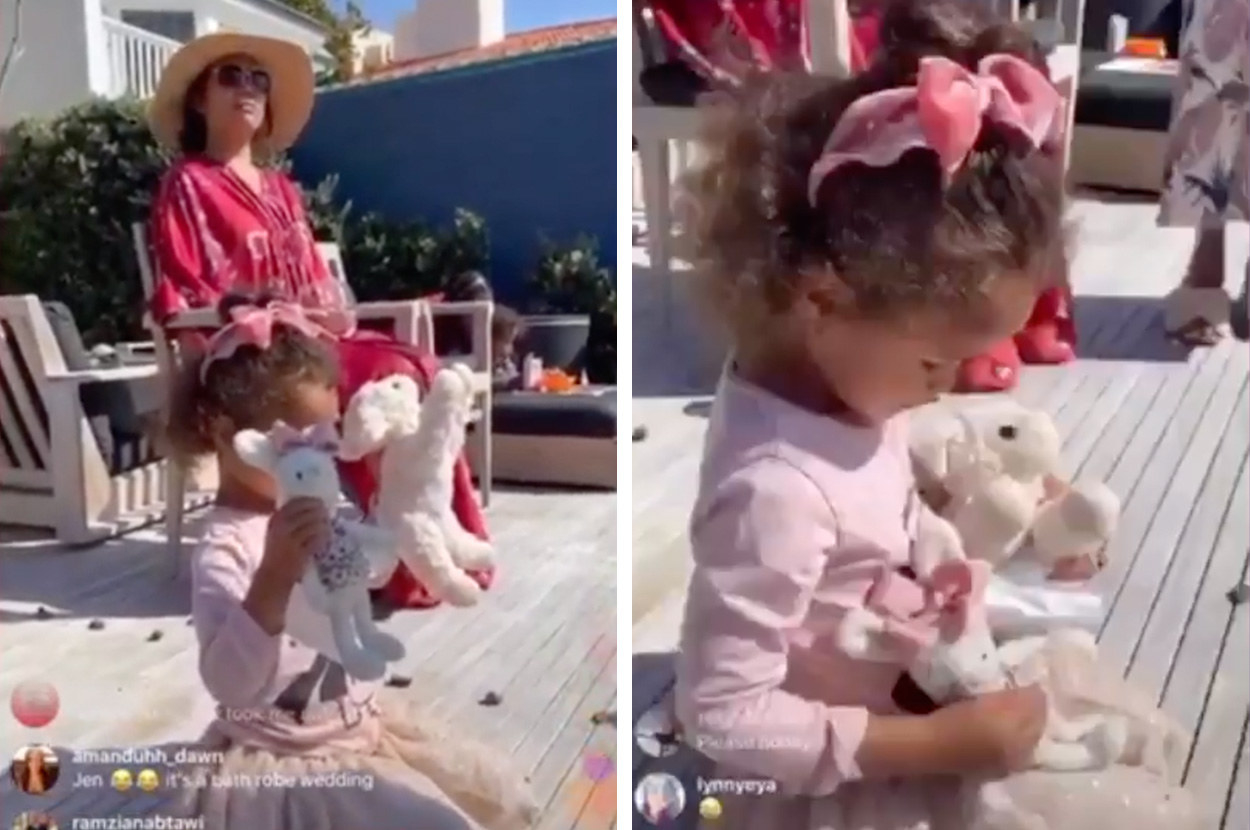 Now, a wedding's not really a wedding until you've had some music to mark the occasion. Fortunately for Chloe and Nosh, there's a EGOT-winning musician in the family, who was more than happy to perform for the happy couple.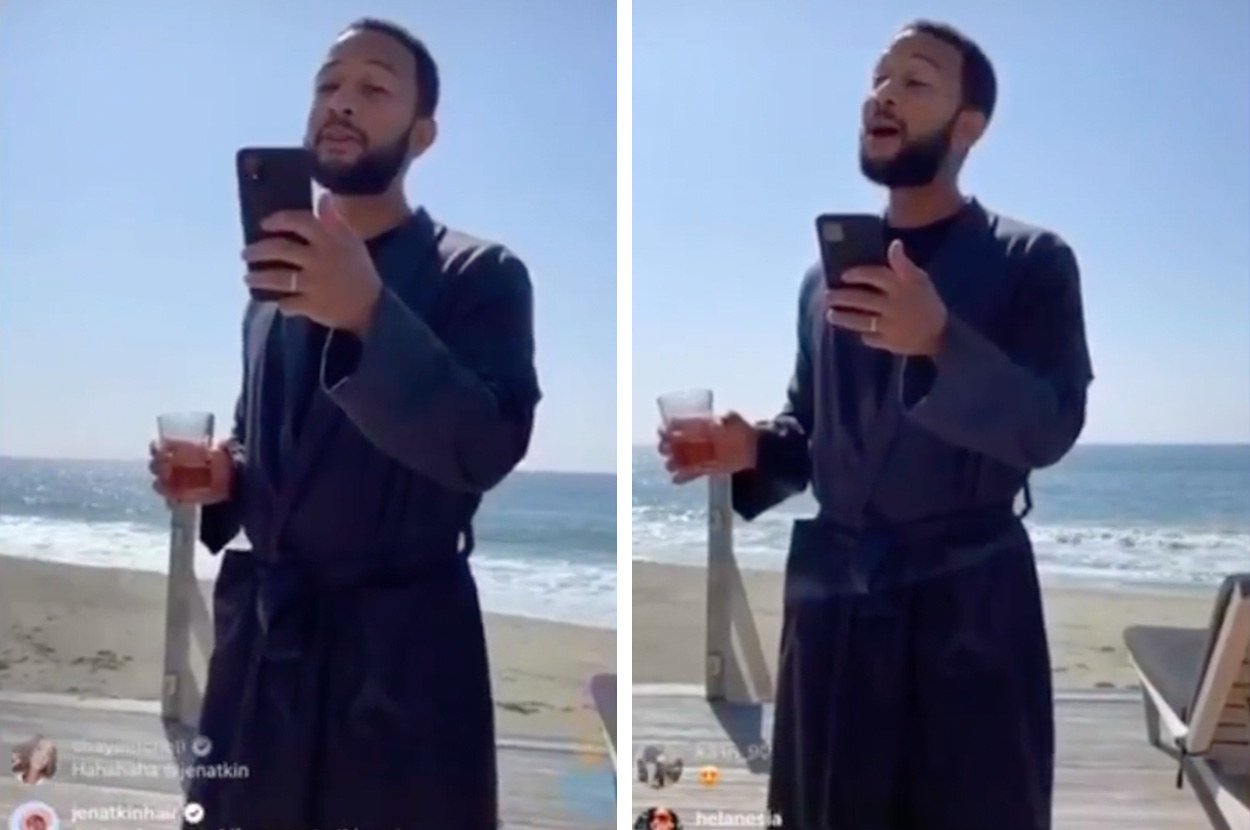 Interesting, and apparently by request, John sang a slowed-down version of "Can't Keep My Hands to Myself" by Selena Gomez.
The ceremony was nearly crashed early when Miles decided to re-enter the situation and just started playing with the toys. But Luna wasn't having it and quickly took control of the matter at hand.
With everything back on track, Luna and John joined forces to "merge the sand", a tradition I myself have never heard of but also I am single so don't look at me.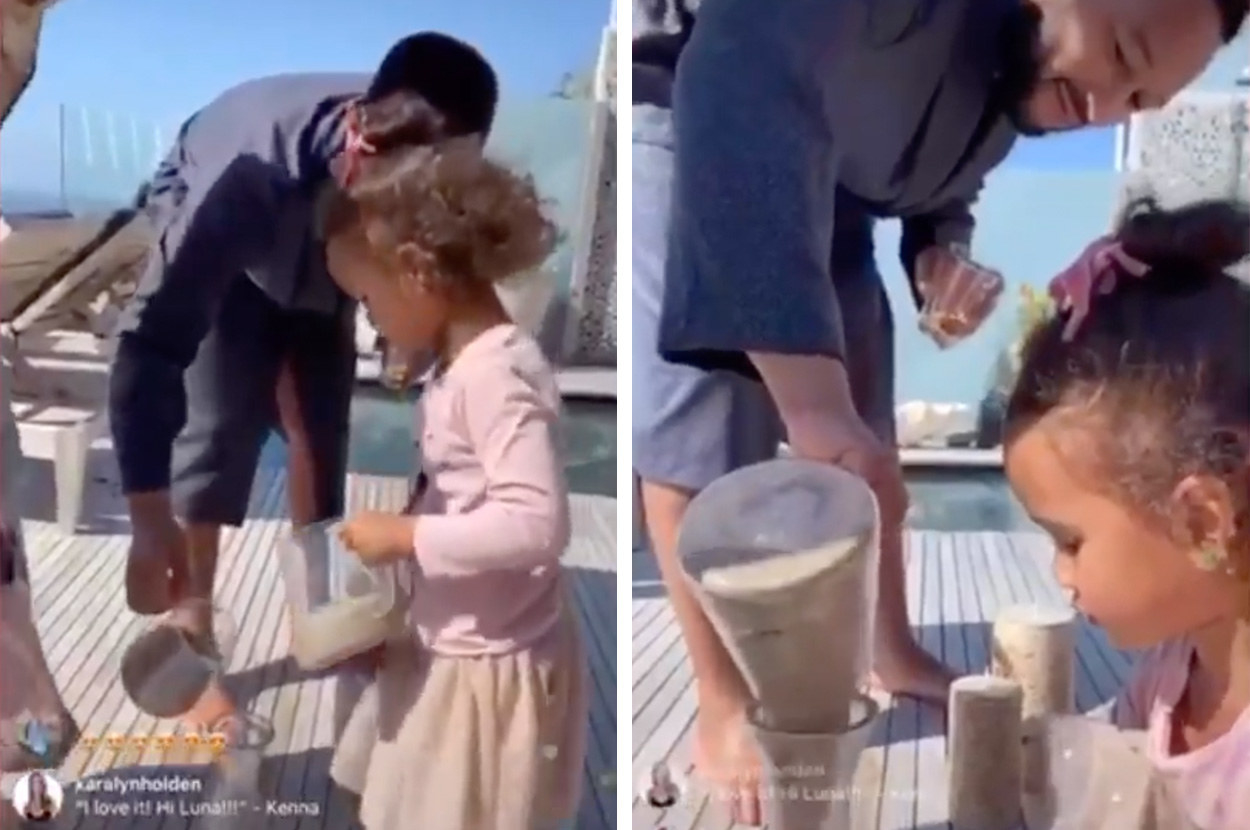 With everything else all wrapped, that just left one thing — Nosh, you may now kiss the bride!
And, to top things off, there was even a two-tier chocolate cake, that was cut by the newlyweds.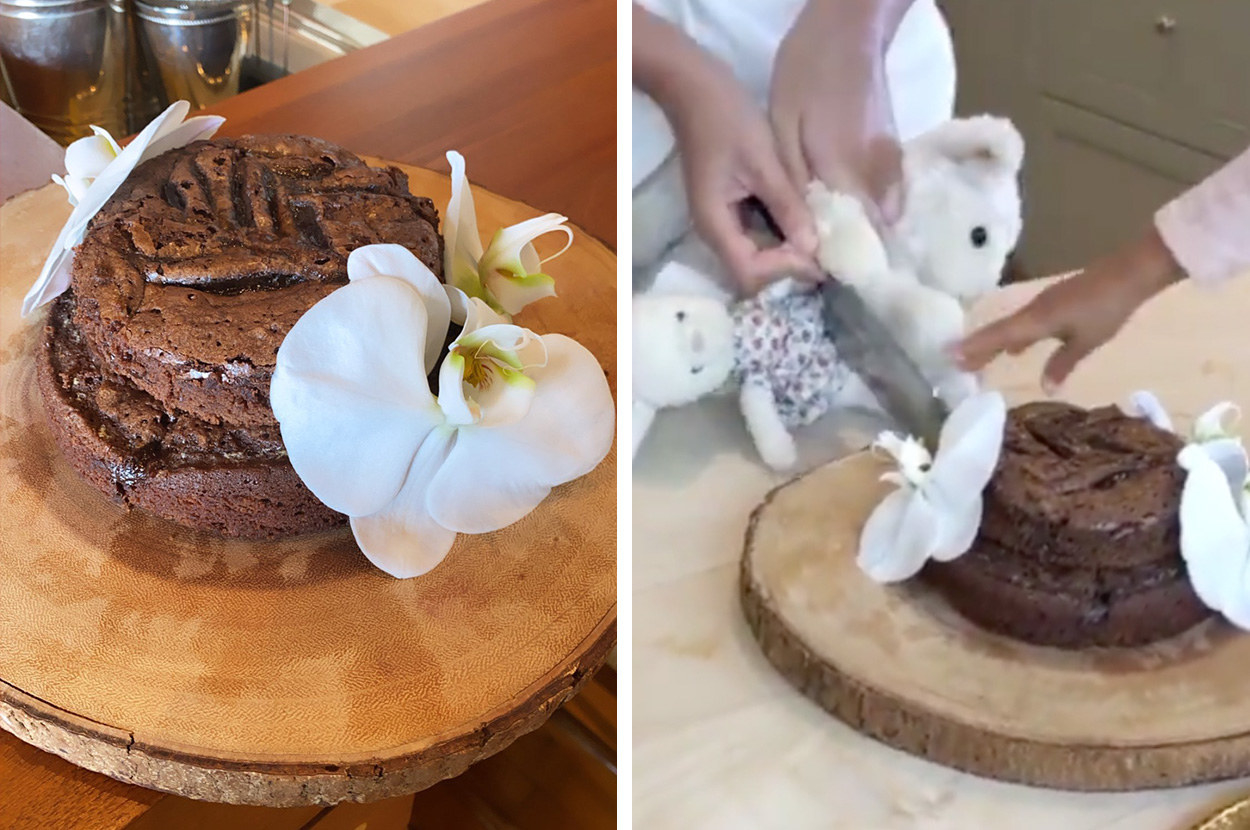 I don't know about you guys, but I feel all fuzzy and warm inside. More weddings on Instagram Live please! Oh, and if you fancy watching the ceremony for yourself, here ya go.